Have you ever gotten a stain on a favorite shirt that just won't come out? Or been embarrassed by something that ended up on a kids' shirt? This simple tutorial will show you how to cover a stain with iron on vinyl!
What kind of shirt can you cover a stain on?
You can fix any shirt that can handle heat, or that you could apply any HTV design on. It will also be easier to cover the stain if it doesn't go over a zipper or collar.
This iron-on vinly hack is a great way to extend the life of a shirt or even a pair of pants! Save it from the landfill and make it a new statement piece in the process!
This shirt lost a fight with a marker and the washout attempt just made it worse.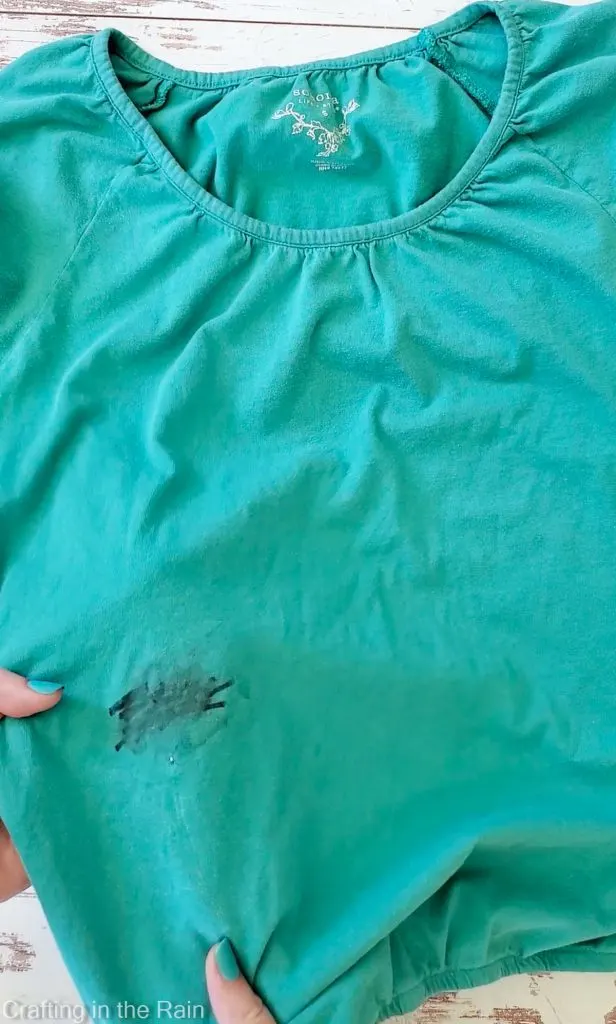 First, measure the area of the stain to make sure your design is big enough to cover it. But don't be afraid to go much bigger as well!
Decorations on a shirt don't have to be front and center either. Use this technique on sleeves, over a shoulder, or on just one side of the shirt.
Ideas for designs include flowers, geometric shapes, hearts or stars, swirls, etc. Get creative with colors and layers too.
For this shirt, I did a purple background and black lines on top.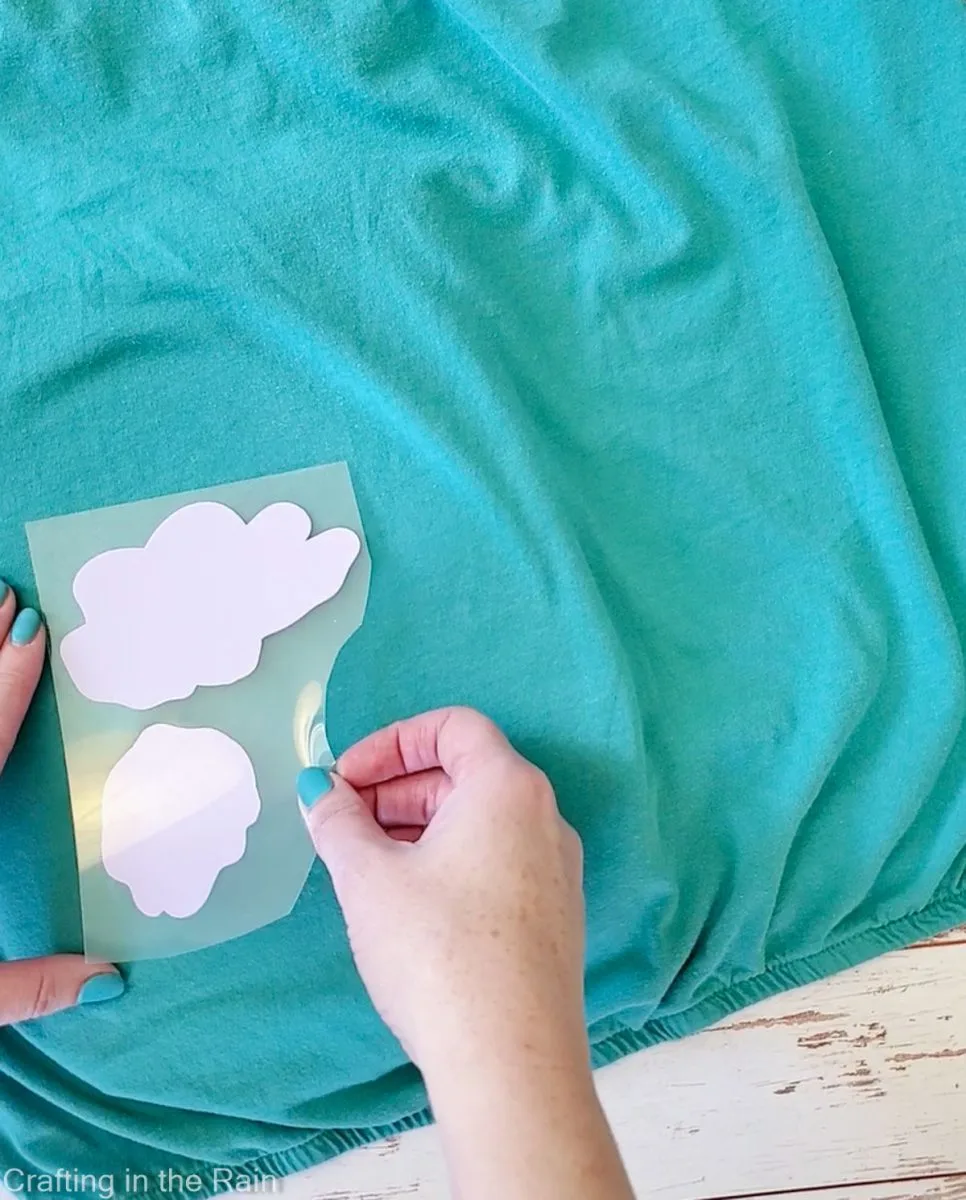 Set the temperature for the HTV you are using, and press.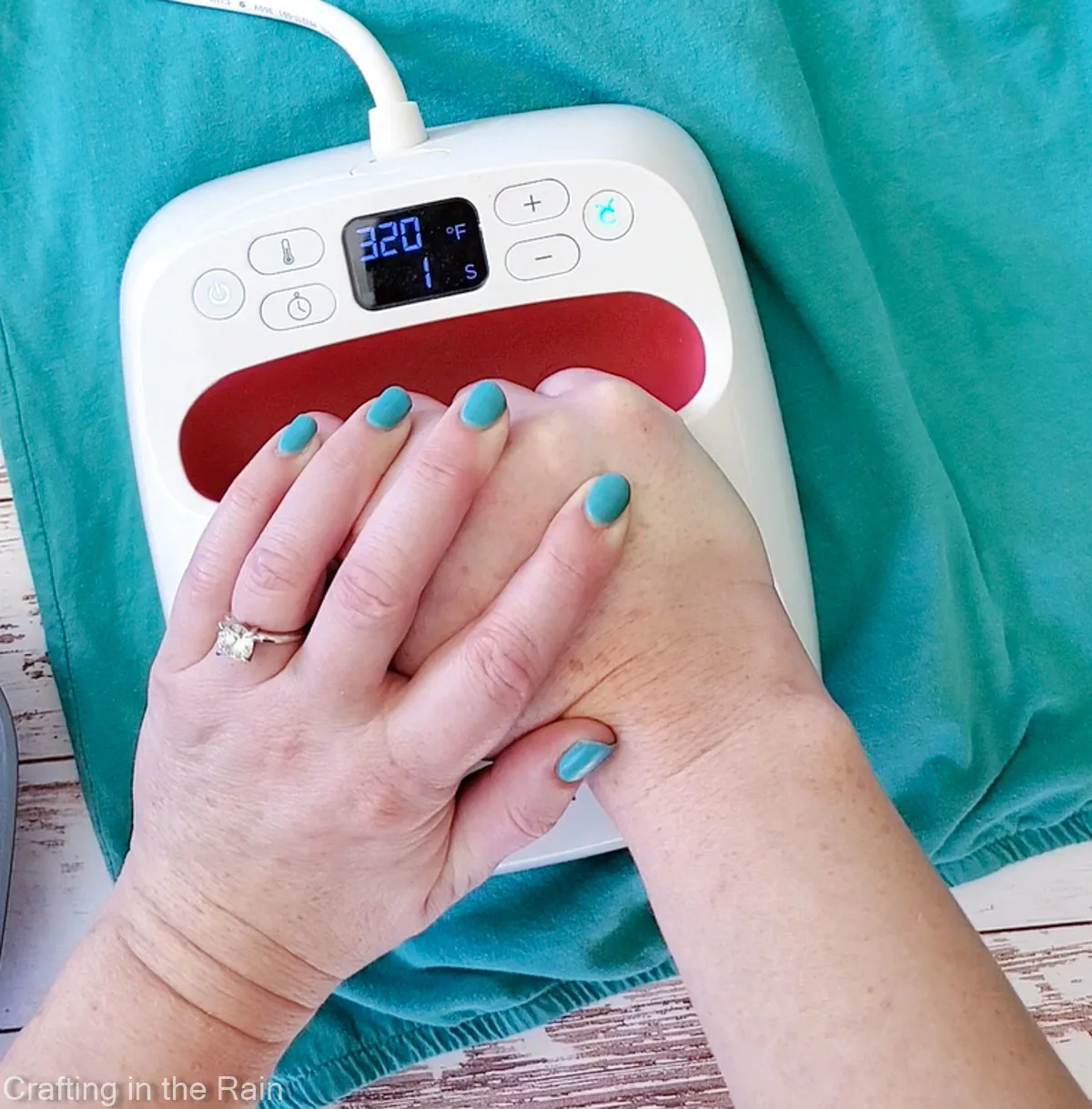 Then continue with any other colors and layers you are using. Make sure that all layers are protected from the EasyPress plate each time.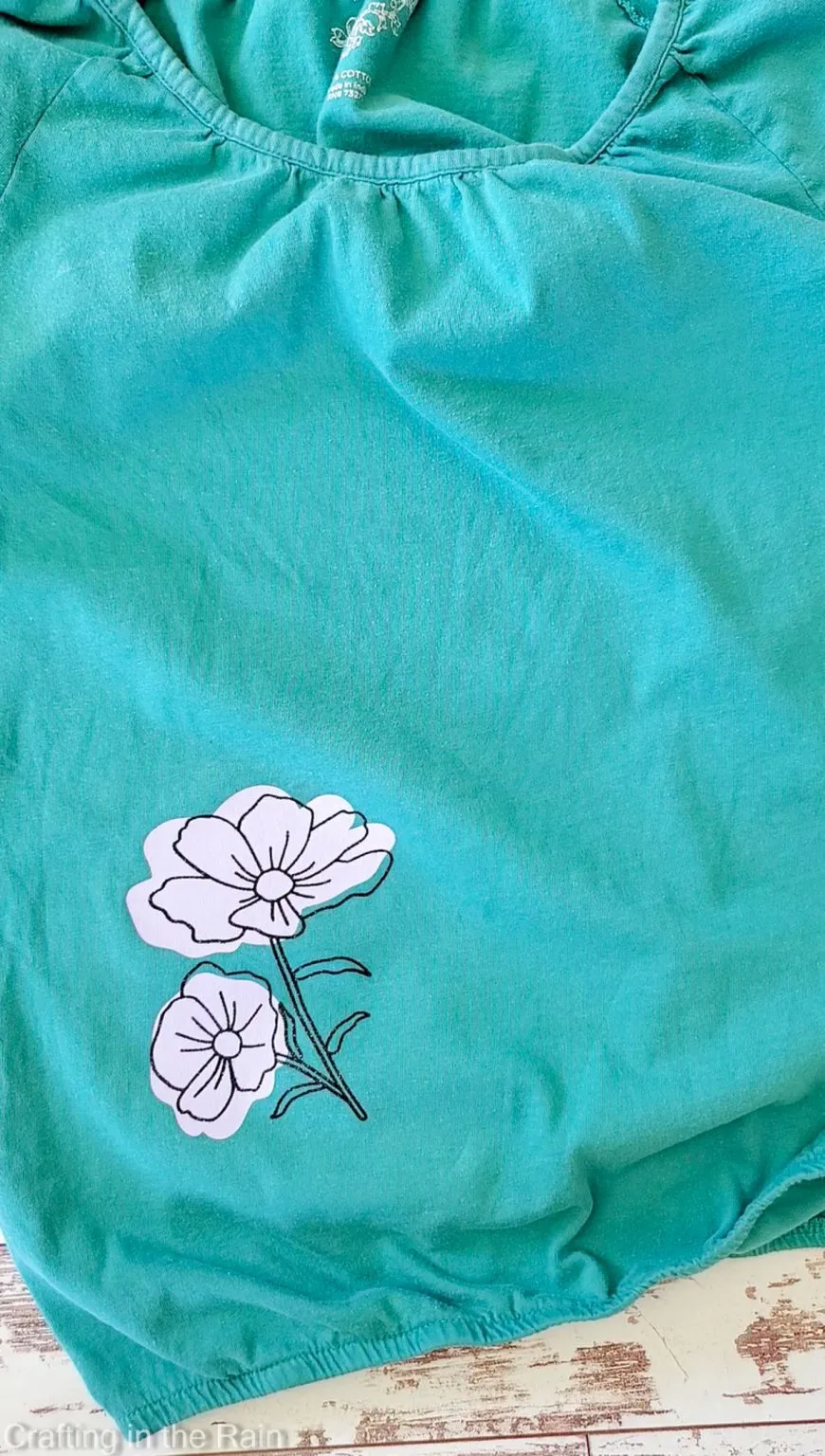 Can you think of any pieces of clothing in your drawers or your kids' closets that you can save with this trick?
The following supplies will come in handy for covering a stain with iron on.