Last night I heard two owls in the tall pine trees behind our house. They were calling from different trees and had different tones, so I could tell there were two birds. It was pretty cool and reminded me of the intricate owl tote bag I made over the summer.
I never posted about it, so now you get it as a fall post. Perfect timing really, and it would make a great gift for someone who loves owls.
Supplies for making an intricate owl tote bag:
This owl image in Design Space: Owl Mandala #MA9BAF4C
Open the image in Design Space and size it to fit your project. I would recommend a minimum size of 11 inches tall because some of the pieces end up being quite tiny.
If your bag is smaller than that and that size won't fit, find a somewhat simpler owl image to cut out.
Lay the iron-on vinyl down on a green mat with the shiny side down. And remember to mirror the design before cutting.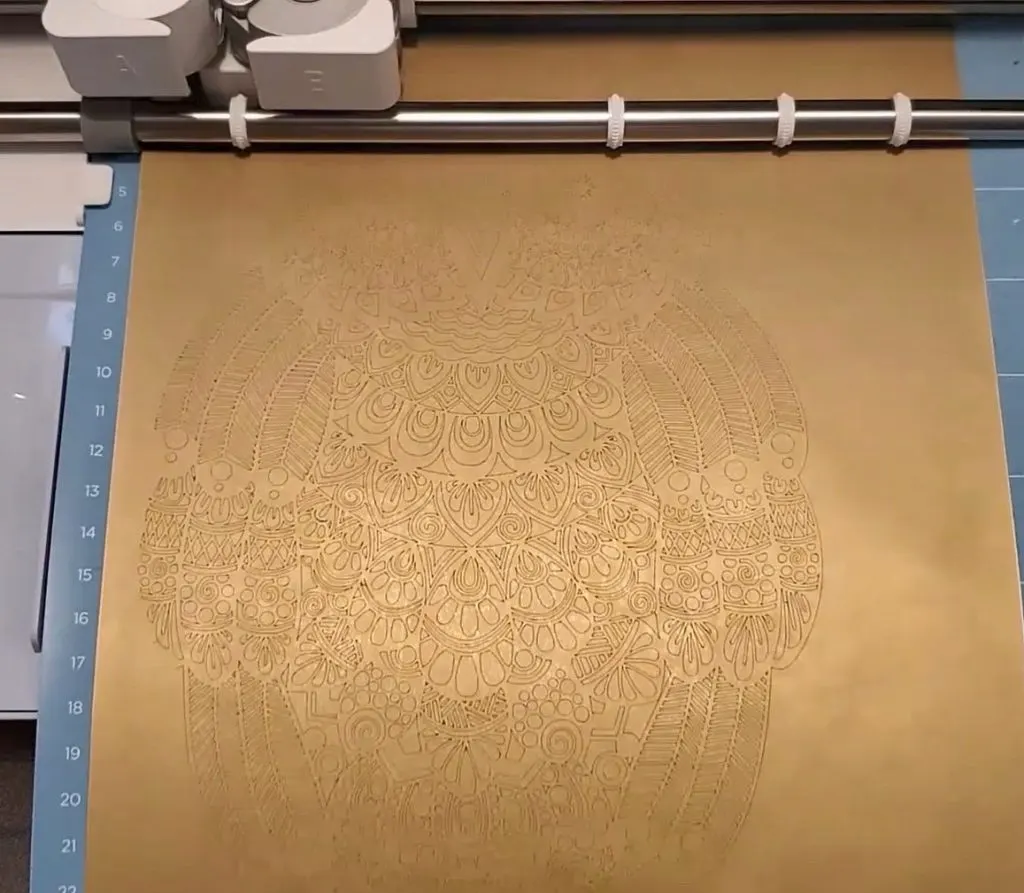 Then send to cut and let your machine get to work! The cutting will take a while – but not as long as weeding – so grab yourself a drink or something 🙂
Read this post for a refresher on iron-on vinyl instructions
When the owl is all cut, remove from the machine and weed the large piece outside the owl first.
Then you can start working inside through all the little pieces. A really sharp or pointy weeding tool will be super helpful here. But luckily the TurboFlex cuts really cleanly, so you're not fighting with any stuck edges!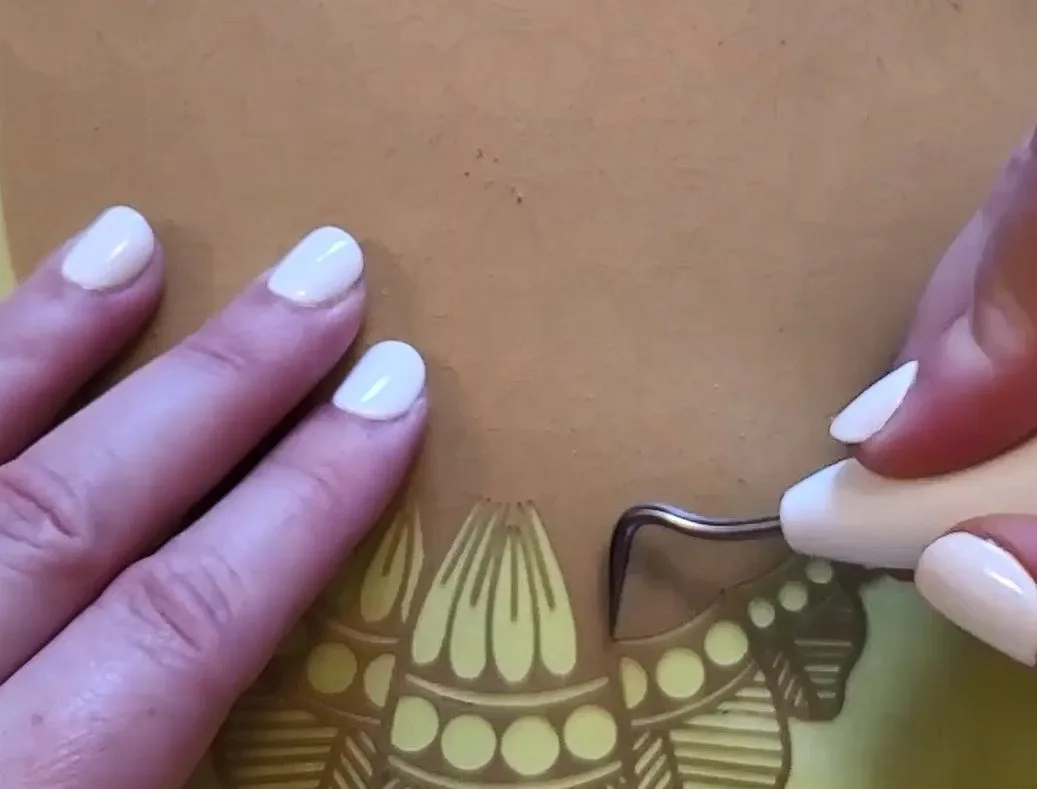 Be prepared to work on this in a few different sittings. What would you guess the weeding time was for me? I didn't do it all at once either, but I kept track. It was 1 hour and 50 minutes!
Before you iron this down on the bag, do a thorough check of the design and surrounding carrier sheet. Look for any tiny pieces of HTV that have gotten stuck where they're not supposed to be. They can be easy to miss, but then end up transferring to the bag where you don't want them.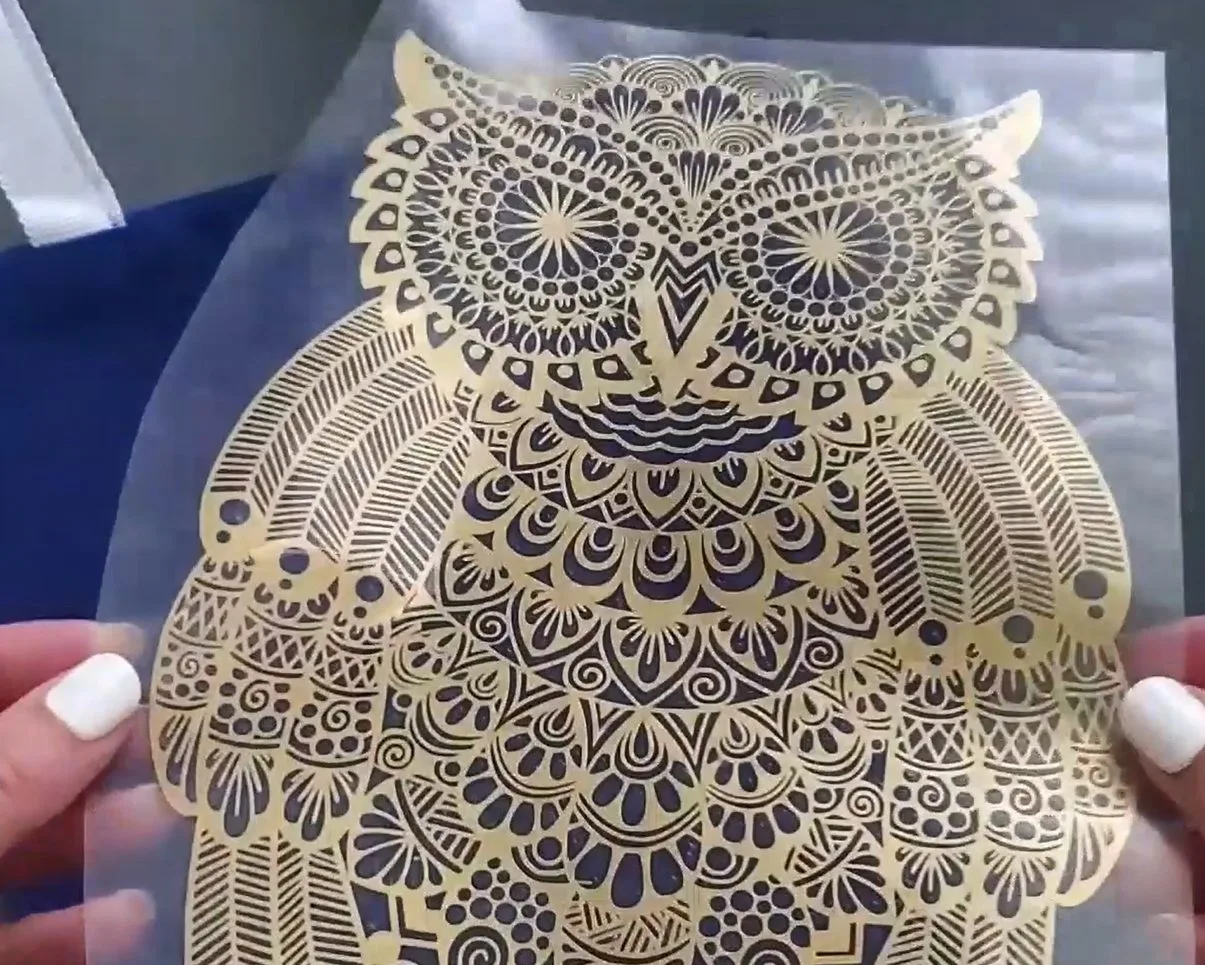 Since this is the Turbo HTV, it's formulated for permanent hold at low temperatures. Press for 5 seconds at 265 degrees, or for 3 seconds at 320.
Then go ahead and peel the carrier while warm. I'm always amazed that it works so fast, but it really does! A real game-changer if you are making a lot of things at once.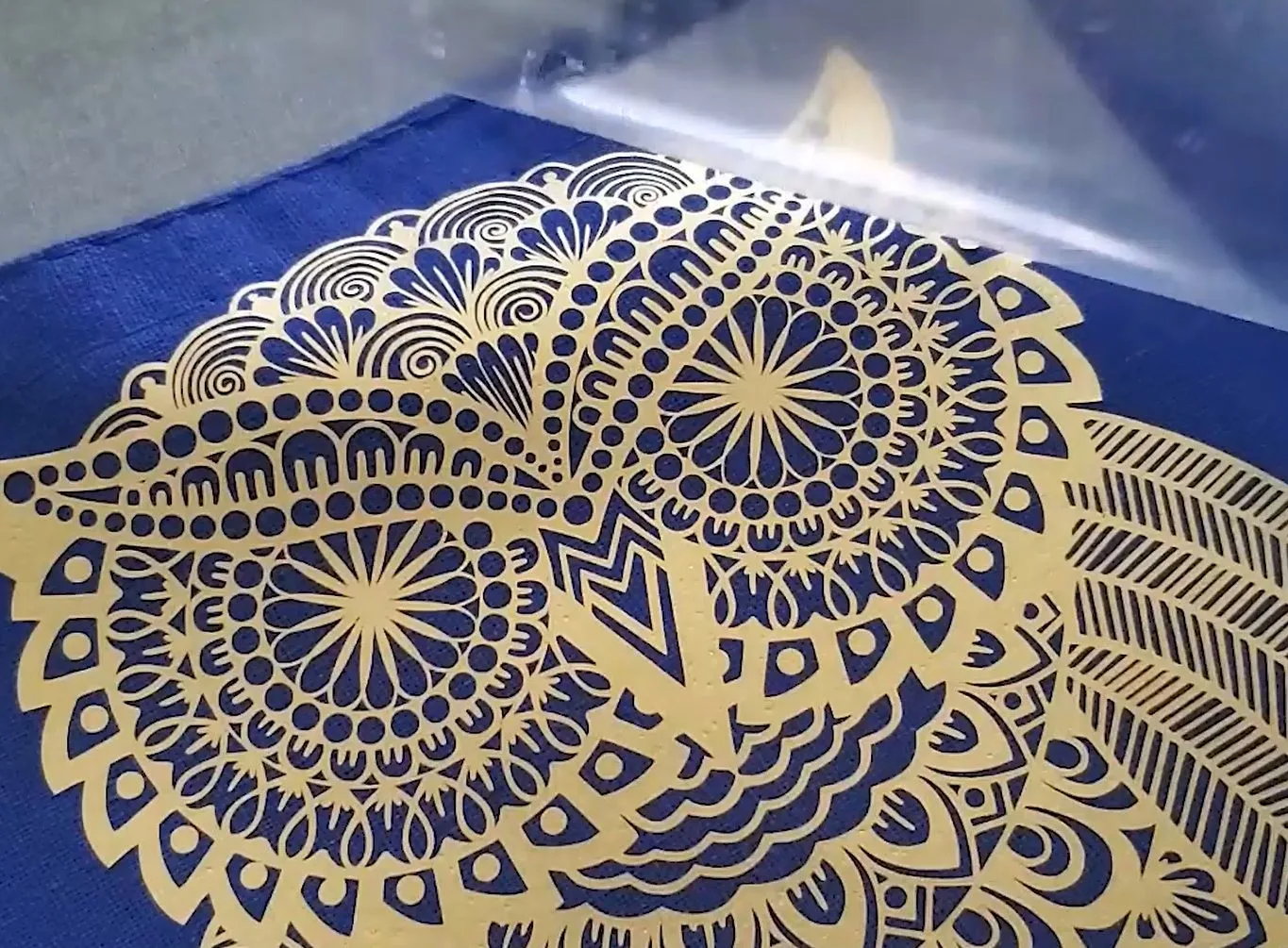 The owl tote is now complete and ready to wear or give away. And if nothing else, I hope you like the time-lapse weeding!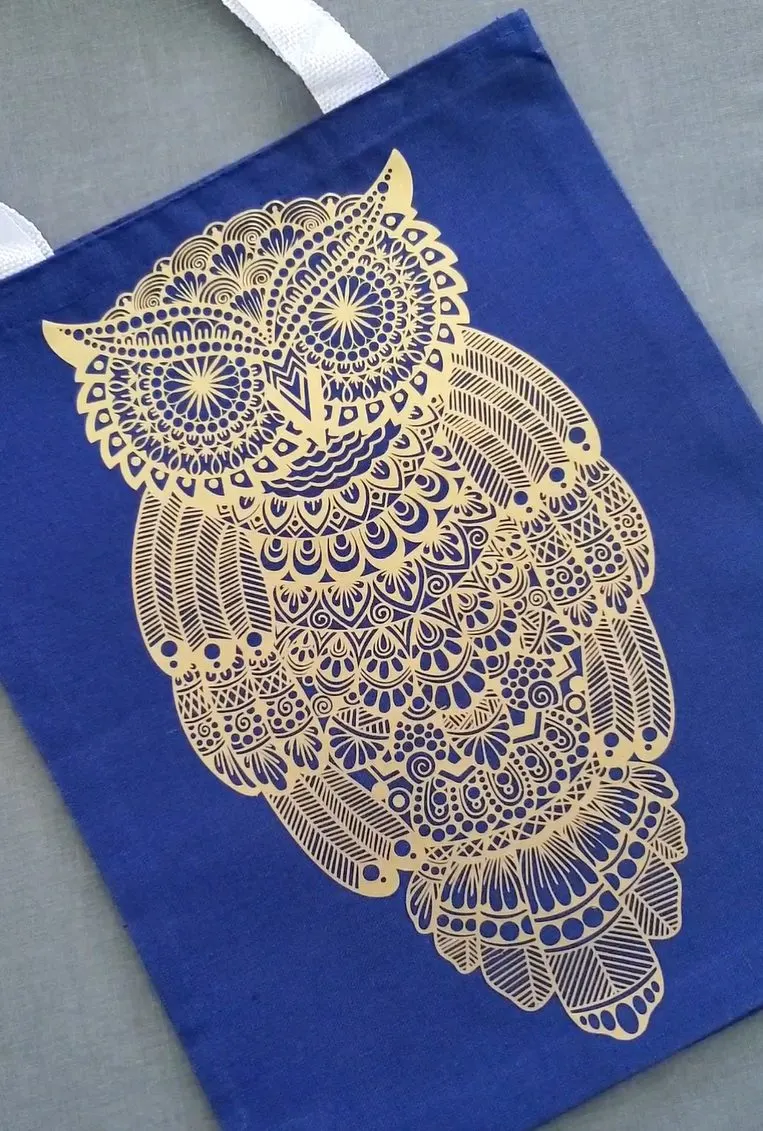 Other projects you can make with this intricate owl design: Shirt, Pillow, Pillowcase, or Reverse Canvas.
Have you made a super intricate cut out before? How long did it take you to weed?