Just the other day I posted a trick about covering a stain with HTV and saving a shirt, or other piece of clothing. This is another favorite HTV hack – patch a hole with HTV!
In my example today, I'm using a zipper pouch that got a hole in it. But this same technique can be used for other things too. I always loving having tricks like a "no-sew patch" method.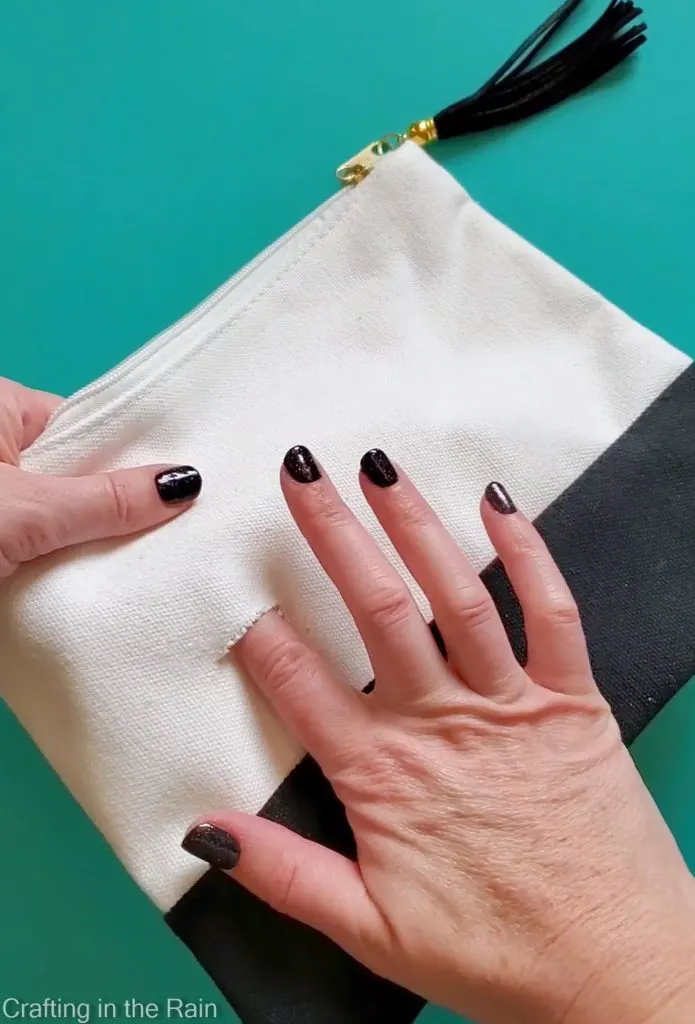 I once patched a travel neck pillow with a heart cut out of iron-on vinyl to keep the filler beads from falling out.
A stuffed animal could undergo a special "surgery" to keep the stuffing inside.
And reader Jodi shared that she has fixed holes in a shirt before as well, and it lasted for years!
I think that as you watch me patch this zipper pouch with iron-on vinyl, you'll start to see ways you can use this tip with items in your home too.
Supplies to patch a hole with iron on vinyl
Steps for patching a hole with HTV
Start by measuring the hole and making sure your design will cover past the edges of the hole or tear. On a light-use item like this pouch, 1/4 inch on each side should be good.
For something that might get laundered a lot, or have a lot of strain like over a knee on a pair of pants, an inch past the tear should keep it secure.
Cut the HTV for your patch design. I chose to do a layered initial with a black background and zebra pattern.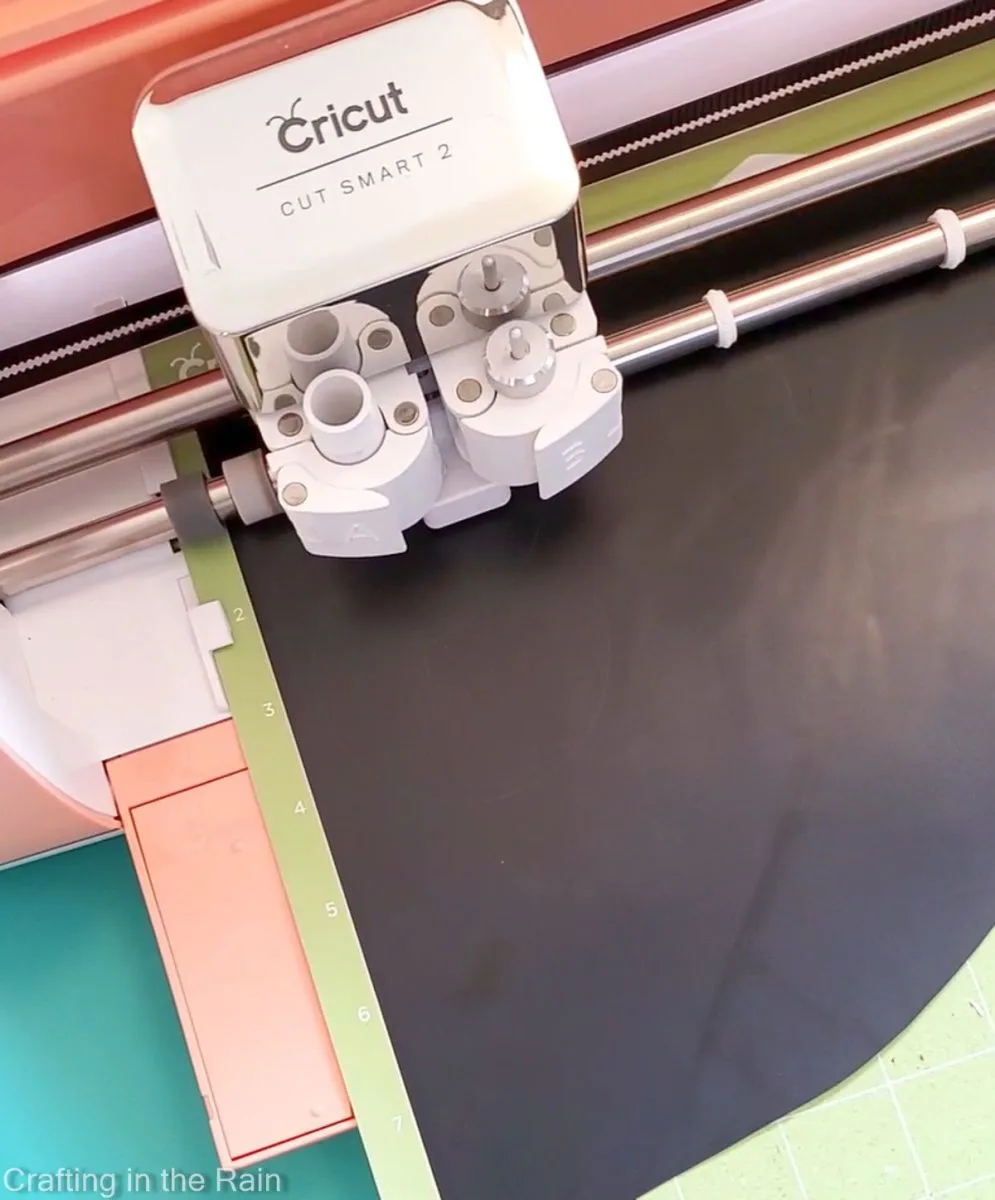 Weed the htv after it's been cut (you remembered to mirror, right?) And apply over the hole, starting with the bottom layer if there is one.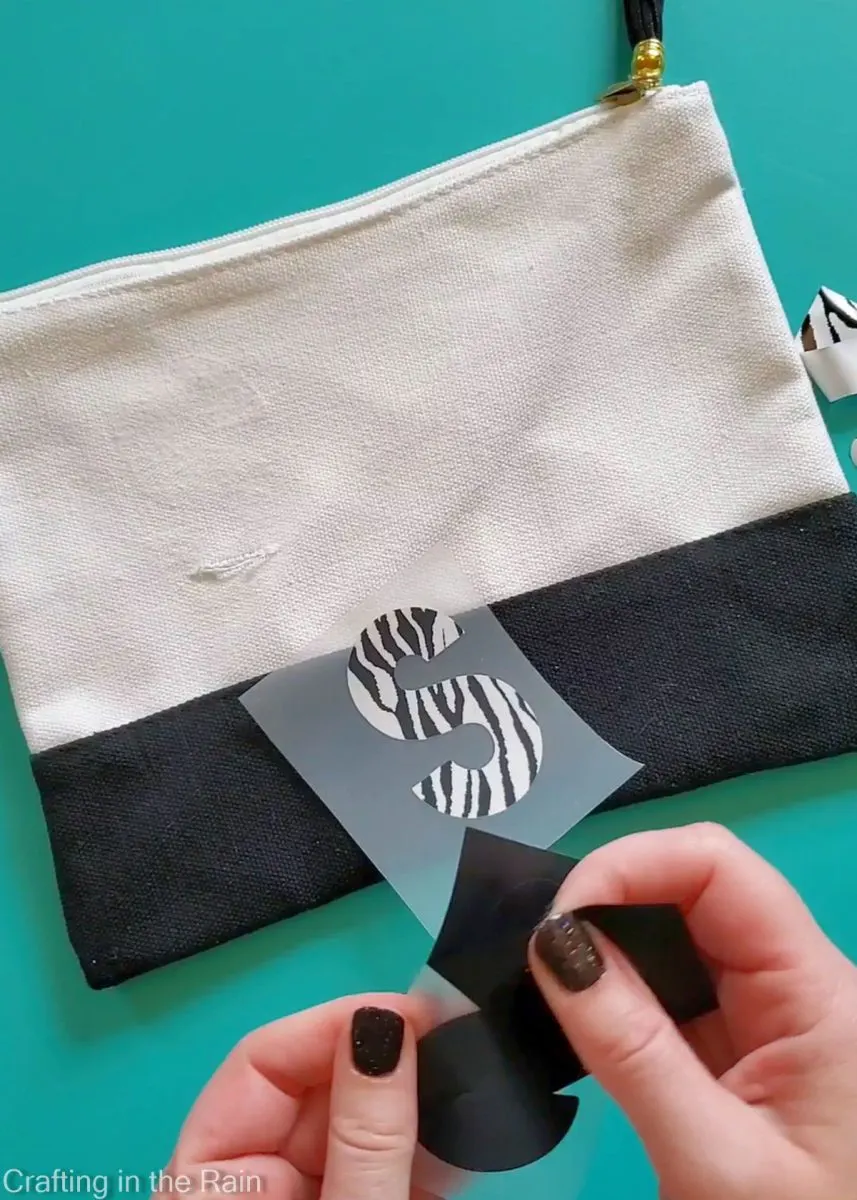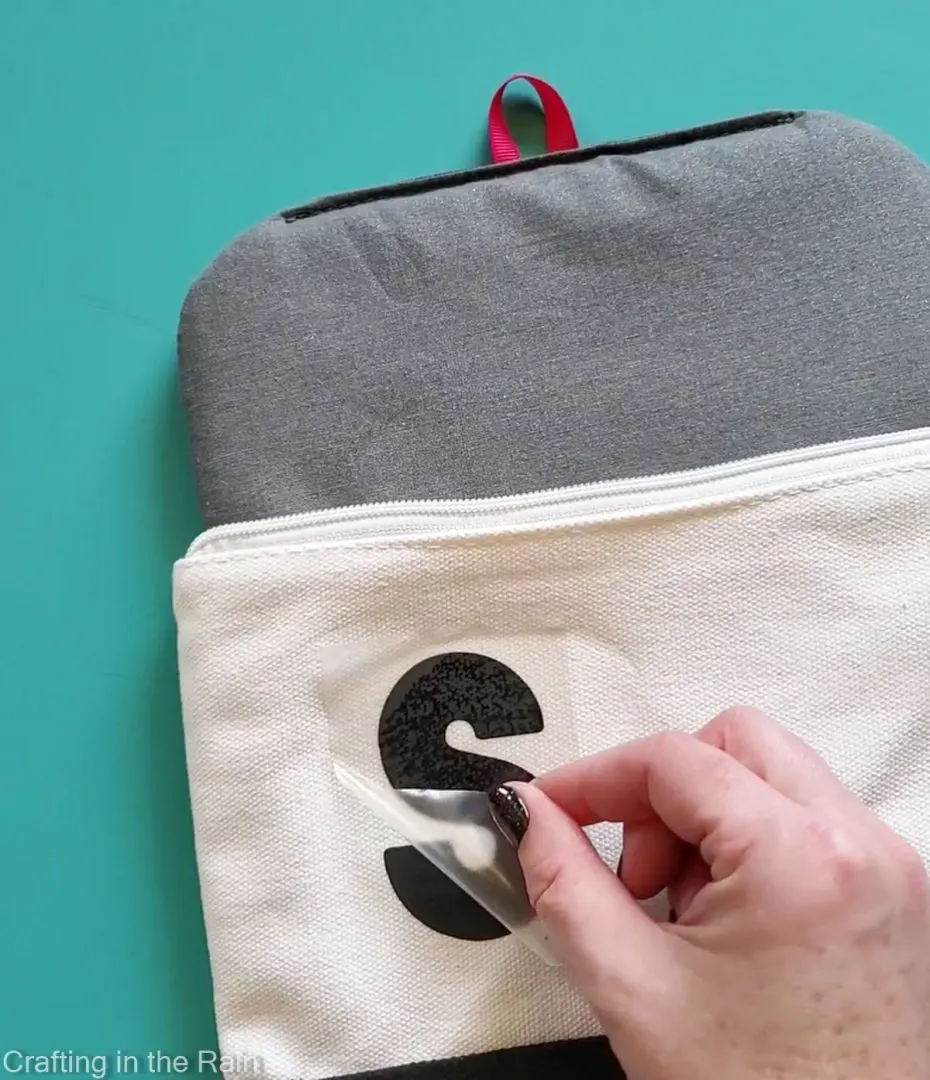 If the hole is quite large, you might consider applying a "patch" to the inside of the hole first -like inside the back, or on the wrong side of the shirt so that the hole is better covered.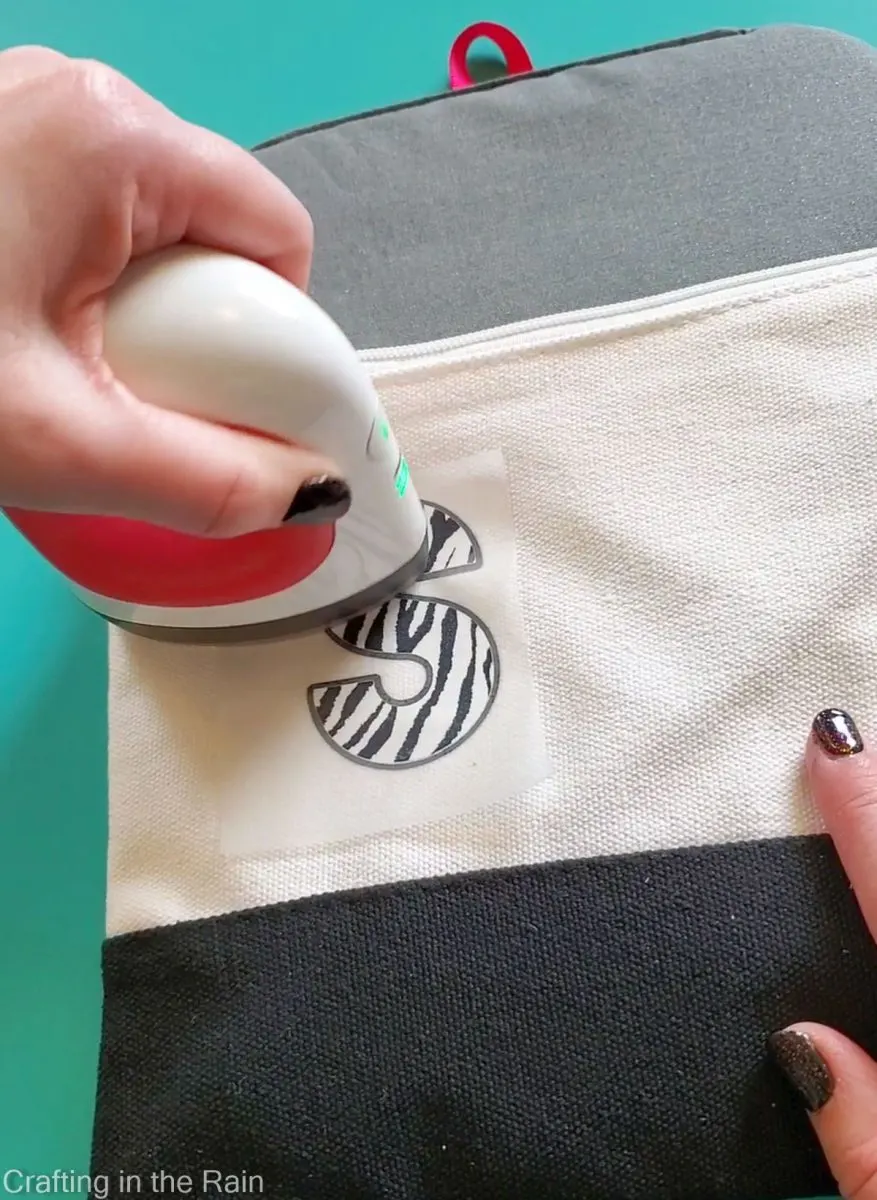 I quite like the look of my new bag! I had an easy no-sew method to fix this hole, and now it's got a snazzy monogram on it too.
If this post has given you any ideas of things you can fix with HTV, leave a comment so we can learn from you!