Are you ready for some cute back to school SVGs? We've designed these free files for you to use on all your back to school projects. You could make First Day of School shirts, customize school supplies, or decorate your classroom, all with these free back to school SVGs. I made a Harry Potter school SVG. (some links affiliate)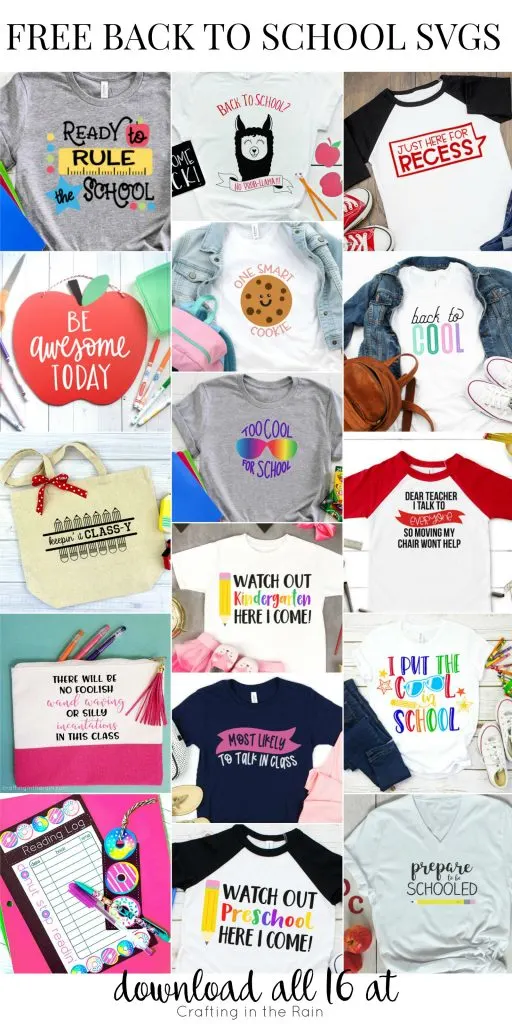 I used a Professor Snape quote from Harry Potter and the Sorcerer's Stone. "There will be no foolish wand waving or silly incantations in this class." Use iron-on vinyl and add it to a fabric pencil pouch.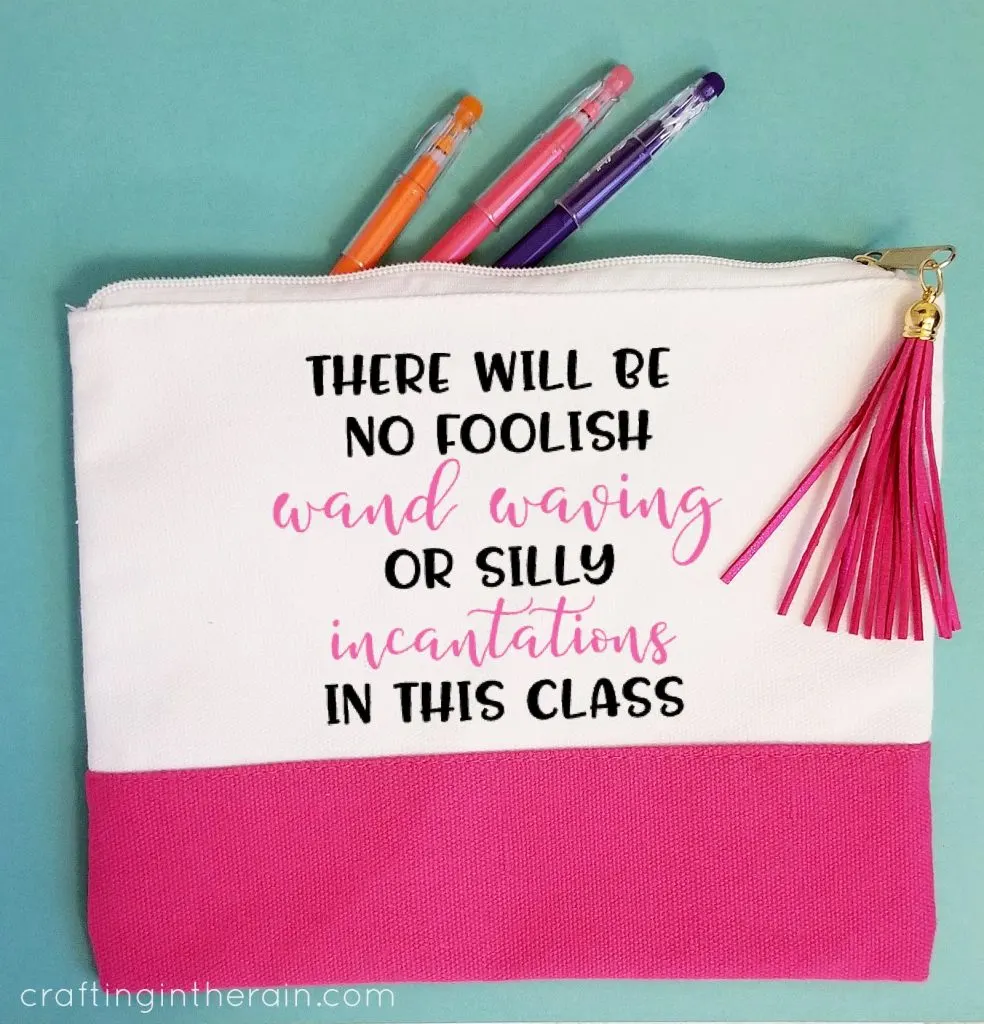 Read this post with tips on using iron-on vinyl
Or you could decorate a notebook or binder cover. Use adhesive vinyl which will stick to a paper or plastic notebook.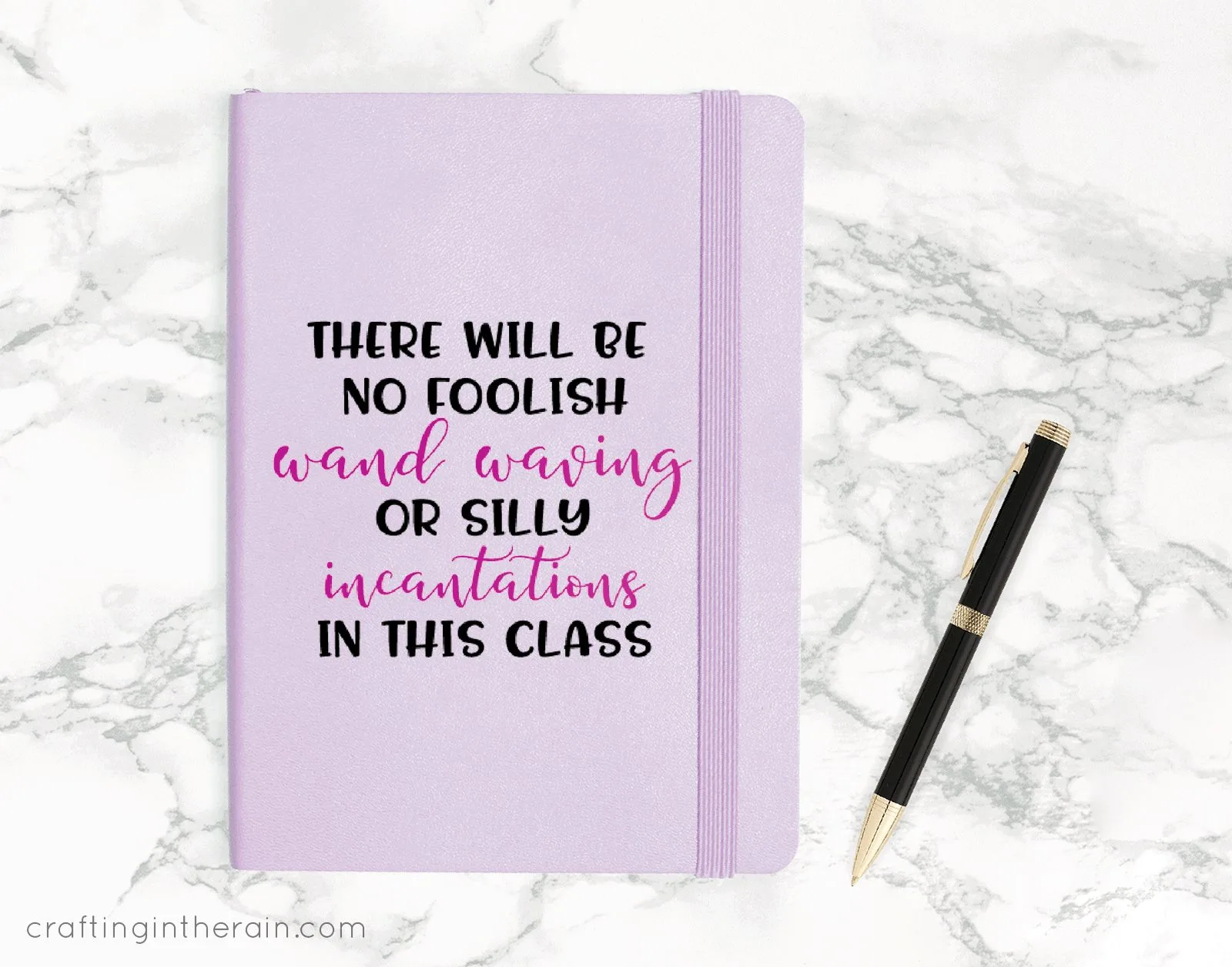 Read this post with tips on using adhesive vinyl
And if you're creating a Harry Potter-themed classroom, you could cut this Harry Potter School SVG from window cling and add it to a window!
Here are all the other back to school SVGs in the collection. Click each link below to get the other files.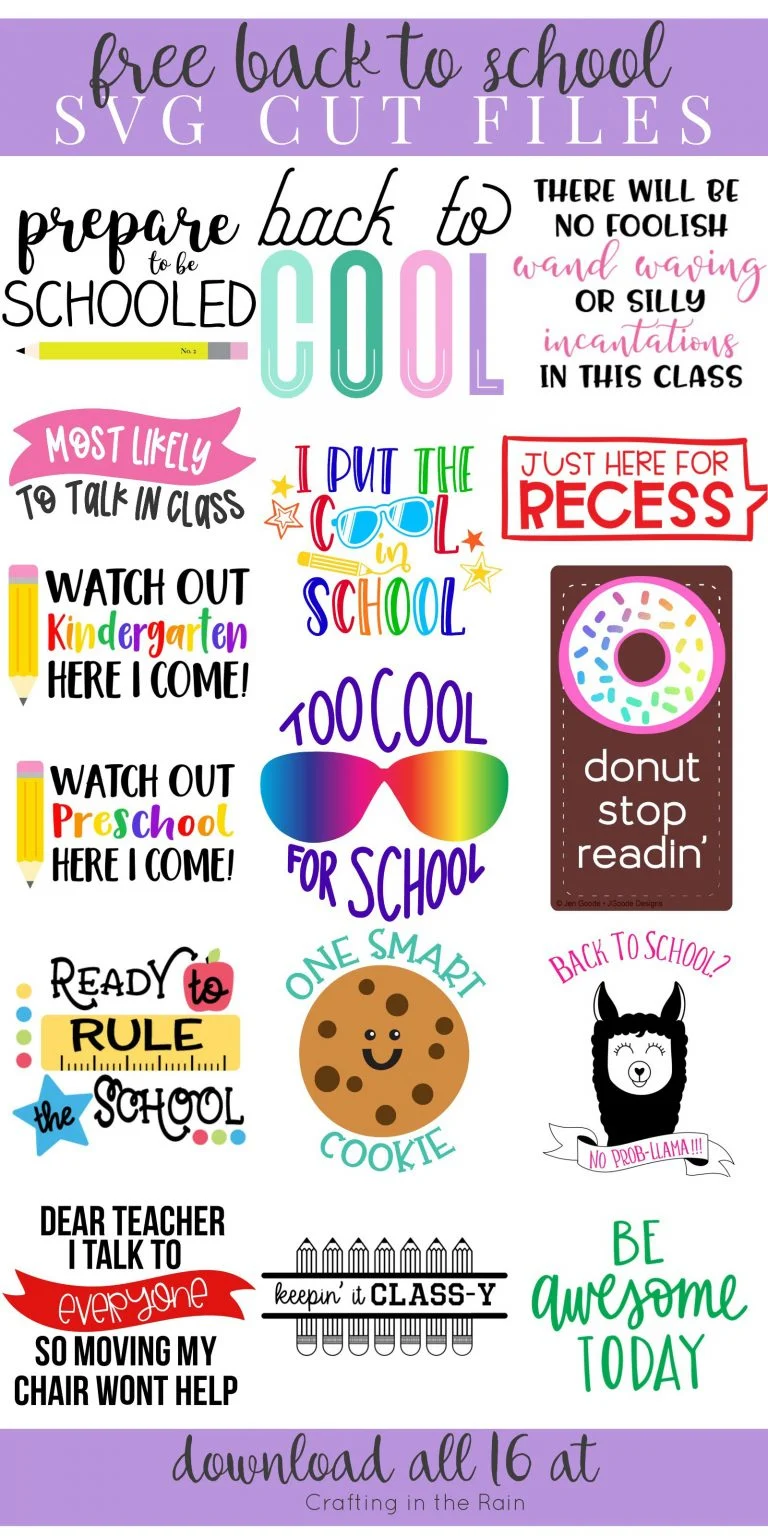 Read this post on how to upload an SVG to Cricut
If you use this SVG, shoot me a picture – I'd love to see the result!
If you're ever looking for more SVGs to use with your Cricut, check out my Etsy shop here and all the free SVGs on the blog.
This file is for personal use only.
SUPPLIES FOR USING SVGS
USEFUL TIPS FOR USING SVGS