I took the same color palette of my last stickers – the day of the week planner stickers and made these grunge planner stickers. Or would you call them distressed?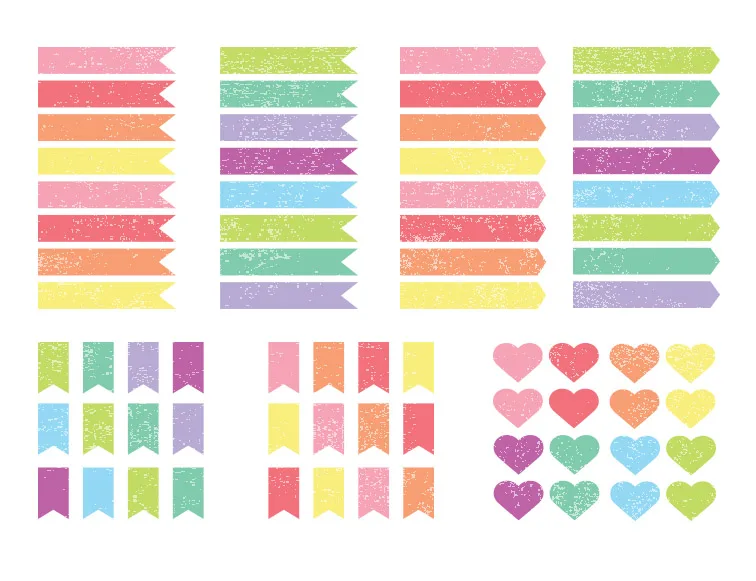 At any rate, I created some basic planner sticker shapes – flags, tags, and hearts and did a textured overlay to give them a cool grunge look.
These would look great in combinations with the day stickers, or with any of your other planner stickers you have collected.
Start by downloading the planner stickers PNG using this form.
This file is for Personal Use only. If you want to be able to sell creations using this file, please purchase this Commercial License to sell up to 500 items. Thanks!
If you haven't read any of my other Print then Cut posts, my most important tip is to not use the Cricut sticker paper 🙂 Why? It jams in all kinds of printers, and it's thicker than I like my stickers to be. So I always recommend printable vinyl or full size labels for making stickers.
Read this post for a print then cut review.