I wanted to make a glitter flake bracelet without doing several layers, so I made my glitter bracelet with Polyester Casting Resin.
This glitter resin bracelet tutorial originally appeared on the Resin Crafts Blog
This tutorial helps solve the problem of glitter settling to the bottom of a mold while the resin is curing.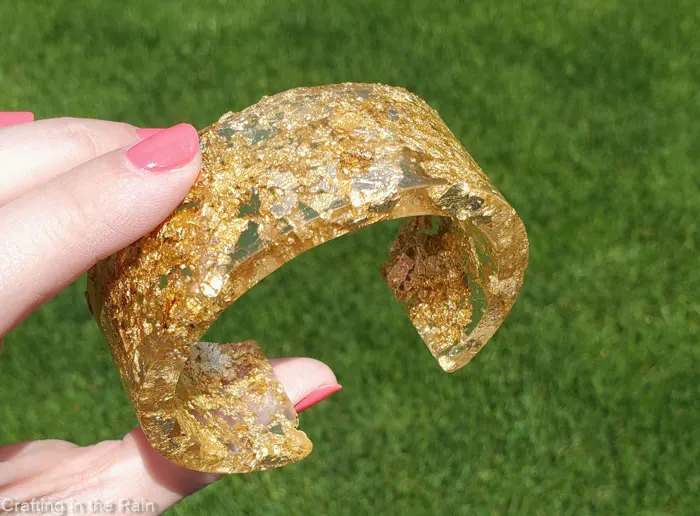 Supplies for making a glitter resin bracelet cuff
Cups and stir sticks
Toothpicks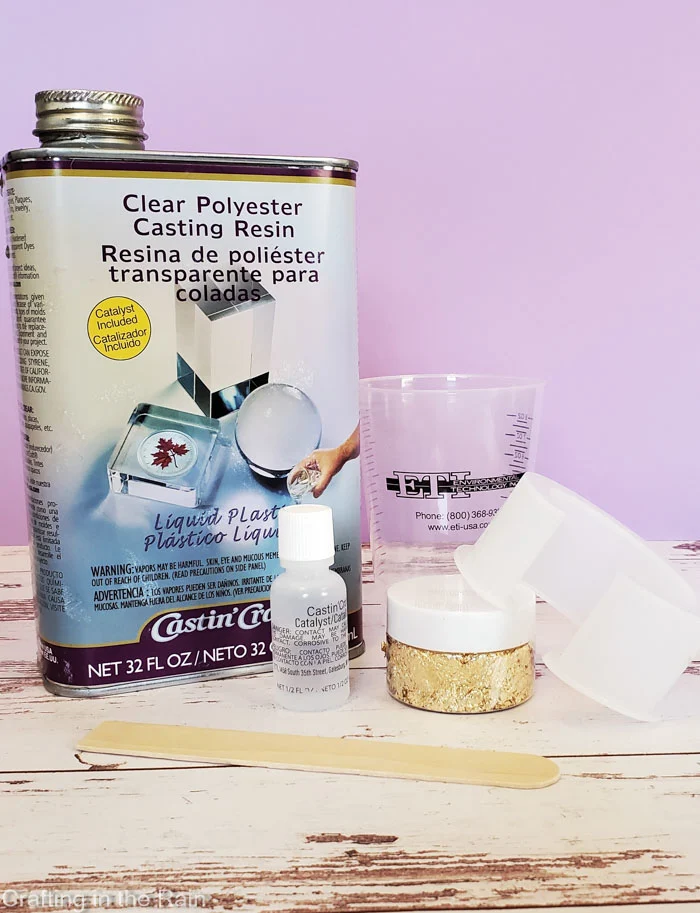 MIXING POLYESTER RESIN
Be sure to read instructions and safety information before beginning. And note that polyester resin just uses a few drops of catalyst, not equal parts from another bottle.
For this bracelet, mix 1 ounce of resin with 5 drops of catalyst and stir for one minute.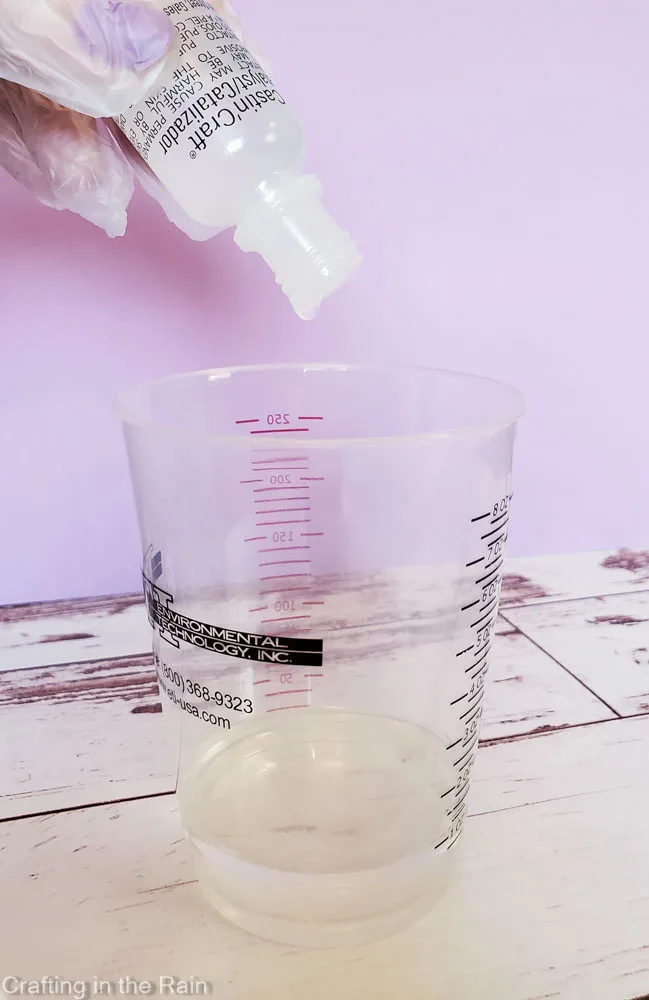 I have mentioned this in my other posts about polyester resin, that it has a very strong acetone-like smell. Definitely work with windows open, and I like to let these project cure in a room that can be closed off and left alone so the smell doesn't spread too much.
ADD GLITTER TO RESIN BRACELET
Sprinkle some glitter flakes into the bottom of the mold and pour in half the resin. The glitter flakes I used had a bit of static to them and wanted to stick to the sides of the mold. That's not an altogether bad thing, but that's why the next toothpick step is important.
Use a toothpick to mix in some more glitter flakes into the mold.
Wait about 15 minutes then use a new toothpick to move around the resin and glitter in the mold to fill in any gaps. Then pour the remaining resin and add more glitter.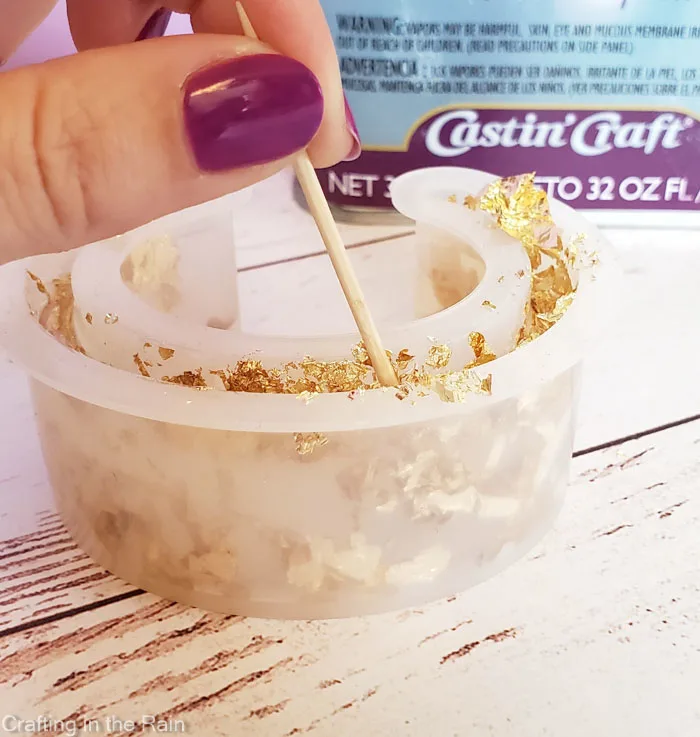 Check every 10 minutes or so, stirring as needed to redistribute the glitter. When it doesn't seem to be sinking anymore, set the mold in a well-ventilated space and cure it for at least 24 hours.
Demold the bracelet (our favorite part, right?) and cut or sand any sharp edges at the top of the mold, or even any pieces of glitter that didn't get covered completely. A craft knife works well, but please be careful with your fingers!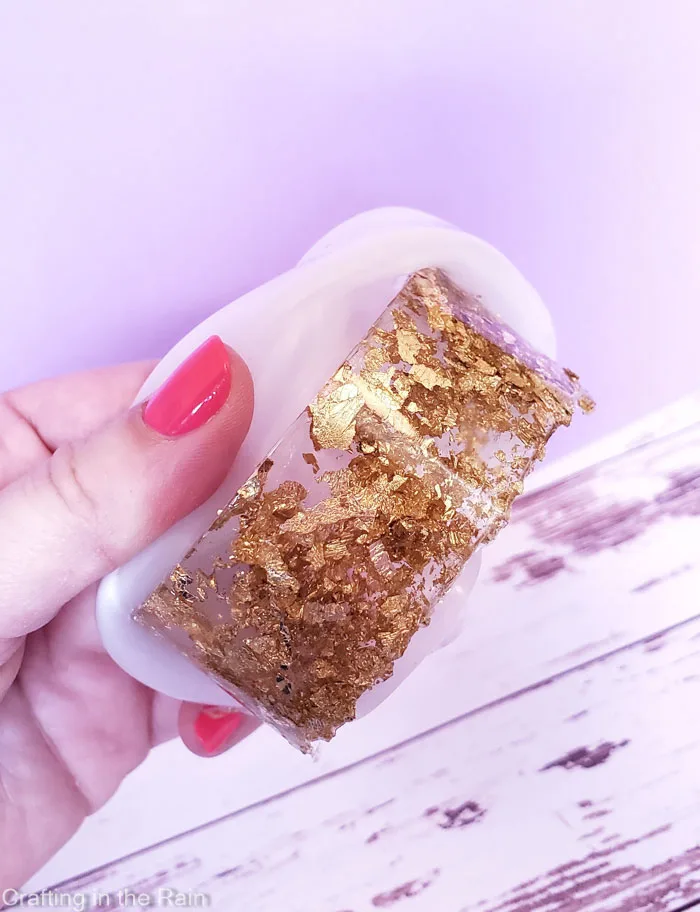 To prevent fingerprints on the glossy surface, add a few light coats of Castin' Craft Resin Spray Finish to the bracelet. When completely dry it's ready to wear.
You can also just let the bracelet sit for about 5 more days, without spraying, and it will finish curing to a totally hard state that won't take fingerprints.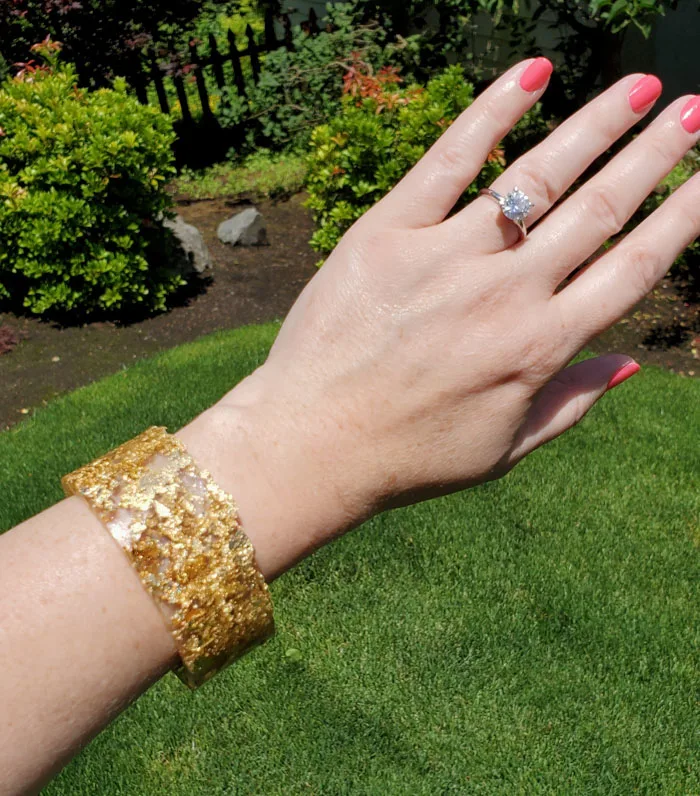 Then enjoy your sparkly bracelet!
Here is the last project I made with Polyester Castin Resin – a succulent dome mold.
Have you used polyester casting resin before? Tell us about your experience! What did you cast? How was it to work with?