Now that I'm posting again, can you tell I'm back from vacation? I'm not ready to move into full-on Halloween mode, but I figured throwing a post in here and there would start ideas flowing for you guys, and me too. Plus, it's time for Create with Cricut and our material everyone is using is Craft Foam. If you've ever wanted to cut Craft Foam with your Cricut, make sure you read all the posts linked at the end for tips, tricks, and project ideas. Let's get started! (some links are affiliate)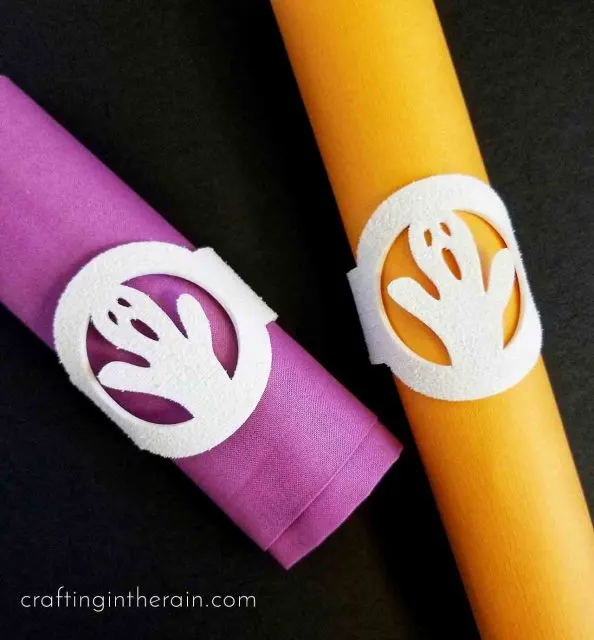 Deep Cut or Knife Blade
I have had the best luck cutting craft foam with the Cricut Maker Knife Blade. When you select craft foam from the materials list, the default blade is going to be the Deep Cut Blade. Click the "edit tools" link on the right and choose the Knife Blade instead (NOTE: you can ONLY use the Knife Blade in the Maker, and ONLY when using a laptop – not a phone or tablet.)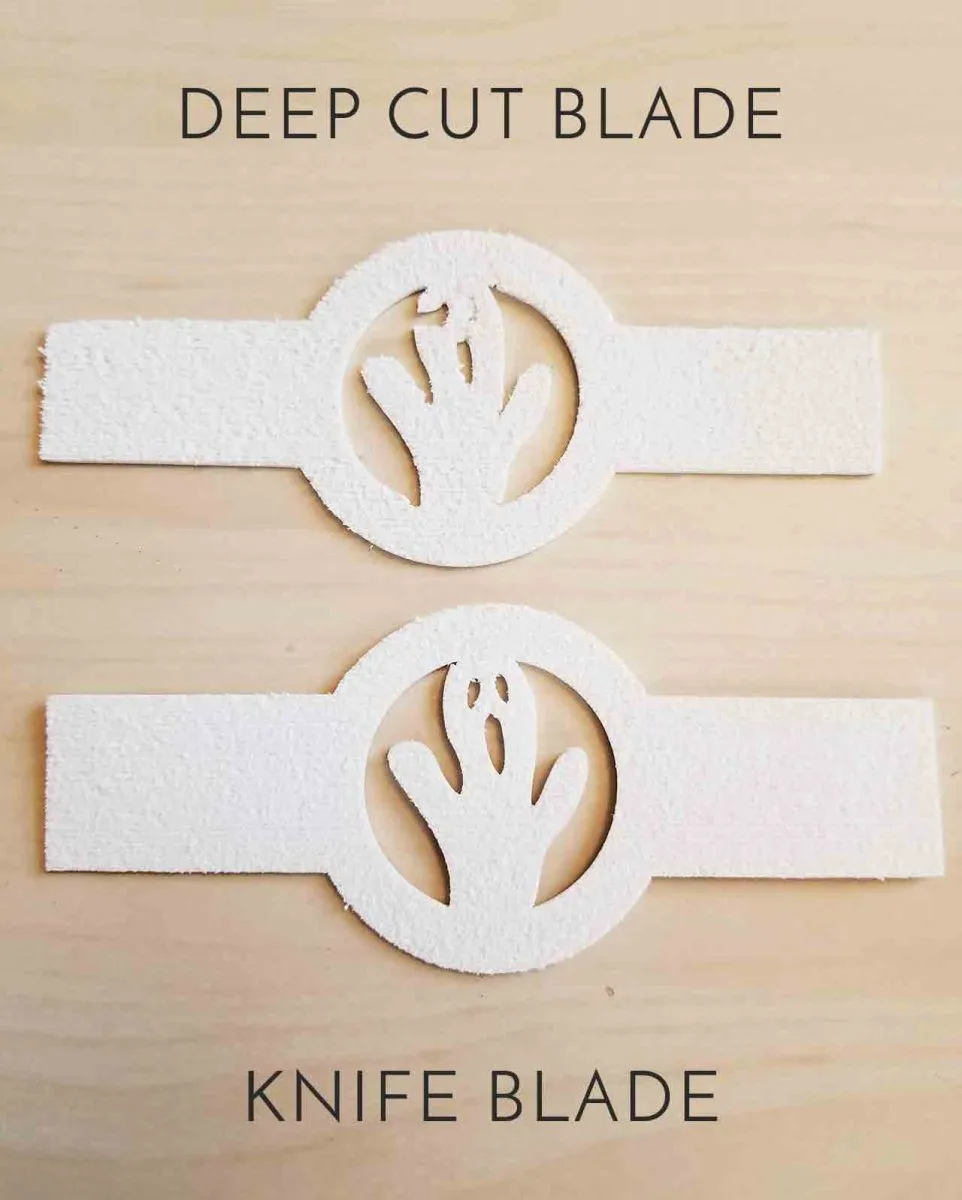 Take a look at these two pictures. The top image I tried cutting with the Deep Cut Blade and the bottom image was cut with the Knife Blade. It does great with the small cutouts, and edges are all so clean.
Supplies:
Craft Foam
Cricut Maker
Knife Blade**only $20 right now!
Knife Blade
To make the Ghost Napkin Rings, open this Design Space Project.
Click "Make it" and increase the number of projects for the number of napkin rings you need and click "apply."
Press craft foam down onto a Strong Grip (purple) mat. Move all the star wheels to the side so you don't get impression lines on your craft foam.
Click "Browse all materials" and search for "foam." Then select "craft foam." Click "edit tools" to change to the Knife Blade.
Cut the project and remove pieces from the mat.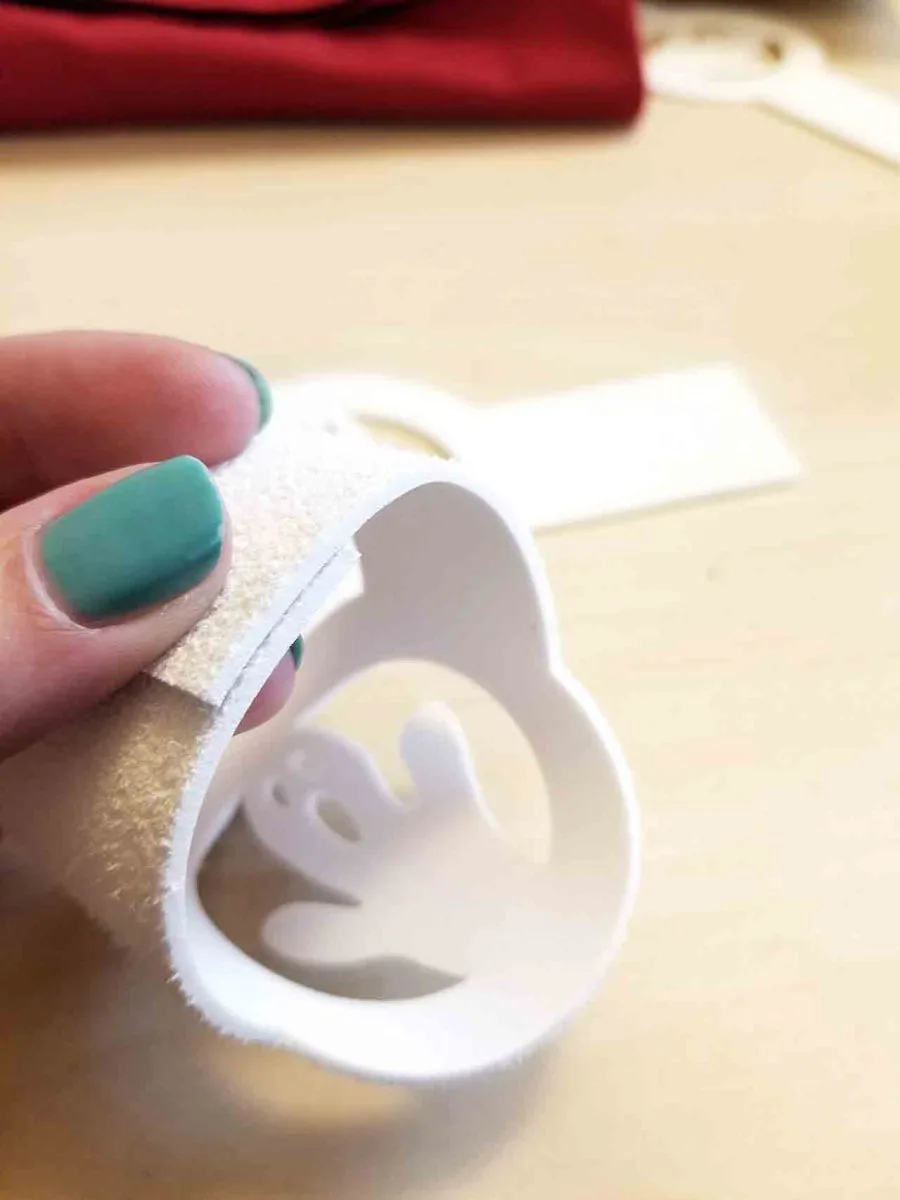 Use hot glue or glue dots to glue the ends together to make the ring. Add napkins in your favorite Halloween colors and add them to your table!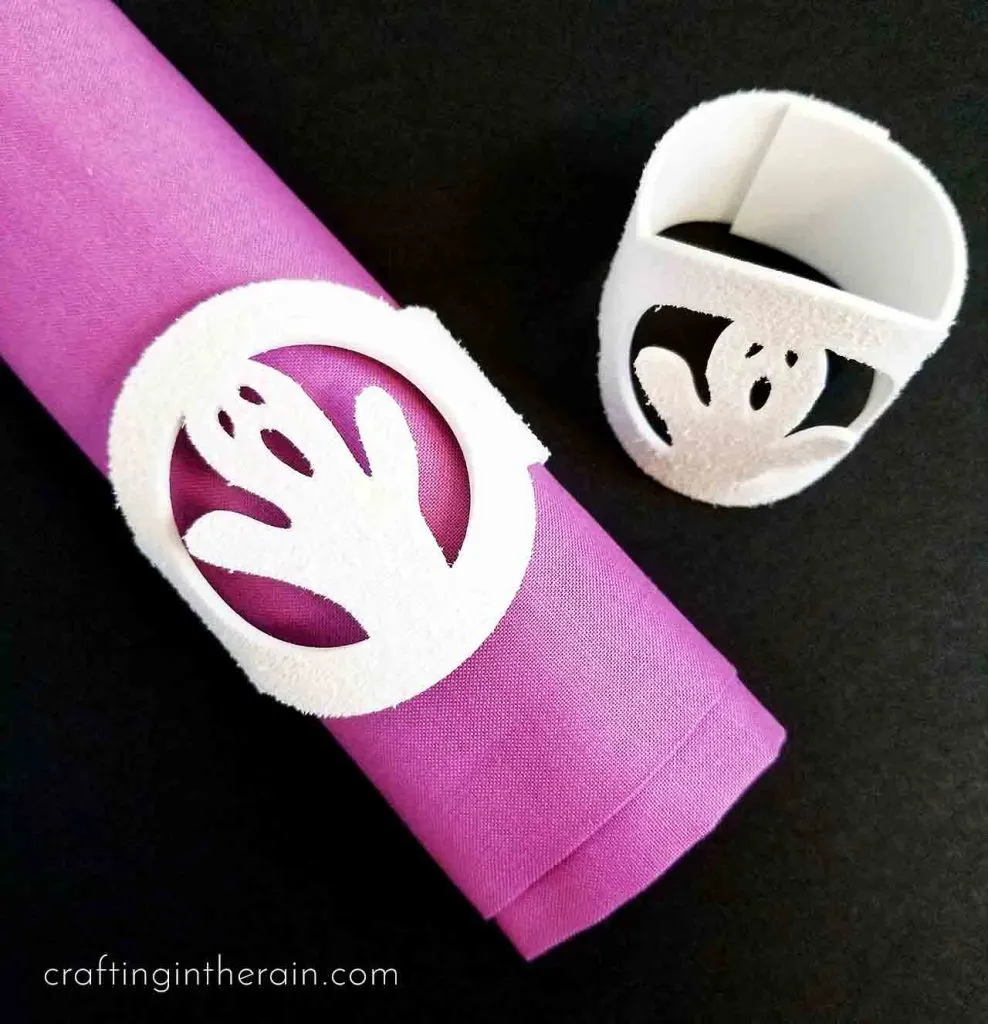 Want more ways to use craft foam? Check out these creative posts below.