I feel like I'm a little later than normal in getting together this collection of free printable 2021 calendars – but here it is! If you still need December 2020, you can find last year's list here.
Below you'll find printable calendars with colors, florals, themes, and even one to color yourself.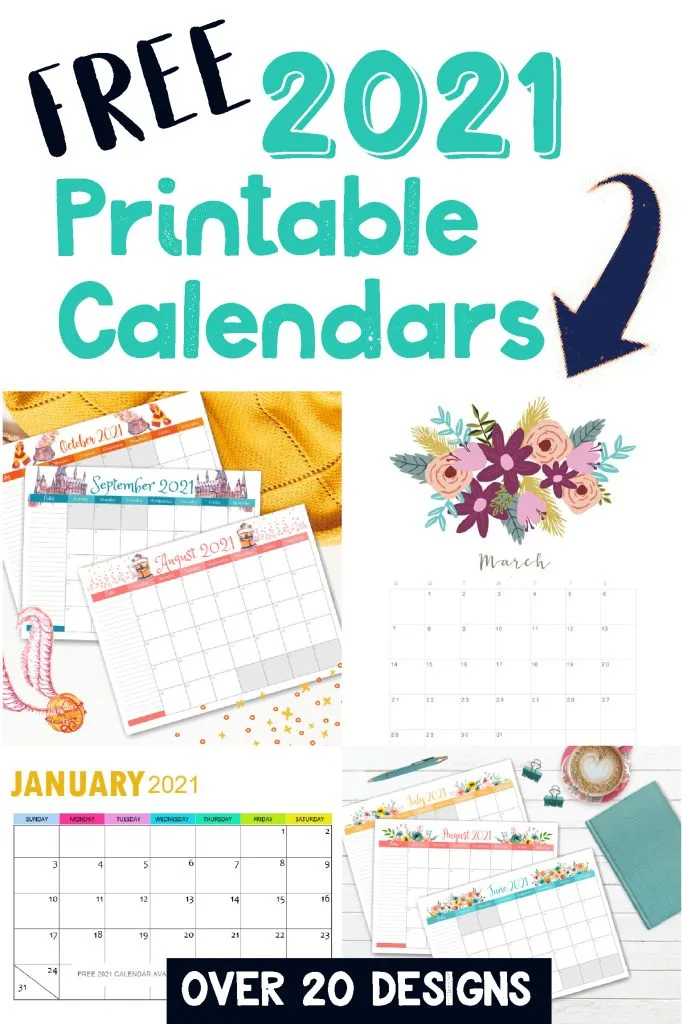 Click on the image, or the "continue reading" button – it will take you to the designer's site, and you can follow their directions for downloading the calendar.
2021 Calendars
It's time to start choosing your favorite free printable 2021 calendars! They are great for scheduling, goal tracking, menu planning, and more.
I'd love to hear if you have a favorite – and if you have designed your own free printable 2021 calendar, let me know so I can add it to the roundup!