Llamas have been an adorable trend for a couple of years now, but I was surprised to not find many calendar options. So I made a 2021 Llama Calendar as a free printable for you.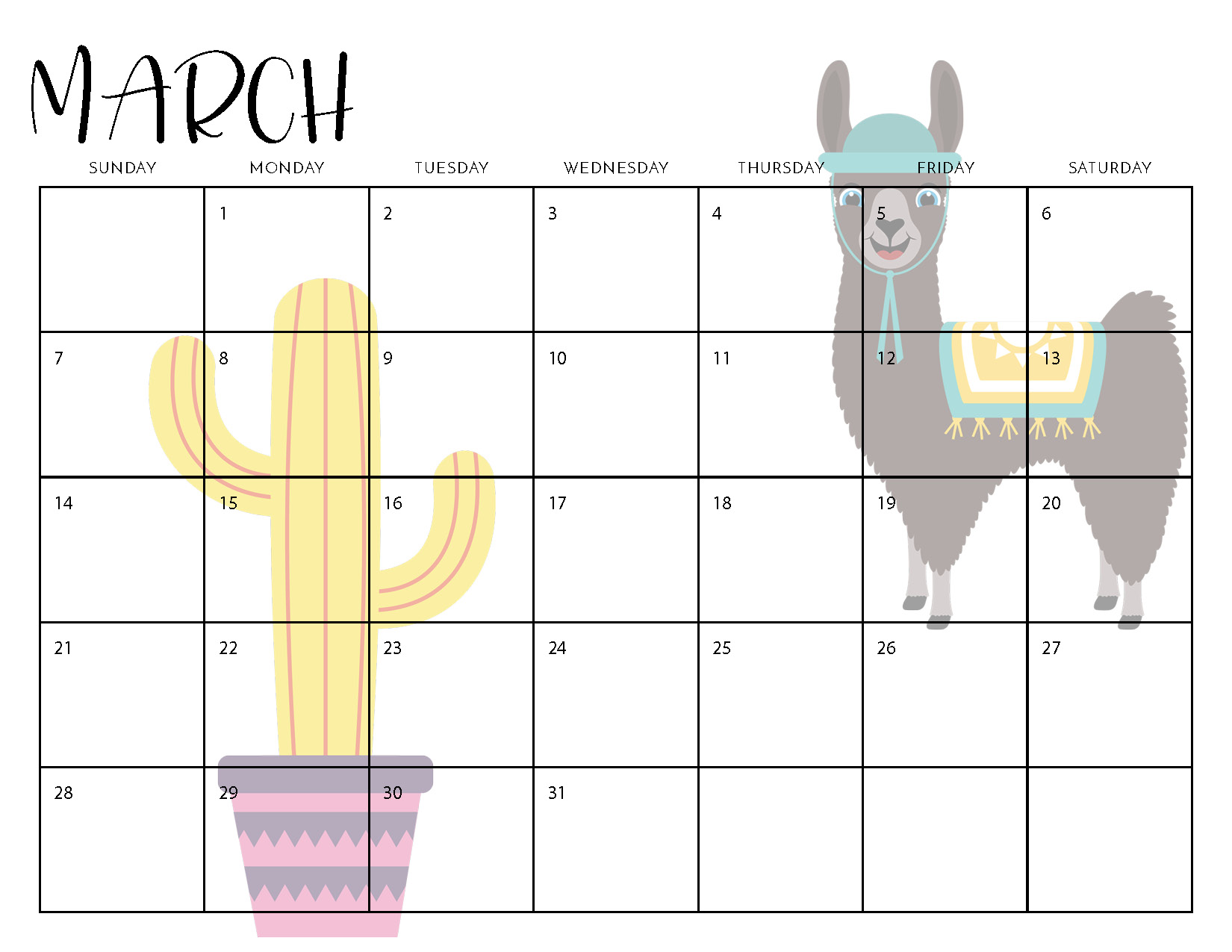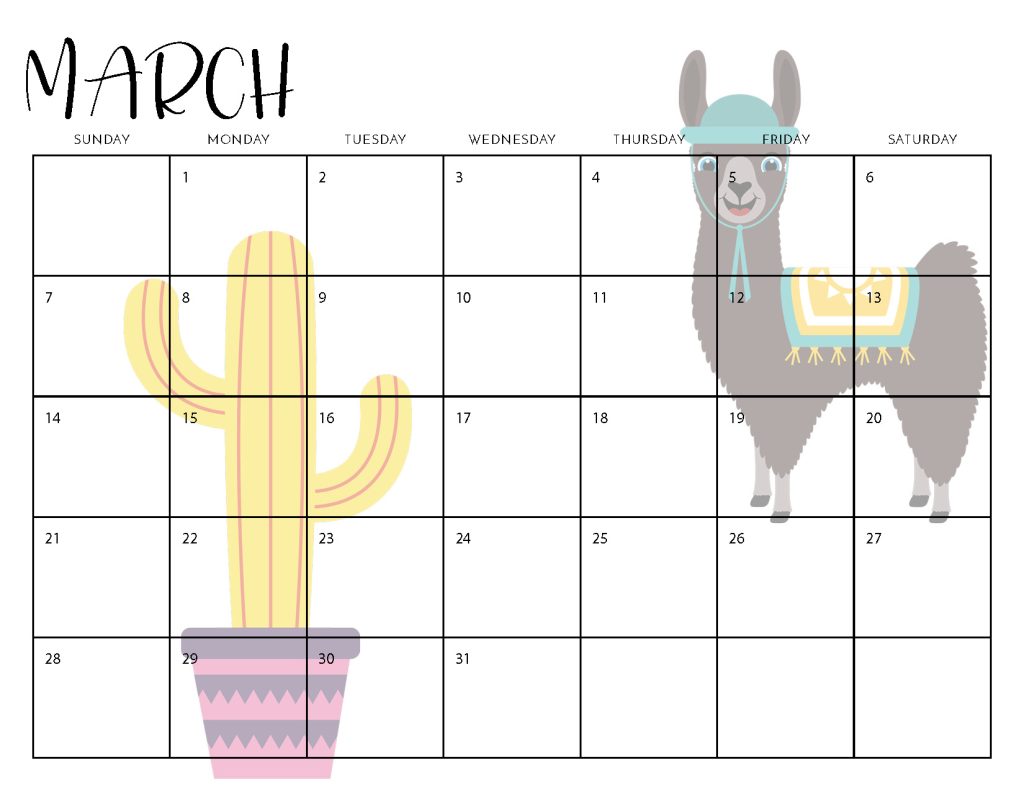 These colorful pages are great for organizing your schedule, meal planning, or give to your kid to help them keep track of their events. The images have been lightened up in their opacity just a bit, so that it's easy to still write over them.
Start by downloading the llama calendar using this form.
This file is for Personal Use only. Thanks!
When you use the above form and go to the download link, you can actually see each month.
After downloading, you can print the whole year at once, or just choose a few pages at a time when you're printing.
Each month is decorated with cute llamas, cactus, or both! After you download, I'd love to hear if you have a favorite month of this 2021 llama calendar.