Looking for Mother's Day gifts you can make with your xTool? How about an engraved photo frame!
Post brought to you by xTool – all thoughts and opinions are my own.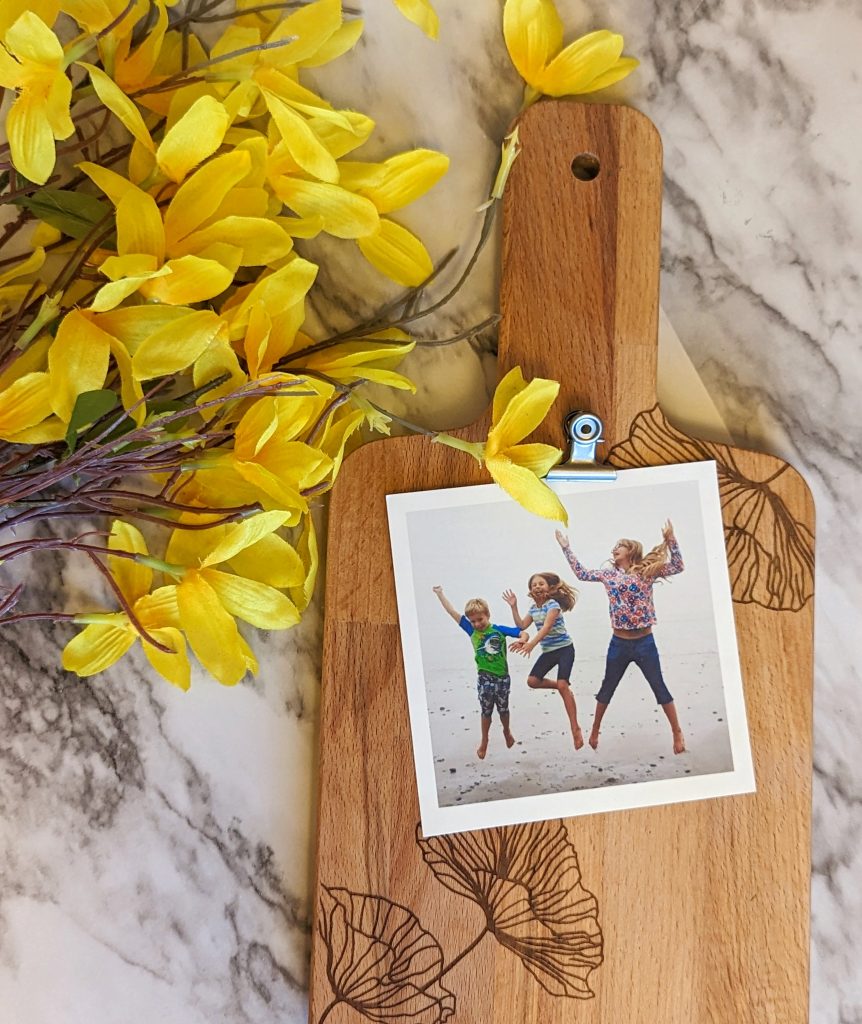 I used the M1 laser to decorate the front and the back of a small cutting board.
Plus I used the xTool M1 to cut an acrylic display stand for it as well.
In the market for a laser? I've been loving the xtool M1. You'll see they often have extra deals on their site so you an get bonus supplies, or an extra discount or something. And they've got a library of project ideas to start with so you can get to experimenting as soon as it arrives!
Besides the laser functions, it also has a blade to cut vinyl, heat transfer, paper, stickers and more. Now, on to the instructions for the engraved photo frame and stand I made.
This is a cutting board from IKEA, and since it's made from beech, I used the same settings that xTool already has for their beech phone stand.
Enter info to get the flower SVG emailed to you. You can adjust it to fit a different size if you need to.
This file is for personal use – make as many gifts with it as you'd like! If you want to sell boards you make with it, please go purchase a commercial license here. Thanks!
After the front side is lasered, flip it over to engrave a message on the back side. It could be a note, a poem, or signatures from the kids or grandkids.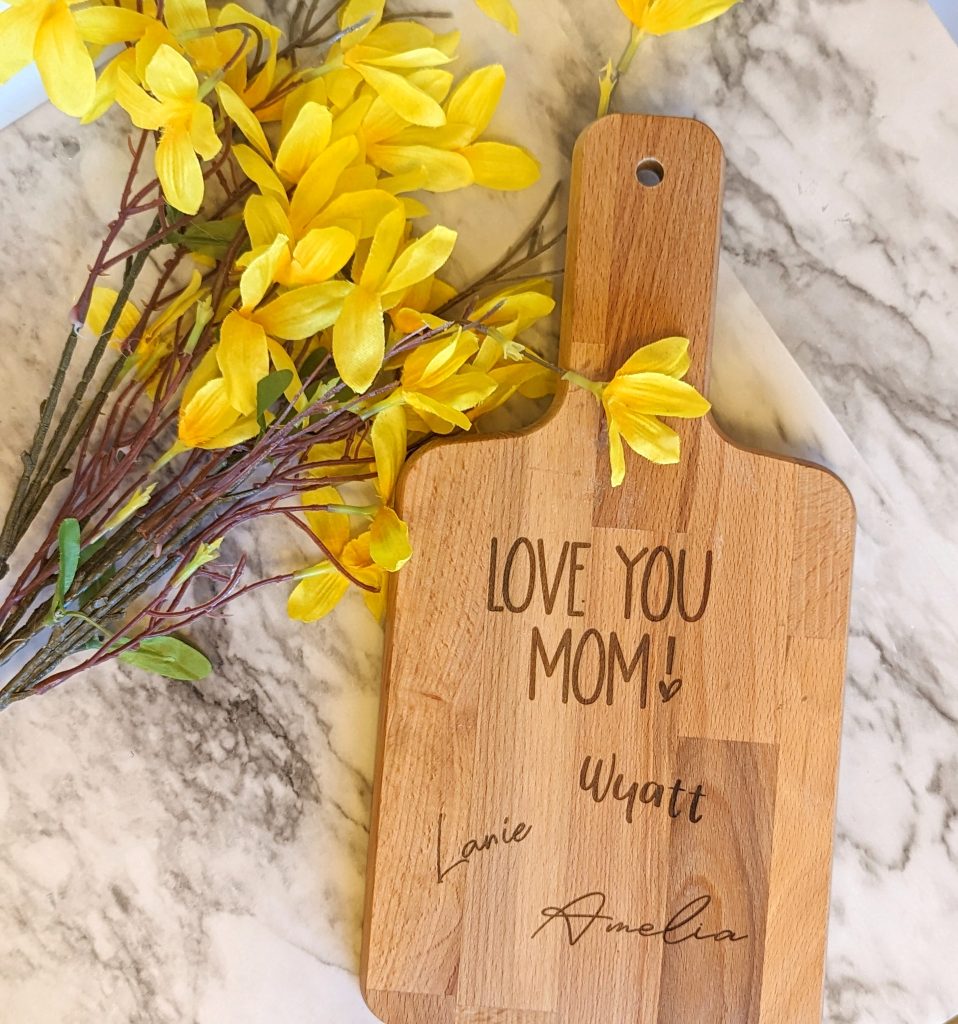 For the black acrylic stand, set the acrylic on the triangle prisms to raise it up. With my machine, I'm getting good cut results with power 100%, speed 6mm/s and 5 passes.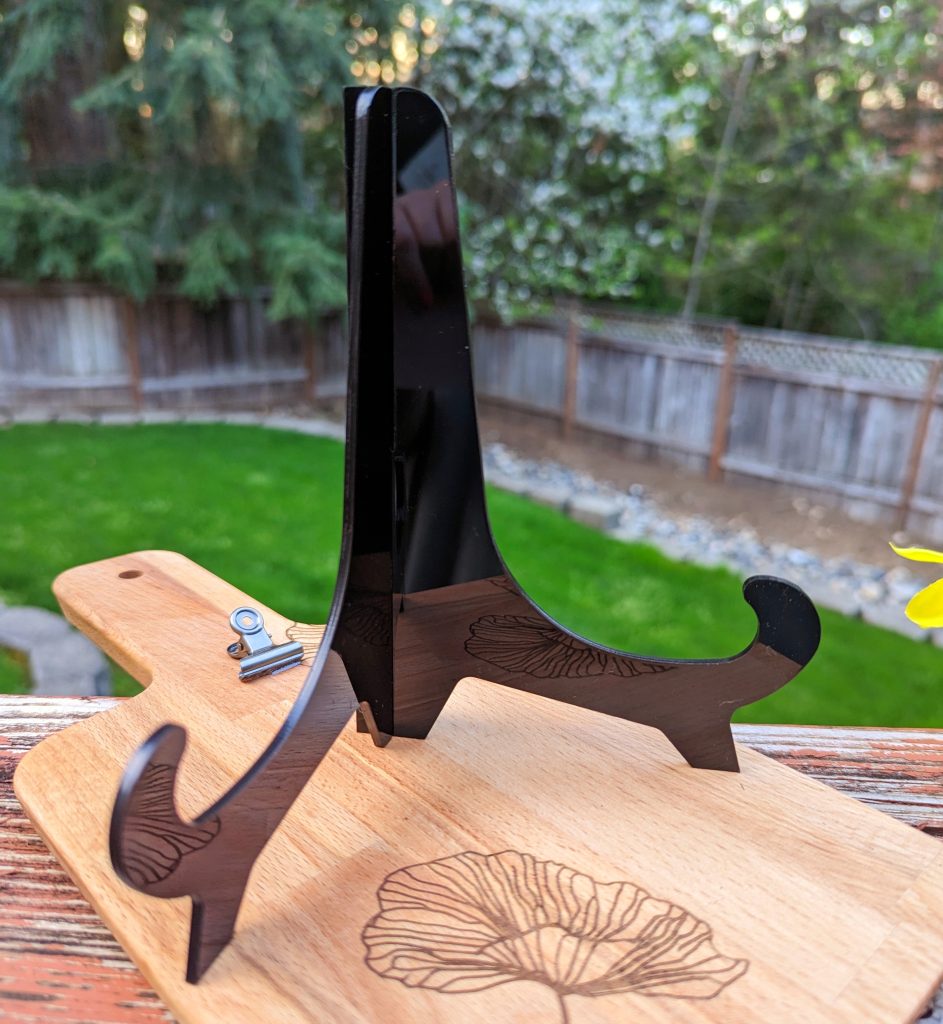 This is different than the loaded settings, and it's always a good idea to do a test cut first to see if the auto settings are already just right.
To finish the gift, glue on a small cute clip. e6000 or PowerTac are good choices. Then a photo or recipe card can easily be clipped in.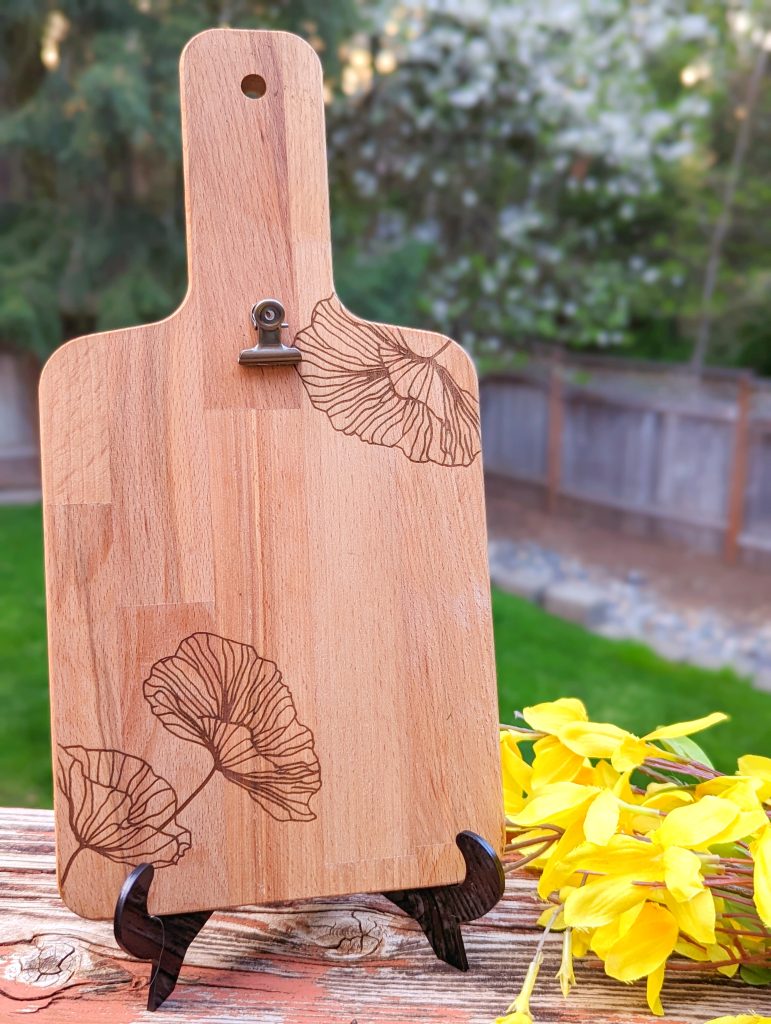 In addition to the engraved photo frame, I also found several other xTool Mother's Day gifts so you'll have plenty of ideas to choose from.
Other DIY Mother's Day gift ideas
DIY Mother's Day Gift Ideas
Laser cut or engraved projects for Mother's Day gifts