This post is brought to you by xTool. All thoughts and opinions are my own.
I have had so much fun learning and using my new M1 machine from xTool! It's a combo blade and laser cutter, and I used it to make this laser cut cat tape dispenser.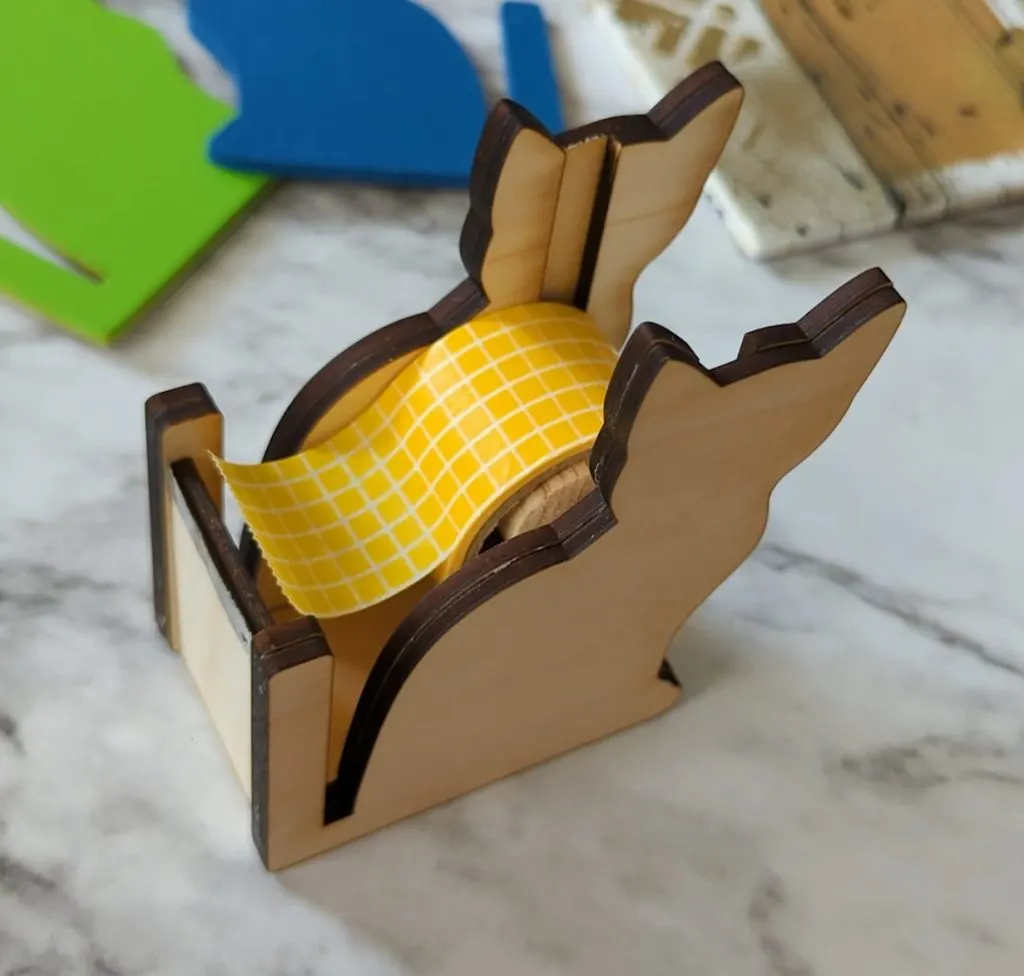 Supplies needed for the DIY cat tape holder
Dowels – 7/8 inch and 1/4 inch widths
Super glue and wood glue
Small piece of cutter from a kitchen box (like parchment paper or foil)
Drill and saw (I used a scroll saw, a miter saw or hand saw also works)
Sandpaper
Small section of cutter blade from a box in your kitchen – like a foil or parchment paper box
Pliers to bend and break the blade to be the tape cutter
Enter your email here to get the SVG link in your inbox.
I designed the SVG file in Illustrator and then uploaded it to the xTool software called Creative Space.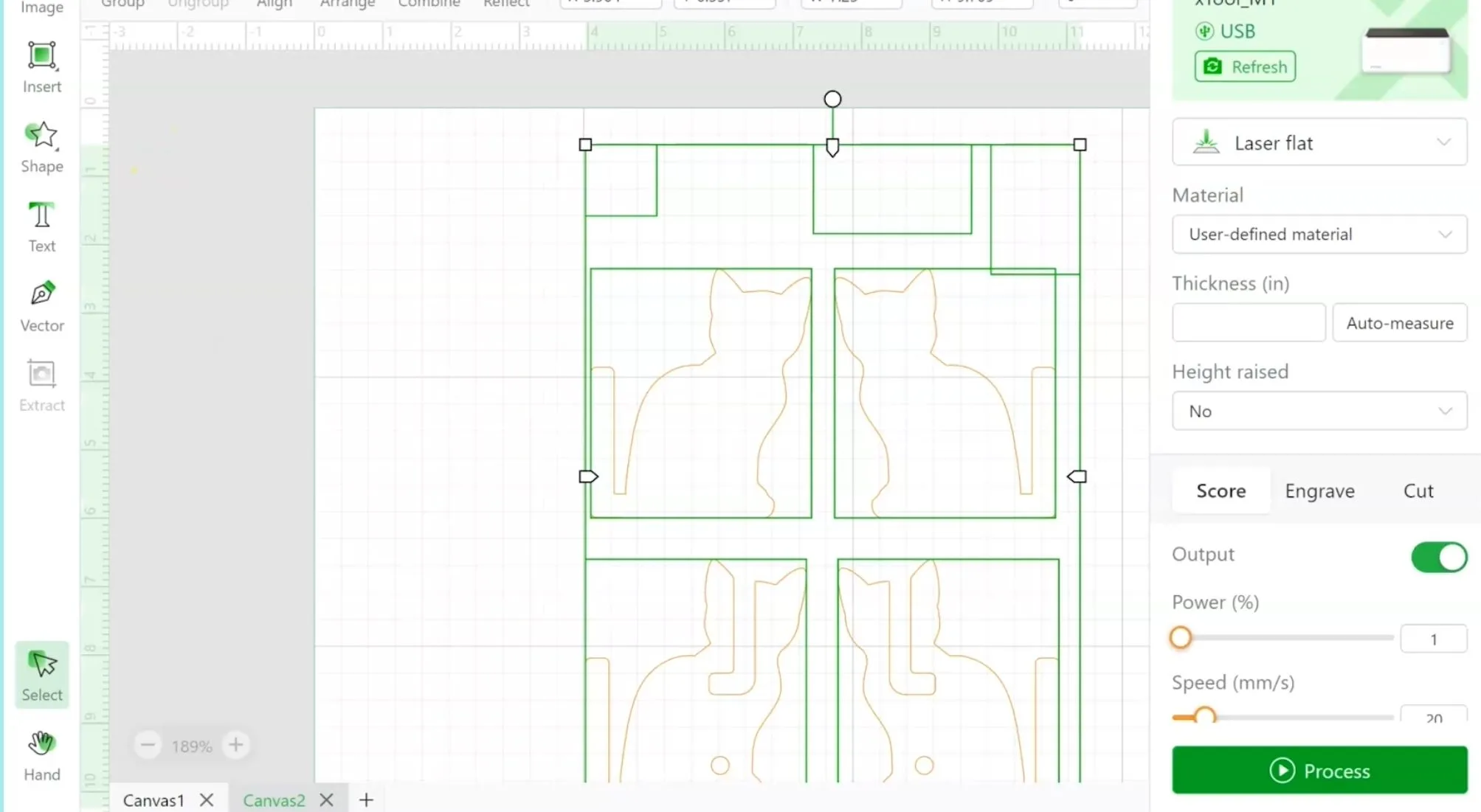 I used the xTool brand 3mm basswood to cut out the design. Make sure that the exhaust hose is vented out a window, and place the triangle prisms on the bottom of the work space to lift the wood off the bottom.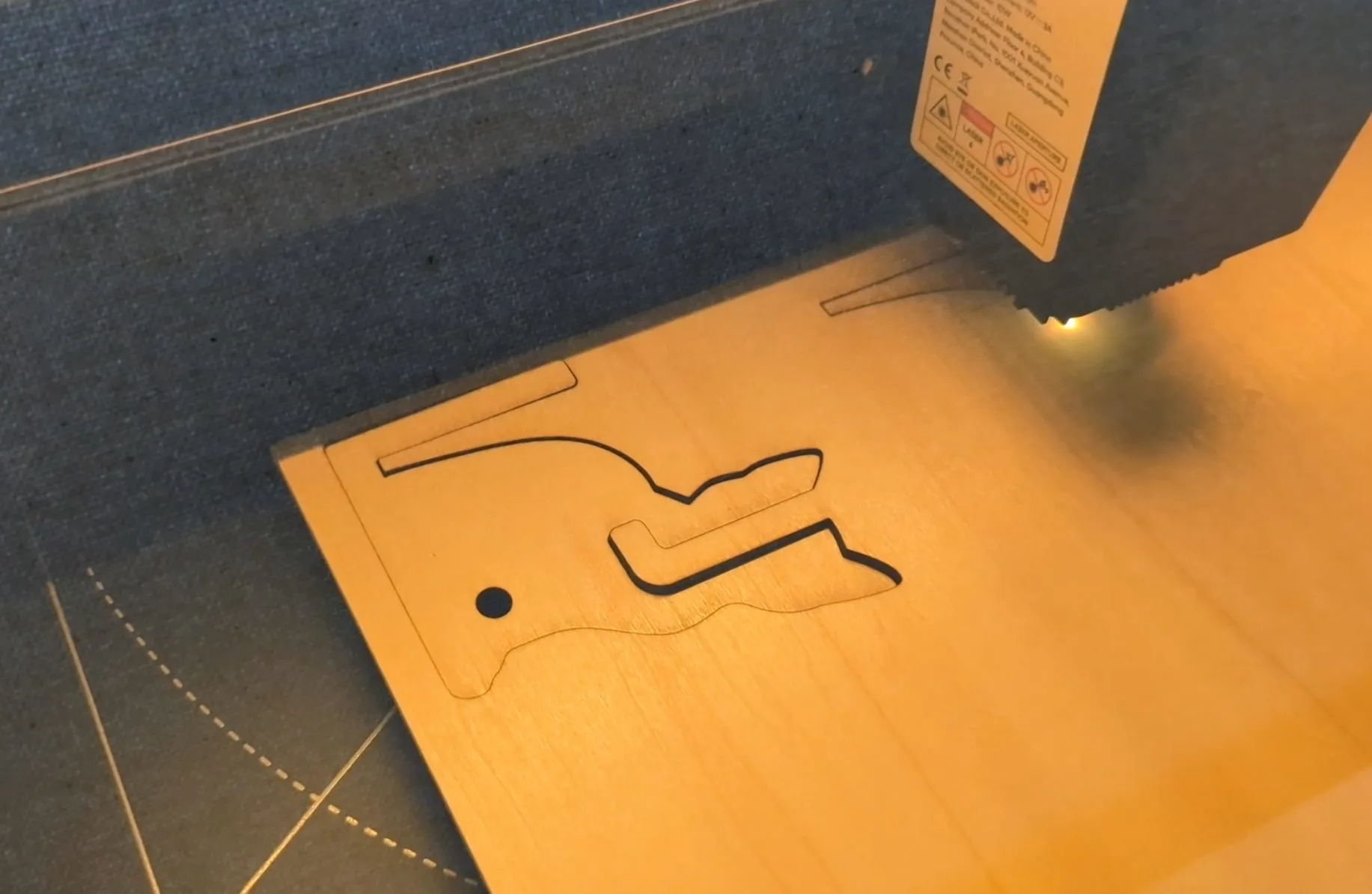 Use a saw to cut pieces from the dowels. The 3/4 inch dowel is cut to 1 inch long. The 1/4 inch dowel is cut to 1 1/2 inches, plus two more pieces at 1/2 inch each. I used my scroll saw, but a miter saw or hand saw could do the same.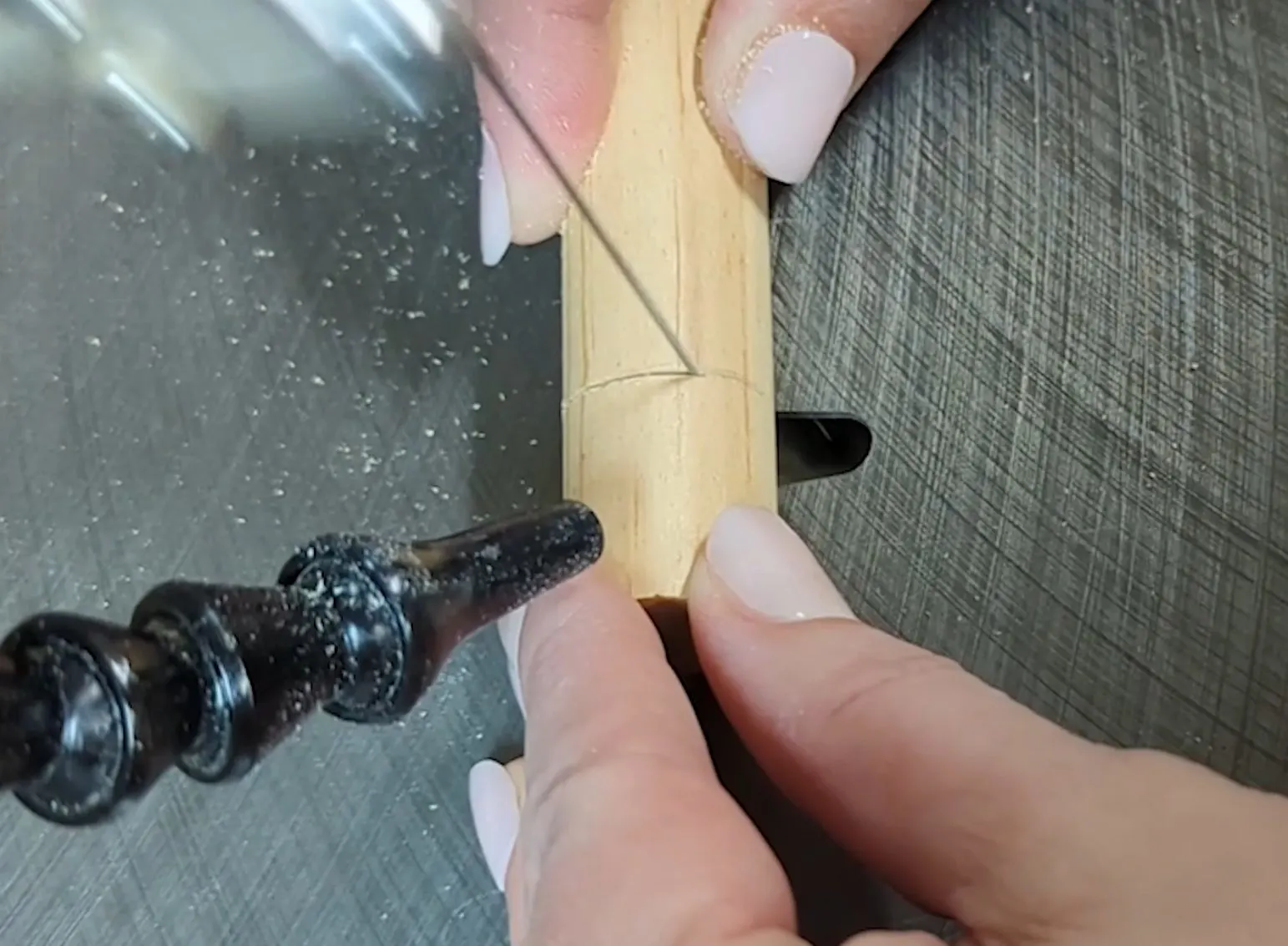 Prepare the tape cutter by breaking a piece of the cutter blade about 1 1/4 inches long. Bend it back and forth with the pliers, pinching at the fold line and it should break after just a couple of time.
Use a few drops of super glue to attach it to the top of the smaller rectangle piece.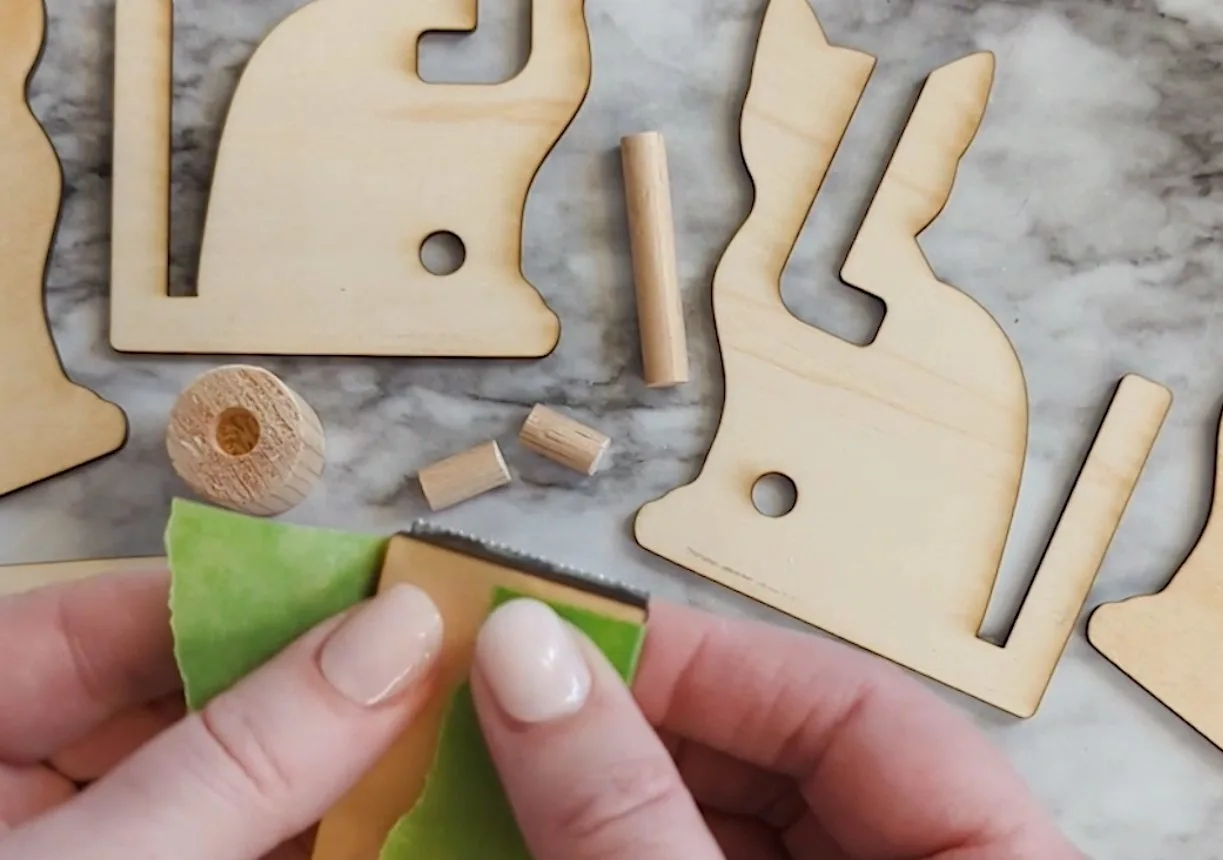 After all the pieces are cut, assemble the pieces with super glue and wood glue.
The longest dowel pieces goes in the two holes to give the shape more support.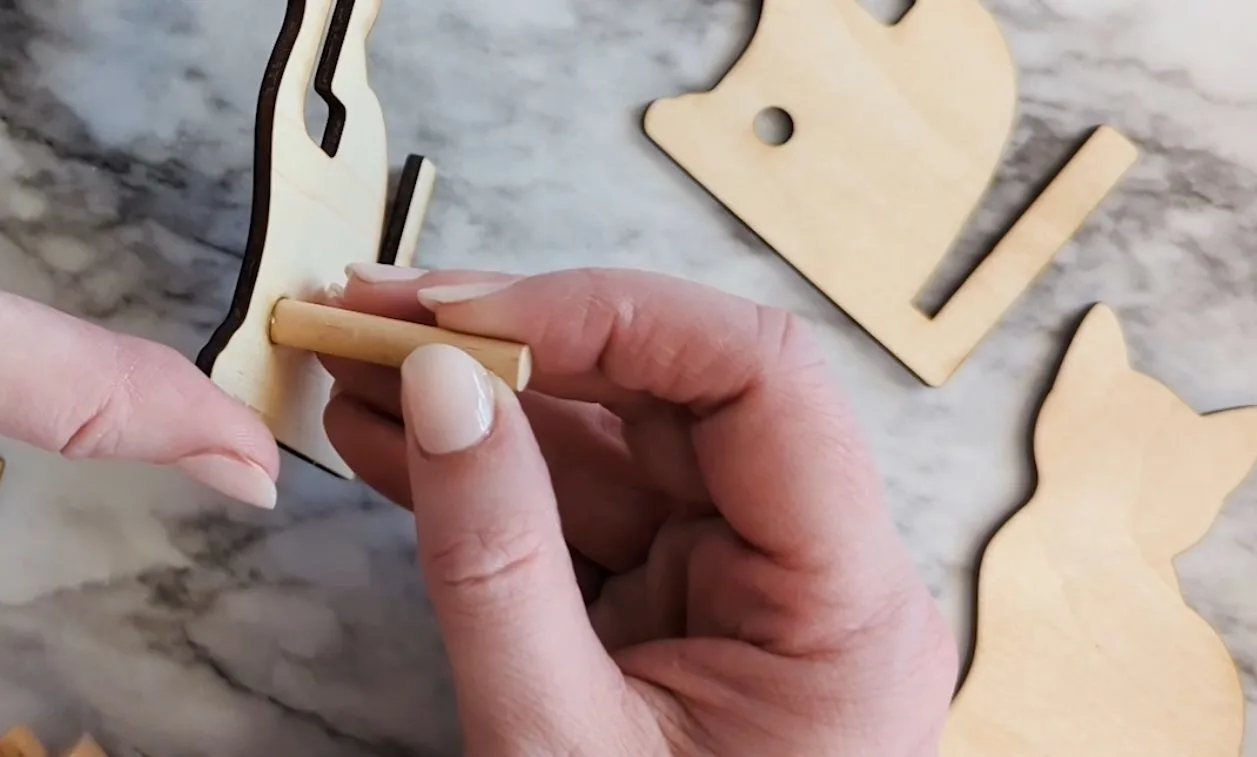 The dowel pieces go inside the tape roll and slide into the slots of the cat. It's a super cool way to store your favorite washi tape, or heat resistant tape for those sublimation projects.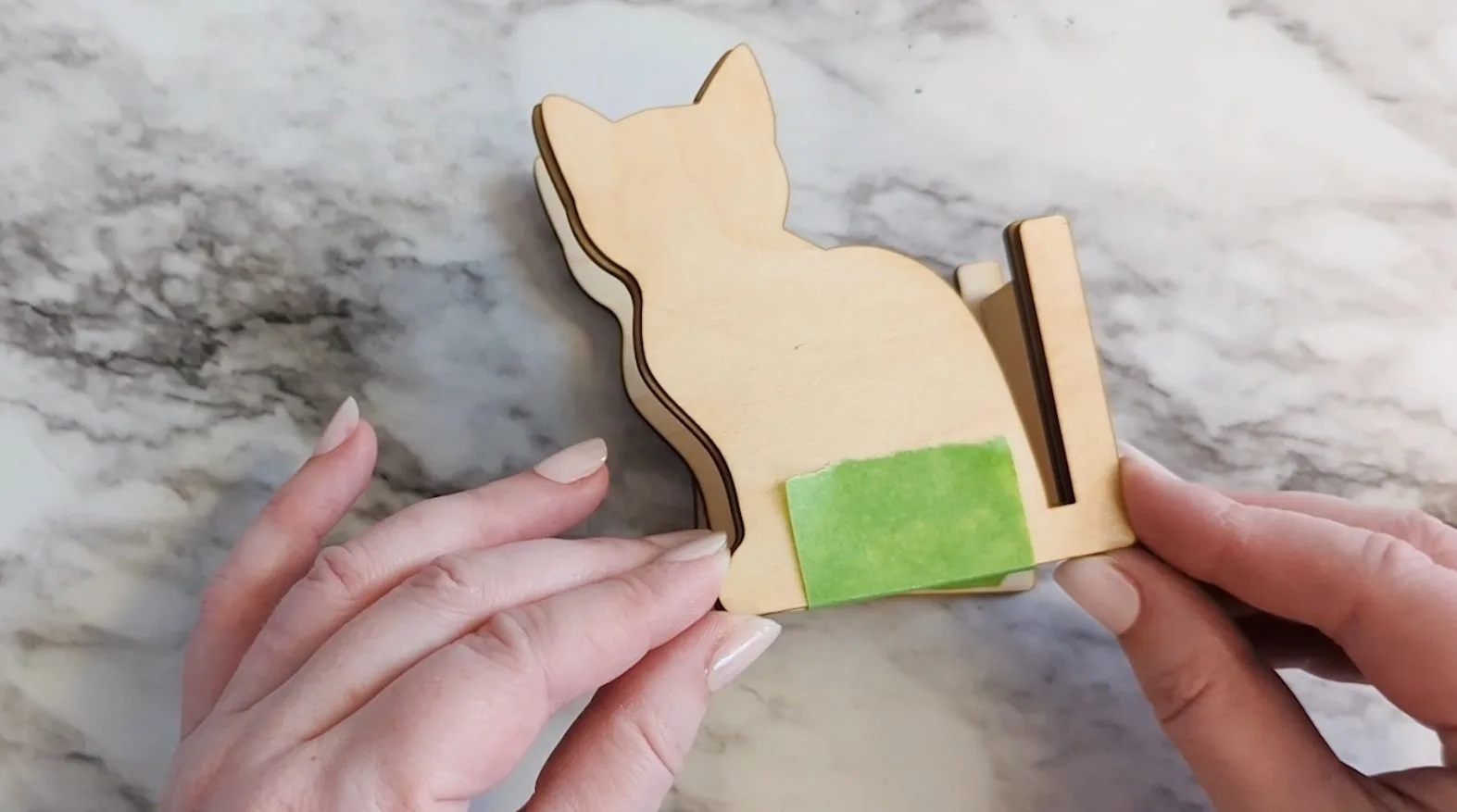 The laser cut cat tape dispenser makes a perfect gift for anyone who loves cats, and you could engrave something personal on it if you wanted also!
I love the natural, untreated look, but you can also paint or stain the basswood with really pretty results.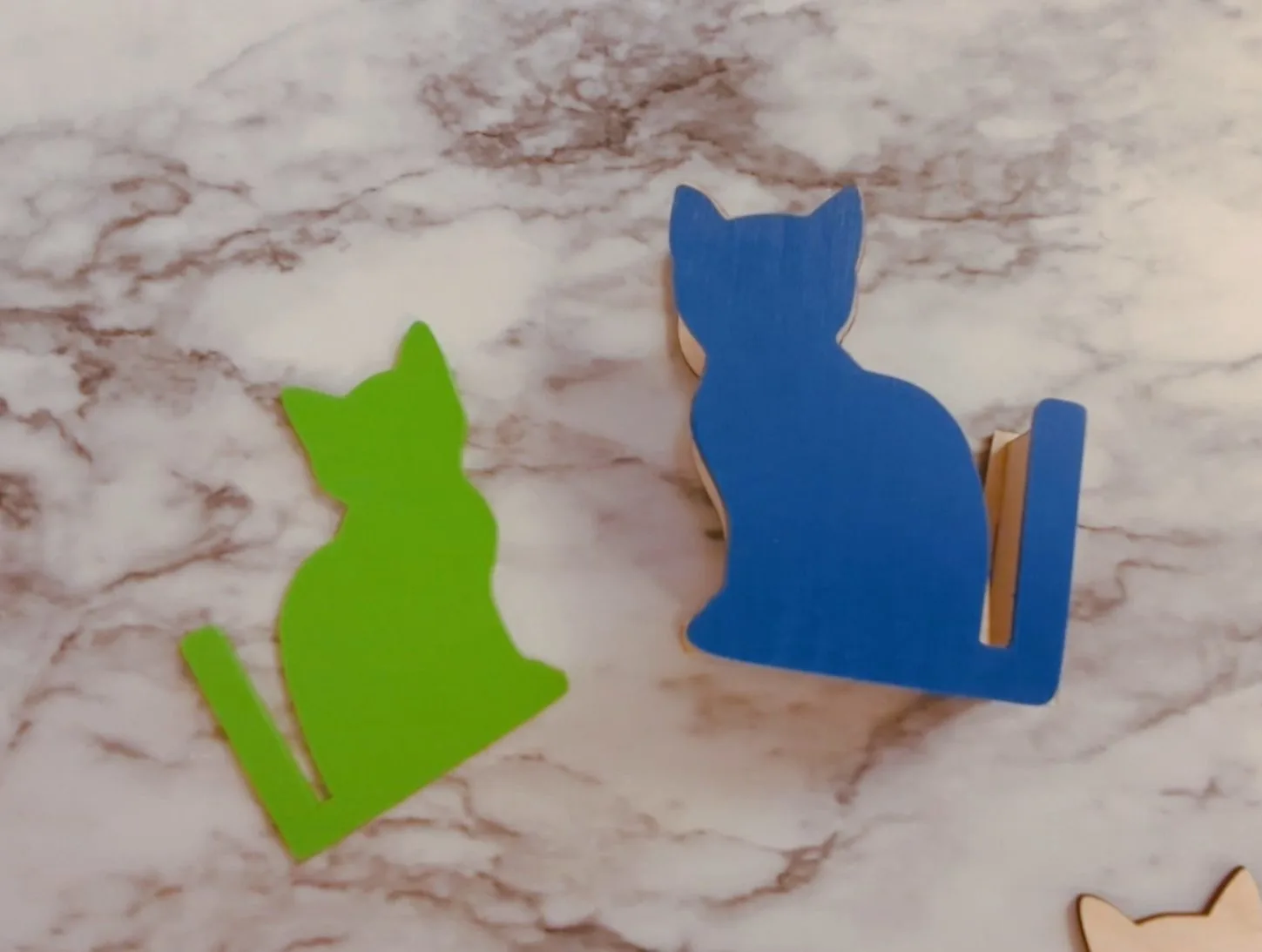 Have questions about this project or the xTool in general? Leave me a comment to ask! I'll be creating more YouTube videos too, so if you have something you'll like to see or learn, let me know.