This is a perfect project to make with scraps of iron-on vinyl. They'll hold the magnets onto this DIY magnet cord holder.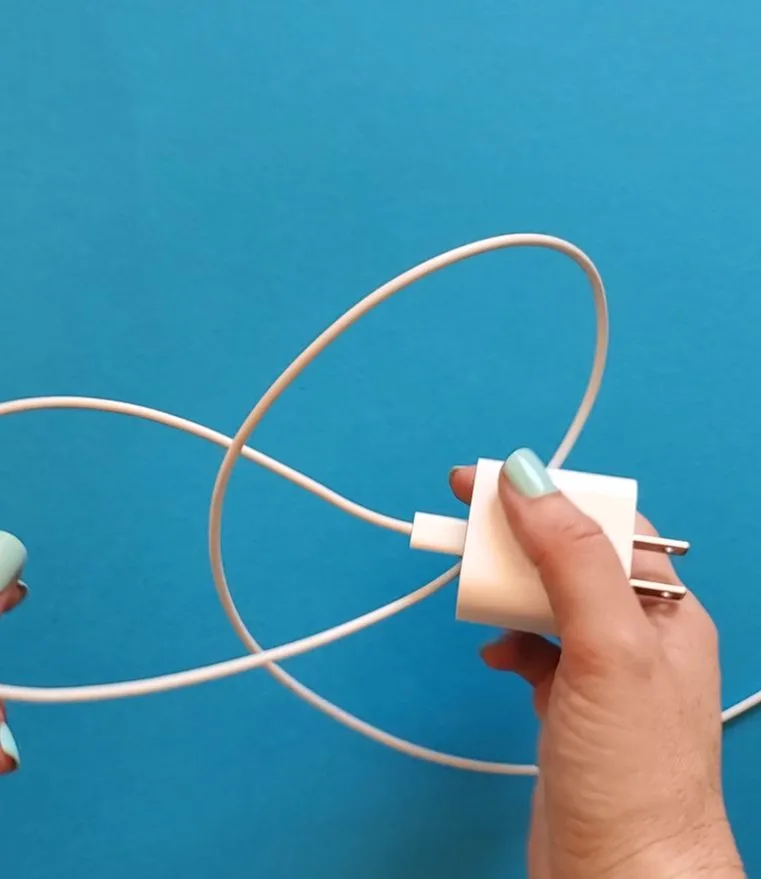 Is it just me? Or does everyone else have a hard time taming the different cords for phones, earbuds, and computers? Make a few magnetic cord holders to wrap around them and hopefully keep a little more order in drawers, purses, etc.
Let's take a few scraps from the craft room and make them something useful.
Supplies for making a leather cord holder
HTV scraps
Faux leather or real leather that's soft and flexible (lots of cool patterns through that link on Amazon)
Iron or EasyPress Mini, or even this extra-mini that I used
Steps to make a magnet cord organizer
Cut the leather into a 1×4 inch strip. If you're trying to tame a large cord, go ahead and make it a little longer. A rotary cutter and ruler can help you get a nice clean edge.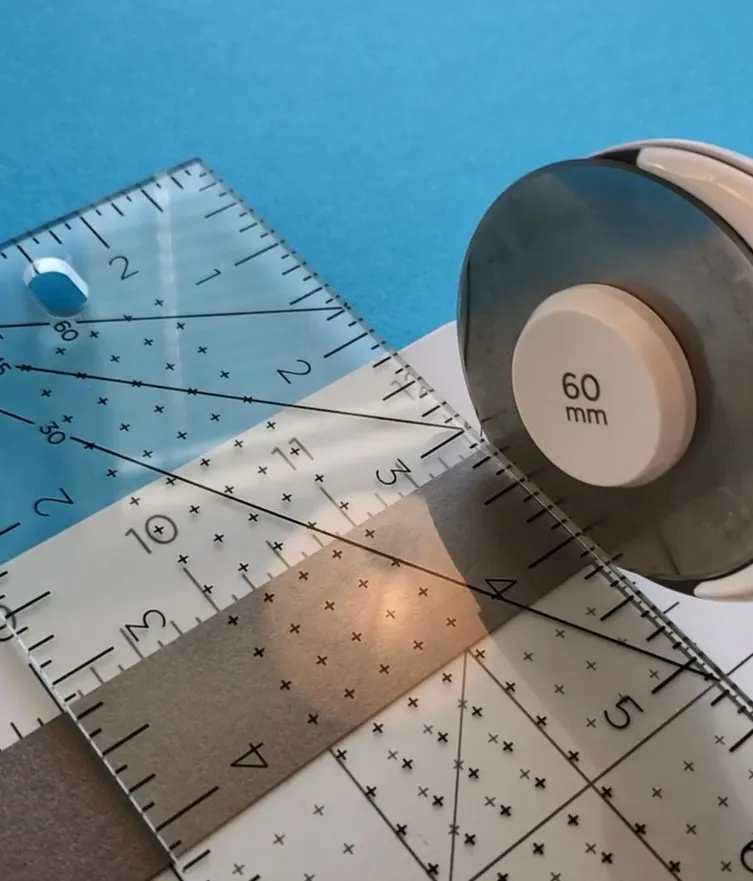 For fun, you could cut a scalloped rectangle using a Cricut or Silhouette to use as the strip.
Cut the HTV scraps into shapes – I chose a hexagon. You'll need 4 HTV pieces, and you need to make sure it's large enough to cover the magnet and have a lot of contact with the leather.
Mix up your colors or types, and cut them by hand or with a machine.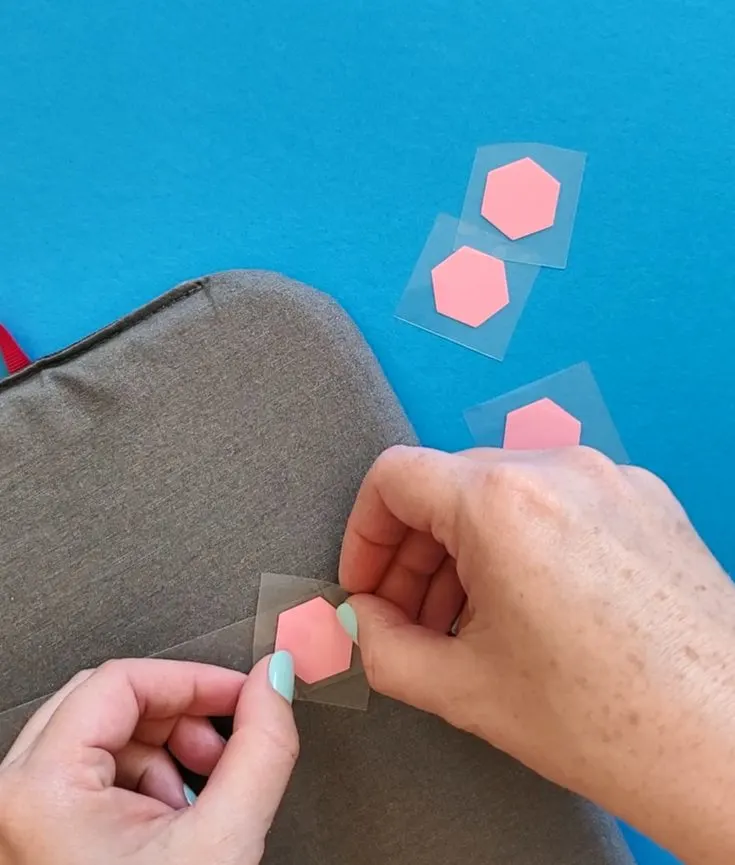 Use the HTV to secure a magnet to one end of the backside of the leather strip. Use the settings appropriate for whatever your iron-on scrap piece is. By using small, strong magnets, you should have a good margin of contact between the leather and the HTV to hold the magnet in place.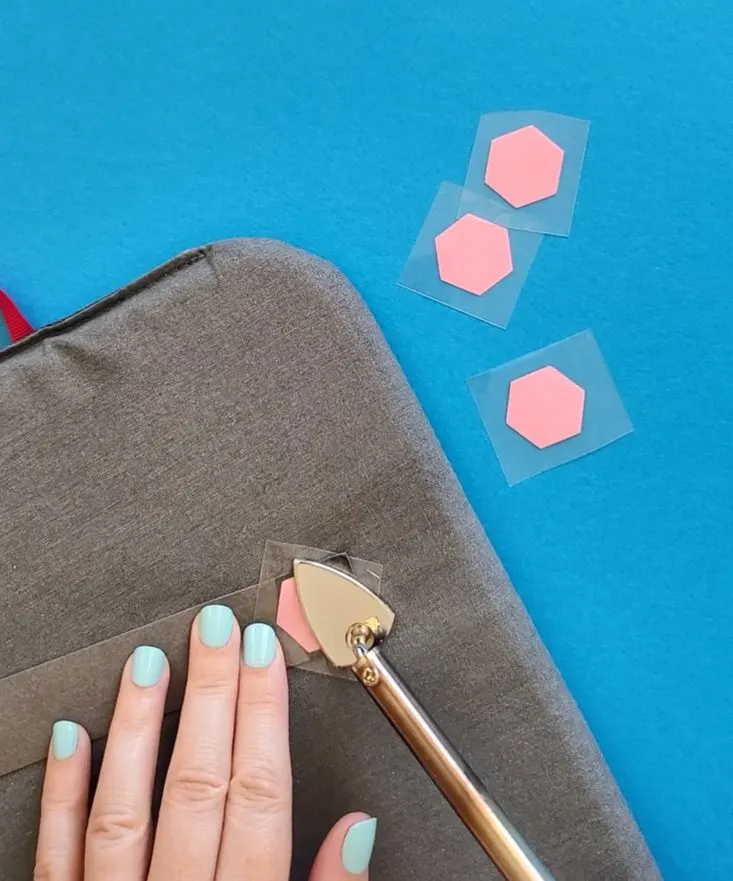 Repeat with another magnet on the other end of the strip. Then add the other 2 HTV pieces to the front sides of the ends.
Now you can wrap up a cord and secure this strip around it with the magnets keeping it closed.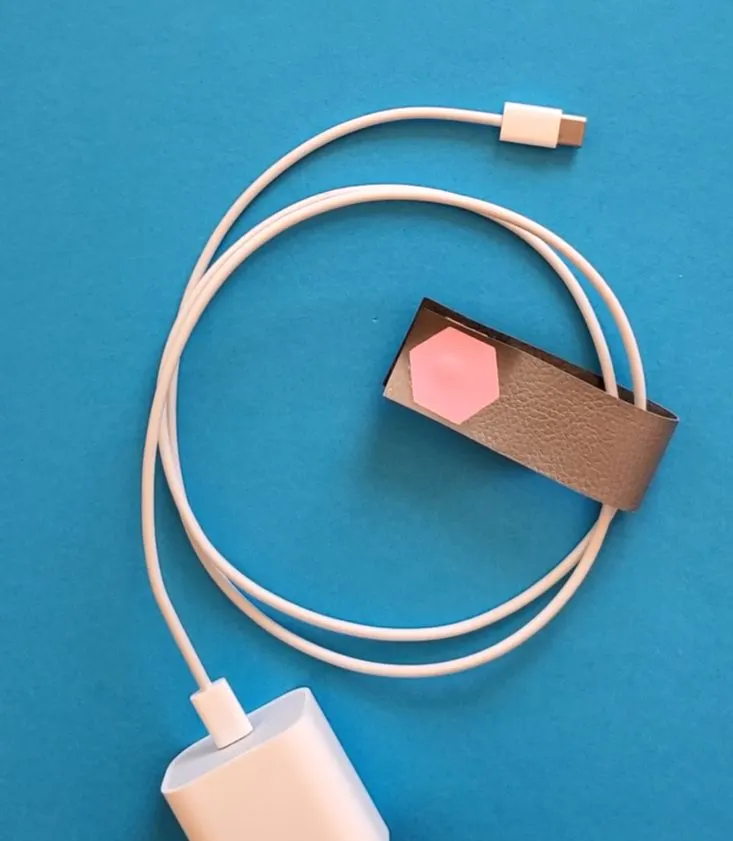 Hopefully, this gives you a good HTV scrap-busting project that will make your life a little easier too.
Check out these other HTV hacks too: cover a stain, fix a hole, make a wallet.
And I've been sharing these tips and more in my Instagram reels – make sure you're following me there!
What are your favorite ways to use up scraps or small pieces of iron-on vinyl?