A custom hat can make a great gift, even for teens! So let's decorate a trucker hat with flocked iron-on vinyl.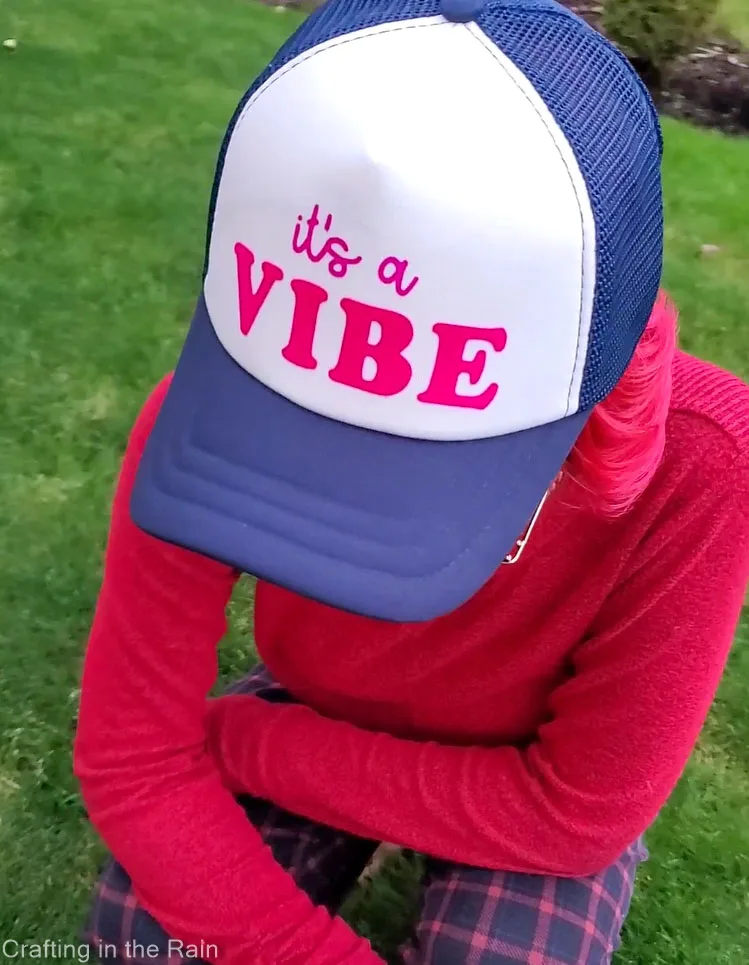 Supplies for making a decorated trucker hat
can you put htv on a hat
Yes, iron on vinyl can be added to a baseball cap. If you're worried about the hat being damaged by heat, use a low-temp HTV (like the PoliTape Turbo I linked above.)
Measure the front of the hat and decide how big you want the vinyl design to be.
I love using flocked vinyl on hats because you get a raised fuzzy texture and it looks pretty professional.
Add iron on vinyl to a hat
Cut flocked and regular HTV according to their settings, then weed away the extra.
For a small project like this, either the EasyPress Mini or the 6×9 inch small EasyPress will work the best. Roll up a towel so you have something to hold inside the hat and press against.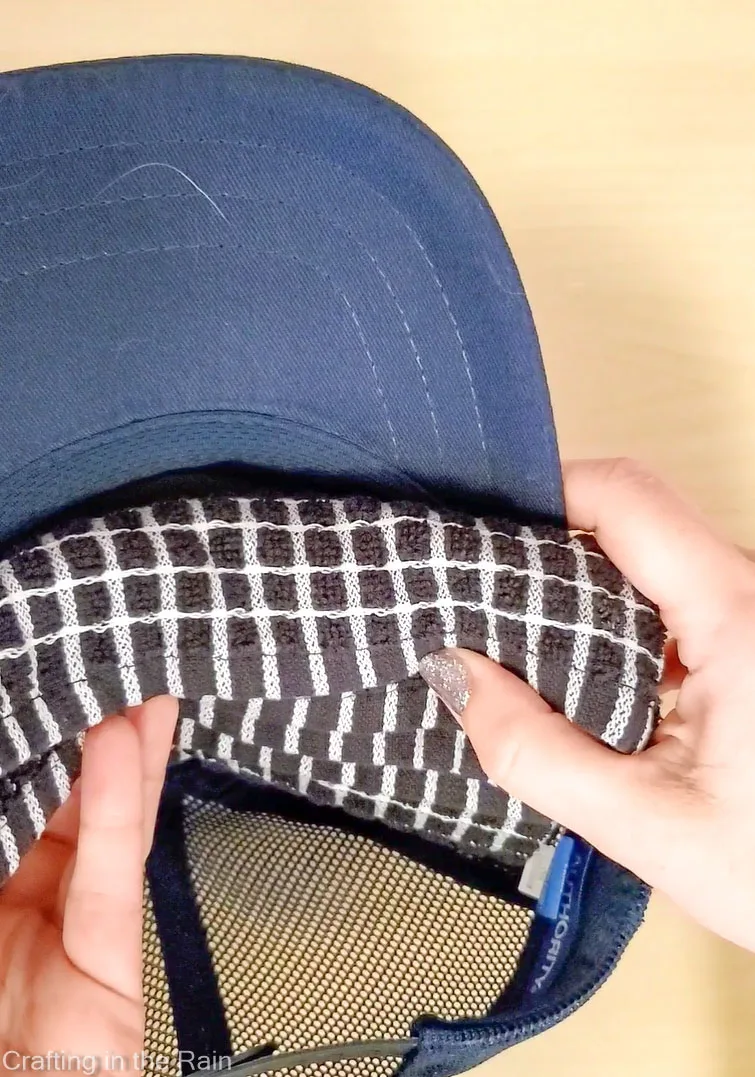 The flocked vinyl carrier sheet doesn't stay sticky, so you'll need to use heat-resistant tape to secure it down.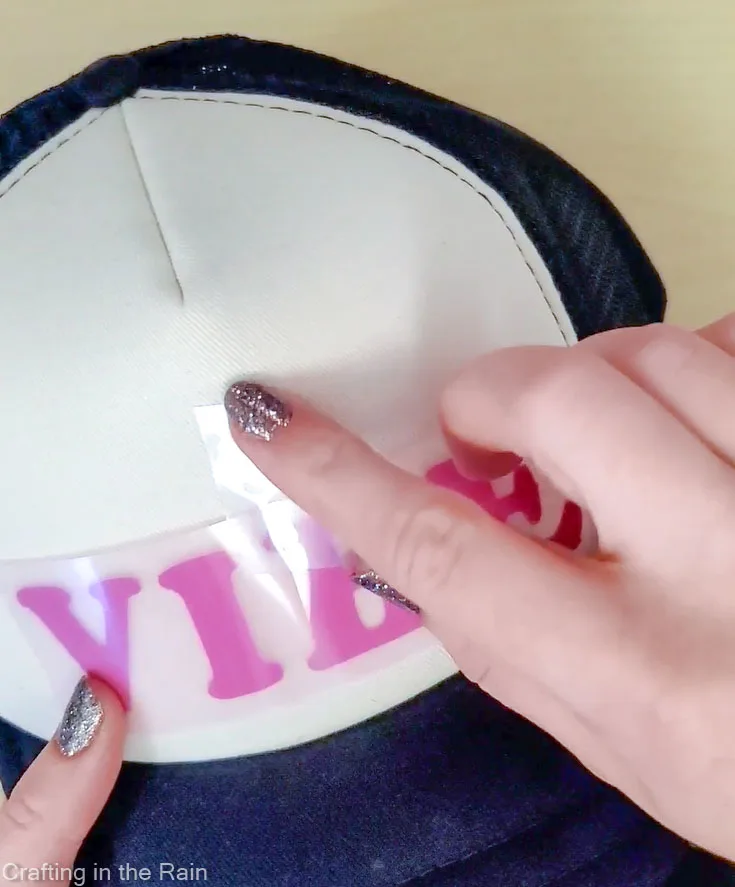 I also used heat-resistant tape for holding the regular HTV in place. Since it's on a curved surface, it's a good idea to make sure it doesn't shift while you're pressing it.
Press each layer according to its product specs and remove the carrier sheet. One thing I love about using TurboFlex on hats is that you don't have to press long and it's a warm peel.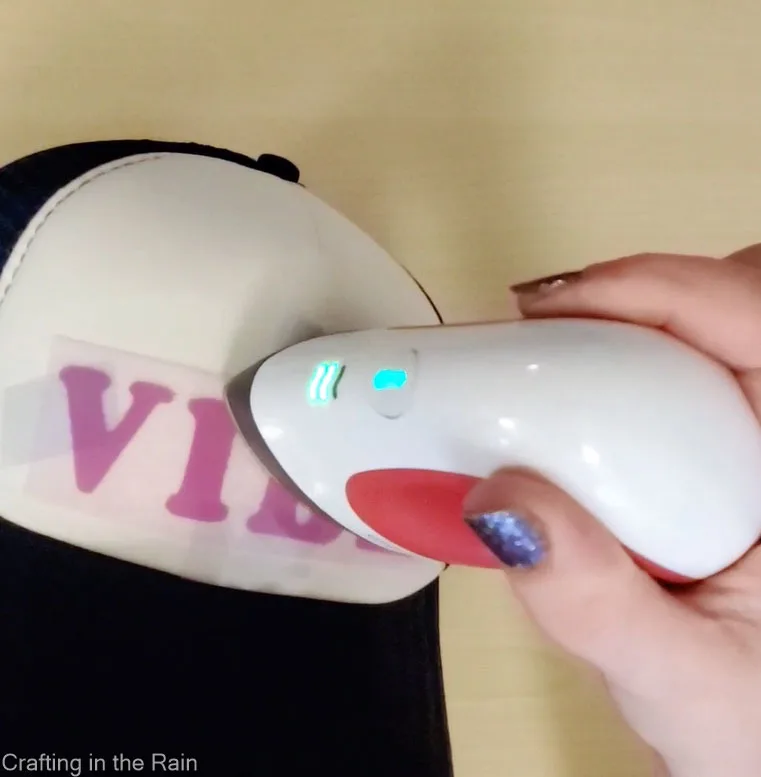 Using Cricut iron-on that needs to cool off more before peeling can wrinkle on a project like this. The carrier sheet wants to flatten out, pulling away from the hat surface, and can pull the iron-on with it.
Now you know how to make matching trucker hats for a bridal party, coordinated hats for a group costume, or a hat with someone's favorite phrase on it.
See this post for putting HTV on a baseball cap
Let me know if you have any questions, and have fun decorating trucker hats with HTV.