It's time to get ready for wrapping presents! I love adding my own crafty pieces to wrapping, and if you do too, you can use these Cricut print and cut Christmas tags.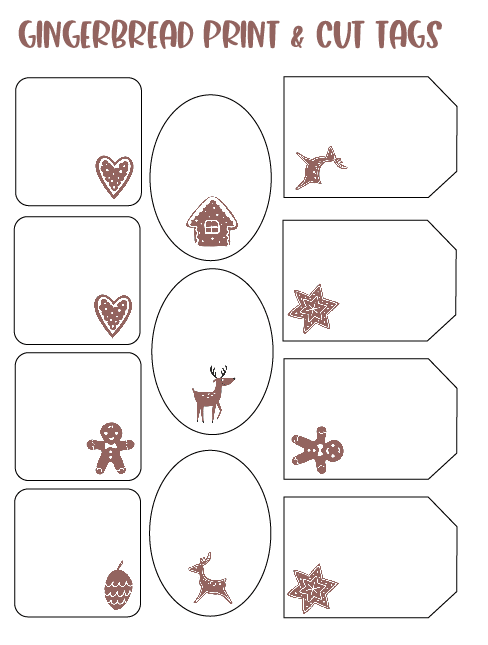 I designed 3 sets that can be used alone or together. Each has 11 tags in different shapes and featuring different Christmas designs. One sheet has gingerbread art, one sheet has red art and one has blue.
Use this form to download the gift tag bundle.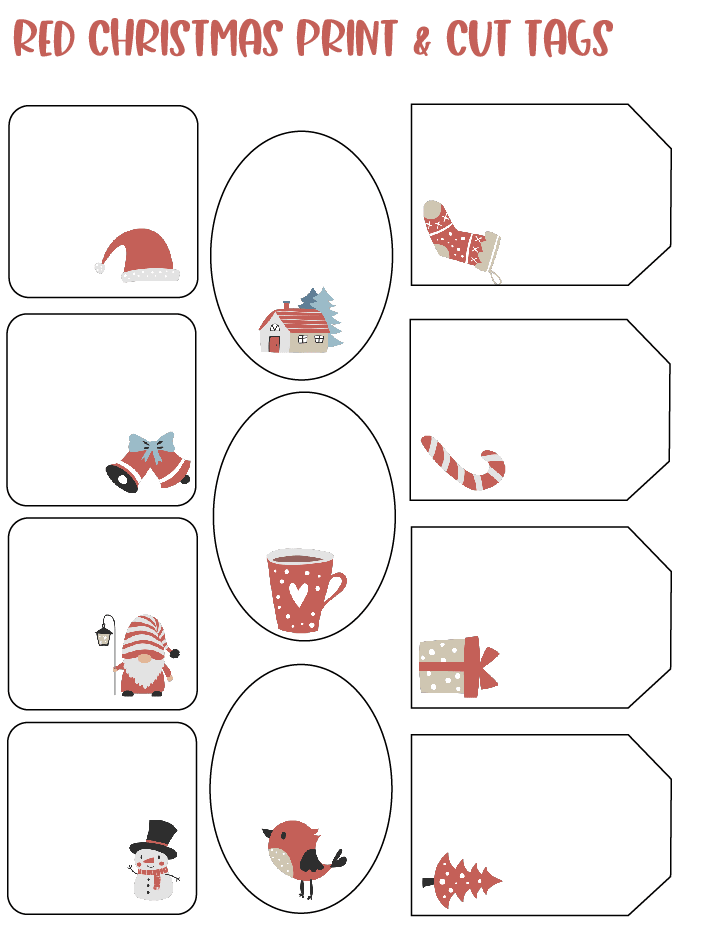 You'll get the gingerbread tags, blue tags and red tags in two file formats. The PDFs can be printed then hand cut. The PDF pages have black outlines for easy cutting
The PNGs can be uploaded to Cricut or Silhouette for printing then having the machine cut it. The tags are just white, so if you want to see them show up well in Design Space you can change the canvas color.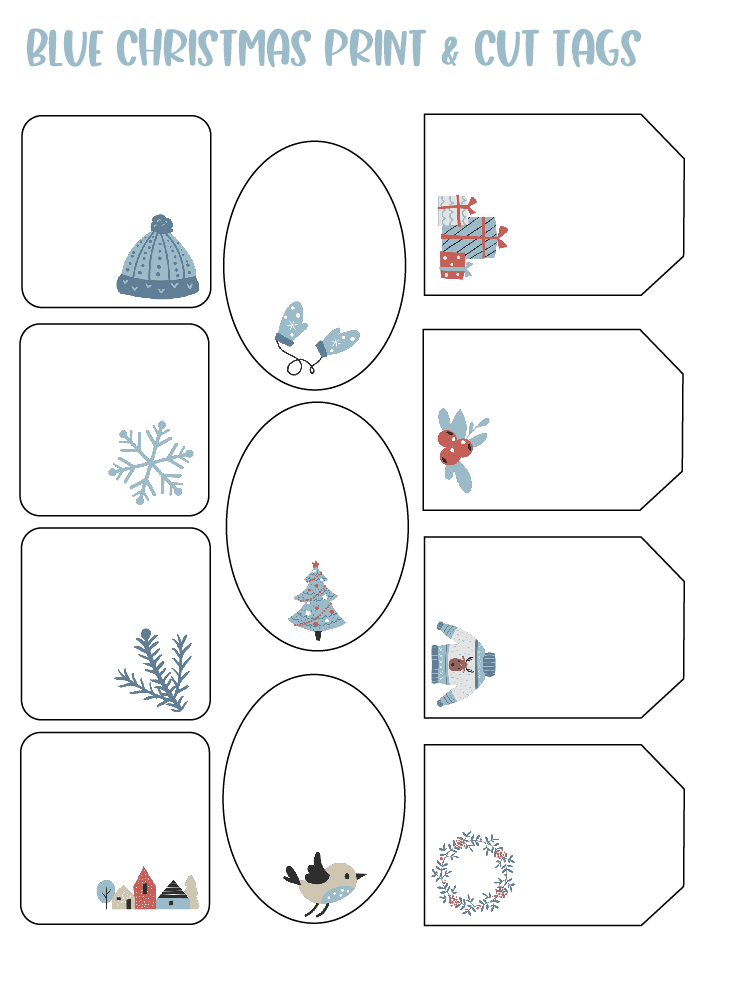 But don't worry, it will all work fine when it prints and then cuts.
You've also got options on what you print these free Christmas tags on. If you print on cardstock, you can punch a hole in the top to loop string or ribbon through.
You can print on sticker paper / printable vinyl and create Christmas gift tag stickers that would be super easy to put on wrapped presents.
Here's a good review on how to make Cricut stickers
If you like this idea of printable tag, but want to use different clip art, be sure to check out deals at Creative Fabrica and Design Bundles to see if there are designs you like. And you can spend some time creating tags like this.
Have fun making Cricut print and cut Christmas tags. Send me a picture if you use them – I love seeing them in real use!