I'm kind of in love with these cute little felt spiders I made last week. The only time you'll hear me say "love" and "spiders" in the same sentence. They even have sparkly eyes! (some links are affiliate)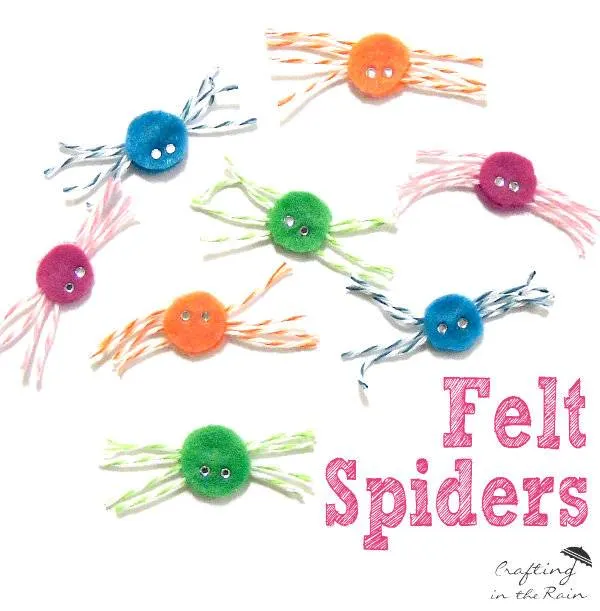 I these felt spiders specifically for a game that I'm sharing on Brassy Apple.
(Here's the link)

Supplies:
Colored felt
Colored twine (or yarn or other string)
Hot glue
Rhinestones or googly eyes (optional)
For each felt spider, cut 2 circles of felt about 3/4 inch in diameter and 4 pieces of twine about 2 inches long.
You can cut these by hand, or with a Cricut Maker using the rotary blade.
Here's a great post about cutting felt with the Maker.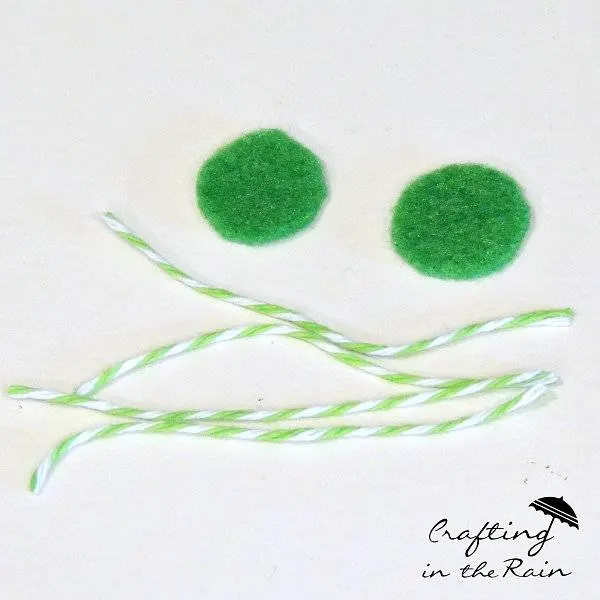 Lay the strings across the center of one felt circle, put a bit of hot glue on the other circle and sandwich them together.
I was looking for some tiny googly eyes I had, but found this sample bag of heat-set rhinestones in one of my drawers instead!
I attached them to the spiders and I love the bit o' bling. They're just as cute without them though.
You could press these down with the Cricut EasyPress Mini, or even this smaller mini iron.
Continue the same process for each felt spider. You can see that it doesn't take very long to make several of them – and you can match any color scheme.
Turn these into a kids' craft by using fabric glue instead of hot glue. Then the kids could help lay out the strings, layer the felt pieces and glue them together.
They can even use fabric glue for googly eyes! And depending on their age and skill level with scissors, they can cut the felt and the string.
I can even image these hanging on strings to make a Halloween mobile. Good luck with your cute felt spiders!