It seems to me that claiming the best banana bread recipe is like saying you have the best cookie recipe. It just depends on what you like! But this is my favorite banana bread recipe, and I've tried several.
It's changed up from an old church cookbook, and what I like best about it is that it doesn't come out "mushy." That's the best way I can describe it.
I like the bread to be substantial, and if you put in too many bananas, or sour cream, the end result just seems undone to me.
So if you like those versions of banana bread, fabulous.
If you want a slice that's a bit denser that can support some butter smeared on there, or handle going through the toaster (which is also really good if you've never tried it!) then maybe this is the recipe for you.
Yield: 1 loaf
Banana Bread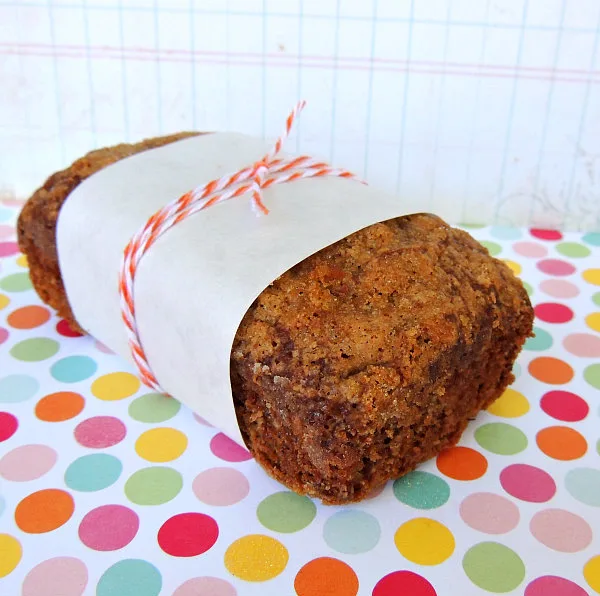 I love this banana bread because it doesn't get mushy.
Total Time
1 hour
10 minutes
Ingredients
2 bananas, mashed well
1 cup sugar
1 egg
4 Tbs melted butter
1 tsp vanilla
1 1/2 cups flour
1 tsp baking soda
3/4 tsp salt
1-2 Tbs Brown sugar
Instructions
Preheat oven to 325 F
Grease loaf pan
Mash bananas in a pie plate with a potato masher or fork
Combine flour, baking soda, and salt
Mix bananas, sugar, egg, butter, and vanilla
Add dry ingredients and stir
Pour into greased pan and sprinkle with brown sugar
Bake for 1 hour
Notes
Recipe can also be baked in 6 mini loaves. Top with 1 tsp brown sugar each and bake for 30 minutes
Nutrition Information:
Serving Size:
2 slices
Amount Per Serving:
Calories:

180
Total Fat:

4.4g
Saturated Fat:

2.6g
Cholesterol:

24mg
Sodium:

284mg
Carbohydrates:

34g
Fiber:

1g
Sugar:

40g
Protein:

2.3g
So tell me, how do you like your banana bread?