Thinking about adding Cricut Joy to your craft tools? I have answers to some common Cricut Joy FAQs to help you decide if this machine is right for you!
This is a sponsored post written by me on behalf of Cricut. All opinions are 100% mine.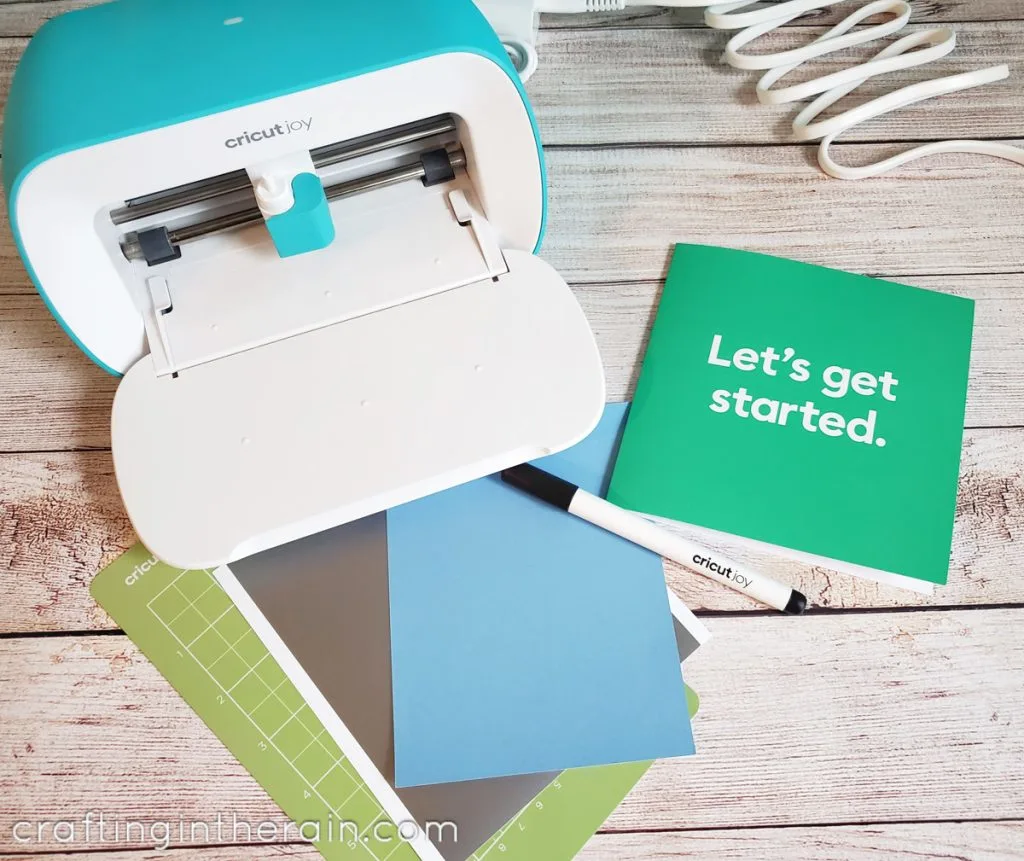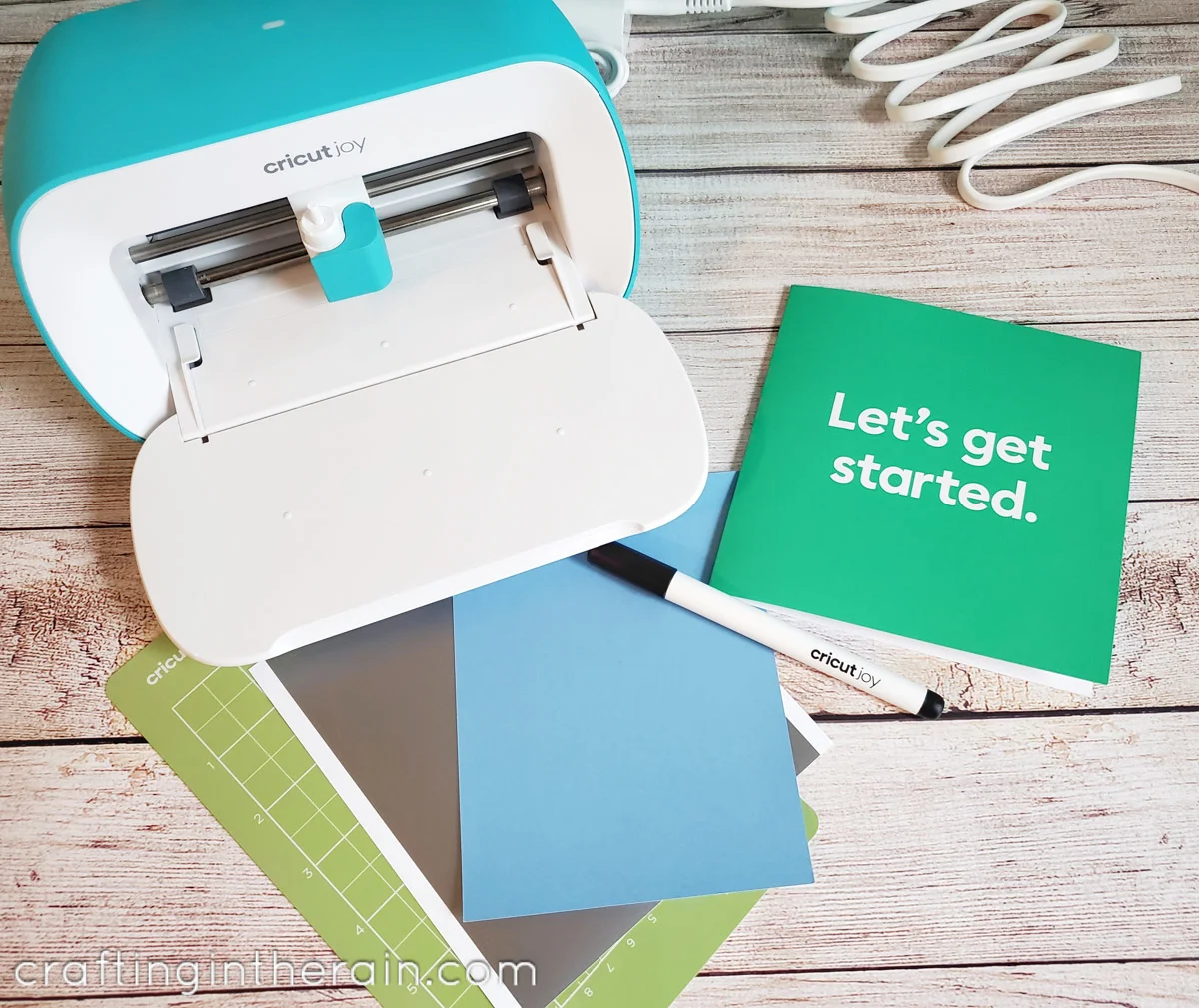 Is it easy to use Cricut Joy?
Yes! Cricut Joy is easy to use with a computer or mobile device like a phone or iPad.
There is no power button – it powers on when you plug it in (To turn off the Cricut Joy, simply unplug from the power source)
There is no materials dial – all materials are selected within Design Space
There is no load or cut button – all actions are clickable inside Design Space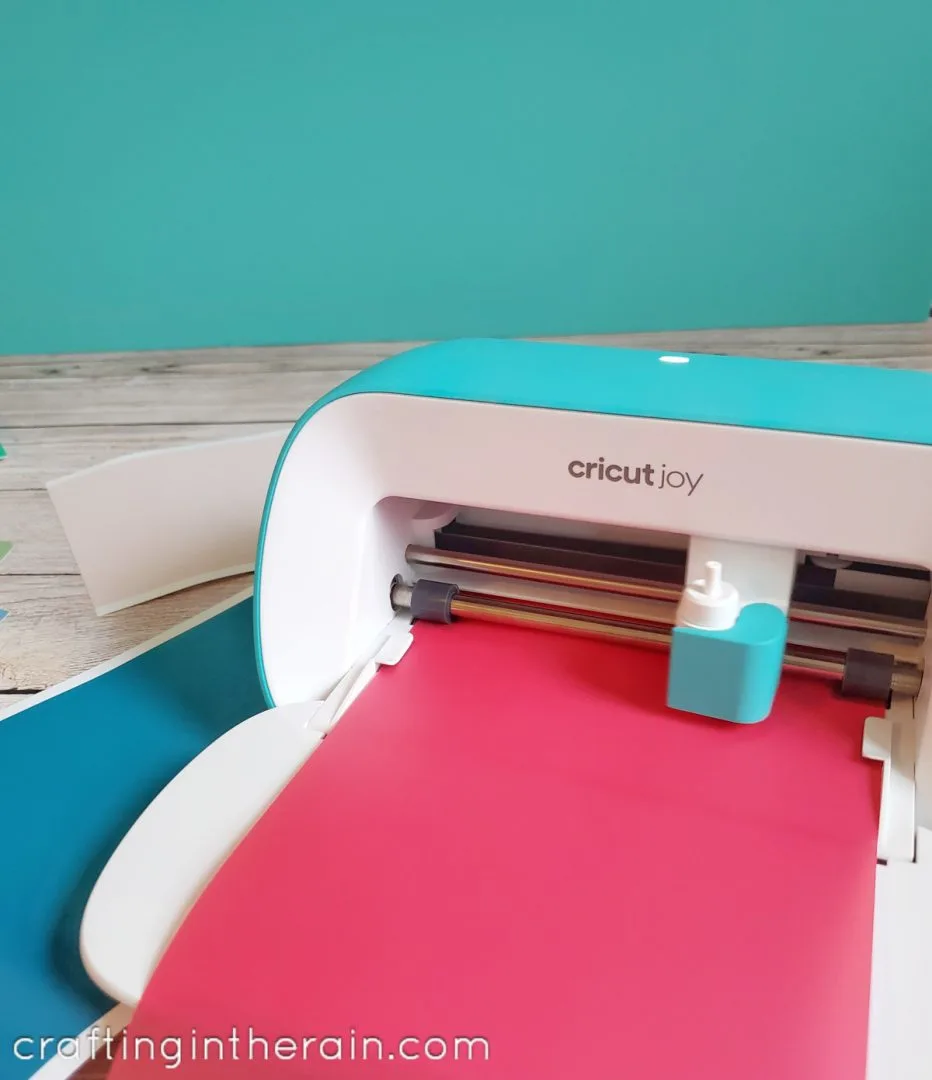 How to select Cricut Joy
Make sure you have Cricut Joy selected as your machine. Find this in the upper right on a computer. Or tap your profile pic in the mobile app.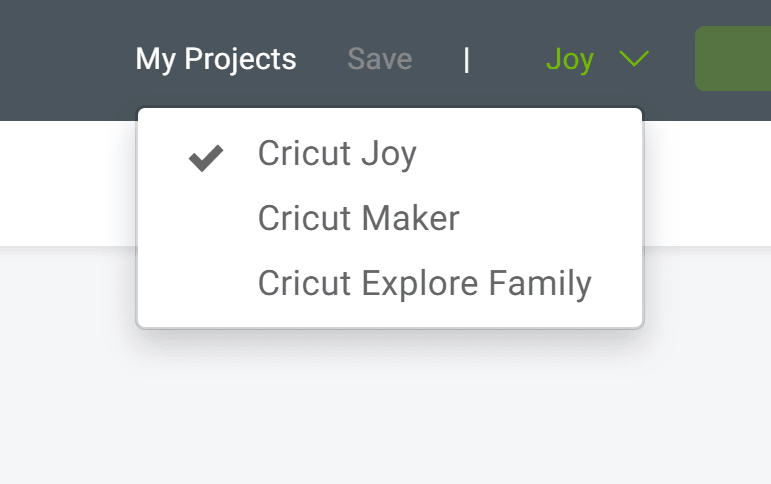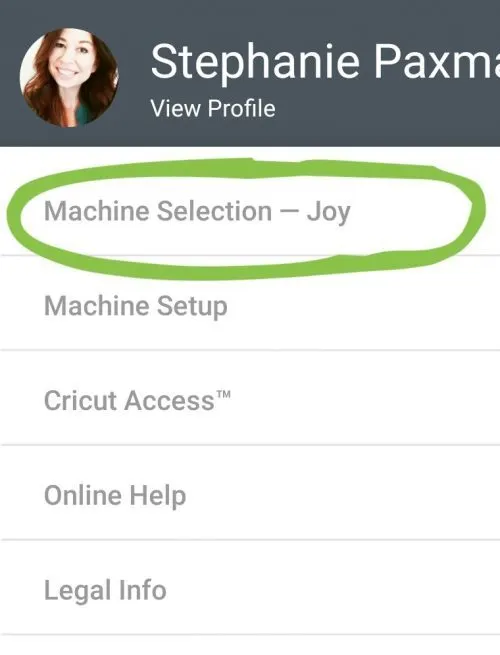 This menu then opens up and you can see which machine is selected. If you need to change it, tap Machine Selection and choose the machine.
Is Cricut Joy Bluetooth?
Just like a Maker or Air 2, Cricut Joy is Bluetooth enabled. In fact, there is no USB cable for the Joy – it's Bluetooth only.
The first time you use the Joy you'll need to connect it to your computer or device. The Cricut Bluetooth password is 0000. If you need more help connecting the Joy with Bluetooth, you can read the Cricut help article.
What add ons do I need for Cricut Joy?
The Cricut Joy will come with a 6-inch green mat and a black pen. The blade and housing are already installed.
Products made especially for Cricut Joy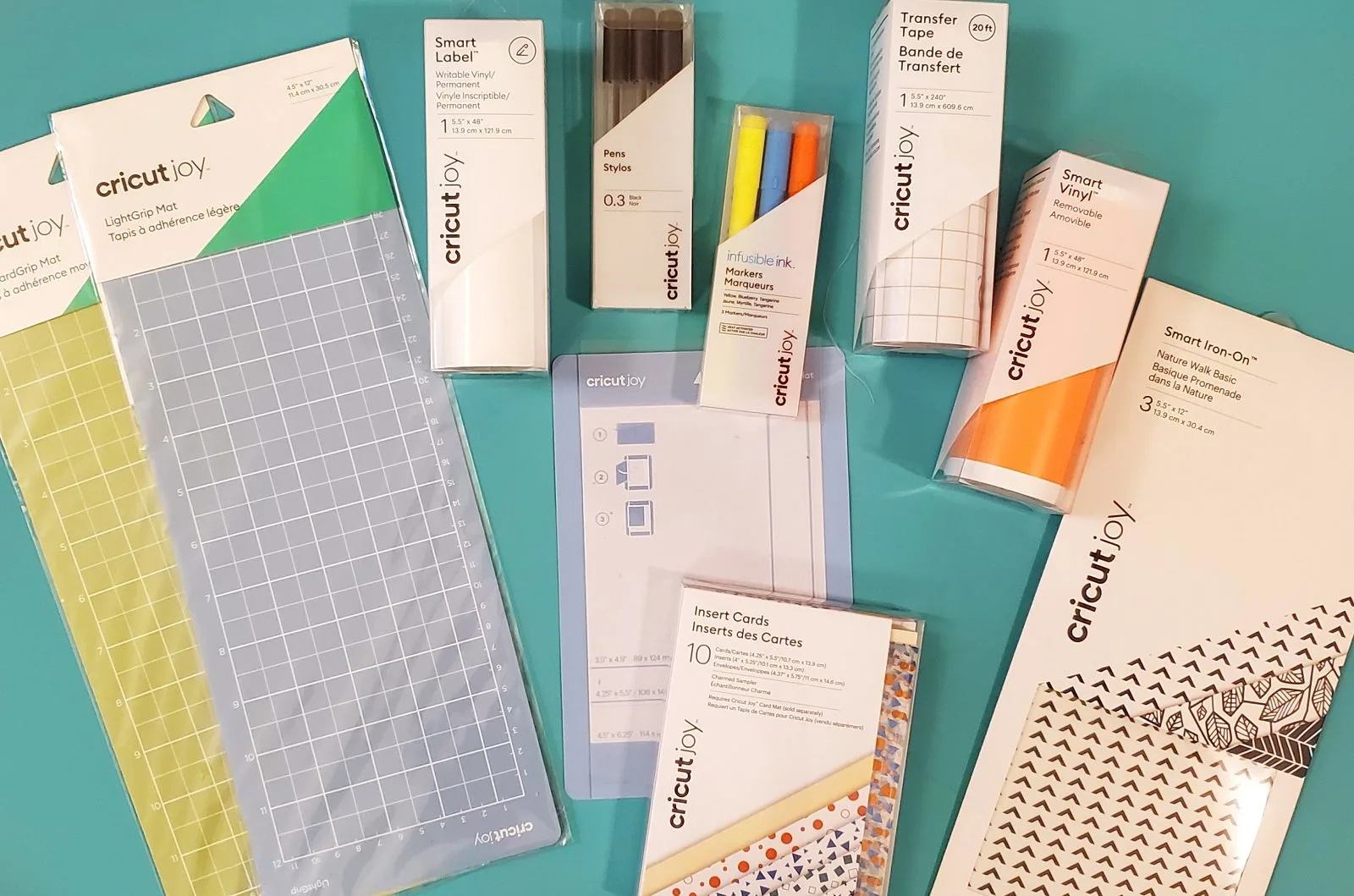 With the new and improved technology of Cricut Joy, there are new advanced products to use with it.
Cricut Joy Pens
The pens and markers are smaller to fit in the compact machine, and they drop in and are ready to use without clamps or clicking into place.
Cricut Joy Smart Materials
Smart Materials are kept in place for straight cutting in long lengths and without a mat thanks to the sensors in the Cricut Joy.
Cost of Cricut Joy Materials
This list includes the current prices of Cricut Joy accessories as the time of publishing this post. Often these materials will actually be on sale at the Cricut website, or you can also save 10% if you have a Cricut Access membership.
Pens and Markers – $8.99 for 3 packs of black, colors, gel pens or metallic markers or $8.99 for 3 packs of pens or markers
Infusible Ink $7.99 for transfer sheets
Joy mats $8.99 – $9.99 for StandardGrip or LightGrip, 6 or 12 inches long
Label material $7.99 for writable paper and writable vinyl
Smart vinyl Adhesive $5.99 – $10.99 for removeable, permanent, holographic, and samplers
Smart vinyl Iron-on $7.99 – $10.99 for regular, glitter, holographic or patterned
Card mat $5.99 Double-layered mat to tuck in a folded card and just cut the card front
Card kit $6.99 Available in multiple colors. 12 Cards with 12 Inserts, plus 12 Envelopes.
Can I use regular materials with Cricut Joy?
Yes! Any vinyl or iron-on that you would use in the Maker or Explore can be used in the Joy – it just has to be cut down to 4.5 inches wide and put on one of the Joy mats. See more about what materials can Cricut Joy cut.
What makes Joy different from other machines?
Smaller- great for small and quick projects
Lightweight and portable – move it around the house or around town for craft nights or vacations
Cut long designs – up to 20 feet (4 feet of one specific design, repeatable up to 5 times)
Ability to cut without a mat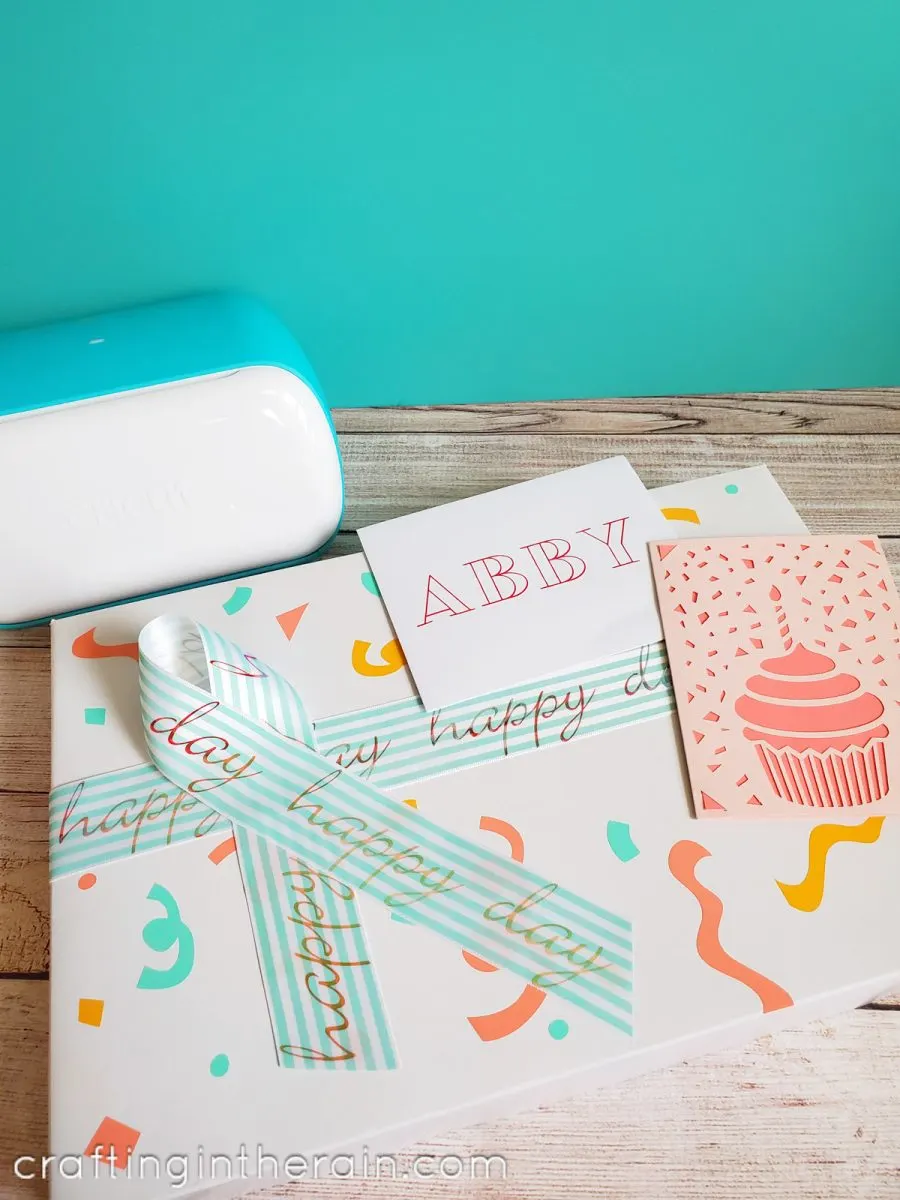 Depending on the types of projects you like to do, it can be a great stand-alone machine, or add it to the other Cricut you have! Still have questions about Cricut Joy? Be sure to ask me! And check out the different ways I incorporated it for making birthday gift wrapping.
If you have any questions about what the Cricut Joy can do or what I have made with it, please let me know!