I love finding free printable calendars! It's nearly time to print 2019 calendars, and here's a whole selection to choose from. Some calendars will work great as wall art. Some calendars have lines that would be great for goals or meal planning. And some printable calendars have more room for keeping your schedule. However you decide to use your printable calendars, I hope you'll find these useful! Click the caption below each photo to visit the post where you can download the 2019 free printable calendars.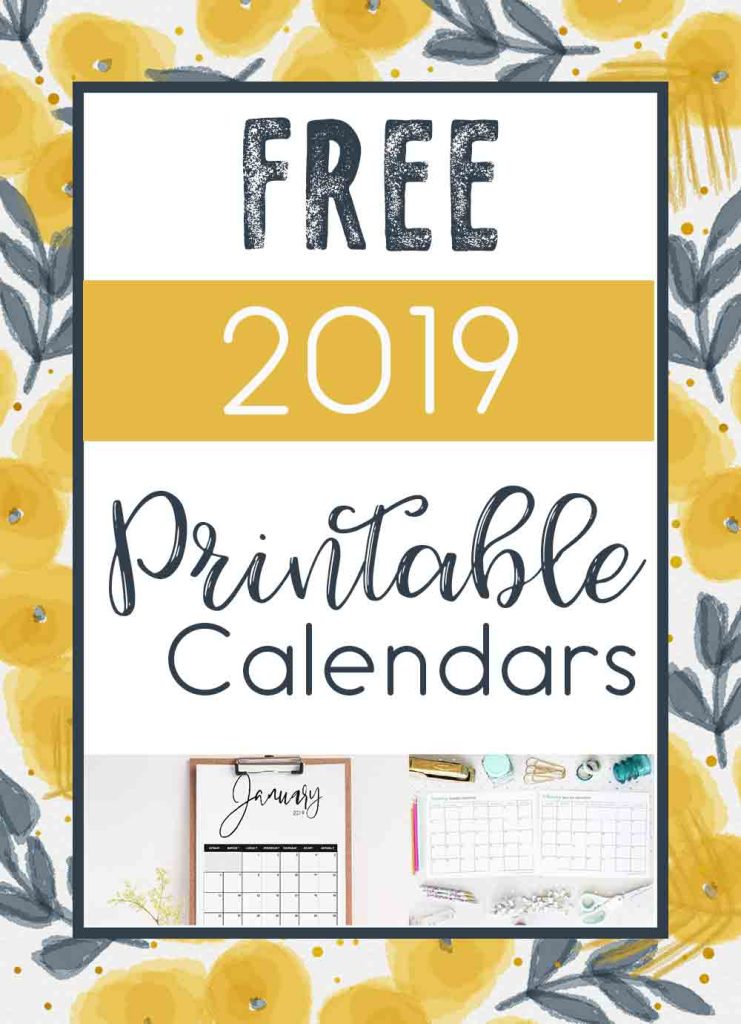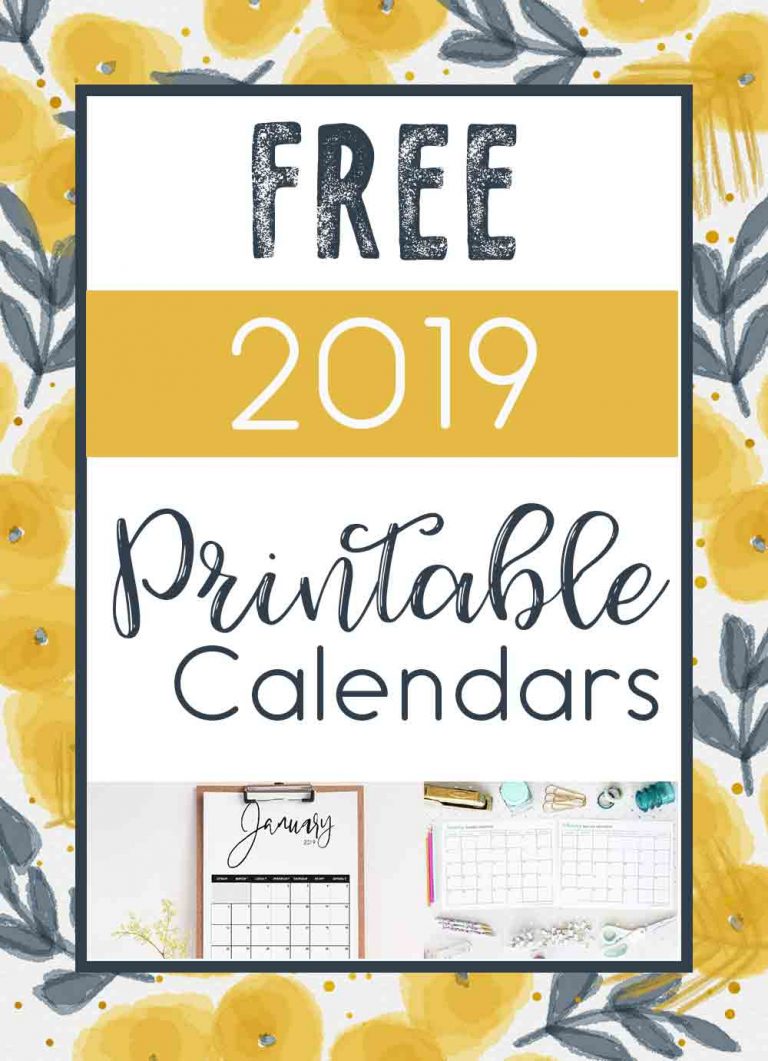 First up, we have the calendar that I made this year! It's a simple block style calendar to help you stay organized each month.
Have you found this post because you designed your own free printable calendar? Leave me a link in the comments and I can add your calendar to the list as well. Happy new year!