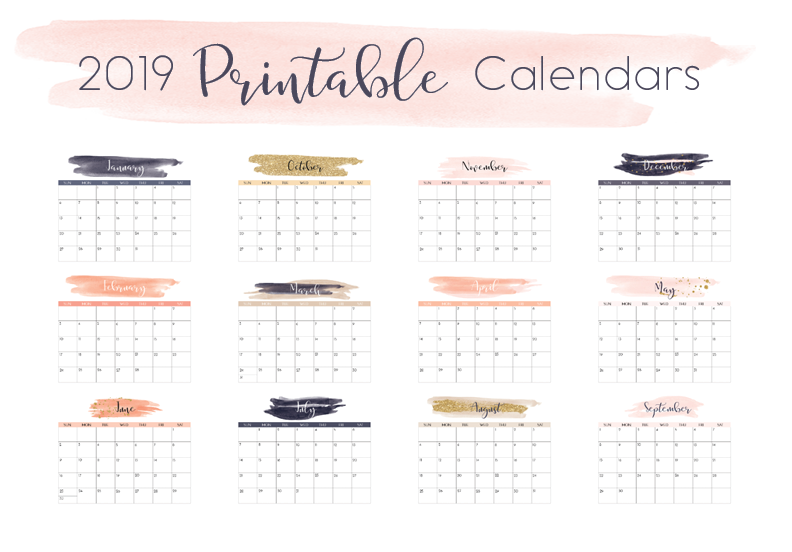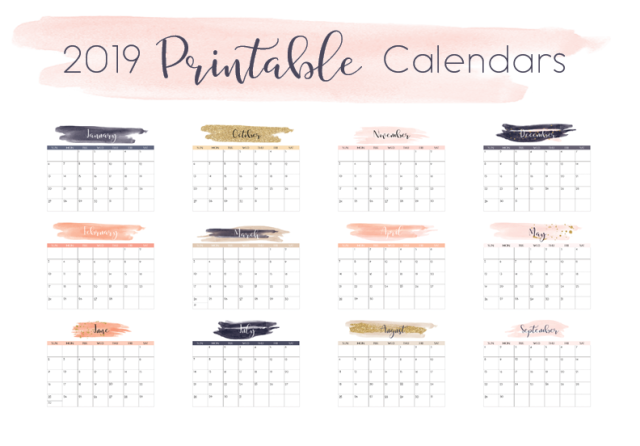 I always have the best intentions of making a new pretty printable calendar before the start of a new year. And this year I finally did it! You can download the PDF for the whole Navy and Blush 2019 Printable Calendar below. Then print it as 8.5 x 11 sheets from your home printer.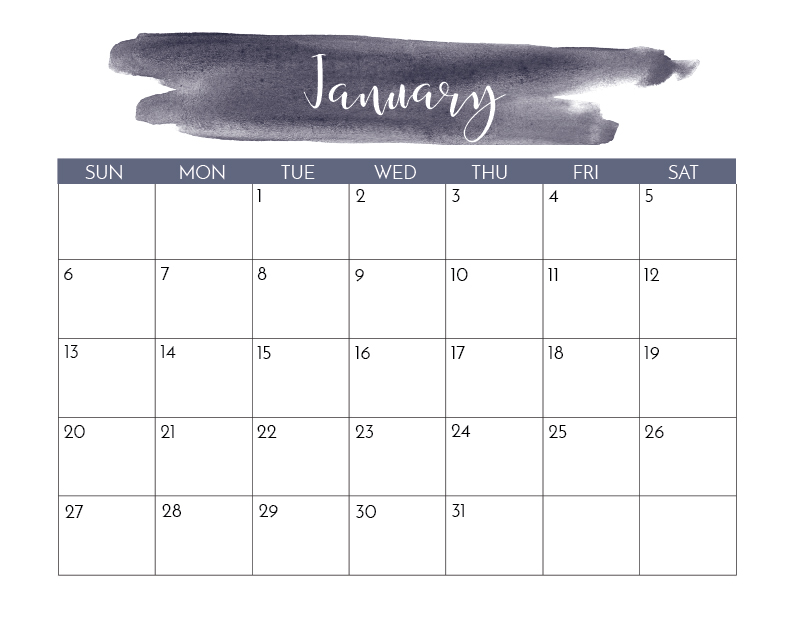 These blue and pink watercolor swashes were so pretty, so I knew I wanted to create a whole calendar theme around them. The calendars can be used for menu planning, remembering birthdays, tracking goals, or whatever else you like.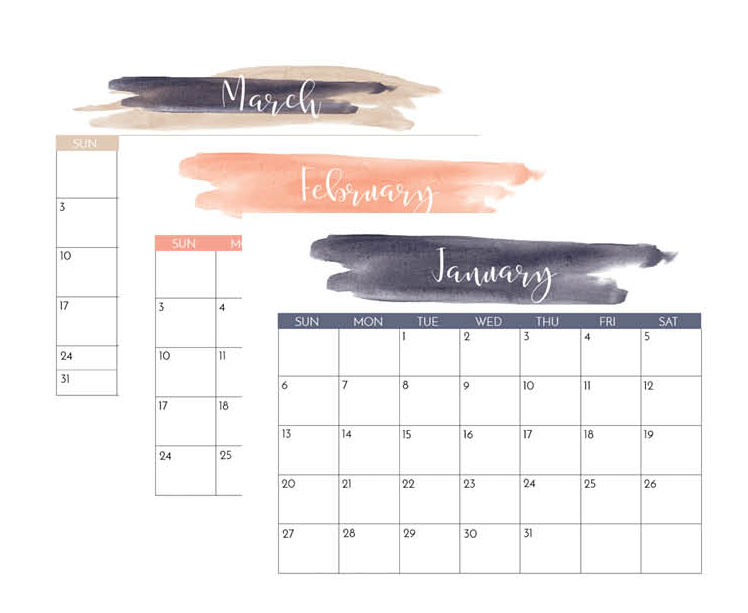 Some Office Depot locations will still print these out as blueprints – other locations have stopped. So you can try it if you want a large wall calendar, but they might tell you no.
If the Navy and Blush 2019 Printable Calendar isn't quite your style, check this post to see other options for free 2019 printable calendars,
2020 Calendar is now available too!