This shop has been compensated by Schwarzkopf. #CollectiveBias #KeratinKBondPlex #KeratinColorAtWalmart
I love coloring my hair at home. It gives me the chance to cover up gray whenever I want, plus experiment with some fun colors. Which is just what I did with the Schwarzkopf® Keratin Color. Since my hair is so long, I want to be sure it looks great. The K-BOND PLEX™ repairs inner hair structure with its salon inspired anti-breakage technology. I get strong and healthy looking results with up to 80% less breakage.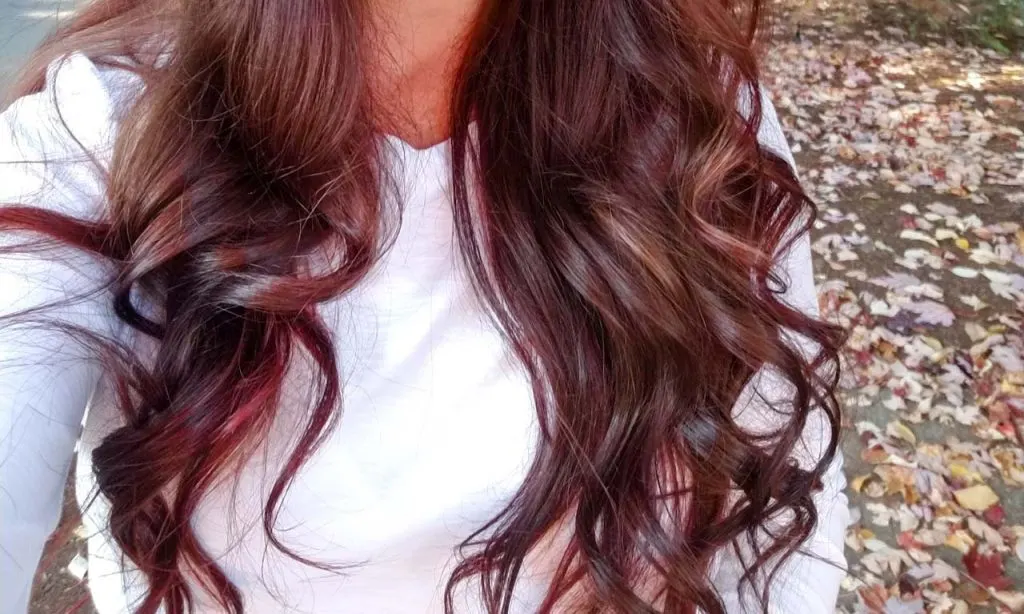 As I said, with my hair being so long, I always pick up two boxes. So I decided to get two colors this time, and I easily found both colors I wanted at Walmart. It's professional quality hair color at home that is easy to use and produces beautiful color results that last!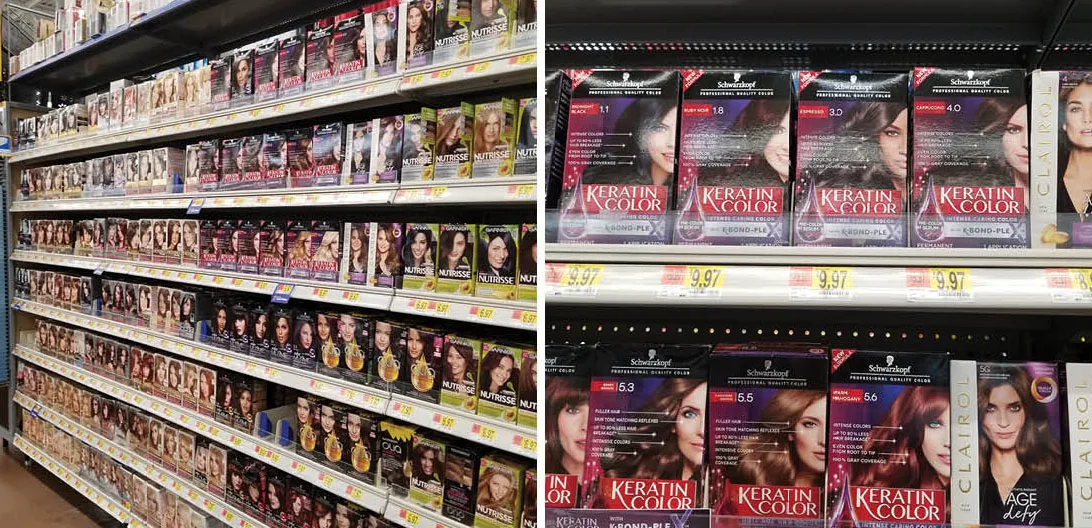 I chose Cappuccino (brown) and Ruby Noir (red).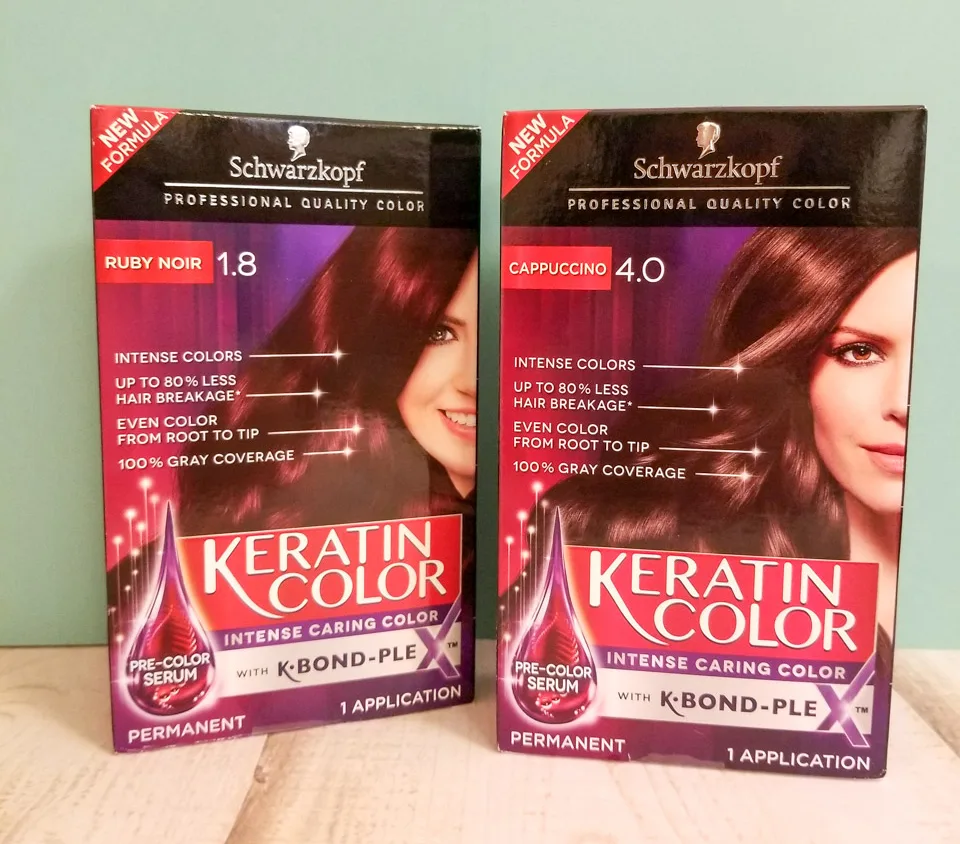 Here's how my hair was looking before. A little dull, and roots that were super obvious to me.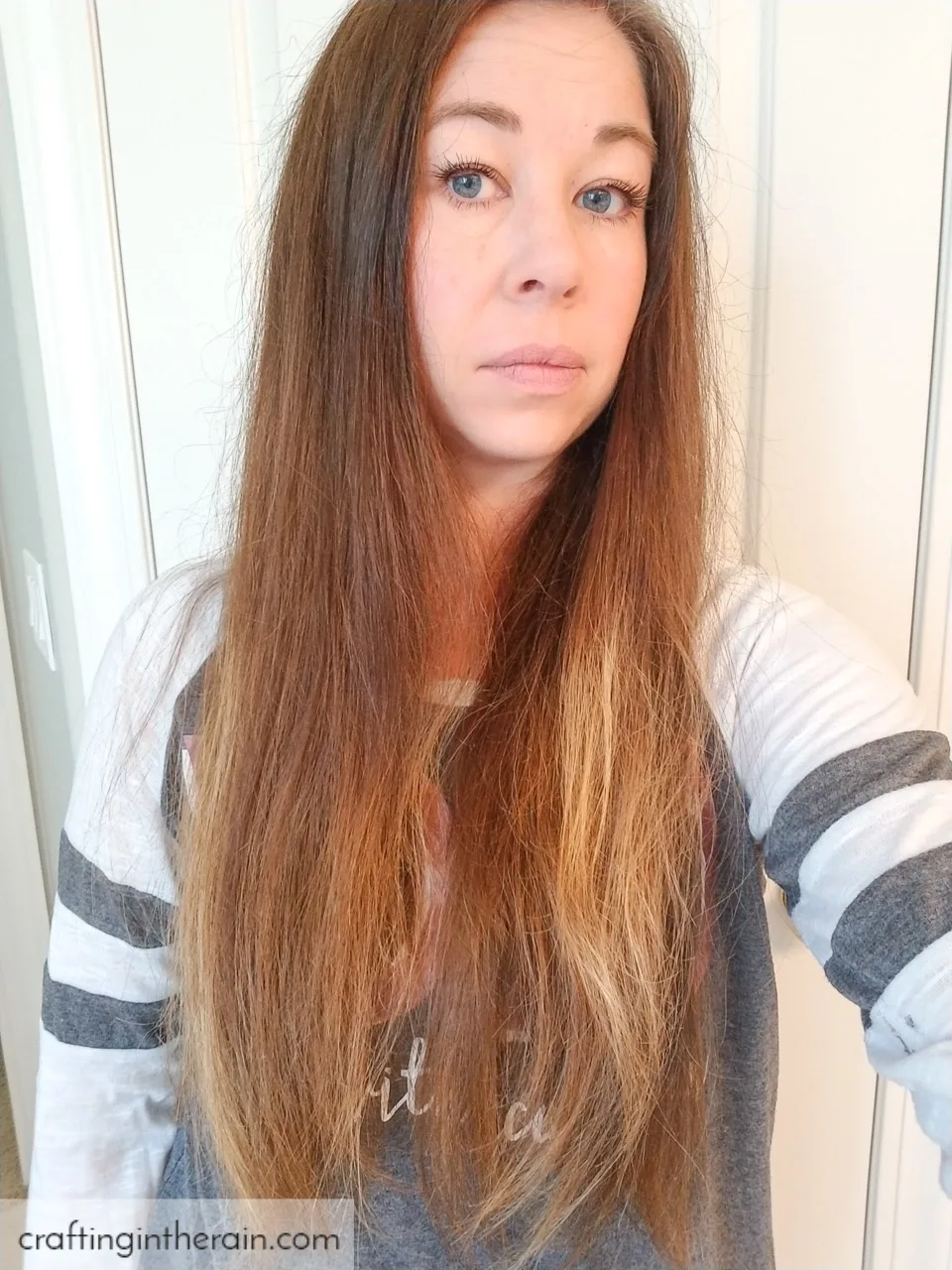 How to use Schwarzkopf Keratin Color
I mixed up both colors according to box instructions.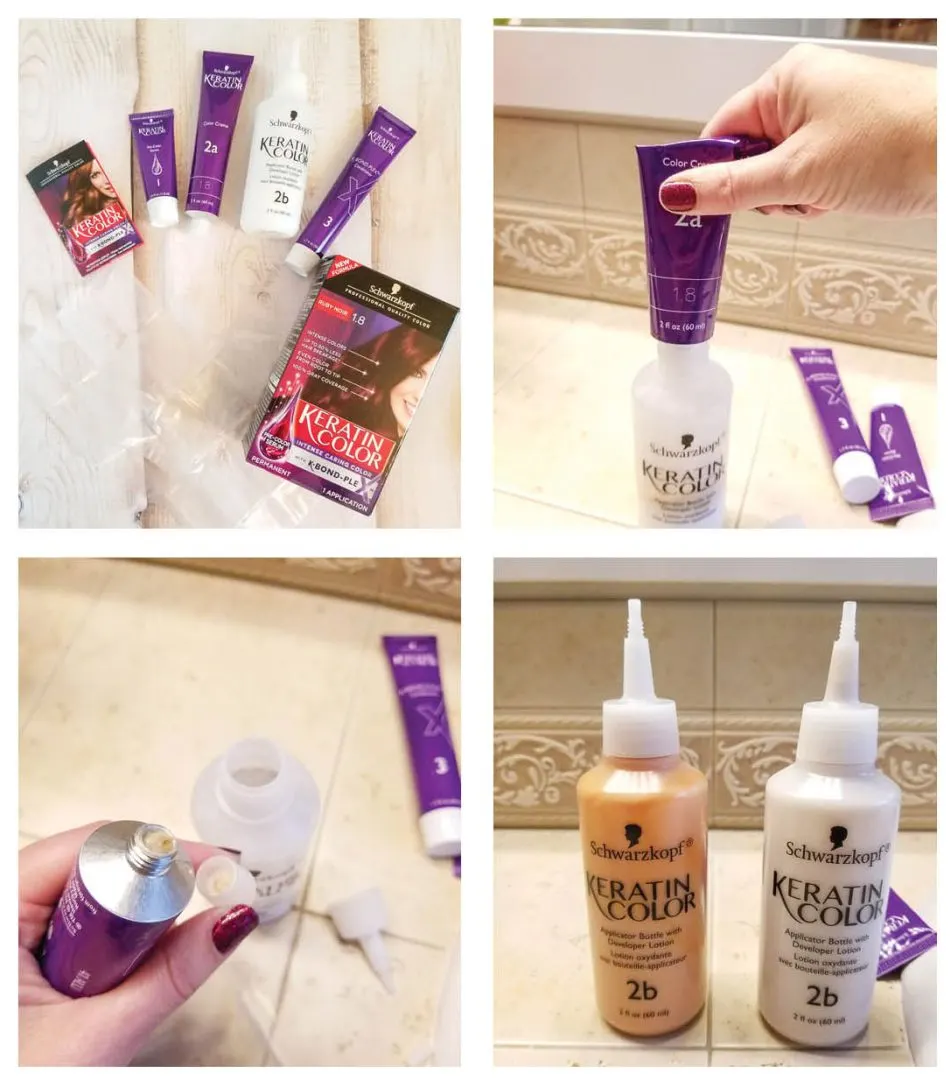 I applied the protective Pre-Color Serum to achieve a more even color result.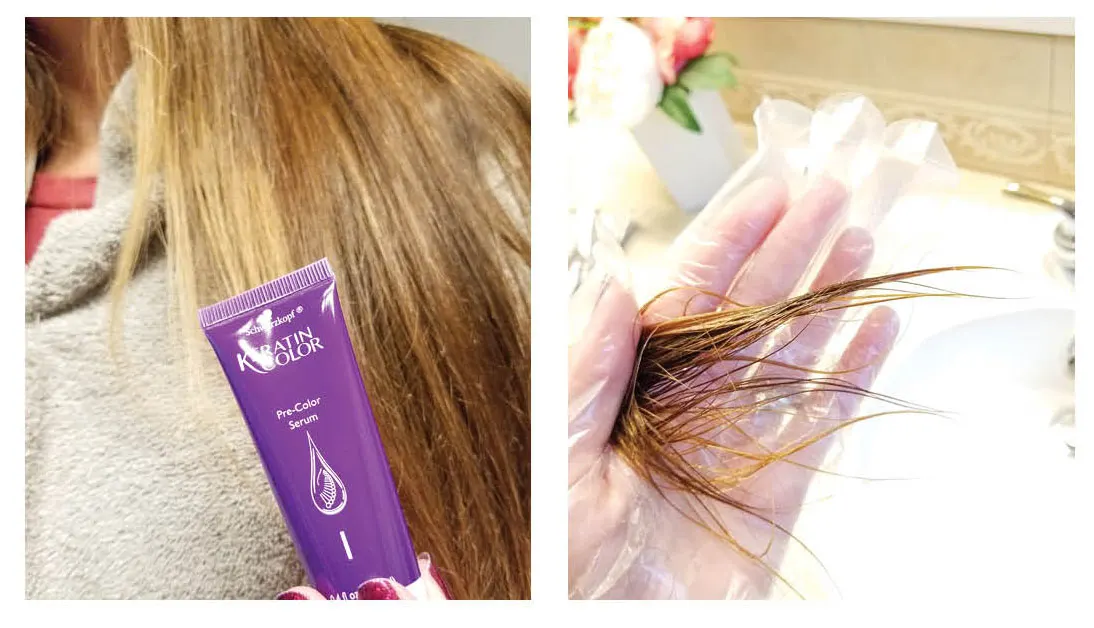 Then, I started with the brown on my roots.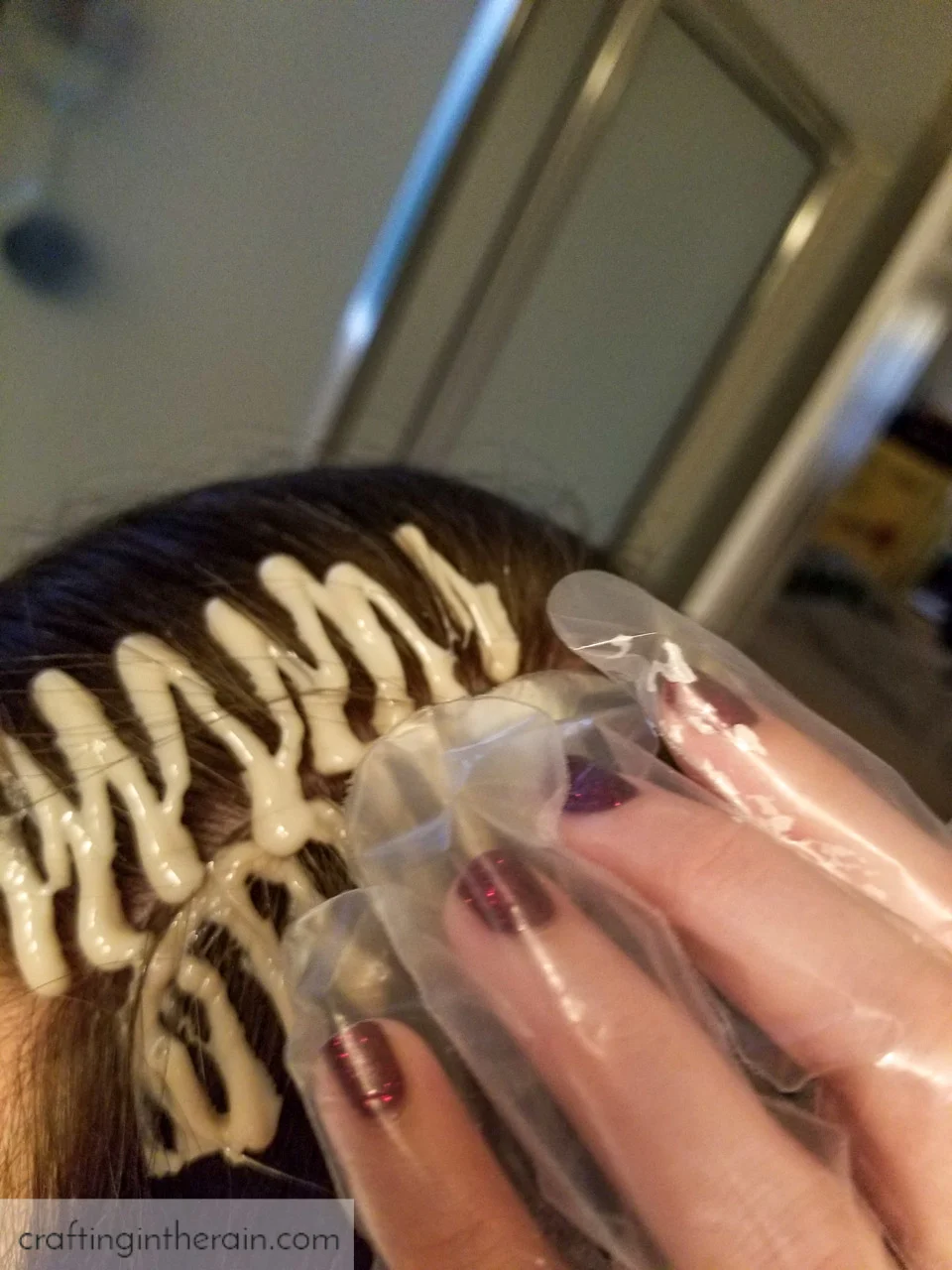 I then worked the brown color down more through my hair. I separated several sections and added the red. I used my gloved fingers to blend where the two colors met, and then the red through to the ends.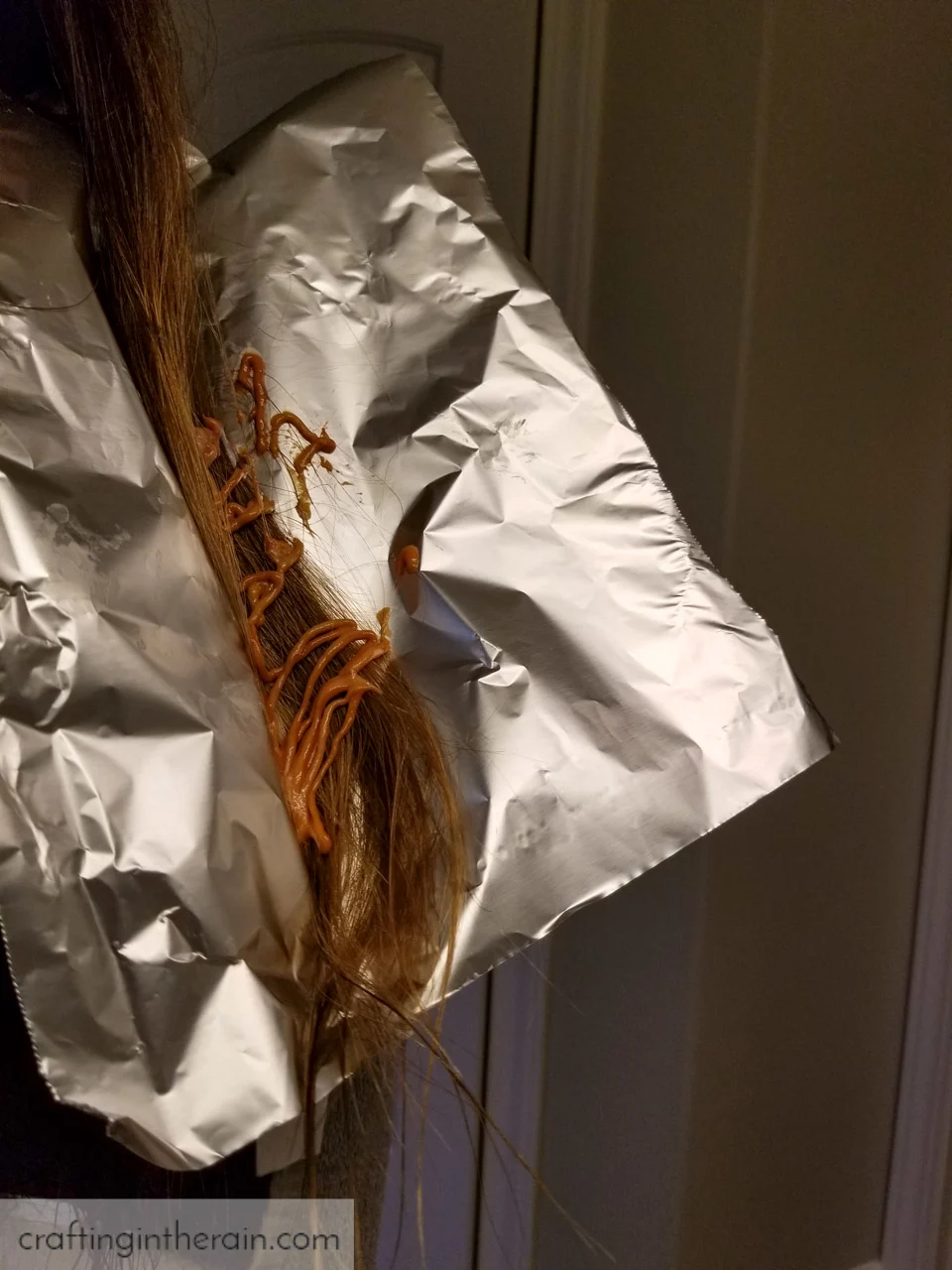 To help keep the colors separated, I wrapped the sections in foil. For some of the sections, I applied the brown all the way to the ends.
When I was finished, I let the color continue to process on my hair for 20 more minutes.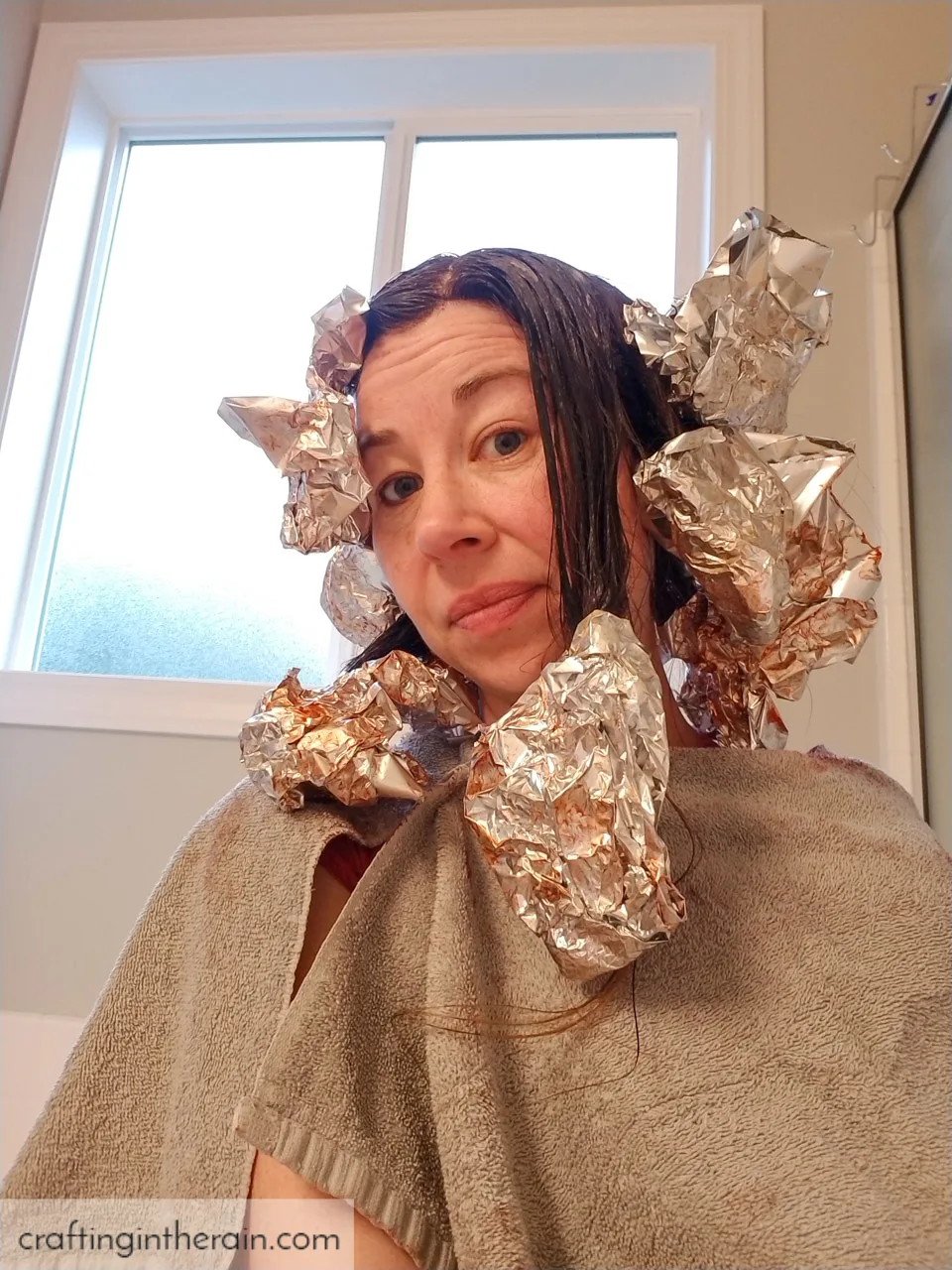 In the shower, I thoroughly rinsed my hair until the water ran clear. Before applying the conditioner, I towel dried my hair. Then I combed the conditioner through my damp hair with my fingers and let it sit for 2 minutes. With a final rinse, my color was complete with extra long lasting color intensity.
I dried and styled as normal, and here's the result!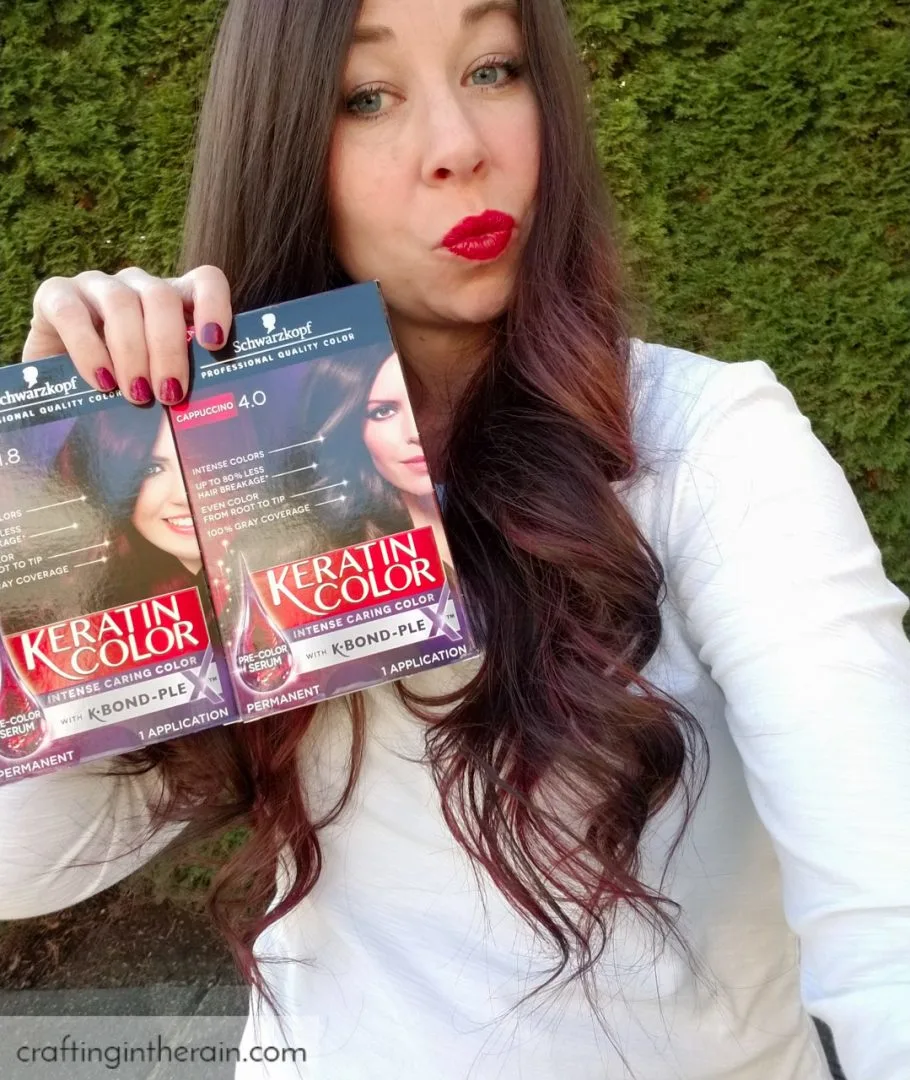 Pretty, right? And great for holiday pictures and parties. And look, 100% gray coverage! I even found some rare Northwest sun to show off the shine.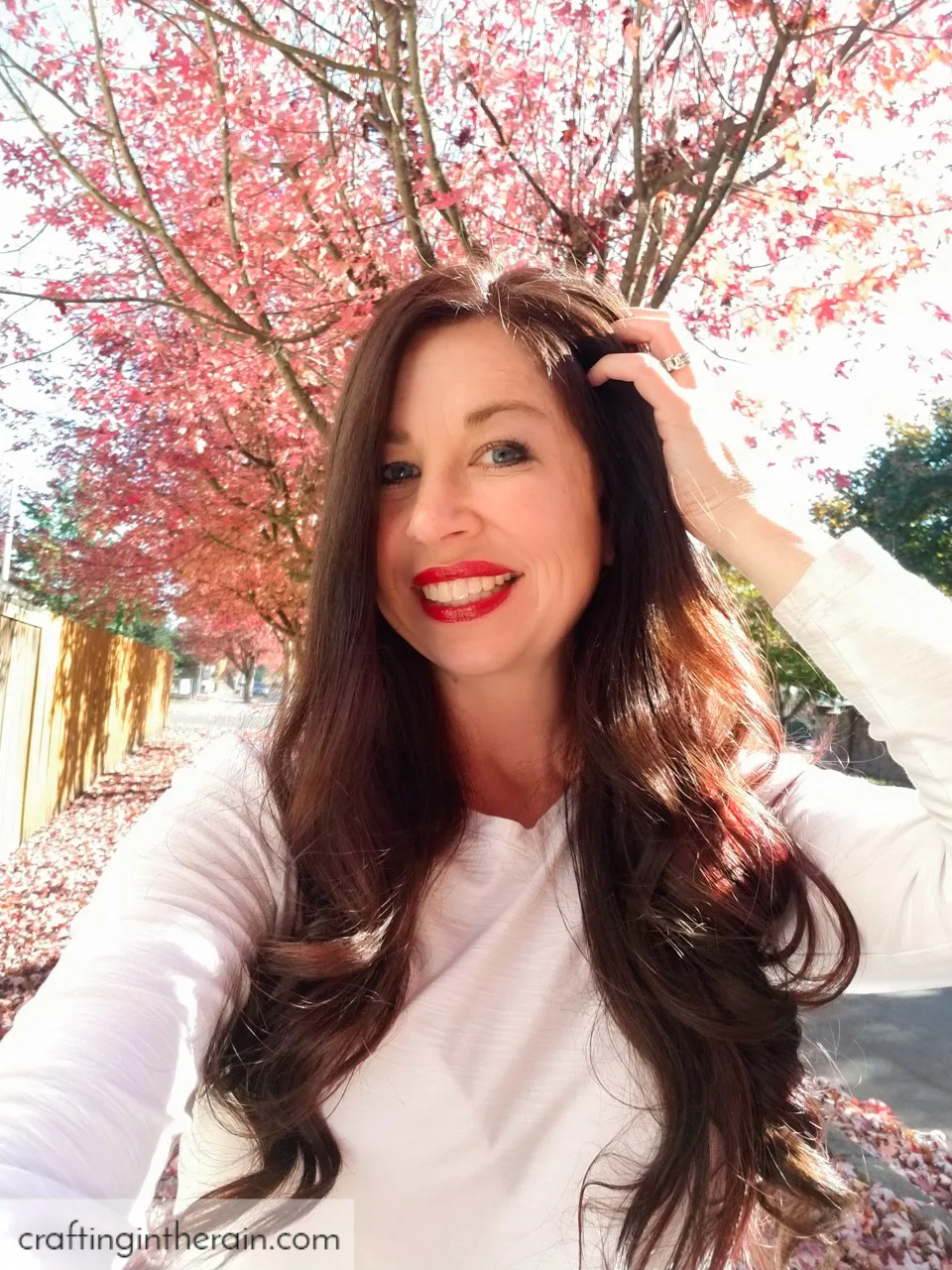 Here you can see how it was still looking 3 weeks later! Still shiny and feels great.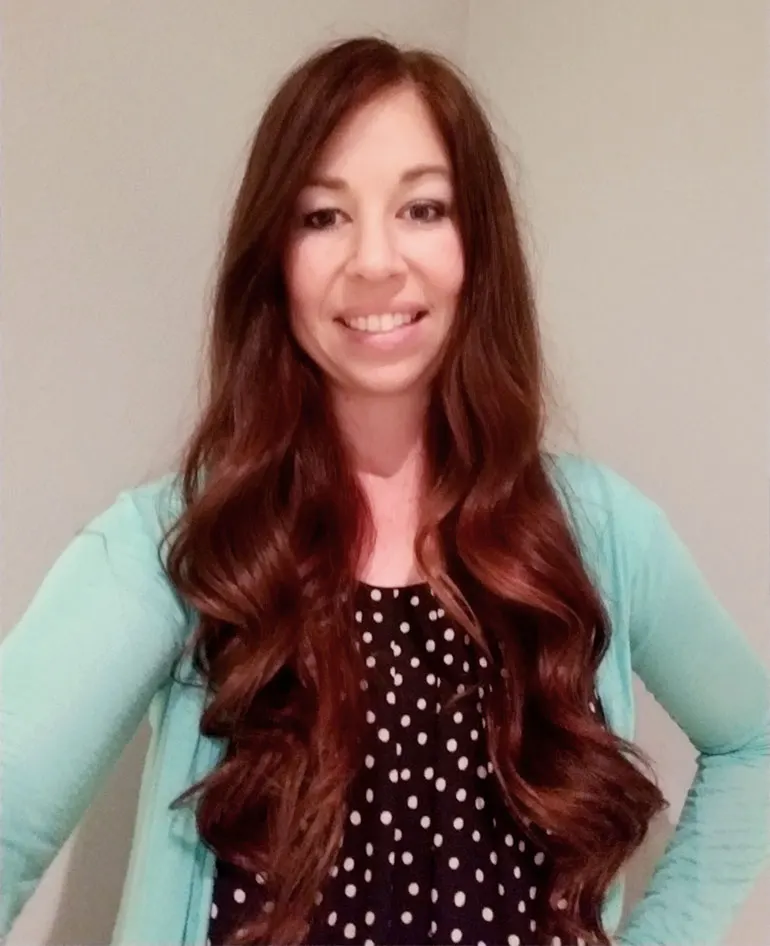 So if you're looking to update your color a bit before the end of the year, or just want to cover up those grays (I won't tell!) go try the intense color of K-BOND PLEX™ infused Schwarzkopf® Keratin Color in your favorite shade.