I'm kind of in love with these cute little spiders I made last week. (The only time you'll hear me say "love" and "spiders" in the same sentence) They even have sparkly eyes!



I made them specifically for a game that I'm sharing on Brassy Apple this Friday, so be sure to watch for that.
(Here's the link)
Supplies:
Colored felt
Colored twine (or yarn or other string)
Hot glue
Rhinestones or googly eyes (optional)


For each spider, cut 2 circles of felt about 3/4 inch in diameter and 4 pieces of twine about 2 inches long.



Lay the strings across the center of one felt circle, put a bit of hot glue on the other circle and sandwich them together.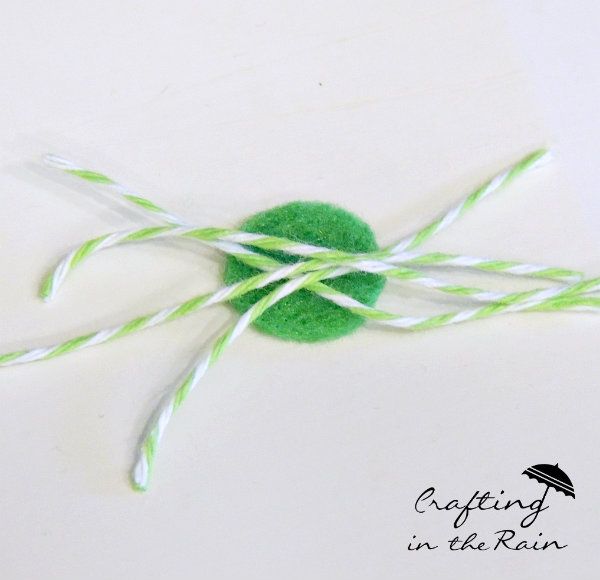 I was looking for some tiny googly eyes I had, but found this sample bag of heat set rhinestones instead! I attached them to the spiders and I love the bit o' bling. They're just as cute without them though.




Like I said, I made these for a game that you'll see later–but what would you use these little guys for?