Cricut Mug Press
Did you see the announcement today? The new Cricut Mug Press is the most recent addition to the EasyPress line up. If you have ever wanted to decorate mugs that are truly permanent, this is the tool for you.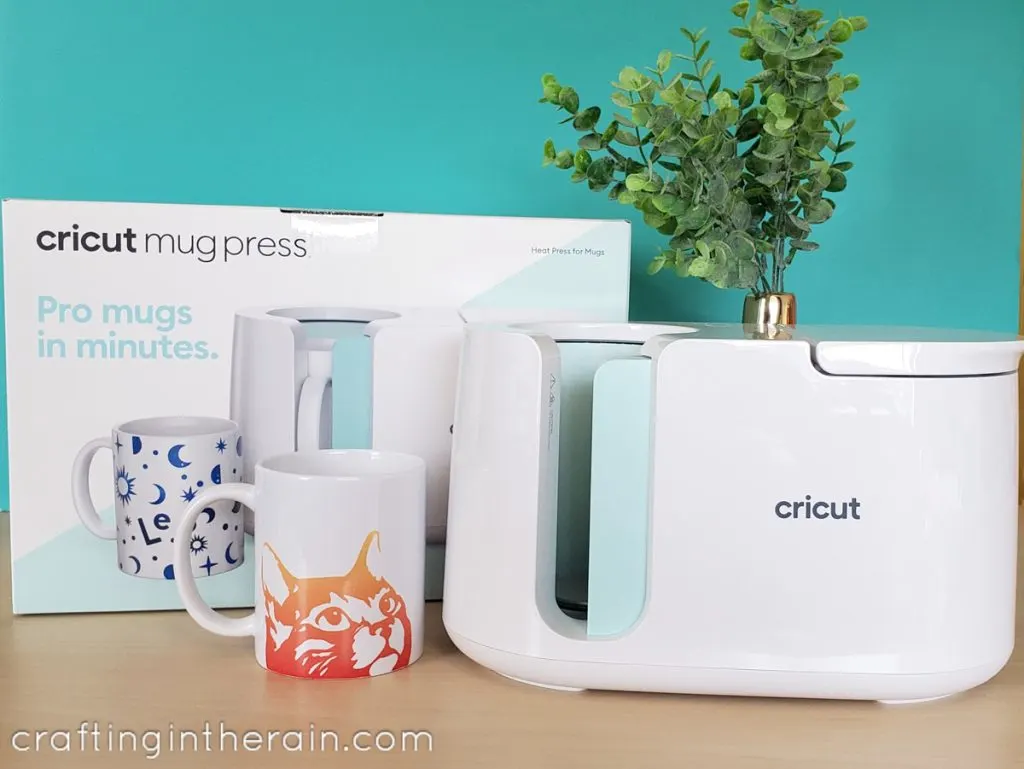 How is the Cricut Mug Press Different?
Besides just looking sleek instead of industrial and bulky on your craft table, the Cricut Mug Press has several functional and safety features that make it a must-have for Infusible Ink or sublimation mugs.
Mug Press Safety Features
The machine has a cool-touch plastic exterior. Auto shut-off after several minutes without use. No swinging arms or accessories that could give a surprise burn.
You should still of course use caution – don't reach into the hot plate, and be aware that while the mug handle stays cool, the body of the mug will be hot for 15-30 minutes after removing it from the press.
Mug Press Easy to Use Features
One-Touch start button means you just turn it on and wait for the beep to alert you that it's ready. There is no worrying about a temperature and timer combination.
The large lever locks the mug in place and is easy to depress and release.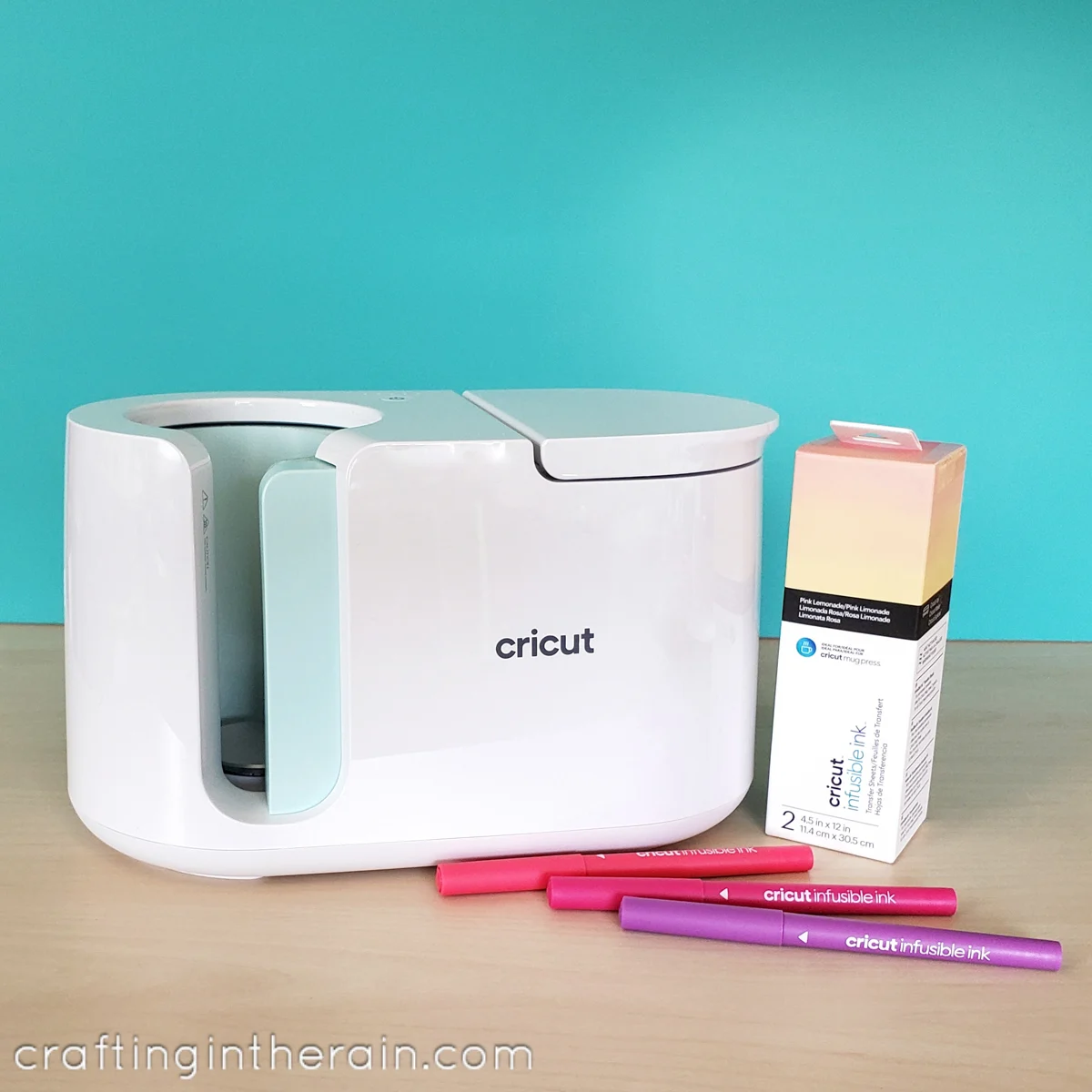 What kind of mug use with mug press
Best thing is that Cricut has created their own brand of thoroughly tested blank mugs to use with the Mug Press! They will be easy to find at your local craft store.
Other sublimation mugs can be used in the mug press, but be aware that they have not been thoroughly tested for consistent results like the Cricut mugs. They must be straight-walled mugs, 11 to 16 ounces, with a maximum height of 4.72 inches and an outer diameter of 3.2-3.4 inches.
Infusible Ink sheets, pens and markers can all be used to transfer designs to mugs.
What's special about a Cricut mug blank?
If you're familiar with other sublimation products or have used infusible ink much before, you'll know that the ink only works on certain types of materials. Fabric needs to be a high percentage of polyester, for example. And hard items, like mugs, need to have a special coating that the ink can react with when heat is applied.
Can I put HTV on a mug with the Mug Press?
No, the press gets too hot and can melt the vinyl, ruining the mug and damaging the heat plate.
How long with a press take?
Press time is about 6 minutes. After loading a mug and locking the plate lever, the progress leds start to flash. There are 5 dots, and when the 5th dot starts flashing, the press will be finished soon. The machine will beep when it's time to release the lever and remove the mug.
Press time will vary slightly depending on the temperature of your room and the mug itself. The machine will make adjustments as needed to bring the mug and design to the proper temperature for optimal transfer results.
Activate Cricut Mug Press
When you first take your Cricut Mug Press out of the box for the first time, you will need to activate it in Design Space with the included USB connector. Make sure you have a computer or laptop available to you to perform this step.
After, the Mug Press simply needs to be plugged in for power, like any other EasyPress.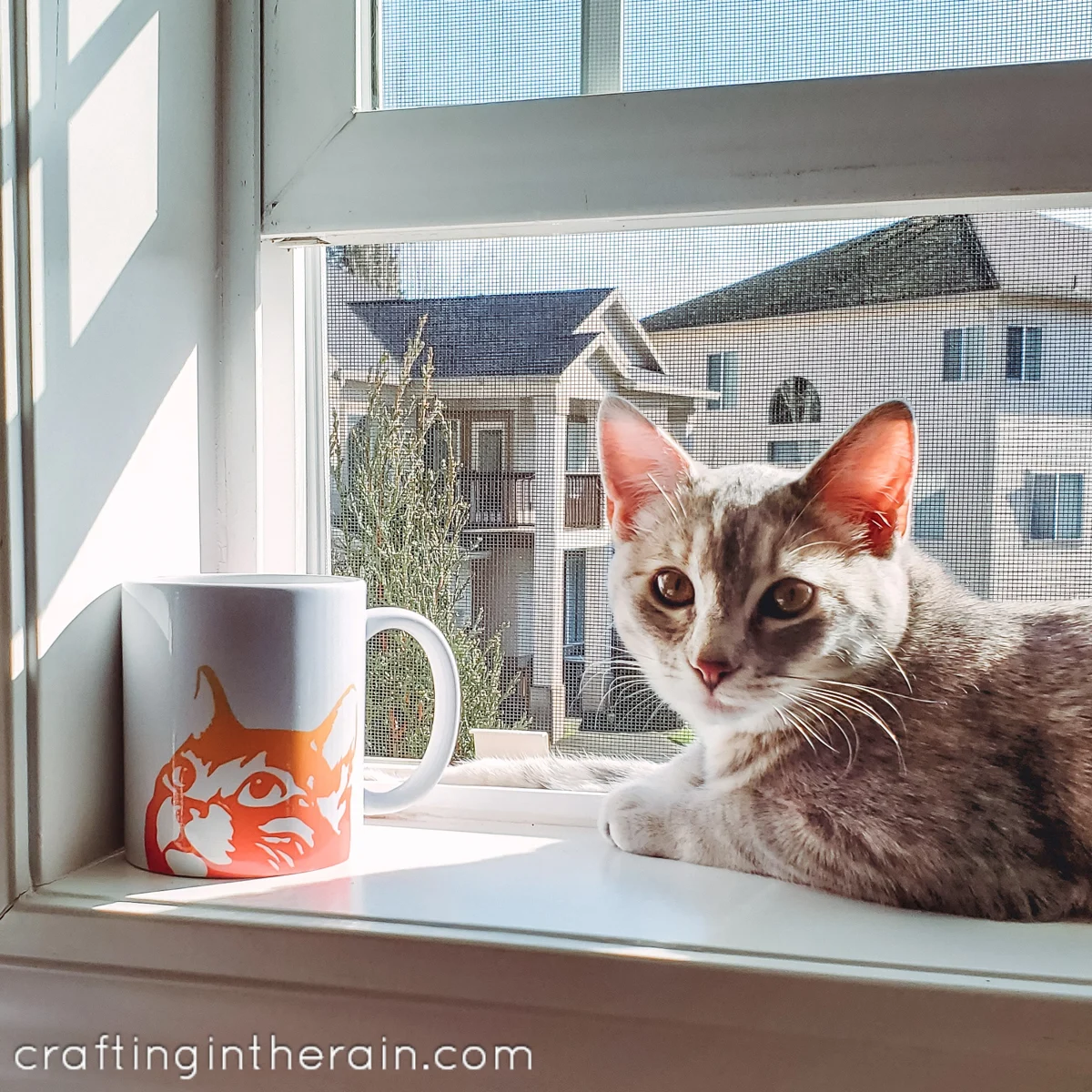 Where to buy Cricut Mug Press
Mug Press will be available starting March 11 at cricut.com, and also Target, Walmart, Amazon, Michaels, Joann, Hobby Lobby and HSN.
Watch this week for when I'll share a post with the process of making a mug!