I have wanted to try using my Resin Knob Molds for a while, but didn't have any place to use them. Until I thought of making this pet stocking display!
This tutorial originally appeared on Resin Crafts Blog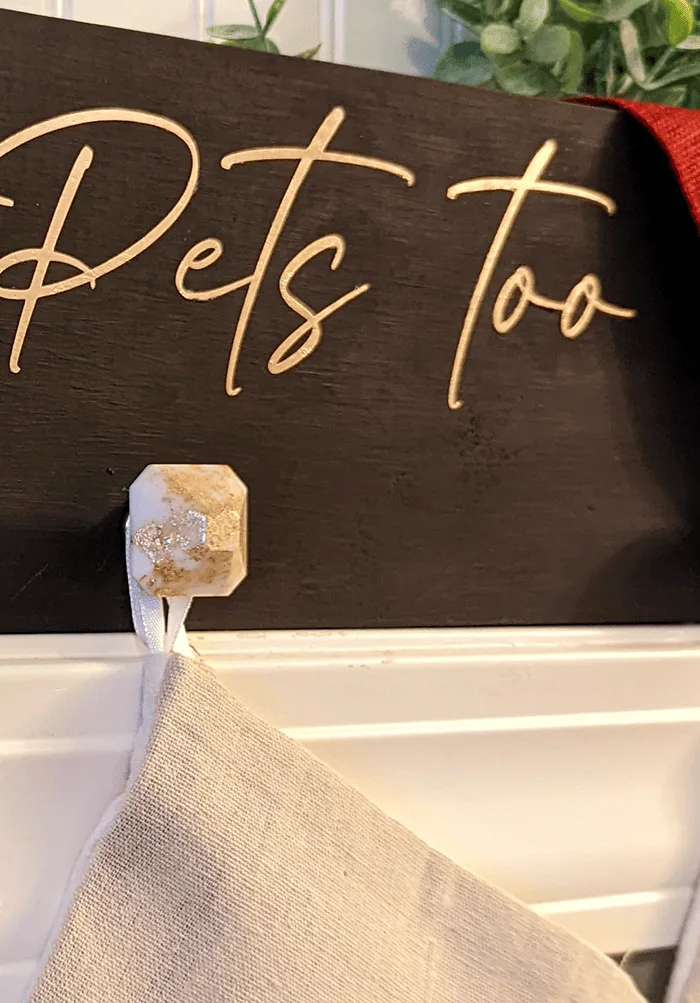 If you need a place to hang stockings because you don't have a mantel, or want knobs for another reason, go ahead and follow this tutorial for gold leaf resin knobs.
SUPPLIES FOR EPOXY KNOBS
Pour resin knob molds
Remember that the deep pour resin can take 2-3 days to cure and demold, and up to 5-7 days for a complete cure.
Be sure to plan enough time for this project.
Add gold accents to resin
Add a few pieces of gold flakes to the inside of each mold. I found that placing in a flake and then pushing it around with a silicone stir stick helped it lay nicely against the inside of the silicone mold.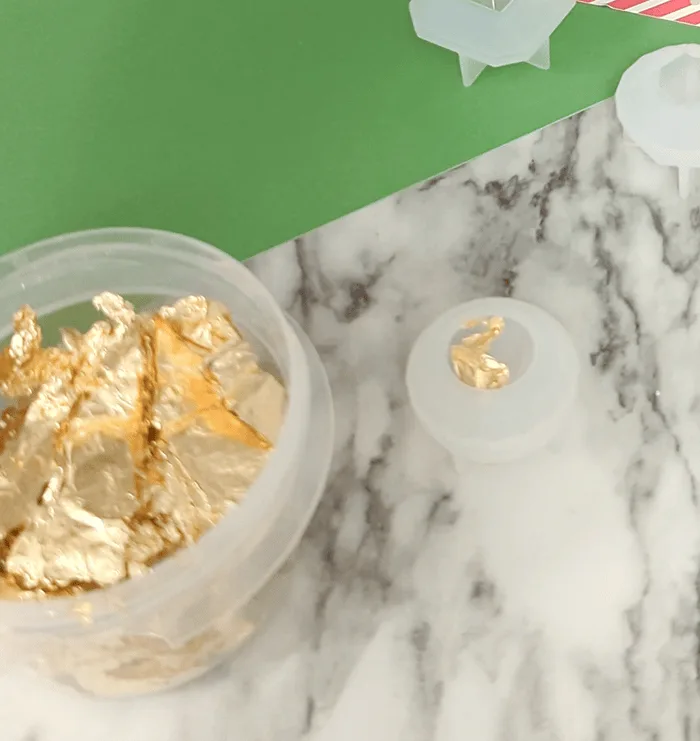 Repeat with each mold. If you don't want gold on the finished knobs, skip this part.
Mix deep pour resin
Mix resin according to the directions. You'll notice that the A bottle is bigger than the B bottle. That's because the ratio of this epoxy resin is 2:1. Twice as much A is used as B.
I needed about 15mL of resin per mold making a total of 60 mL. So I measured 40 mL of part A and 20mL of part B.
Pour them each into another mixing cup and stir for 2-3 minutes until the cloudy swirls are gone. Then mix for an additional 2 minutes.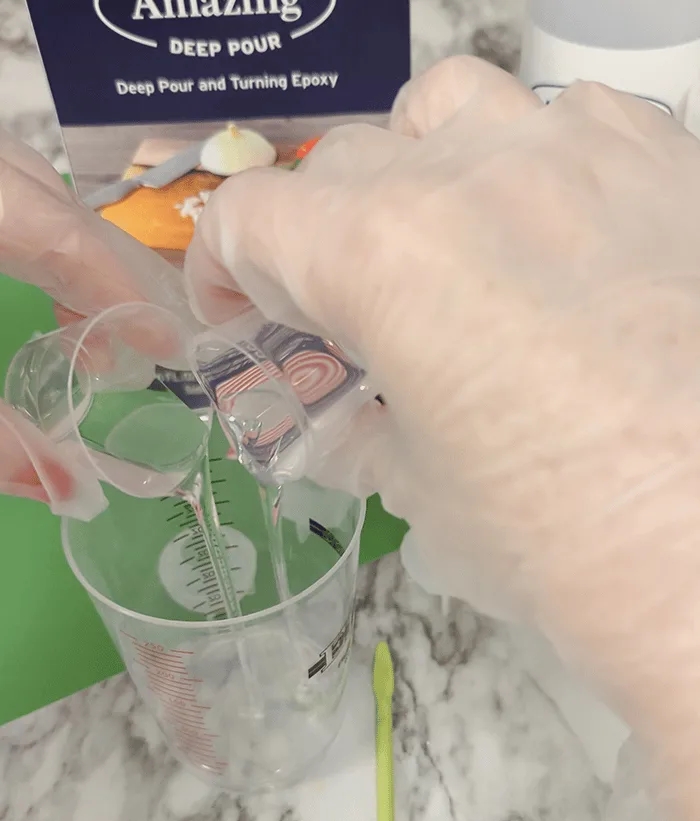 Color deep pour resin
Add a few drops of opaque thie and stir until it's evenly mixed. Or instead, add a different color if you don't want white!
Mica powder, alcohol ink, and transparent dyes would all work for coloring the resin knobs.
Distribute the resin to the molds. After about 15 minutes, check for bubble on the surface and remove them with a heat gun.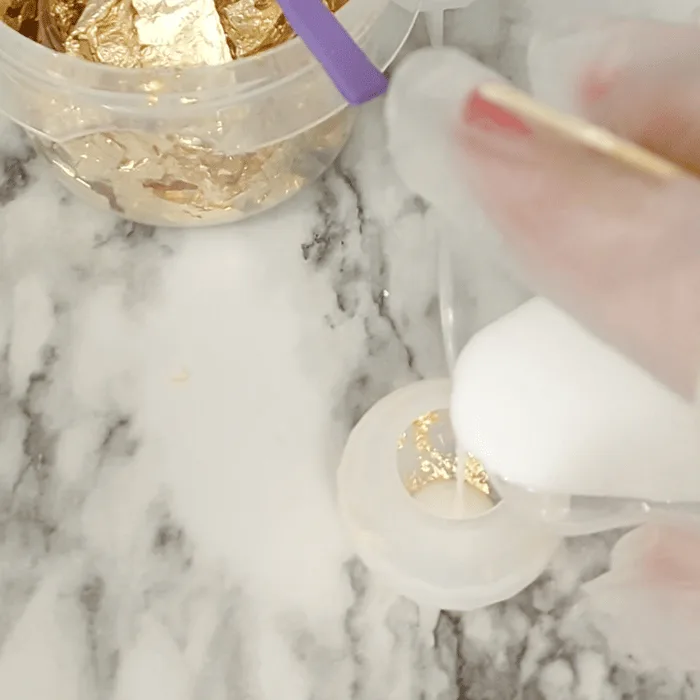 Since this epoxy is meant to be used in deep molds, the mixture is very runny, and designed to release any bubbles well.
Install resin knobs
When the resin has cured, remove the knobs from the molds.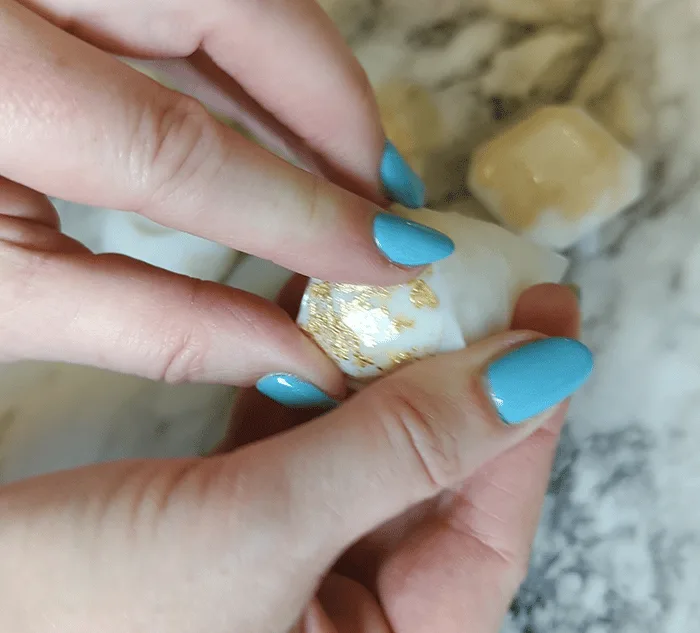 Attach the knob hardware with a strong glue and let it harden for 24 hours or at least overnight.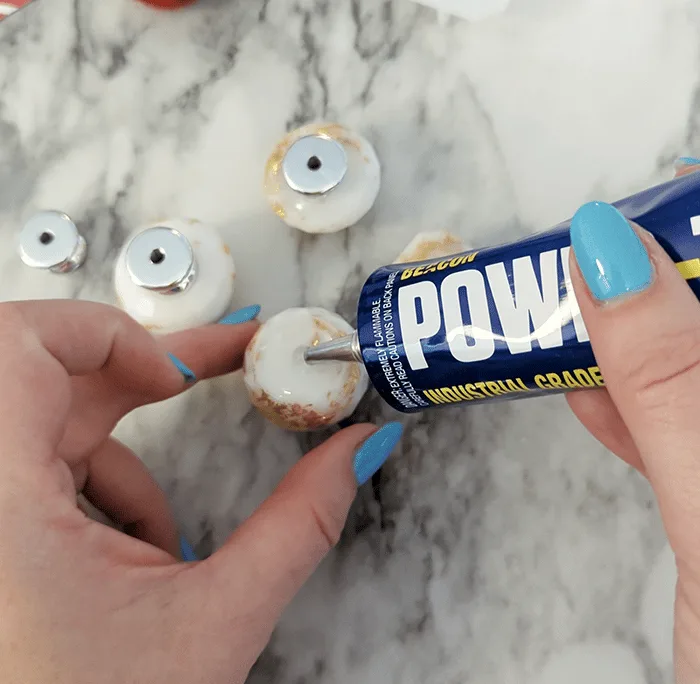 Supplies for making the stocking holder
Piece of wood – I used a 1×6 cut to 26 inches long – you can change this to fit the number of knobs you add
Paint and brush
Vinyl if desired
Drill
Make stocking holder board
While the knobs are curing, work on the stocking holder part of the project. Measure the wood so that all the stockings will fit across it.
Paint or stain in your desired color. I used black paint because I wanted the white and gold to really stand out.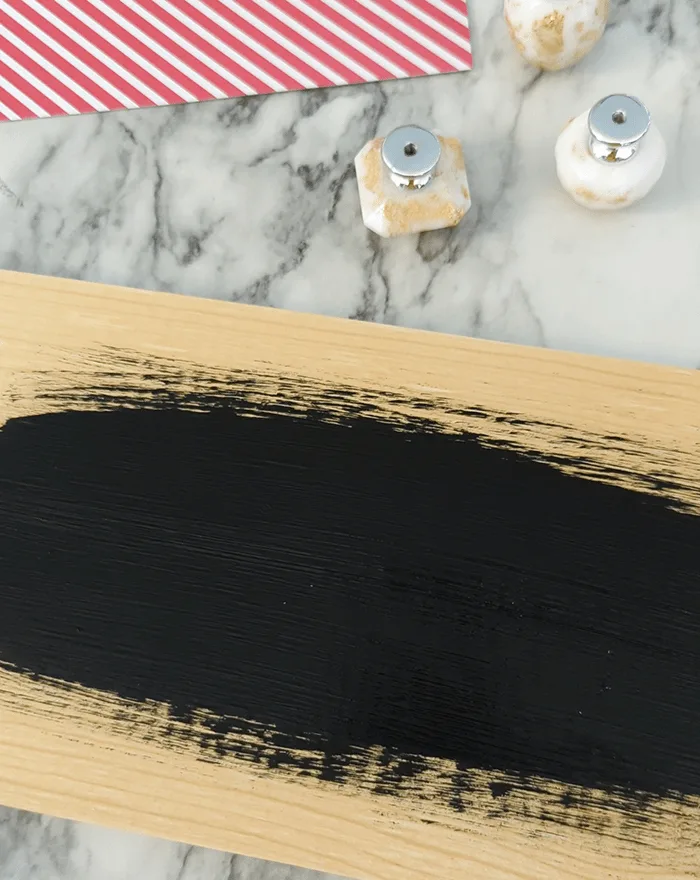 The next day I cut vinyl with my Cricut. I used gold iron-on vinyl to say "Santa loves pets too." Other options would be a family name, a Christmas quote, or some other decoration.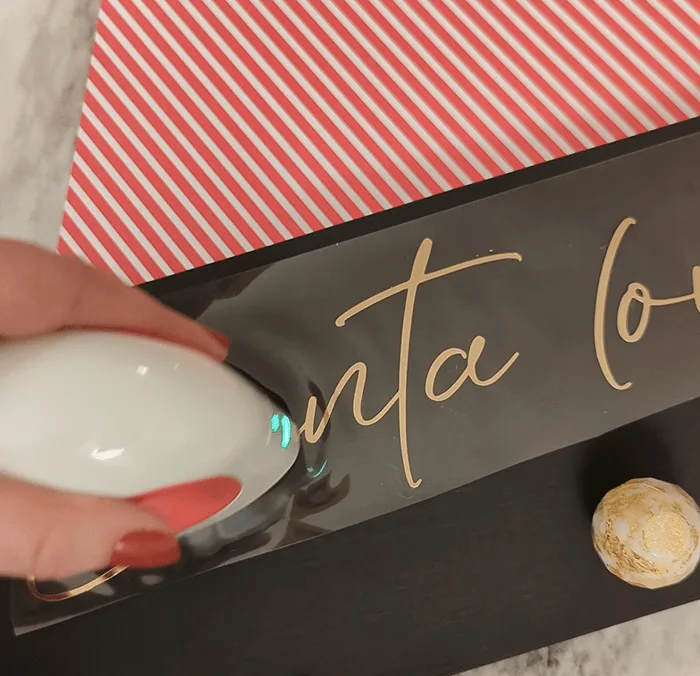 Mark out where each of the knobs will be installed and drill a hole in each spot so the screw can fit through. I bought new, shorter screws different from the ones that came with my mold kit. I wanted them to be just the right depth for the 1×6 board.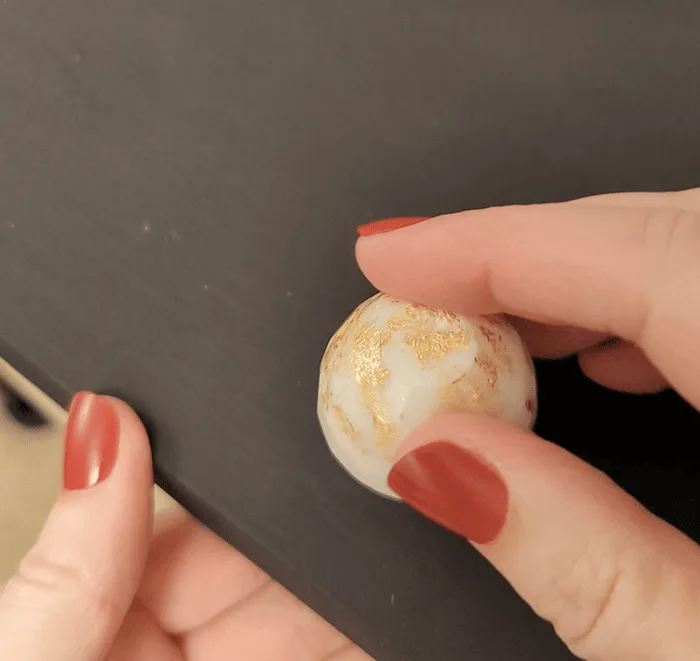 Add the knobs and secure them on. Hang the board with wire, command strips, or another method if you like.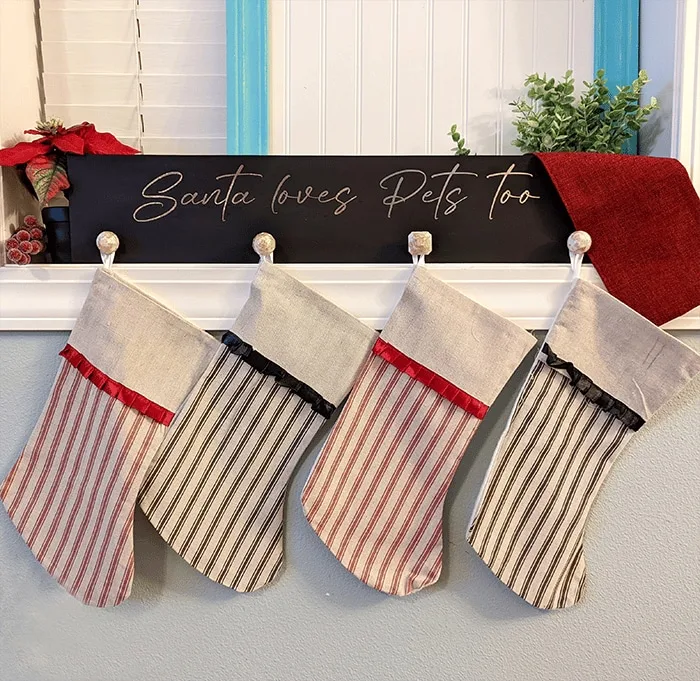 So what do you think? Do you have a place you'd like to use resin knobs?