Make this 4th of July Mickey Flag Shirt to wear for your patriotic celebrations this year. And if you're lucky, a holiday at Disneyland!
The 4th of July has come and gone, but that doesn't mean that all things patriotic disappear. Especially if it has something to do with Mickey Mouse 🙂 This was my most recent project for Undercover Tourist, and I thought you'd all like to see it too! (some links affiliate)

If you've done freezer paper stenciling before, this will all seem very familiar. If not, it's so easy! I'll give you all the directions here, and then at the end of the post there's a link where you can download an svg file for cutting the stencil with a Cricut or Silhouette, or even just print it out and cut it by hand.
Ok, the rundown. You will need:
Wash and dry the shirt like normal. Prepare the stencil by cutting out the freezer paper. When I am working with freezer paper, I put the non-shiny side down on my sticky mat to run it through my machine. The shiny side doesn't stick as well to the mat. So this means I always cut a mirror image of the stencil I want.
Flip the stencil so the shiny side goes down on the shirt. Run a medium-hot iron over the freezer paper and the waxy side will stick to the shirt!


Slide a piece of scrap paper into the shirt in case paint seeps through–you don't want spots on the back of your shirt! Paint the stripes red and the Mickey blue. Peel up the stencil and let the shirt air dry.
Then set the paint according to the instructions on the paint. Some bottles will say to run it through the dryer, for example.
Ta-da! All done! So go make up one, or a dozen (you'll need to cut a new freezer paper stencil for each shirt…they're one-time-use) and have a fantastic 4th of July!
Click here to download the svg file (which is a mirror image) or a document file (to print and cut by hand)
*Stencil measures about 4×6 inches but could be resized after you download.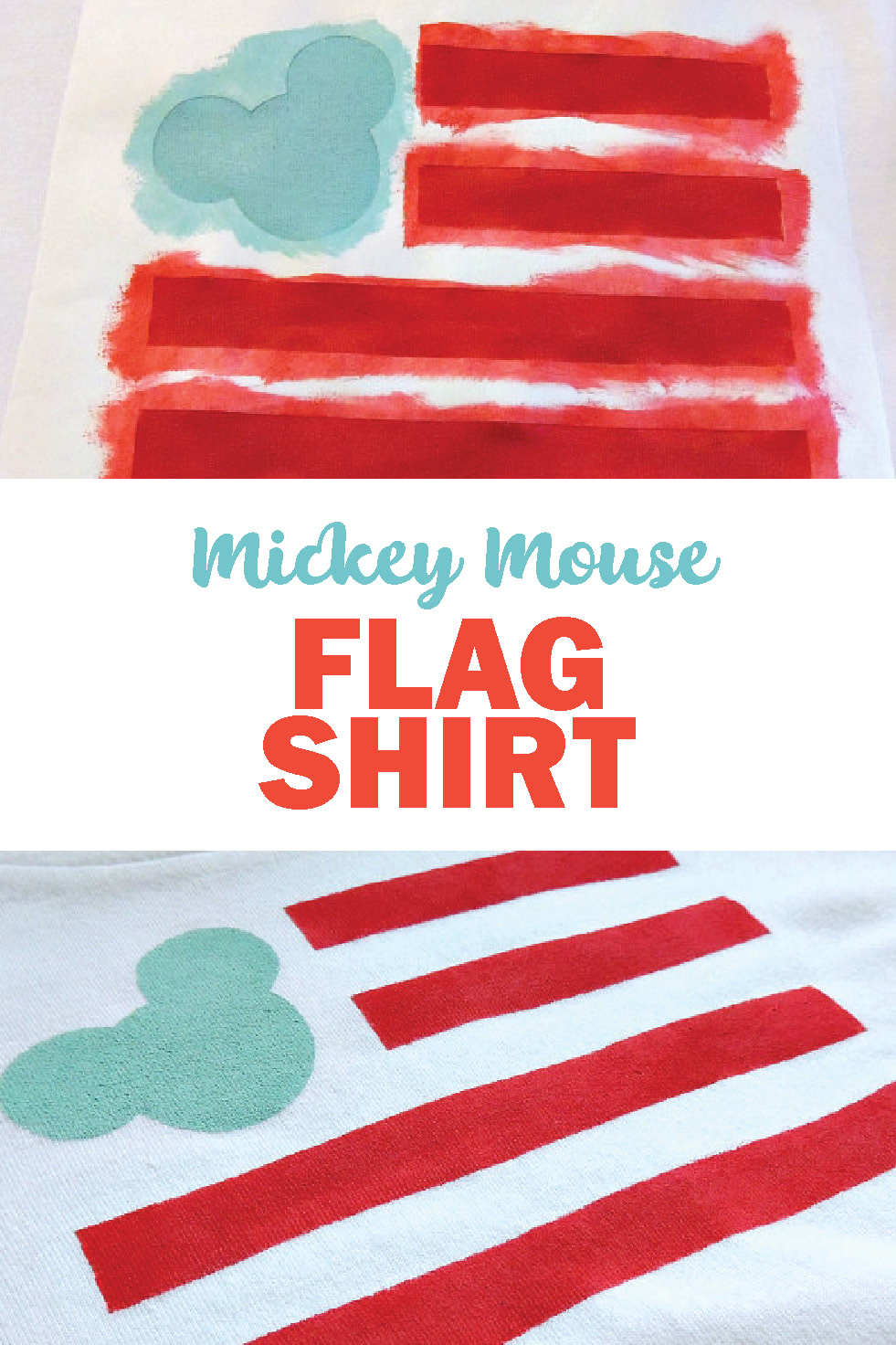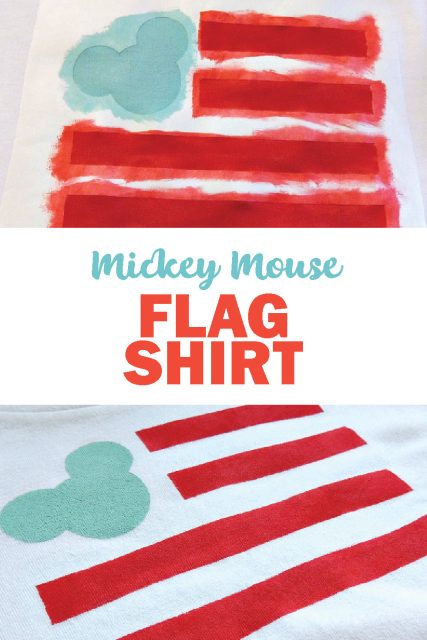 Read this post for more patriotic SVG files.