Happy Friday everyone! I'm letting Lisa take over today. We've been friends since we met at SNAP in 2014 and she is going to teach you some cool tricks with your sewing machine!

Hi! I'm Lisa Mabey from Mabey She Made It, a sewing, crafts, and home decor blog. Once people get to know me, they often ask if I made something I'm wearing or something in my home. I love being able to say that I did, but I'm also thrilled when they think I've made something awesome I purchased. But either way, the name fits!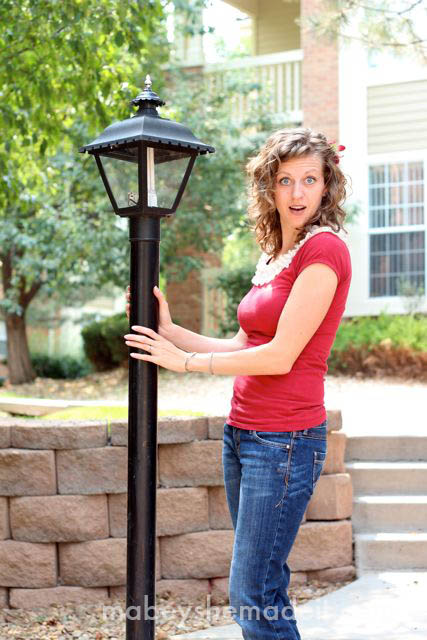 You'll find me mostly making things for my kids, myself, and my home. I believe that anyone can create, and I my goal is to make even the most intimidating projects easy to understand and fun to make. A little extra time explaining steps and breaking things down can go a long way in building confidence. I'm a self-taught seamstress who didn't know how to run a sewing machine until about 4 years ago and now I'm totally hooked. See that shirt in my profile picture? I made that too.

I'm a mom to three adorable girls (5, 3, and 1), all of whom you'll see on my blog often—usually in or with something I've made. You'll also see a lot of Mabey Manor—our cute little Victorian home built in 1910 but in need of a LOT of love. We've been slowly working our way through the house to make it our own, and now we're getting ready to sell it–it's been a labor of love, but with an emphasis on the love part.

I love Stephanie and all the fun things she creates–you really can't go wrong with her projects because they're easy to do and look great like these fun Gold Paint and Wood Bead Necklaces!

Here are a few of my favorite posts so you can get an idea of what you'll find at Mabey She Made It: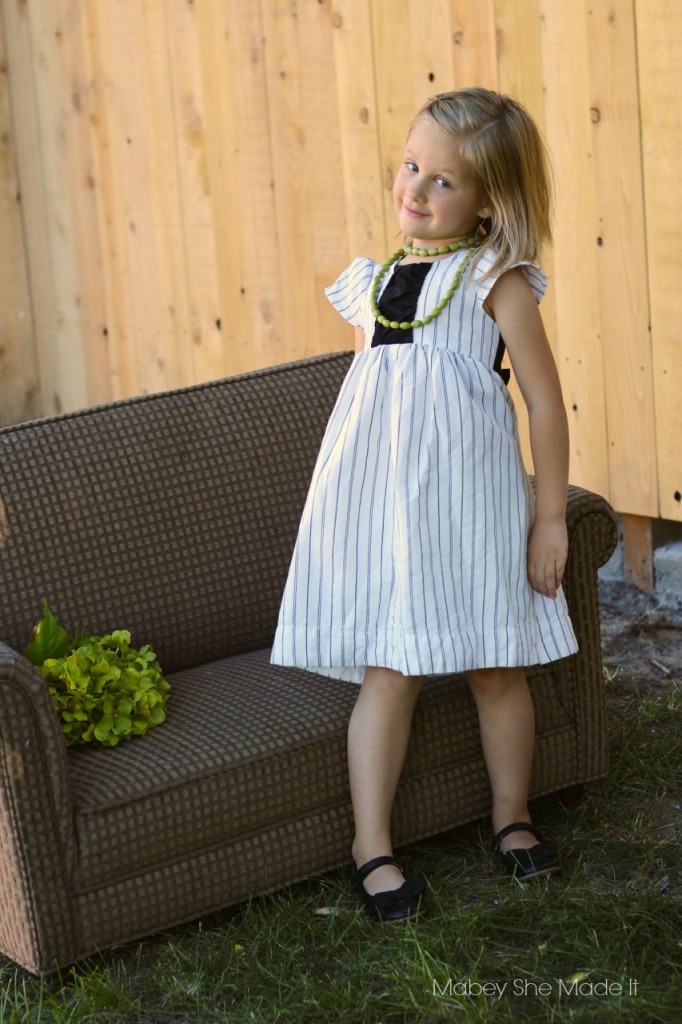 Pinstripe Dress Refashion || This adorable dress used to be a pair of pants…I mashed a couple of patterns together and came up with this darling dress that still makes me swoon.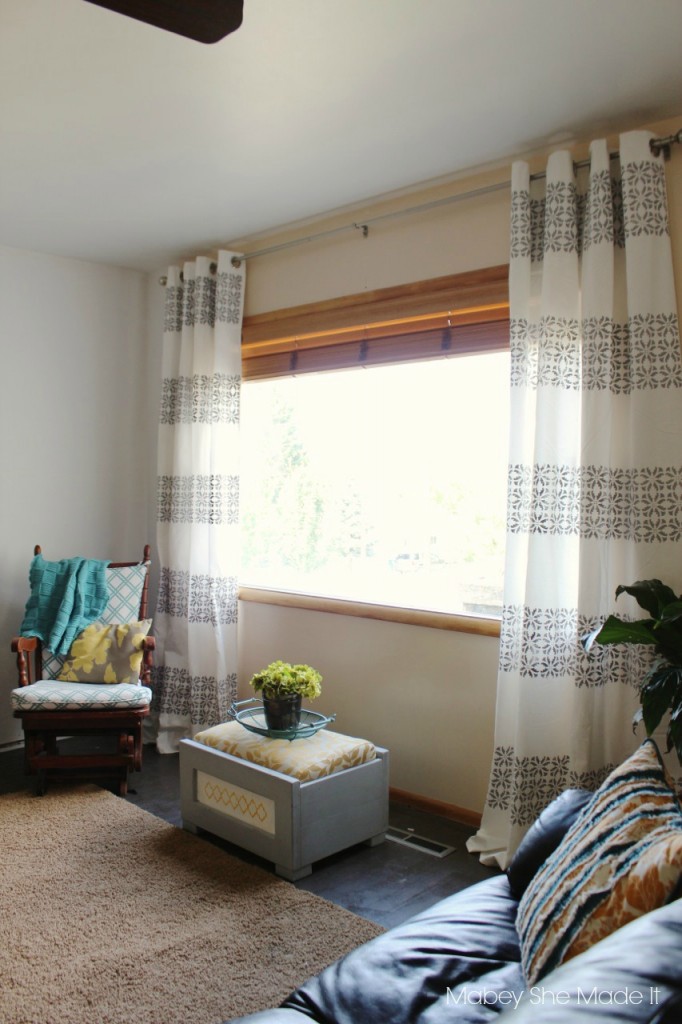 DIY Stenciled Curtains || I had so much fun stenciling these curtains for a look that really just makes my room complete, but I love it when you can look at a photo and see not just one or two things you've made, but five. And my whole house is that way–a collection of things I've made that make me happy.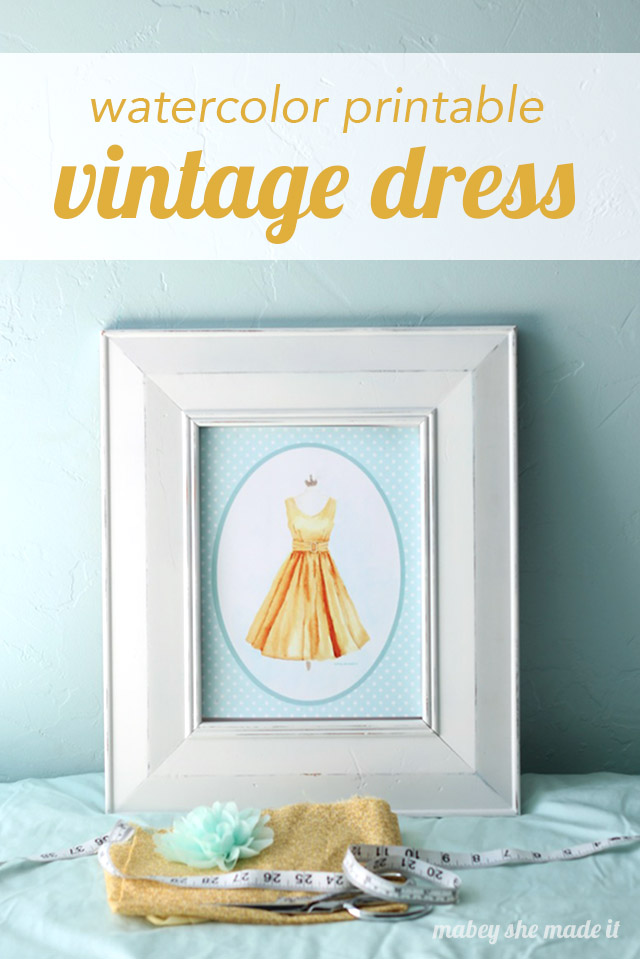 I also really love watercoloring. I've started sharing a few of the things I've watercolored as free printables, and this Vintage Dress Watercolor is one of my favorites. It actually inspired me to create a series of prints for my readers (which I'm still working on) so make sure you come join my mailing list for access to the series!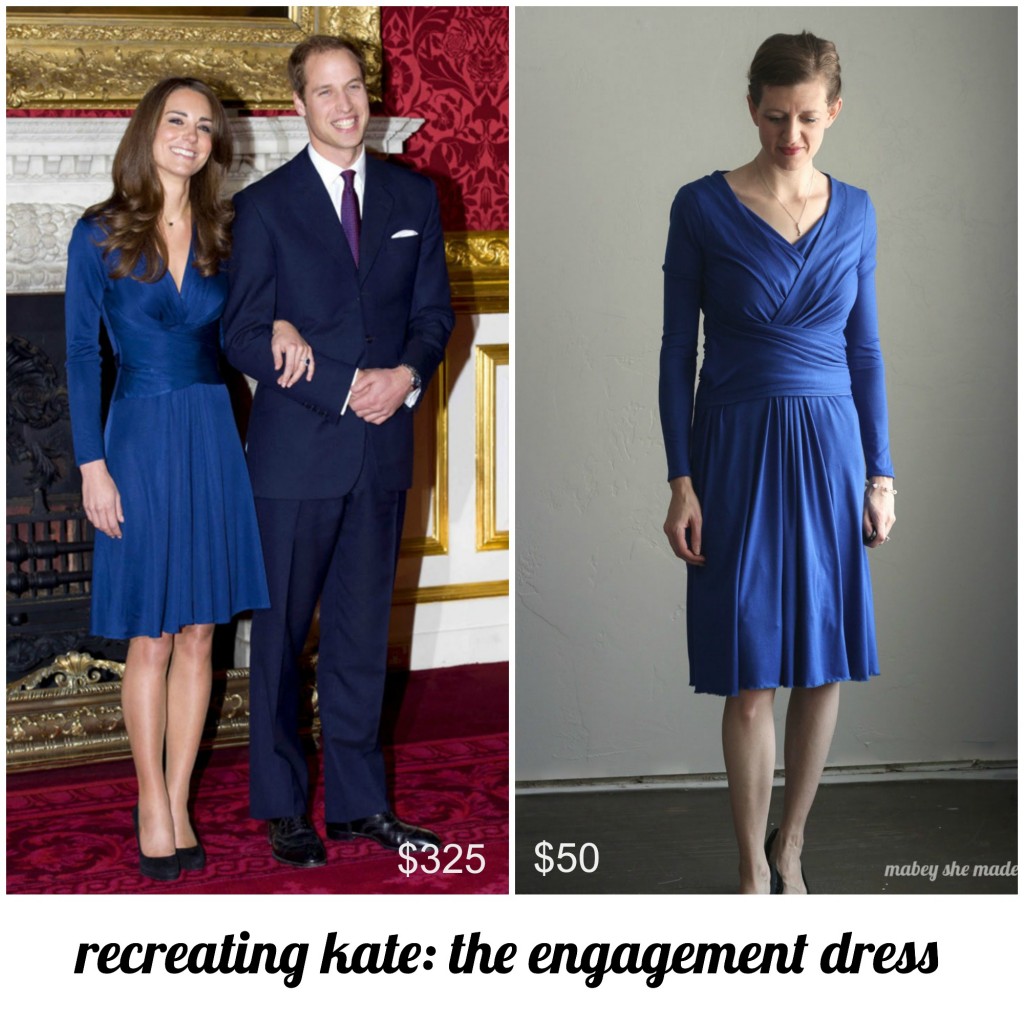 And last but not least, the Recreating Kate series I've started. I think we all love the duchess and her amazing wardrobe, but I certainly can't afford designer brands. So I've started making some of her looks for much less using fabric and patterns available to everyone.

I hope you'll come visit me! -Lisa