Calling all citrus lovers – you'll love the bright look of this 2022 lemon printable calendar all year long.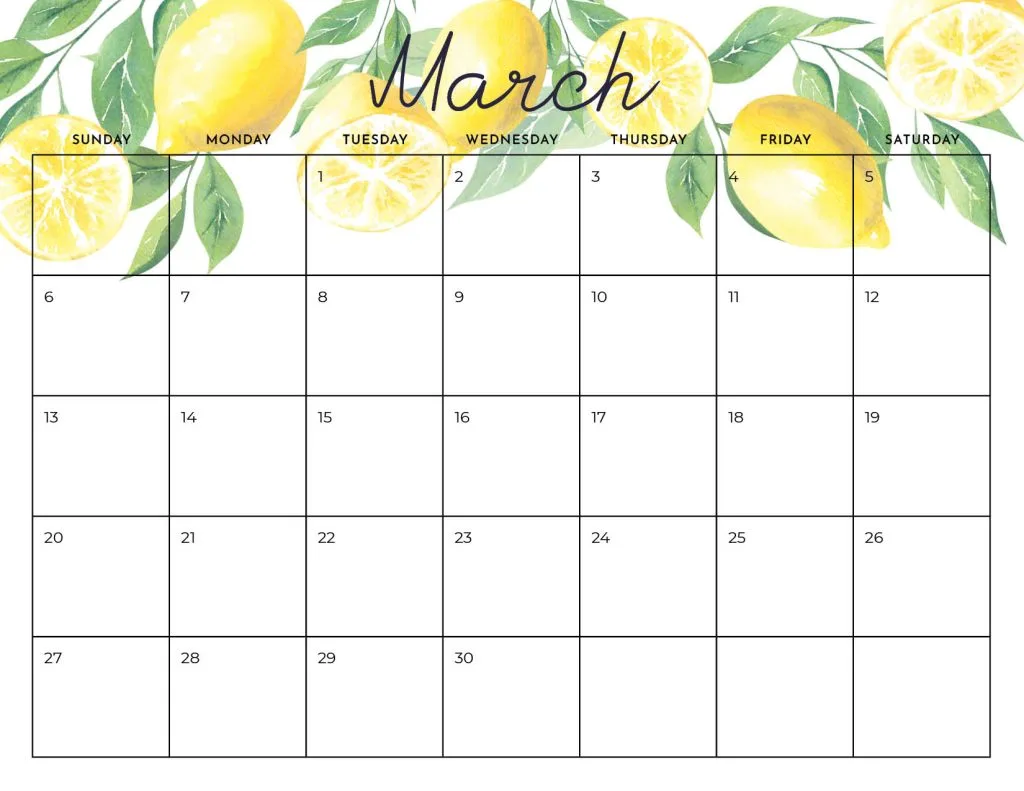 Use this form to download the printable lemon calendar.
Each month features a beautiful lemon banner across the top. Print it out for meal planning, goal tracking, family events, etc.
It would be really cute to print out and give with the lemon slice mug included in this Mug Gift Guide post (scroll down a bit to find it.)
I'm also in the process of designing a notepad and a checkoff list in this same style. I'll update this post when they're available. I think you'll love them!
Check out the round up of 2022 free calendars here.