Have you ever made anything with Cricut Party Foil? I think it's one of the under-appreciated Cricut materials, so today I'm going to show you a couple of ways to use it.
Hopefully, you'll be inspired to try it out too!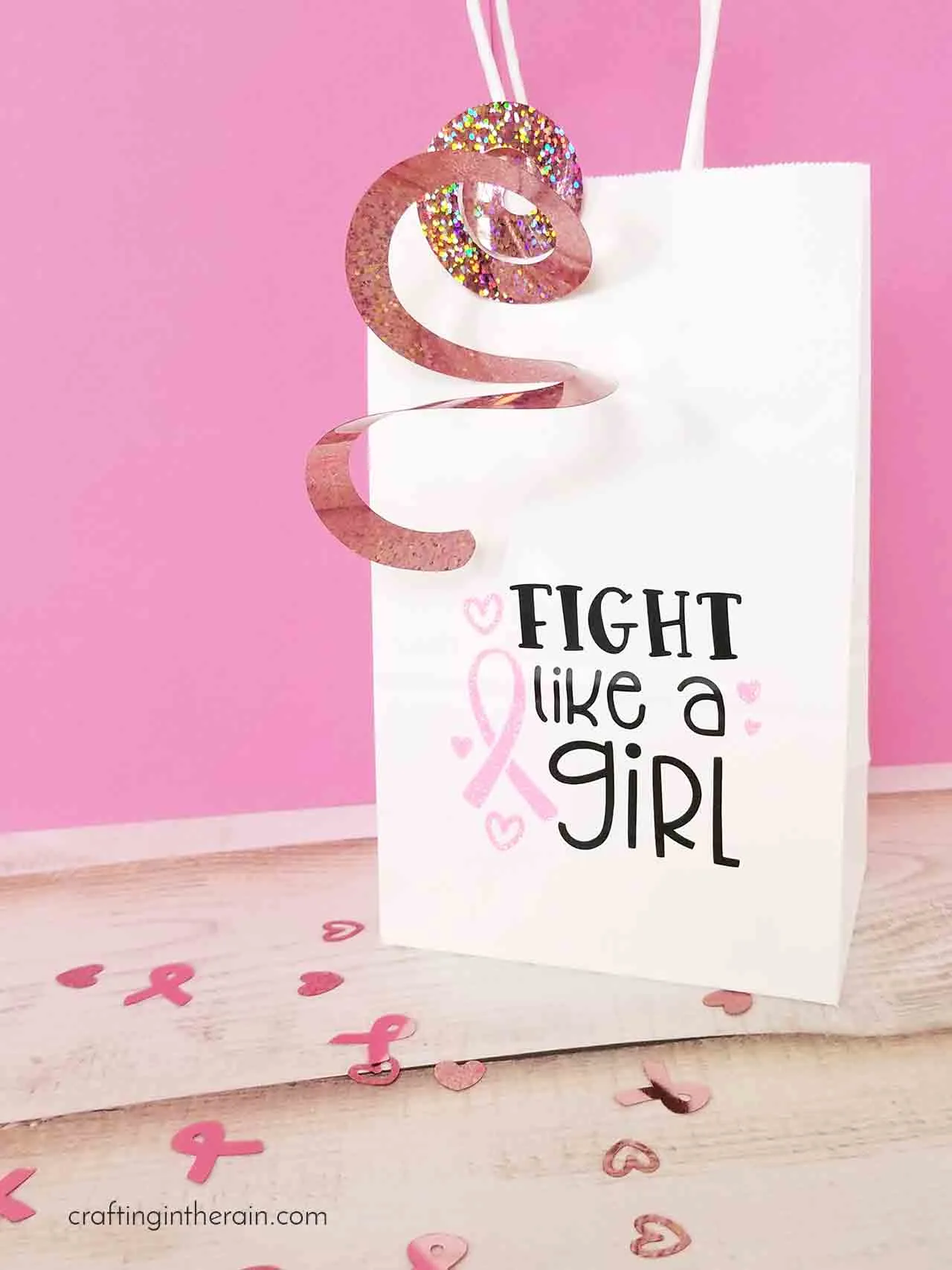 Tips for using Cricut Party Foil
TIP 1: Use a strong grip (purple) mat. The Cricut Party foil is very shiny and slick, so I like to use the stickiest mat I can.
TIP 2: Use a brayer (here's the Cricut one) to really press the foil down onto the mat. Again, since it's very slick. It's so frustrating to get halfway through a cut and then have it slip out of place and I don't want that to happen to you!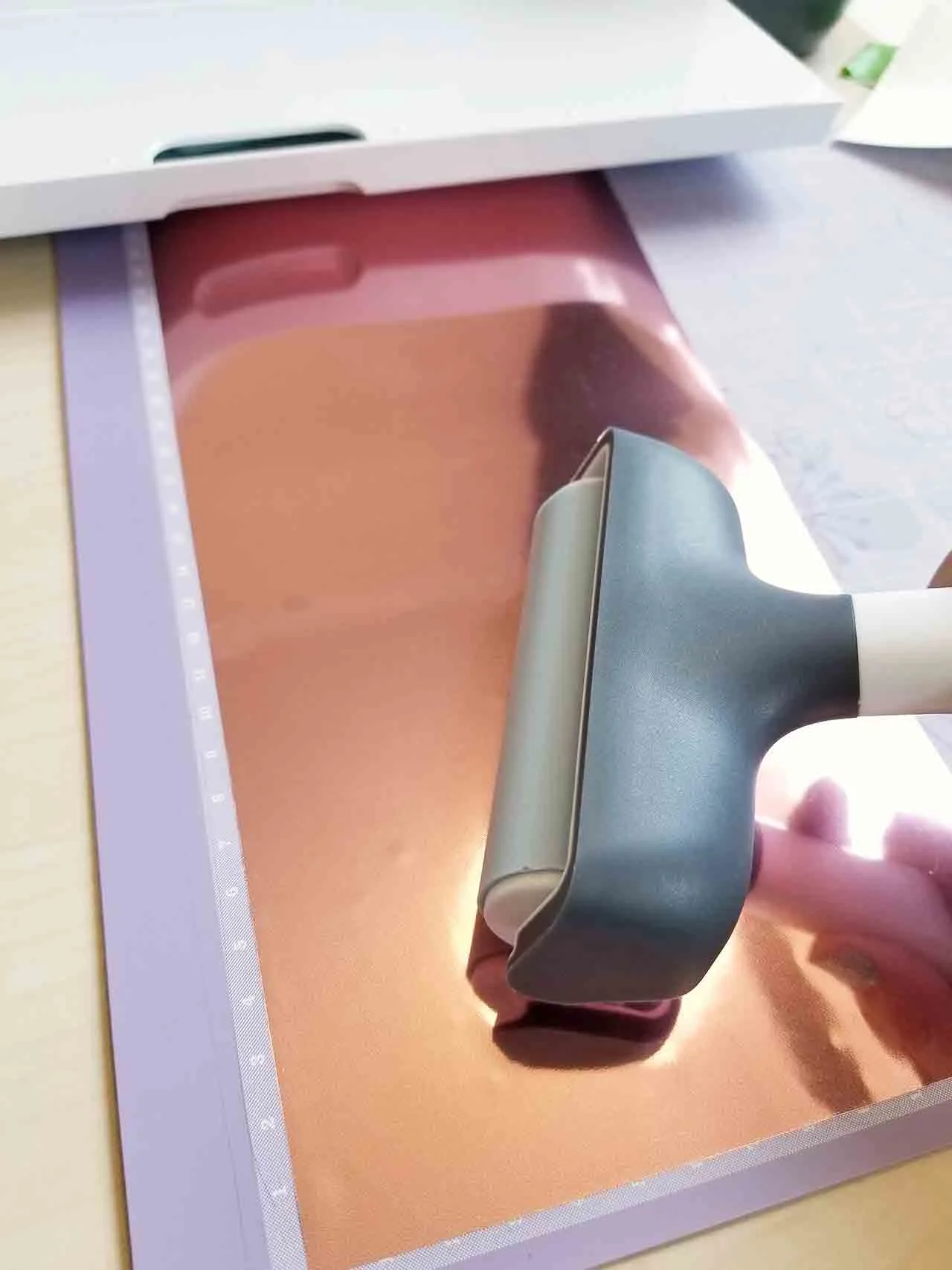 TIP 3: Use a 12×24 mat. When you buy a roll of Party Foil, you get two pieces that are 12 inches wide and 4 feet long. That's a lot of material! To really take advantage of that, use a long mat so you can make larger cuts.
TIP 4: Scrape confetti off with an XL scraper. I promise this will save your fingernails!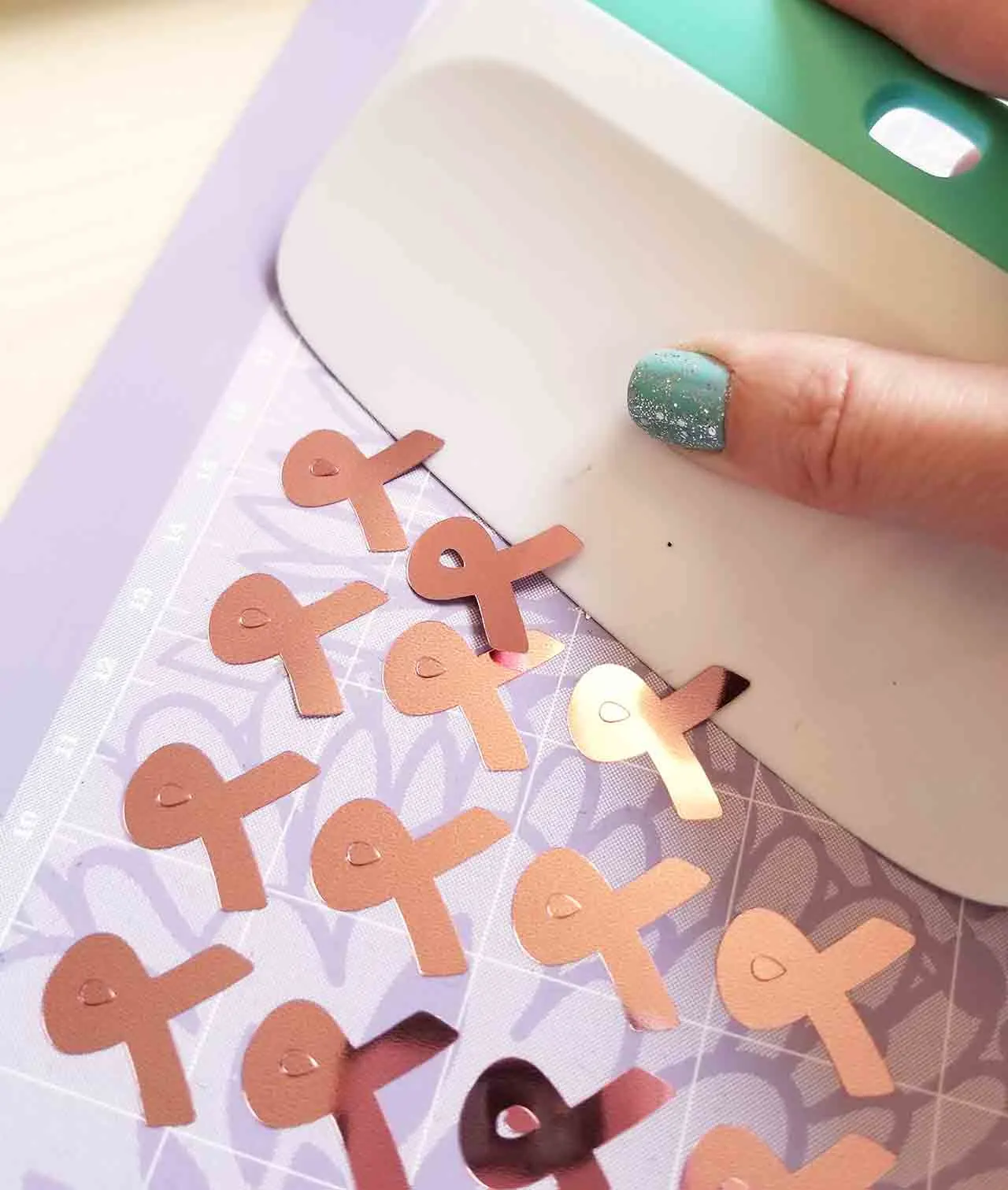 I made confetti and a decorative swirl to dress up the cancer run gift bags that I posted back on Monday. If you go to that post, you open the Design Space project I made. There you will find a block of ribbons, and a block of hearts.
I didn't size them very small, because if the inside cuts were too small, they were popping off the mat before cutting completely.
I cut the hearts from the holographic pink and the ribbons from the solid pink.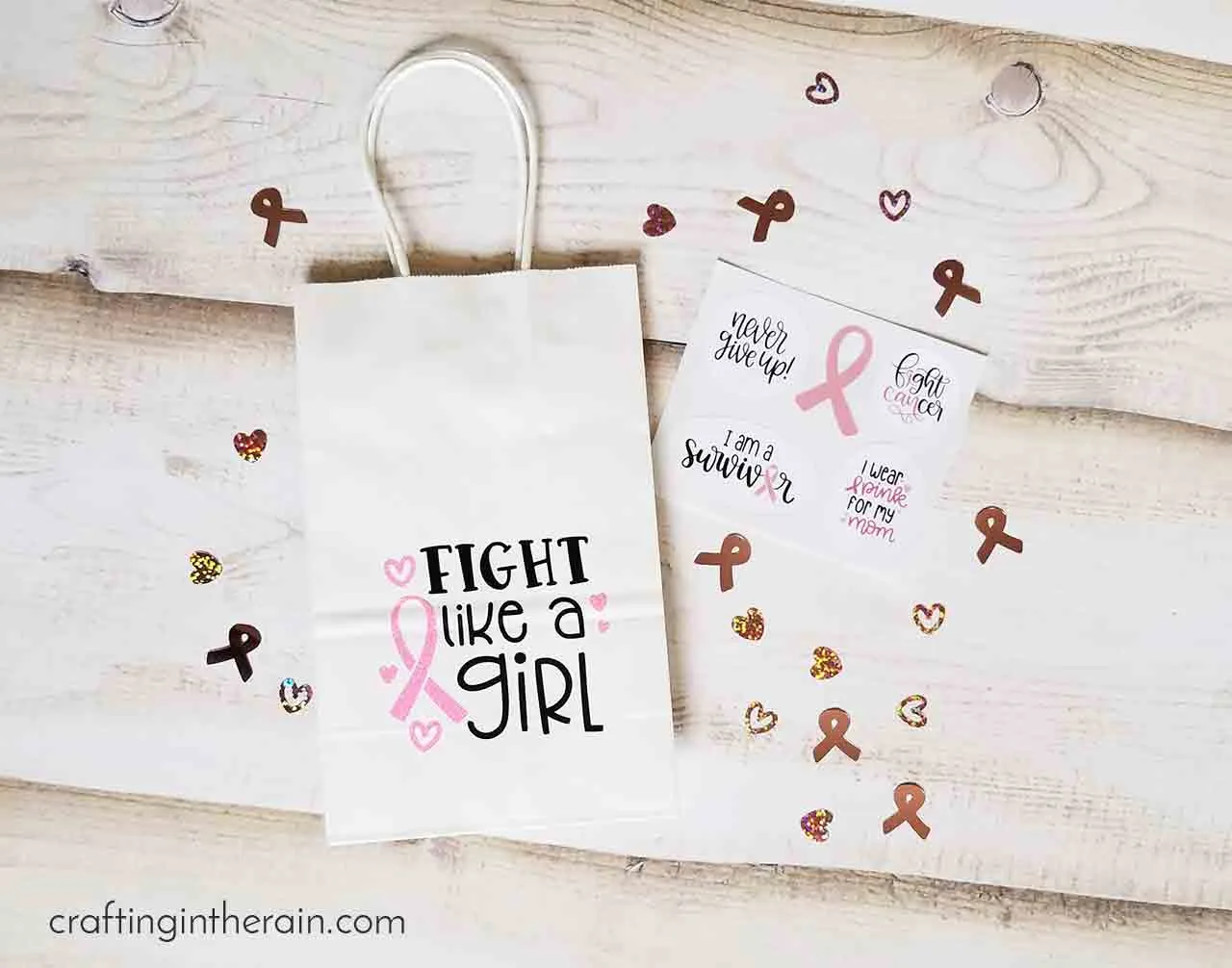 Tip 5: If you are making 3D bows using party foil, secure the centers with a brad. I have yet to find a glue that will work with party foil!
Then I cut a swirl from the holographic, because I love the rainbow glimmers it gives.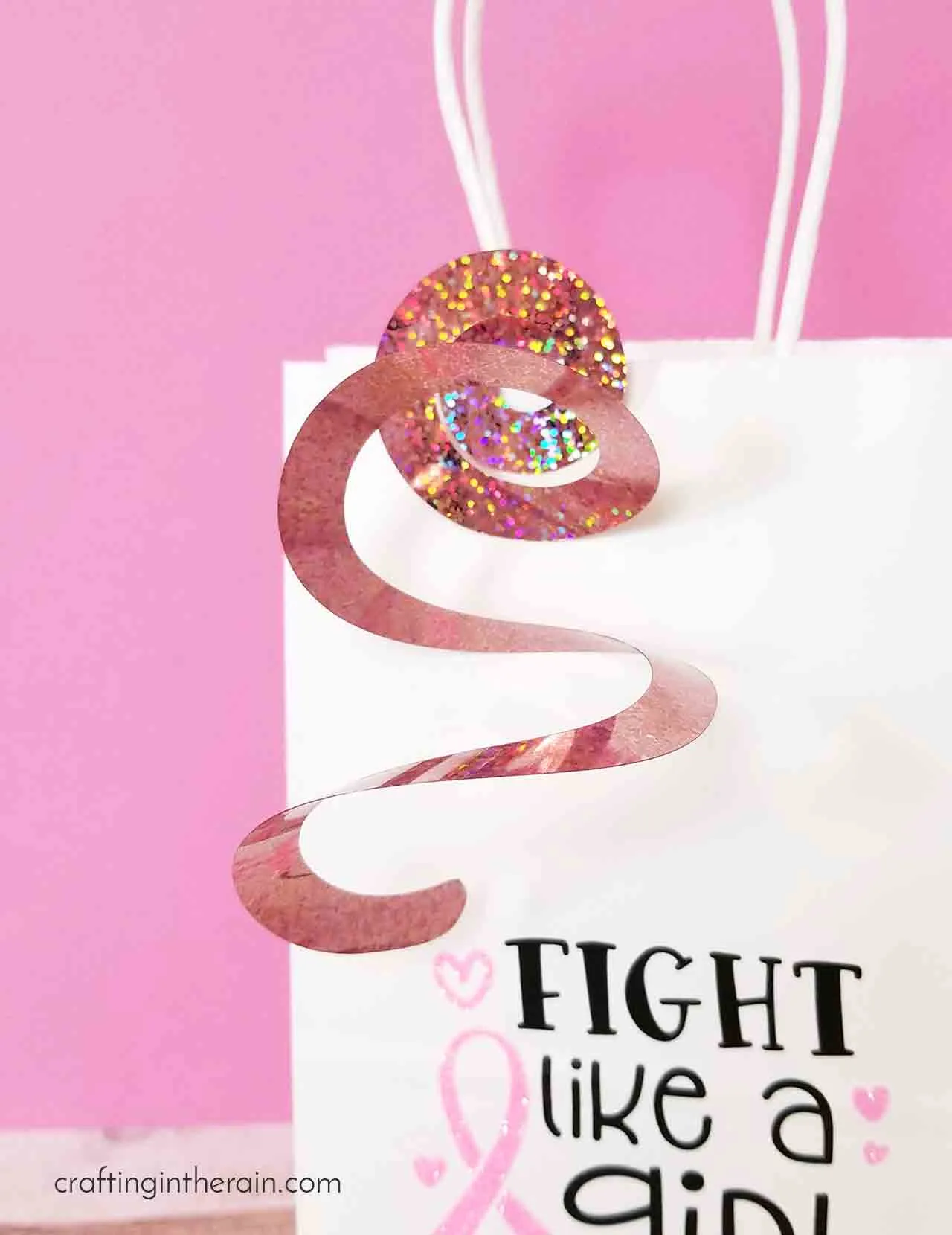 DOWNLOAD the swirl file here
These would look really cute in a cluster hanging off of a larger bag. You can tape or hot glue them on – or, you could even edit the file in Design Space a little – slice a small circle right out of the center, and then you would have a hole to tie it on with string!
And you can see how I cut really large party swirls (using images from the Party Foil Cartridge) to decorate for my husband's 40th birthday a couple of weeks ago!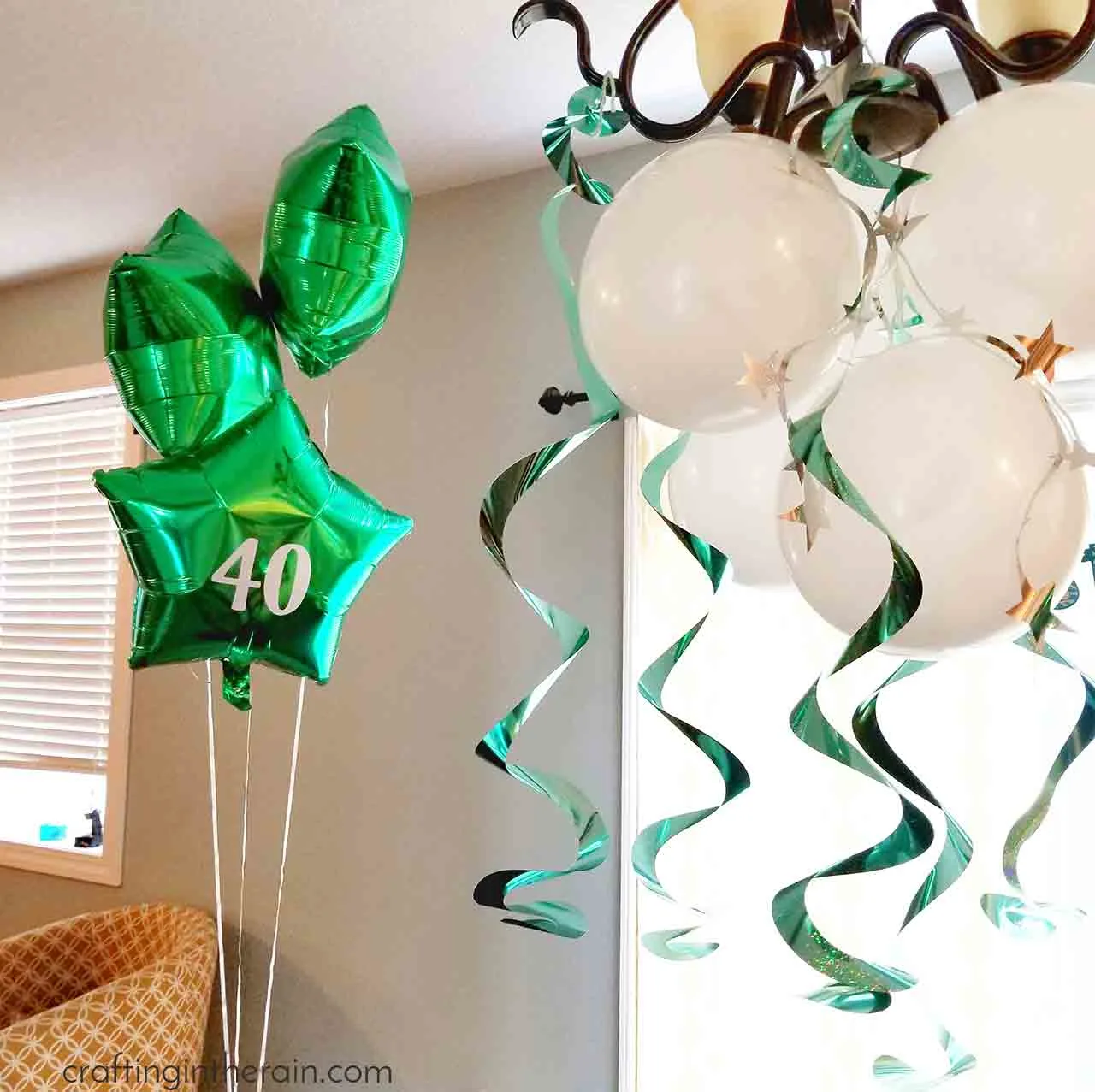 With a variety of colors, including red, teal, green, silver, and gold, you can match any party or project. Do you think you'll try it?