Another treat for you guys today. It's my friend Ashley sharing some of her holiday ideas with us. To me her style is a great combination of easy-going and on-trend elements. Next time I make it back to my "homeland" I'm making her go shopping with me 🙂 Check it out:


Hi there! My name is Ashley and I blog over at flats to flip flops! I am a self prescribed diet coke and chocolate addict(anyone with me?), wife and momma of 2! I blog about modest fa

sh

ion, faith and philanthropy…and any other random stuff that comes to my mind! I love to meet new faces, so please stop by my place and say h

i!
A big thank you to Steph for letting me take over her blog space today! I me

t

her at SNAP last year and I am so glad I did. This lady has some serious c

raft skillz

, as I am sure you guys already know!
Today I am talking about all things Hol

iday Style.
If you are like me, you have about 101 Holiday functions to attend. And they are all over the board too. Work parties, family parties, church parties, just to name a few. And all of these parties require a different type of

attire.
So today I am going to show you how to take 1 basic outfit and make it work for all of your H

oliday party needs!
So here is your basic out

fit:
(Agent Ninetynine
plunging neckline top
, $26 /
Skinny leg jeans
, $32)
A pretty simple outfit of a white v-neck tee and black skinnies. I'm sure you have a variation of this outfit in your closet right now.
So let's start with a family party.
In my experience you want to be cute, but also comfortable. Because let's face it, family parties can be all day affairs!
(Long sleeve top
/ Agent Ninetynine
plunging neckline top
, $26 /
Skinny leg jeans
, $32 /
Scarve)
Just add a bright colored cardigan, a scarf and a fun pair of flats and you can't go wrong! You'll be ready to han

g at grandma's all day long!
How about that

party at your Church?
Same rules seem to apply as with the family party..but I definitely like to take it up

a notch!
Great ideas Ashley–totally easy to pull together. I love that necklace in the last outfit too! Also, if you're interested, here's a chance for a Michael's gift card from Tutus and Tea Parties

a Rafflecopter giveaway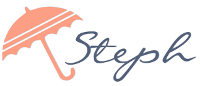 affiliate links