This weekend we celebrated Meagan's birthday with a Garden Party. Well, indoor-garden anyway. I had her help me with ideas and color choices, so why don't I show you what we put together.

Decorations: She wanted red, pink and green, so I hung balloons and tissue pom poms (with glitter tissue paper even! Loved the look, but yes, glitter got everywhere 🙂

Cake: Here the requested colors shifted to a bit of a beach looking theme, with the blue frosting and orange flowers, but she loved how it turned out.



Pin the Flower on the Stem: Each girl colored their own flower before we started.

Coffee Filter Flowers: We stacked 2 coffee filters and the girls each colored them with markers. Then they painted them with water and let the colors bleed.



When they were all dry (I hurried the process with my hair dryer while everyone ate lunch) Then a green pipe cleaner was poked through the center, bent so it wouldn't slip out, and twisted to make a leaf shape.



Flower clips: Each girl got to customize a hair clip with fake flower petals and buttons. I was in charge of the hot glue of course.

These were the little favor bags I put together. They are just white lunch bags with the tops cut off a little so they're not so tall. Tissue paper flowers and a strip of green Down Town Tape were the perfect addition. Included in the bags were chapstick, lipstick and a supplies to make one card.


And with that complete, full speed ahead to Christmas!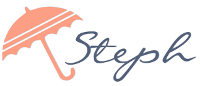 ____________________________________
this post brought to you by