A microwaveable rice heating pad with lavender is a great way to relax those neck and shoulder muscles at the end of the day.
A lot of us spend time working on a computer from a desk or even the couch – even more now during 2020 – and that can do a real number on the way our neck muscles work to support our heads.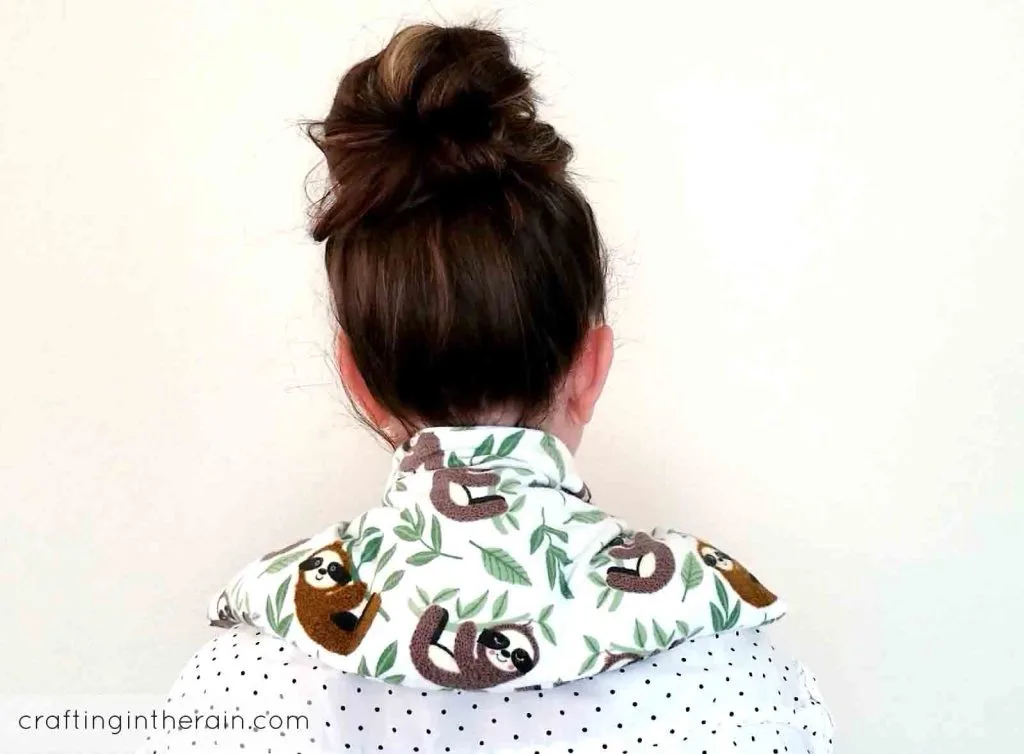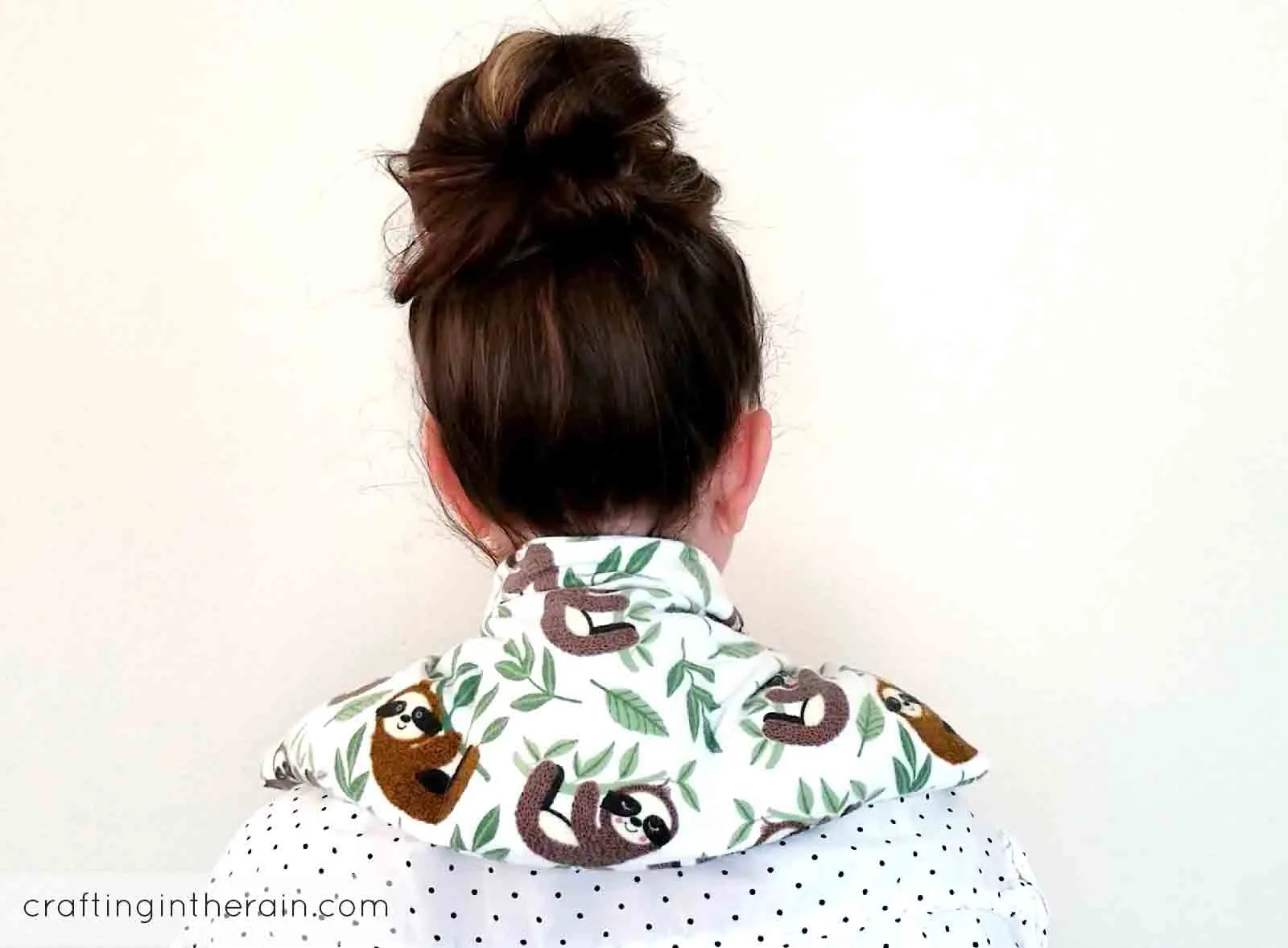 Supplies for rice heating pad
1/3 yard Flannel fabric
Sewing machine and thread
Iron or EasyPress
4 cups rice
Lavender essential oil (optional)
Start by mixing 3-4 drops of lavender oil into the rice if desired. After stirring, set aside in a plastic bag so the lavender can blend through all the rice while you're making the bag.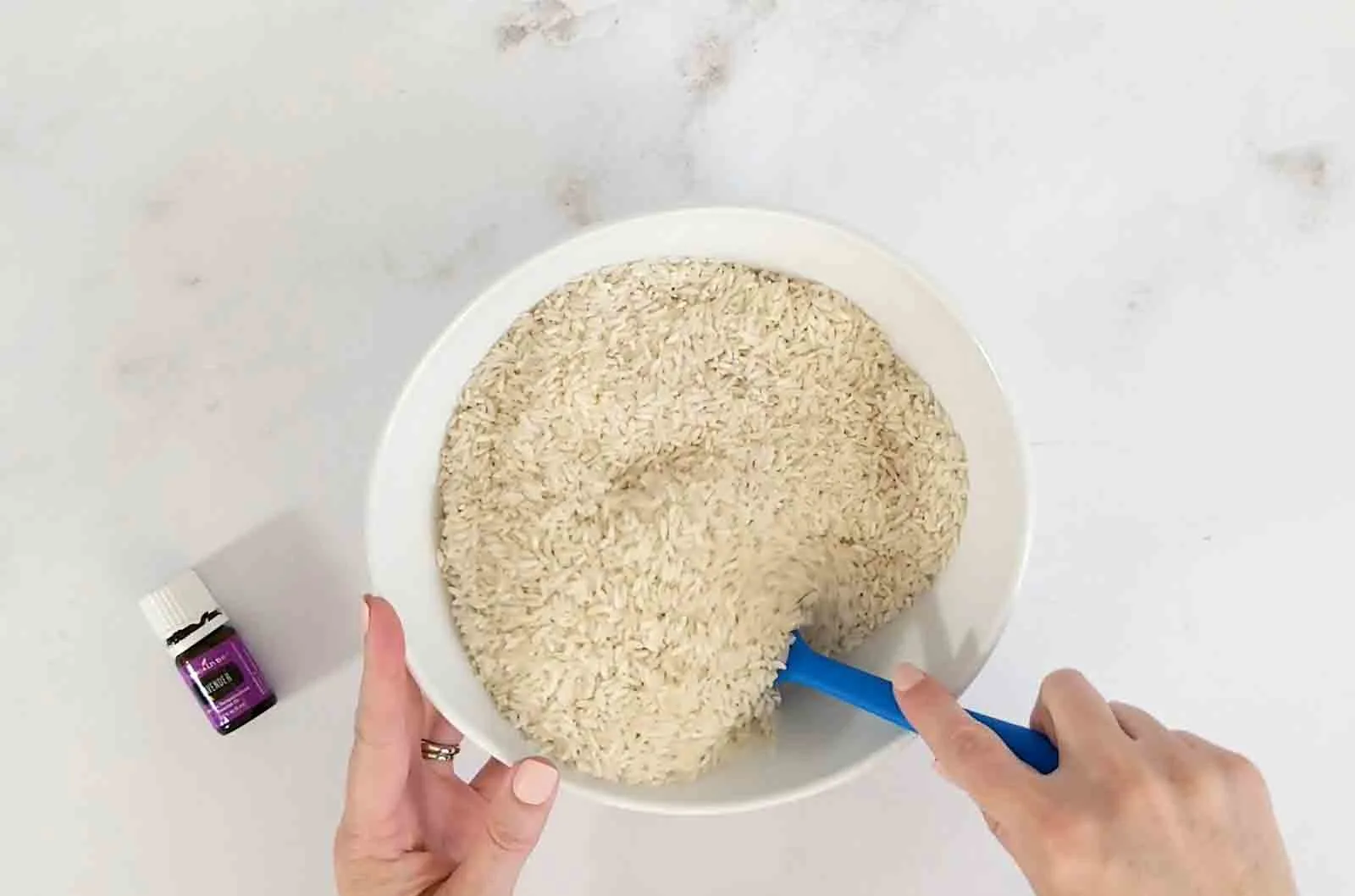 Using the rotary cutter, acrylic ruler and self-healing mat, cut the fabric to 10 inches by 40 inches – mostly you're trimming the frayed edges and squaring up your fabric. Measurements don't need to be exact.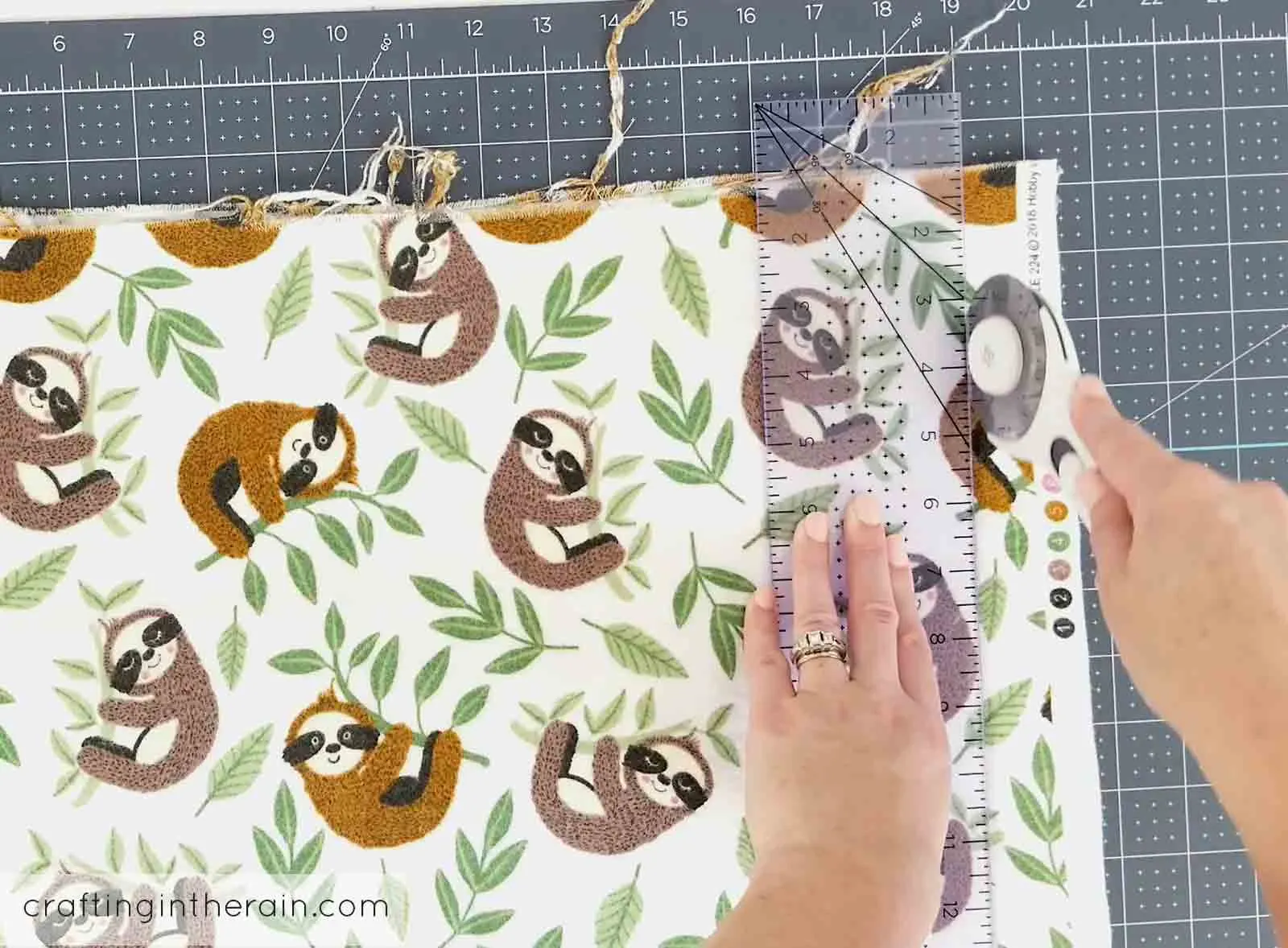 Fold over about an inch on one long end of the fabric and press.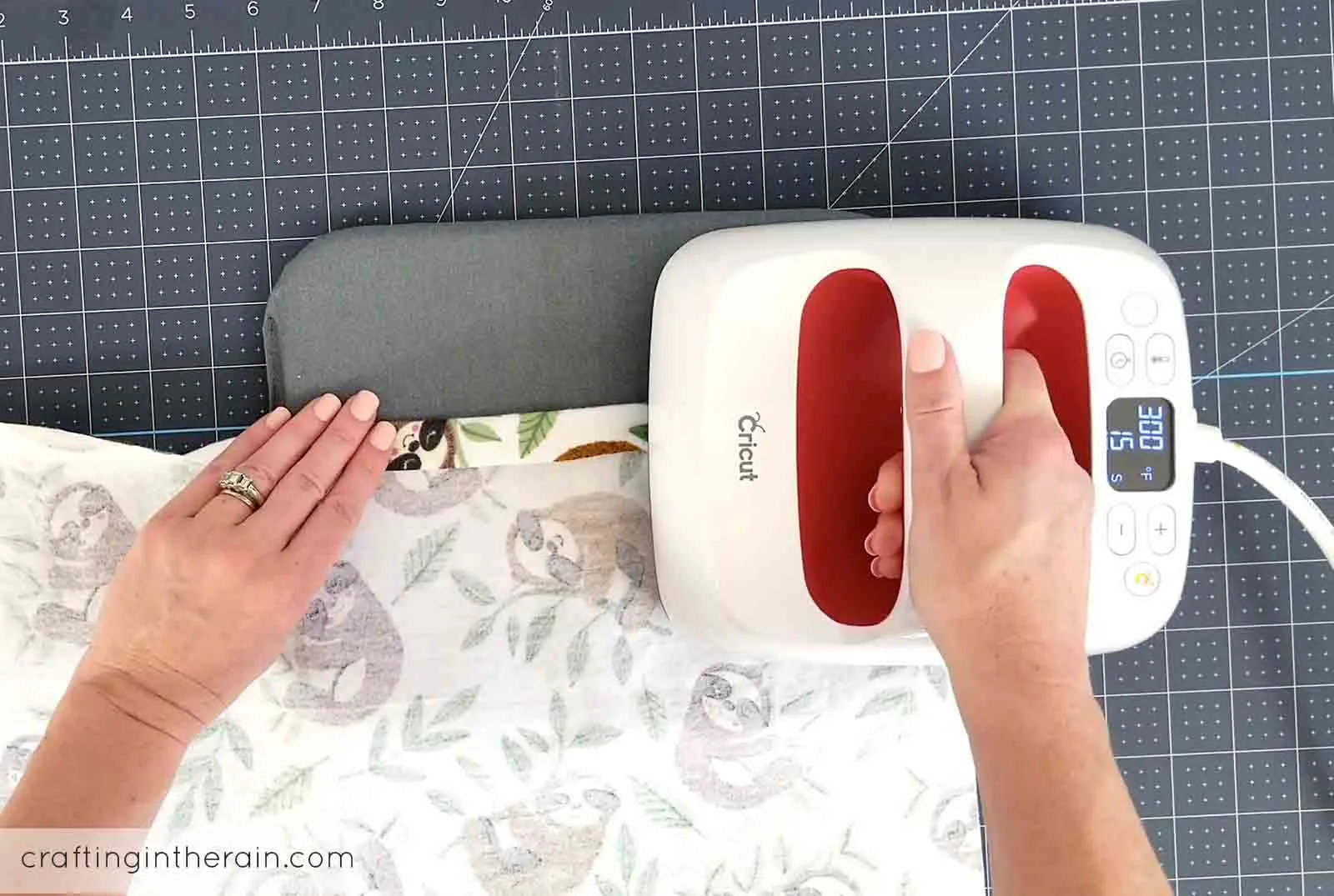 Fold the fabric right sides together so it's about 20 inches wide now and sew the short seam and the long seam that isn't folded. Use 5/8 seam allowance. Turn right side out.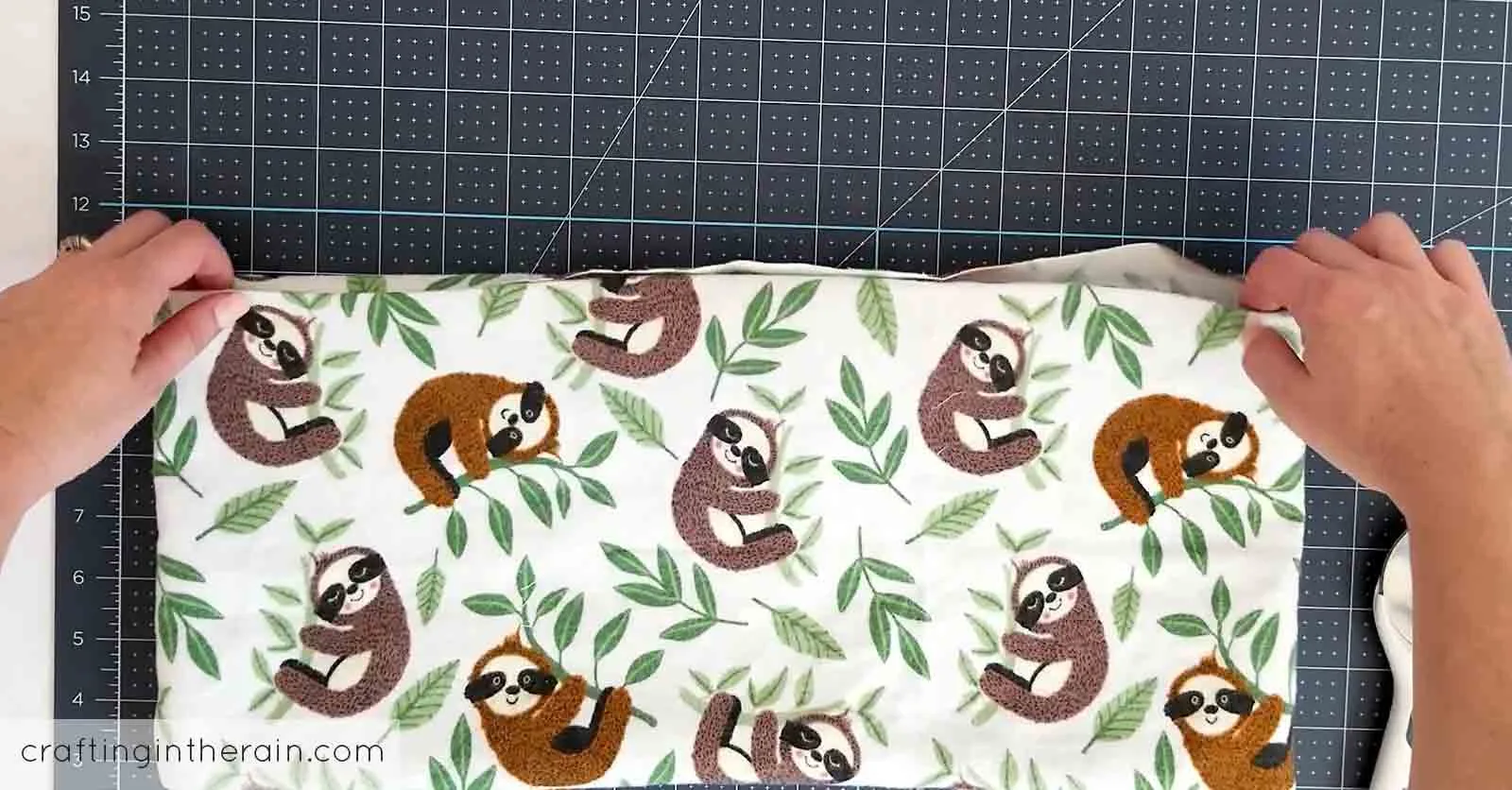 Divide the bag into three sections and sew two dividing lines to make different pockets in the bag.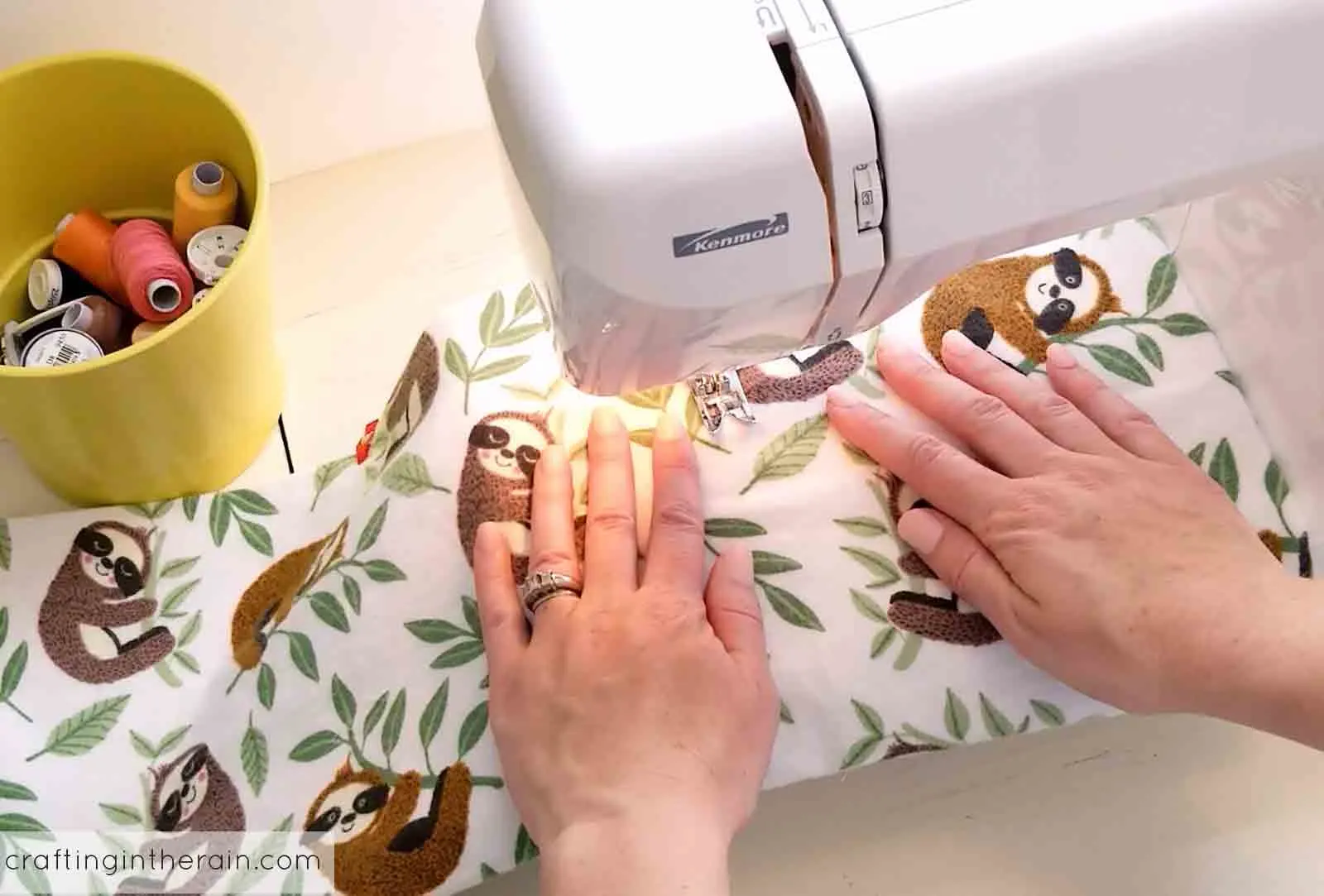 Fill each part of the bag as equally as possible.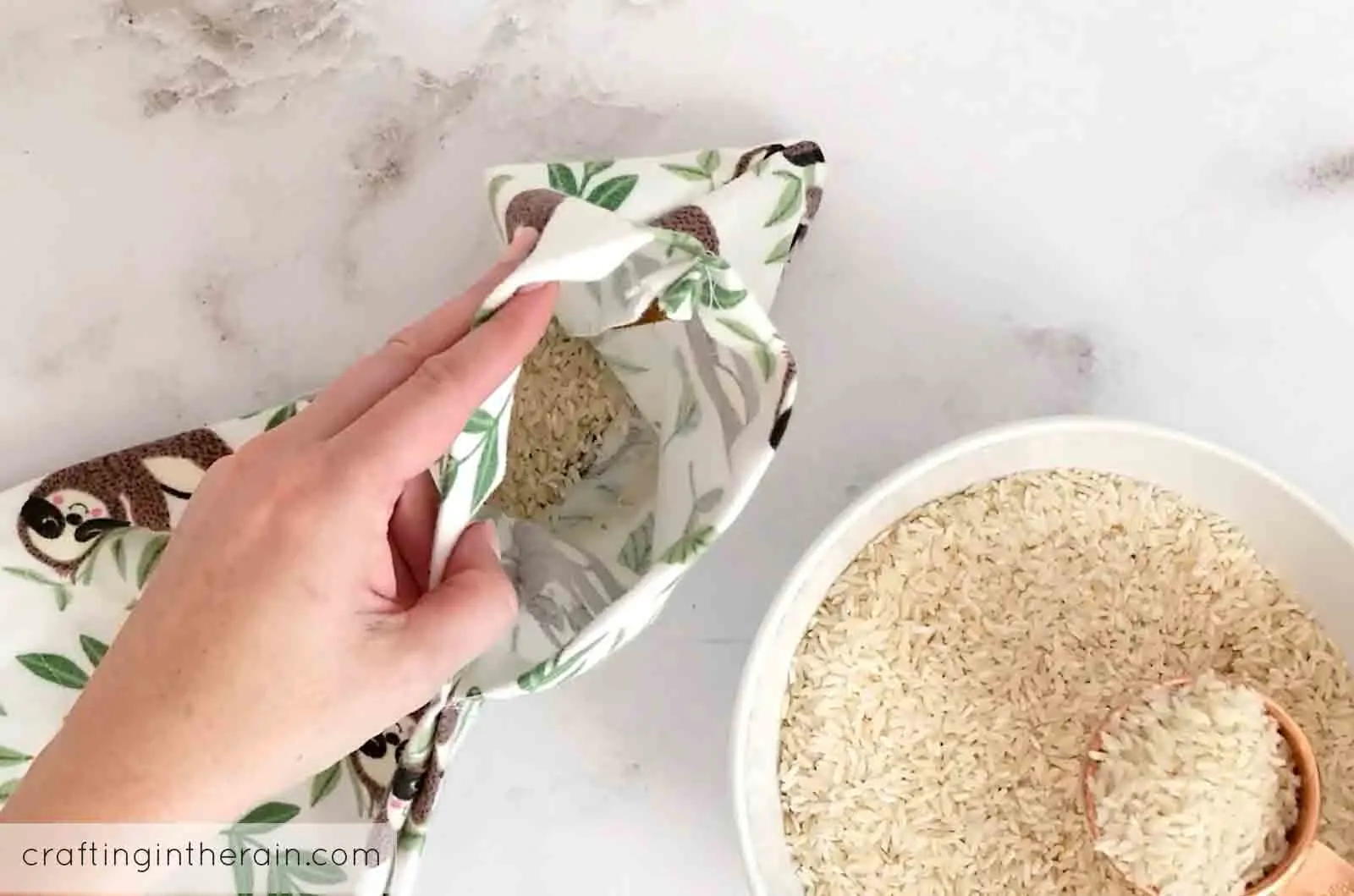 Then carefully sew up the top seam so none of the rice falls out while sewing.
You can then microwave the heating pad for about 1 1/2 to 2 minutes. Check the temperature with your hands before placing on other skin. Wrap the rice heating pad with lavender around your neck and shoulders, or on your back, and enjoy a few relaxing minutes.
The rice heating pad will stay warm for about 20 minutes. They can also be stored in the freezer – a couple of smaller sized ones would be great to have around for bumps and bruises.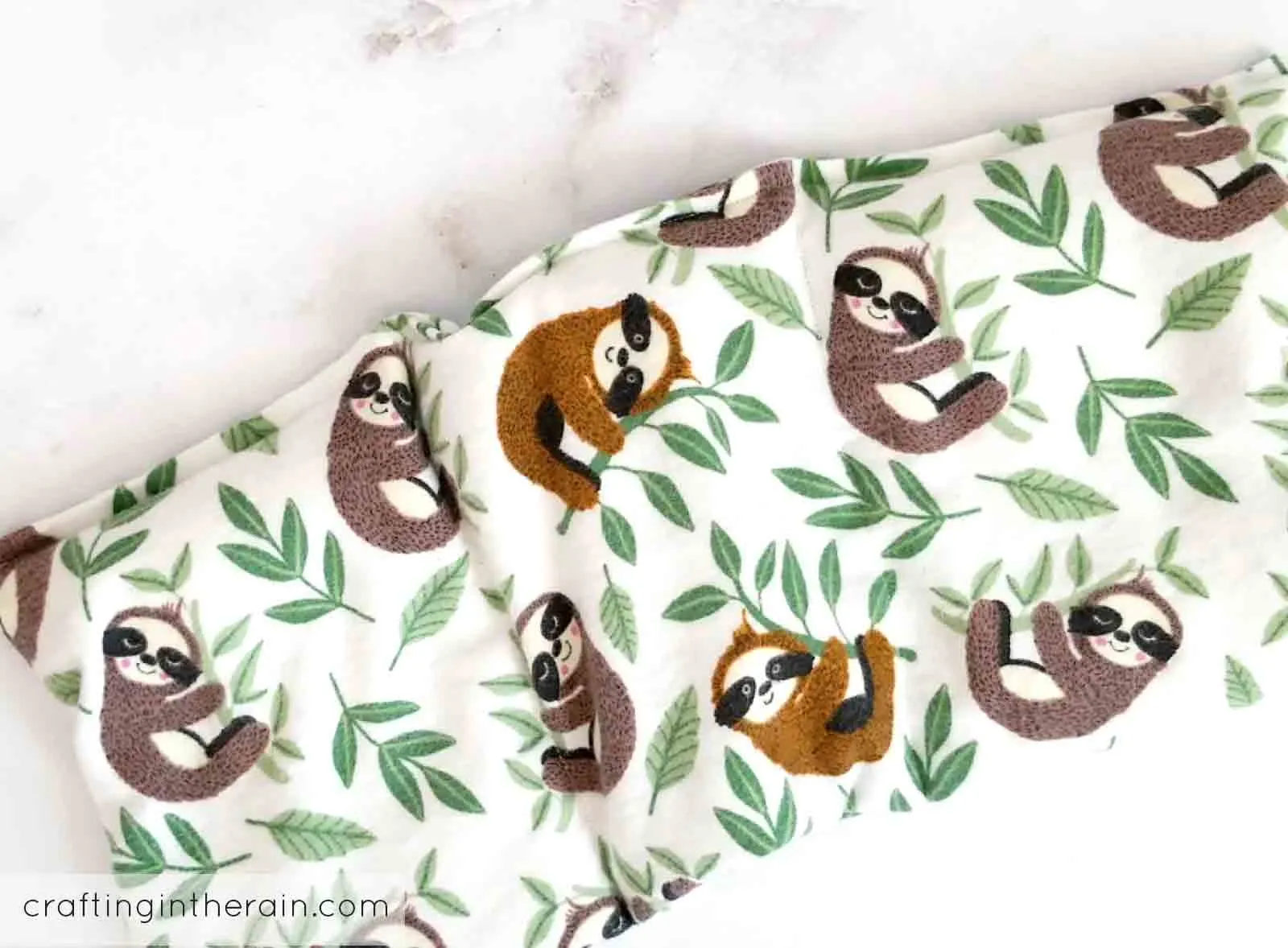 These heating packs make great gifts and can, of course, be customized with all kinds of fabric. One thing to note – you probably shouldn't decorate with any kind of iron on vinyl. It may melt or have problems with the adhesive in the microwave.
Any questions? Let me know! And have you tried something similar with other essential oils? I'd love to know what else I should add into my next bags I make!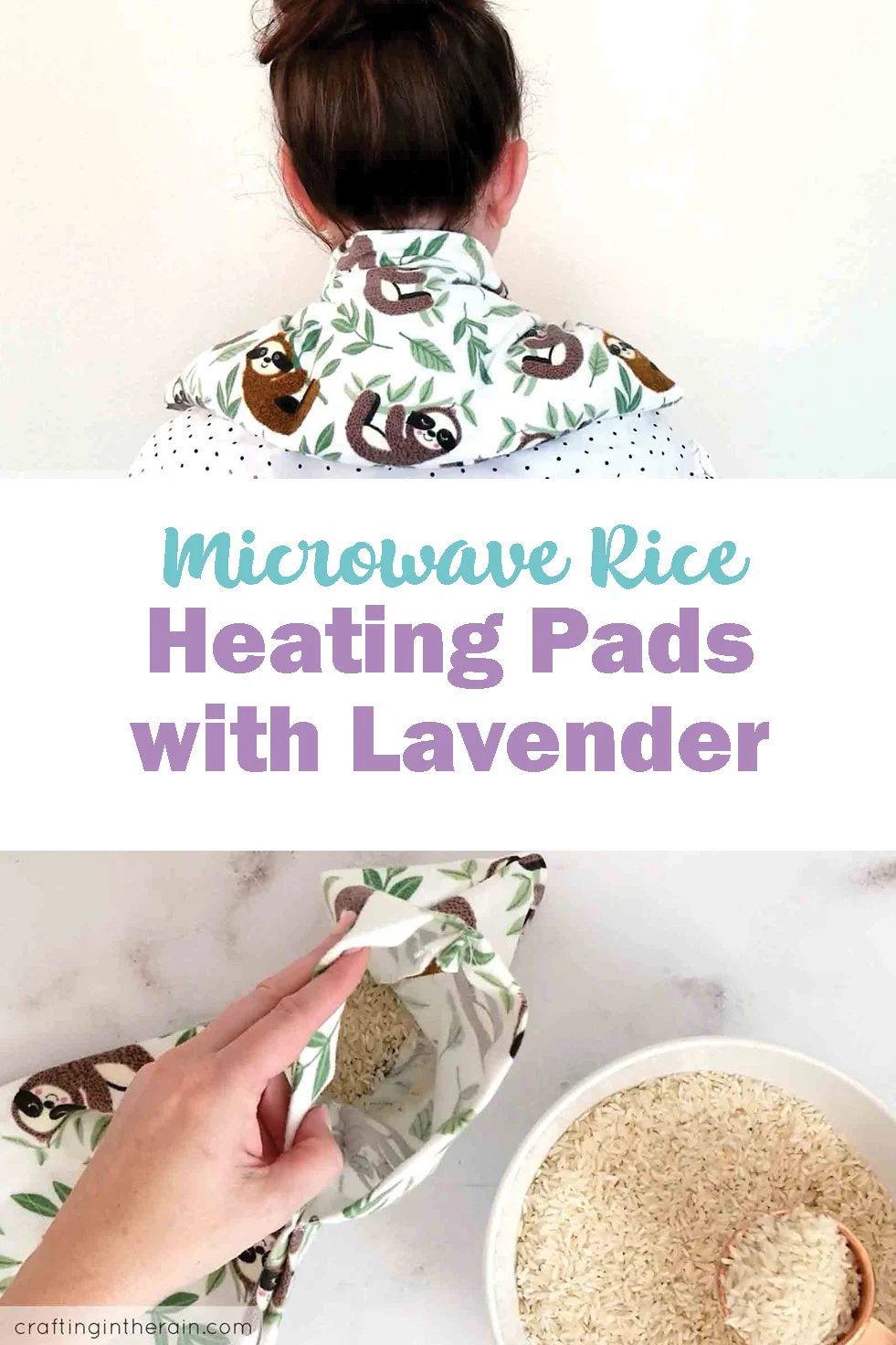 As a final note, some people have been asking me if there are non-food fillers that can be used in a homemade heating pad. All the tutorials I have come across have used food fillers- things like flaxseed, corn, and of course rice. But I did find this company that is making heating pads filled with lava sand! The Lavabag will holds heat (or cold if it's been in the freezer) longer than any other microwaveable pad I've tried. And because the sand easily molds around my neck or shoulders or stomach, it's very comfortable to use. Read here for more information about Lavabag.