Learn how to make this Cricut Mug Press design with markers. The Cricut Mug Press works with designs drawn with Infusible Ink pens or markers.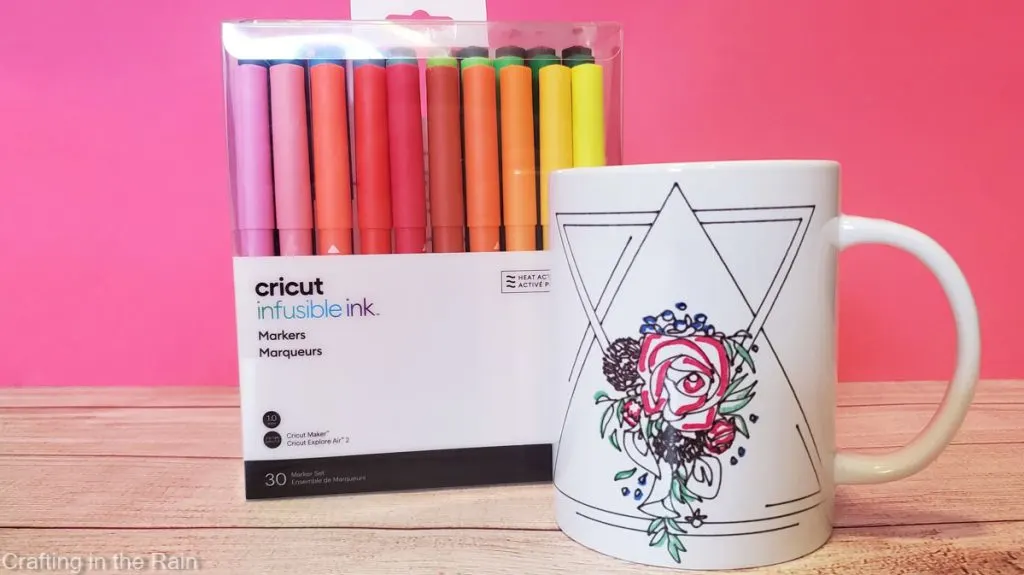 For this mug, I used a combination of colored markers and a black pen. I used my Explore Air 2 to draw the design with the black Infusible Ink pen, and then I added freehand color with markers.
The result is a cool artistic mug.
Supplies needed to make a Marker Mug
Create a new Design Space Project and search for image M1469B099. This is sized for the 12 oz (small) Cricut Mug. If you want the large mug, it's image #M1469B08B.
Draw design with Cricut infusible ink pens
Press a piece of laser paper on a blue mat and load it into your Cricut machine with the black pen in clamp A.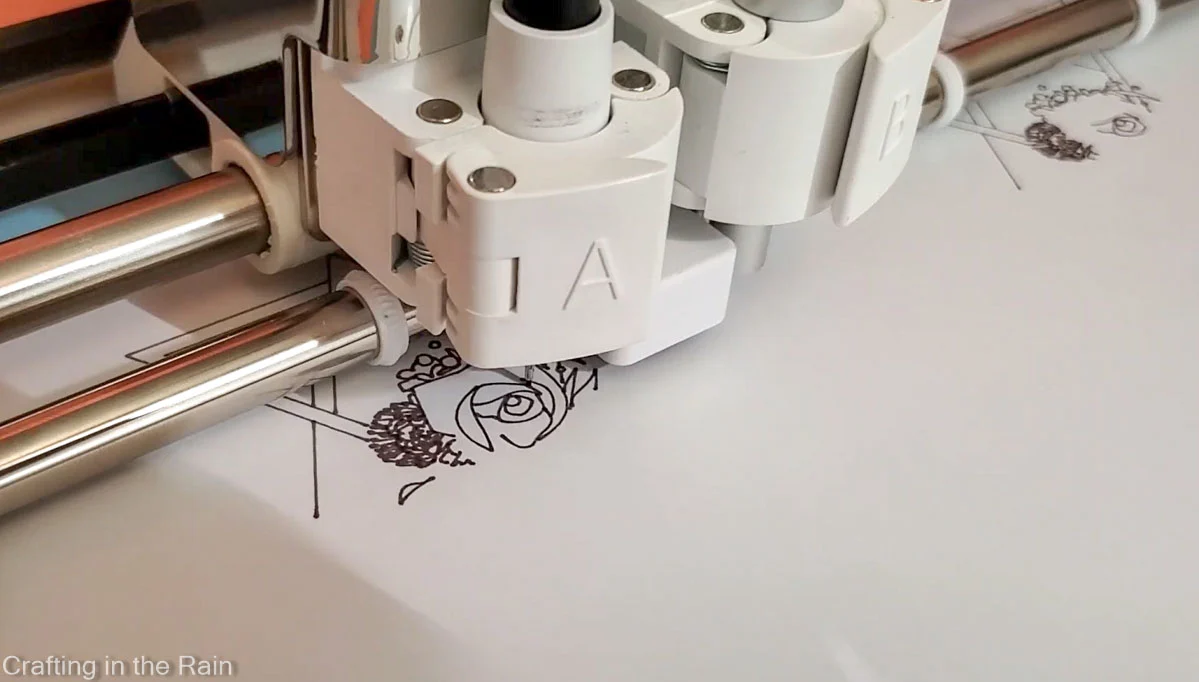 Mirror the image and cut on the "copy paper" materials setting.
The design will draw on the paper and the blade will cut the outline of the whole shape that will get taped to the mug.
Peel the mat away from the paper and add in marker colors however you like.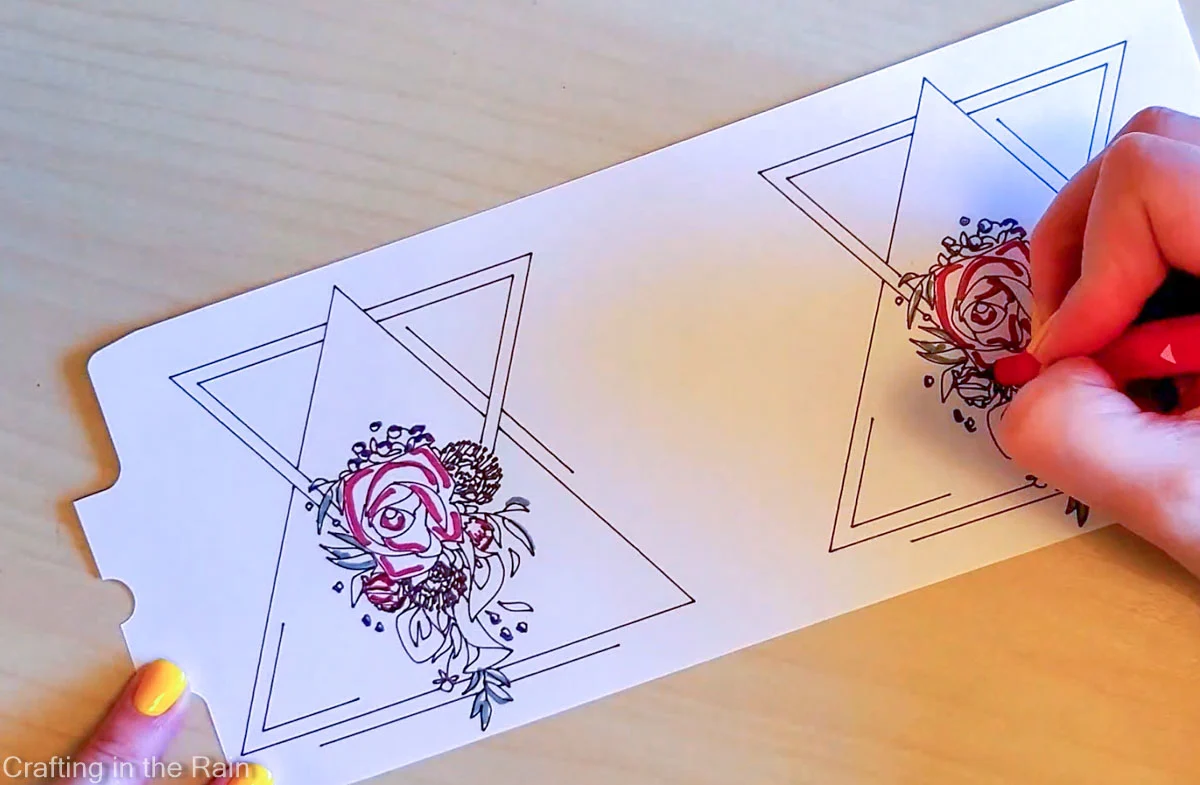 Attach pen design to cricut mug
Center the design on the mug and secure it with heat tape. Cover with 3 layers of butcher paper and tape in place. The butcher paper absorbs any ink that comes through the copy paper and protects the heat plate.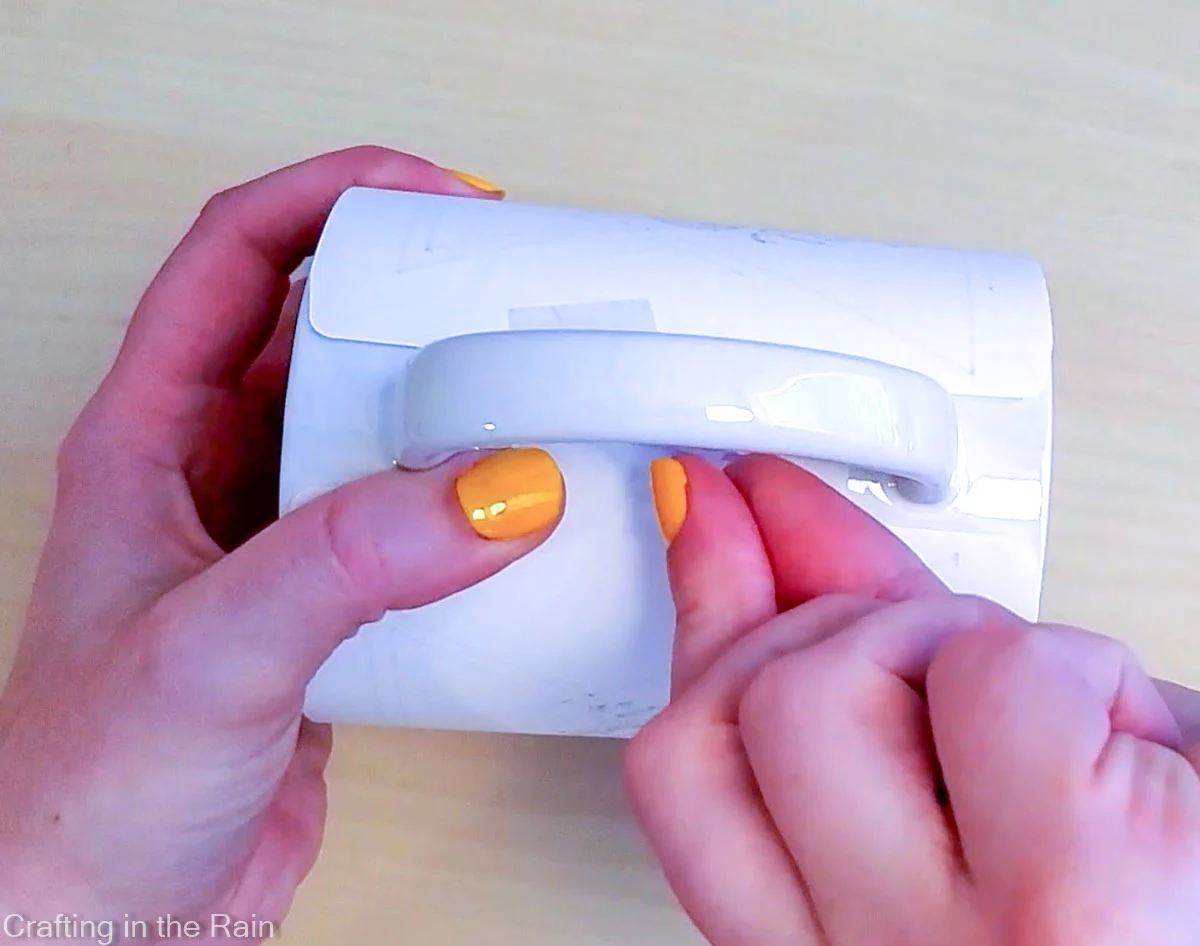 **Note, the "3 layers" is for using the butcher paper that comes in large rolls of Infusible Ink, and it is much thinner than the roll of butcher paper I got from Amazon. So I only do one layer of that butcher paper on a pen/marker mug like this.**
Use mug press for pen and marker design
When the Mug Press has preheated, lower the mug down onto the the heat plate and press down the lever to lock it in place.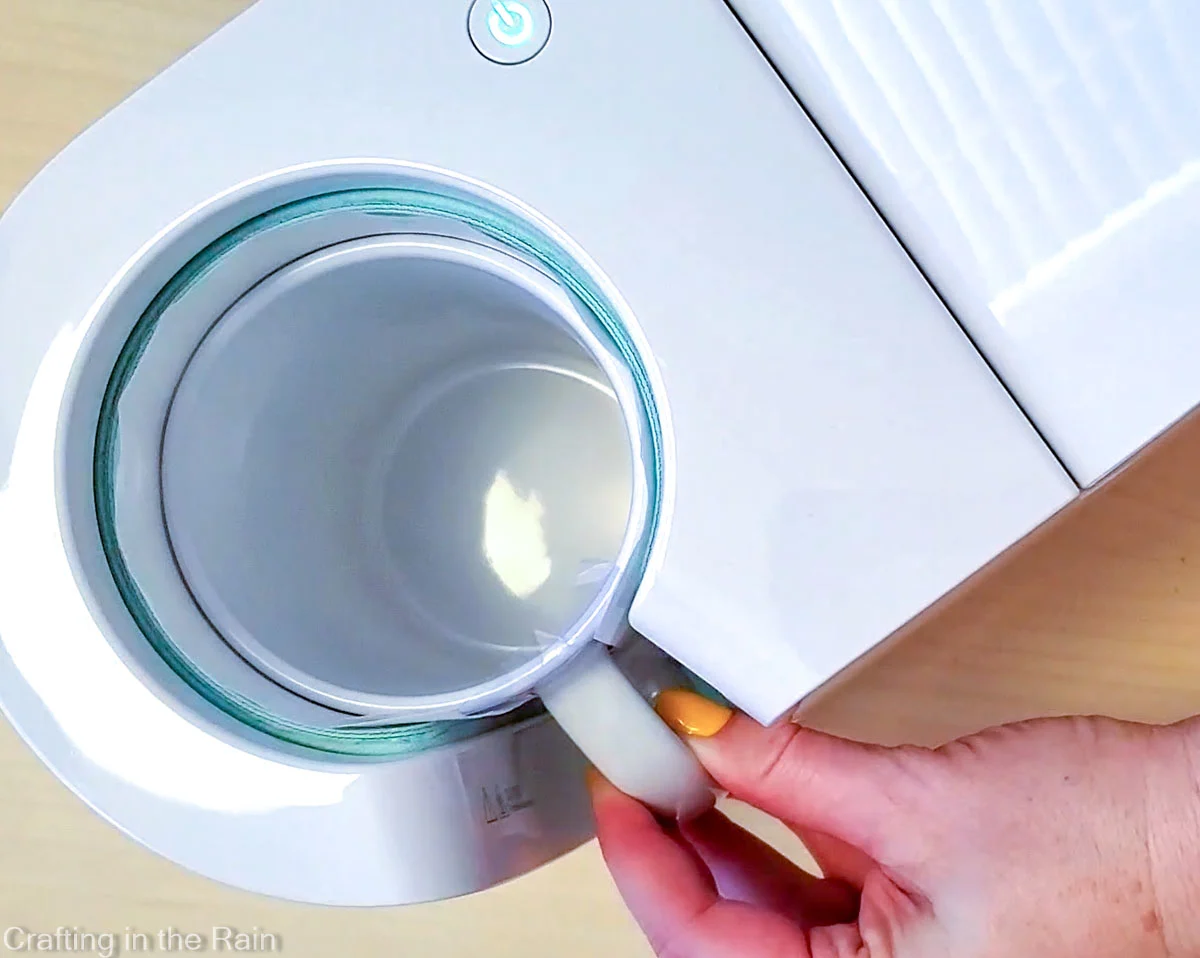 Remove the mug, touching only the handle, when the machine beeps. Let cool on a heat-safe surface like an EasyPress Mat.
Result of infusible ink marker mug
When the mug is cool enough to touch, remove the tape and layers of paper to reveal the transferred design.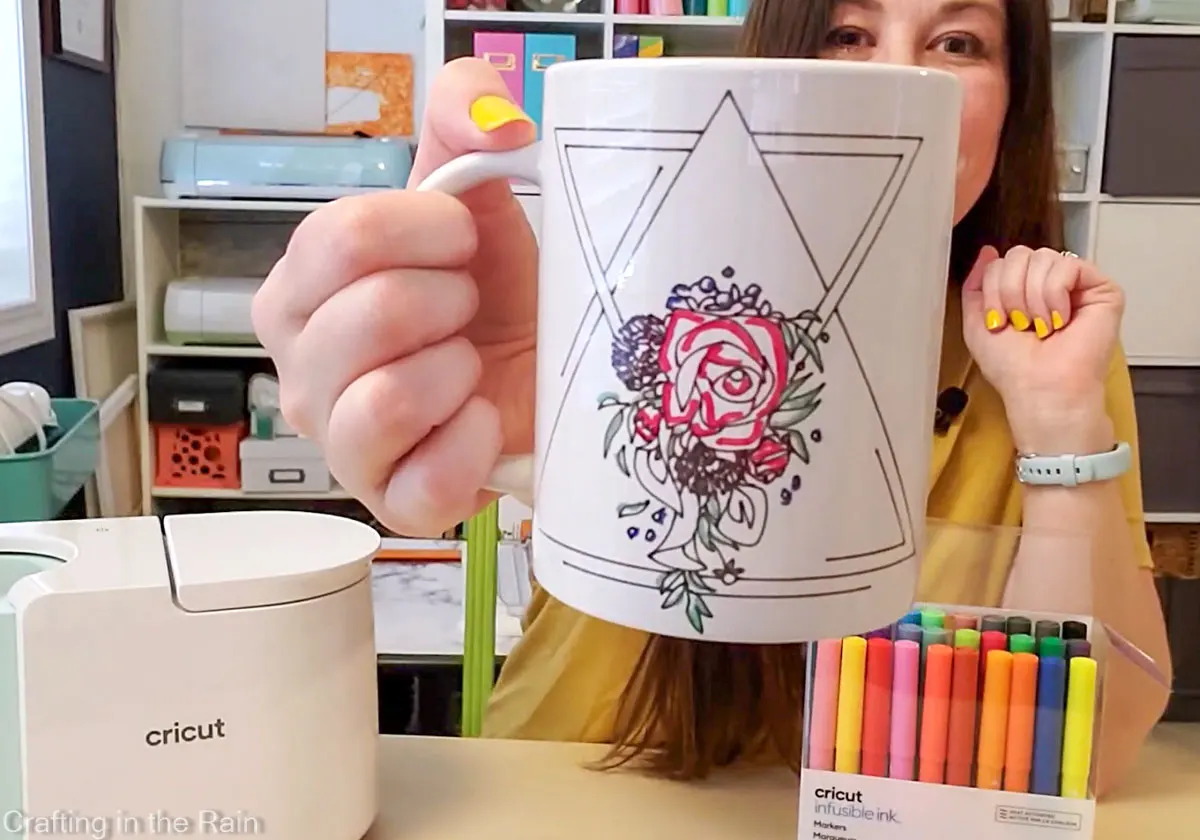 Remember, this mug is food safe, dishwasher and microwave safe, and can be used immediately.
This is a great mug design to load up with a few art supplies to give as a gift. Think brushes, markers, pens, or pencils.
Have any questions, let me know!