We recently had another nephew join our family, and since I couldn't attend the baby shower in another state, I decided to do something that I could send after he was born.



I found an 8×10 wood board at Michaels and used these other supplies as well:
stencil brush (so it was stiff)
DecoArt Dimensional Effects
black, white and light blue paint Deco Art 132276 Americana Acrylic Paint 2 Ounces-Baby Blue-Opaque (Google Affiliate Ad)
vinyl
sandpaper

Start by mixing 1 tablespoon of Dimensional Effects with 1 teaspoon (approximates) of black paint. Use the stiff brush to drag the medium across the board. Don't worry if the coverage isn't perfect, and you want lots of lines in it as well–this will create the raised lines that will sand off and look distressed later.


When that's dry, cover the whole board, including the sides, with blue paint (or whatever color you want your letters to be in the end)



Cut all your information from vinyl and stick to the board when the blue paint is dry. Paint over everything with white paint and remove the vinyl.



When the white paint is dry, use sand paper to take off some layers of white and blue paint. The raised lines of the Dimensional Effects give great texture to the final product.


For other ideas on how to use Dimensional Effects, visit the
DecoArt website
. They asked me to create a project for them, and I made these two picture frames, creating different patterns on them by the way I applied the Dimensional Effects. I used a stencil brush to make the swirl marks, and on the other I used a popsicle stick to get thick lines. I have on my list to try this same kind of thing but using a color other than black to add in too.



Click here for a great post on How to Cut Vinyl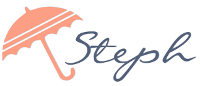 **I was compensated by DecoArt to create a project for them, but was not required to write a post about it–and of course all thoughts and opinions are my own**