{Add color to a wooden frame with a bit a ribbon}


I hope you have all been enjoying the A-Z series this month. It's always so fun for me to open up my emails with everyone's pictures in them. Creative friends are awesome 🙂
Here's what we have for this week: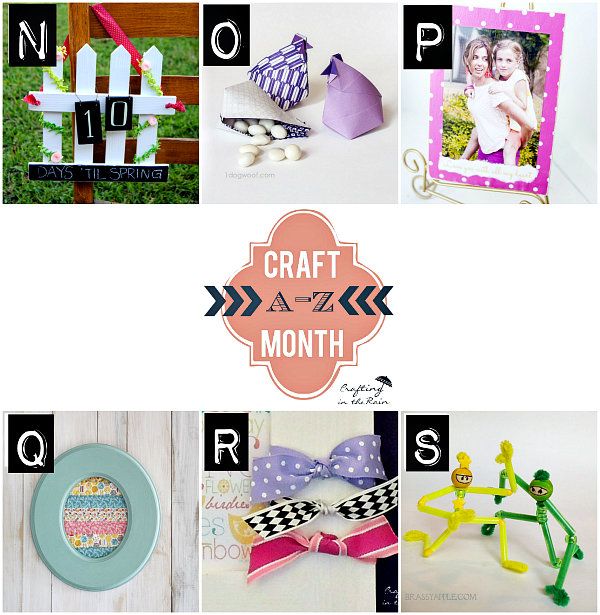 N is for Numbers sign || Shaken Together

O is for Origami boxes || One Dog Woof

P is for Photo Plaque || Kristen Duke Photography

Q is for Quilted egg || Honey Bear Lane

R is for Ribbon frame || Crafting in the Rain

S is for Stick men || Brassy Apple
I came back to basics for my letter this week and chose Ribbon for R. This one is nice and easy. You need no tools and probably already have all the supplies at home. If you speed up drying time with a hair dryer I'll bet you could do this in about 15 minutes.
Supplies:
1 picture frame (any kind, any size)
2 pieces of ribbon (about 8 inches long each)
Paint and brush

Paint the frame and allow to dry. My color was Cotton Ball by DecoArt.


Tie ribbon pieces around one side of the frame, placing the knot in front.

Add a picture or printable and you're done!
The printable I used came from Desiree at 36th Avenue



Even though the biggest word in there is RAIN (fitting for here of course) here's hoping for sunny spring weather 🙂
What do you think? How is spring looking where you live?