Have you ever had a piece of jewelry that just wasn't as exciting as it could be? I'll show you a way to upgrade jewelry with Envirotex Jewelry Resin, or even resin fix jewelry in some cases!
NOTE: I used the above linked jewelry resin, but it doesn't seem to be available any more.
My next recommendation would be Clear Cast Resin, or any other clear resin you have, including leftovers from another project pour.
I recently bought a bracelet made of a few leather straps, some sparkles, and a glittery framed rectangle.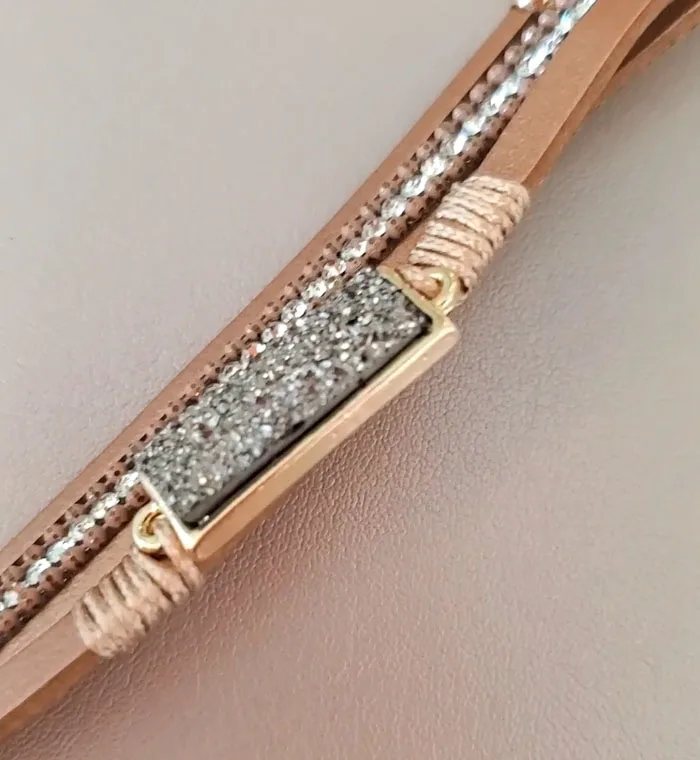 The rectangle piece was already loose though and in danger of falling out. Plus, it seemed a little dull, and I knew I could bling it up a little more with Resin.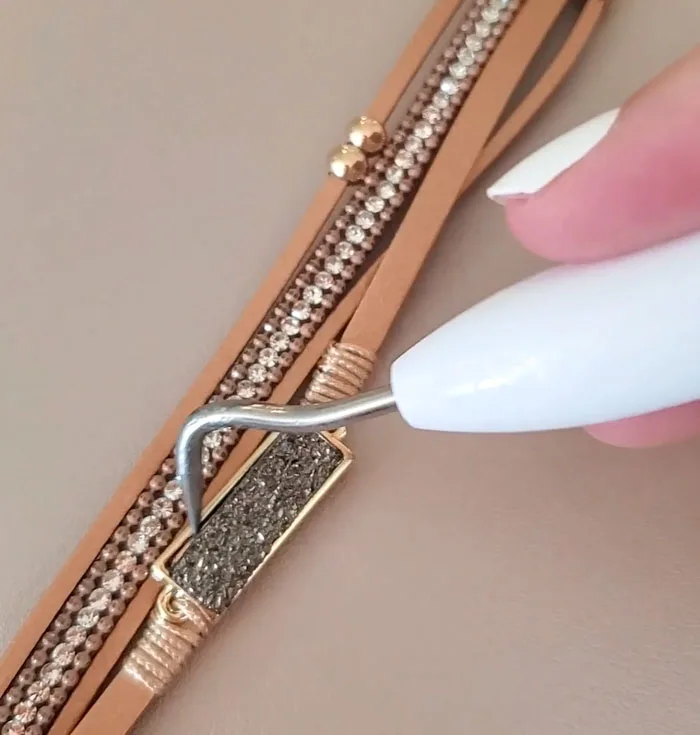 I pried the piece out and cut a piece of glitter iron-on vinyl in exactly the same size to fit in the bezel.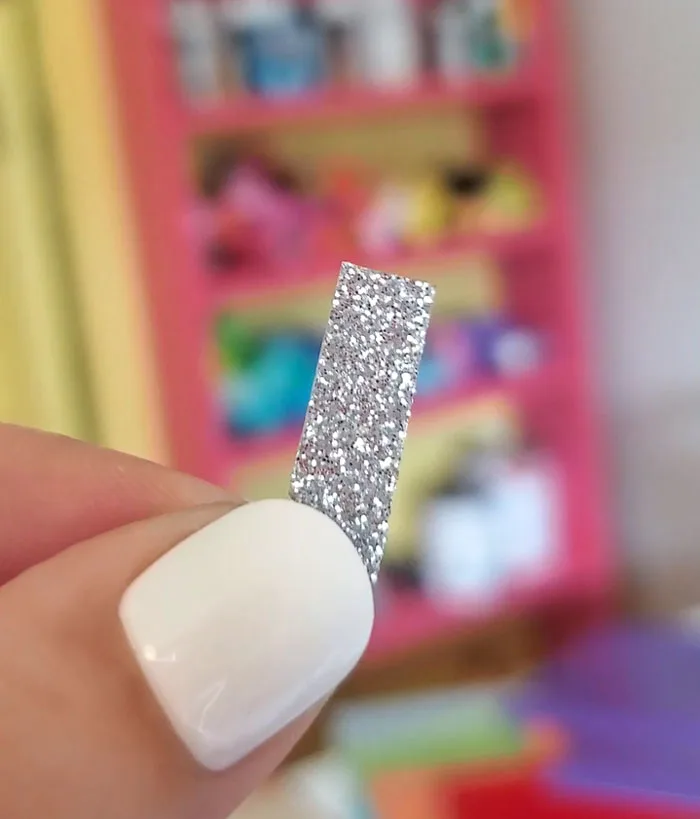 Since I was using HTV, I used my mini iron to activate the glue and get it to hold its place in the frame.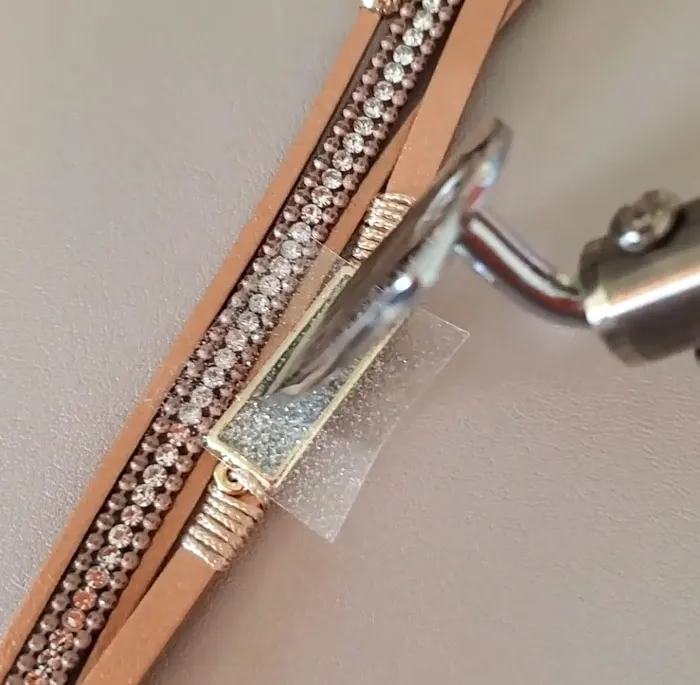 Here's where you've got a few options. You could use glitter adhesive vinyl, glitter paint, or even actual glitter or glitter flakes.
Now we move to the resin. You will probably only need a few drops of mixed resin, depending on the size and depth of what you are filling or covering in your jewelry.
I dripped just enough resin to reach the top of the bezel, making sure to fill all the way to the corners too.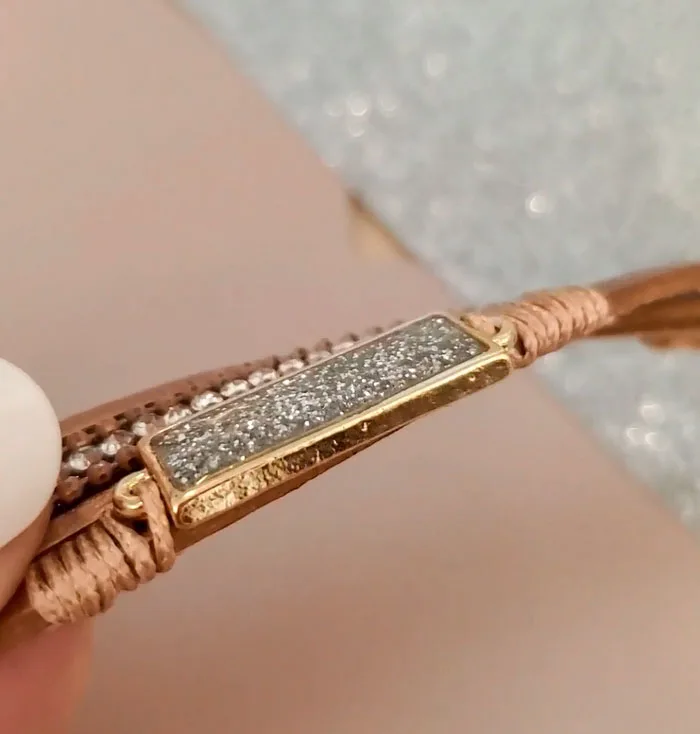 I let it cure overnight and the result looks better than the original! The glitter HTV sparkles, and the top is totally clear, smooth, and shiny.
This would be a great project for using UV resin as well, since you could cure it under UV lamp in just a couple of minutes!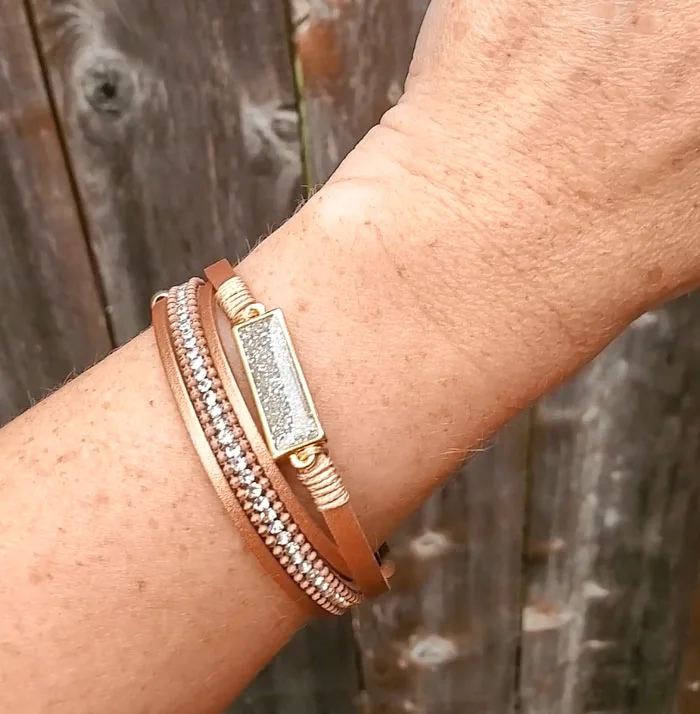 With such a small resin project like this, Envirotex Jewelry Resin, EasyCast or Envirotex Lite will work great and give your jewelry piece a dazzling shine. It would be perfect for using up some leftover resin from another project as well.
So the next time you're looking through your jewelry box, or even out shopping, keep this idea in mind. You may find something that you'll be able to change up or fix to more of your style, just by adding a bit of resin!
Have you fixed or improved a piece of jewelry with resin before? Tell me about it!