Whether you're prepping a preschool lesson on sharks, or crafting up some fun for Shark Week on the Discovery channel, this pine cone shark is cute and easy.
Pine Cone Shark Craft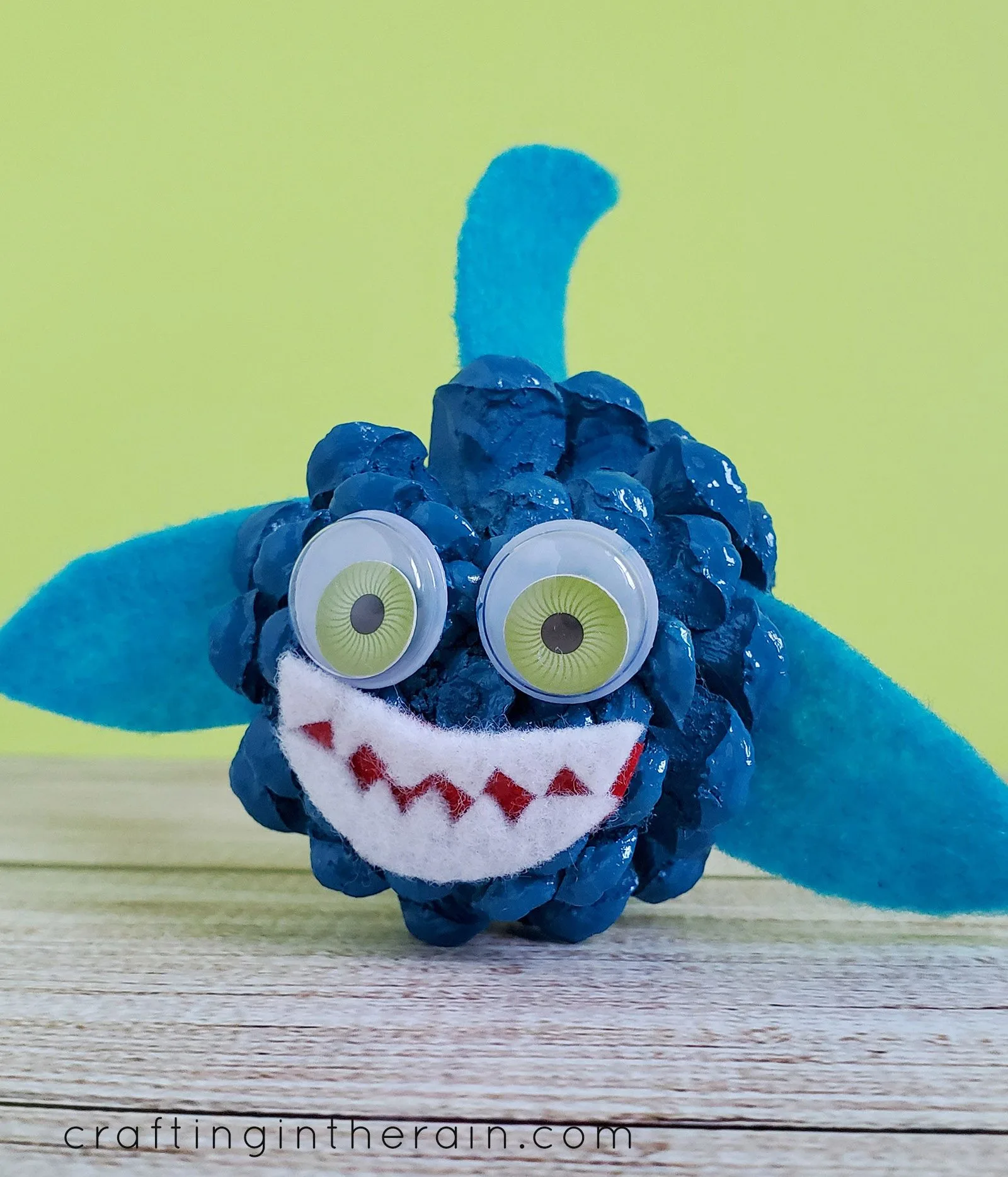 You'll need a few supplies that you might even have already.
Pine cones – buy them or collect your own if you have trees nearby
Spray primer
Spray Painting Pine Cones
Spray paint is a great way to change the color of pine cones for crafts and decorations. The paint mist can settle down into all the scales and doesn't drip.
Most colors will show up more vibrantly if there is a primer sprayed on first. But if you're short on time, or want to have kids just paint with craft paint, that's fine too.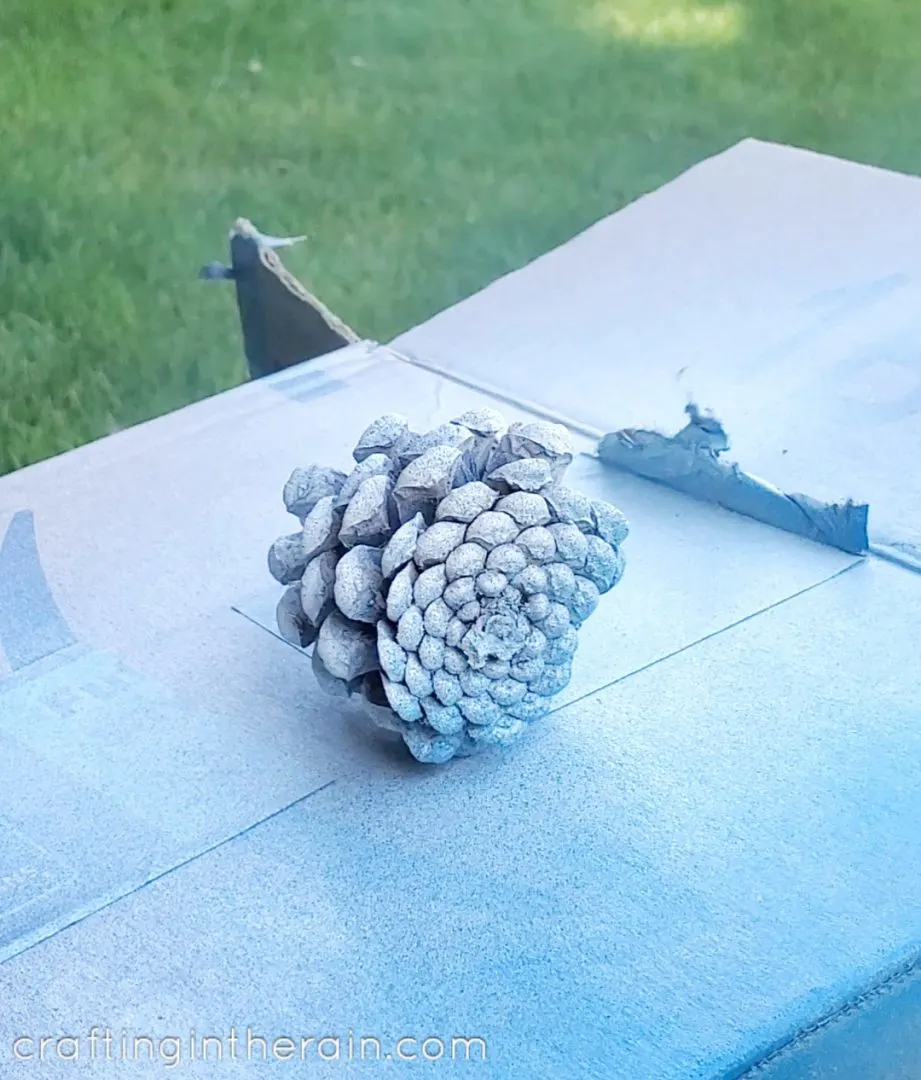 When the paint is all dry you can move on to the other steps.
Creating the Shark
Cut felt shapes for the mouth, teeth, and fins. Go for it free hand, or sketch the shapes out with a pencil first.
It works nicely if you cut the white shapes too big, glue the teeth onto the red mouth, then trim it all down to size.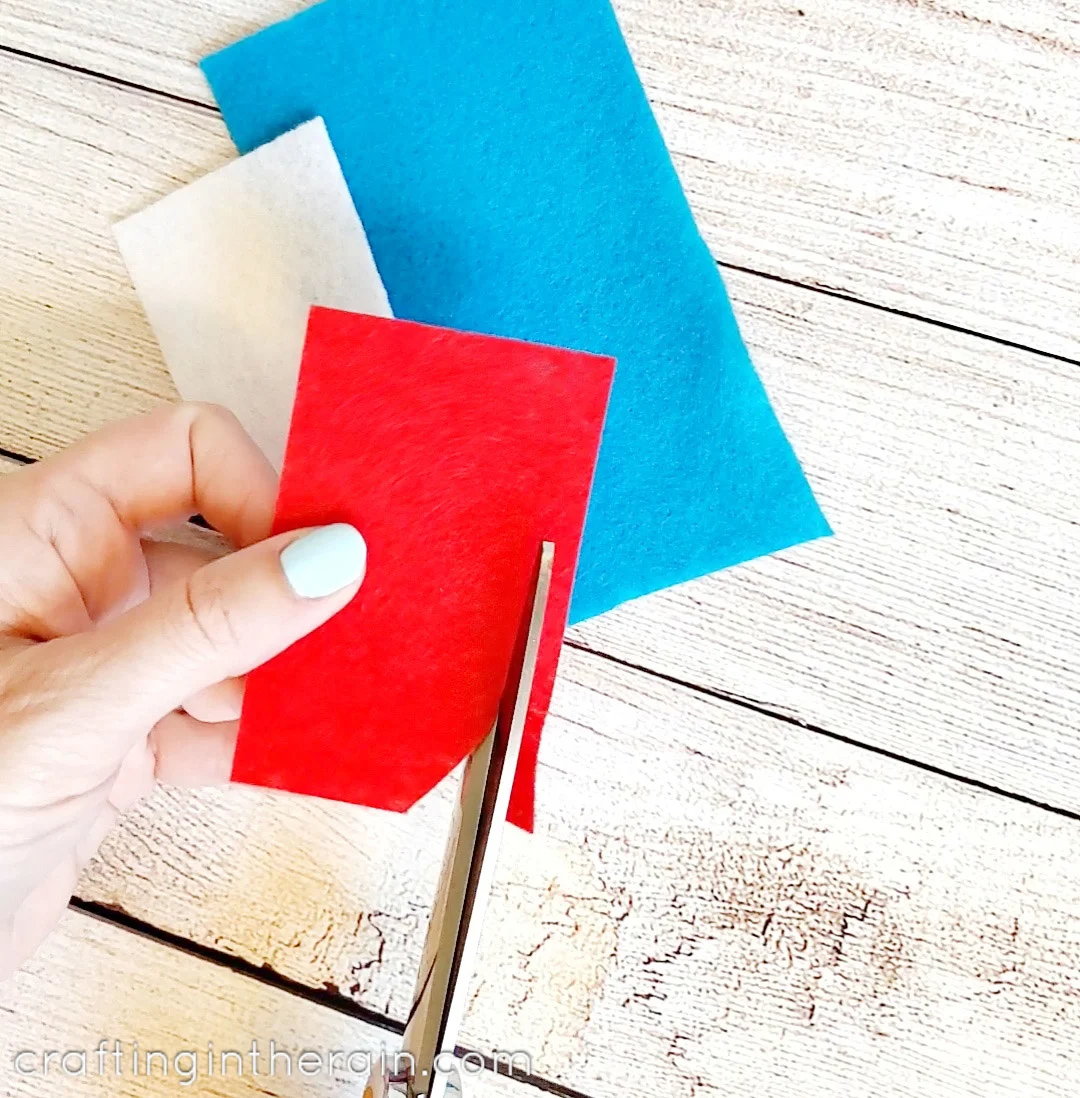 Then start gluing all the pieces on to the pine cone. Large googly eyes like these will look especially goofy. Smaller ones will resemble beady shark eyes more.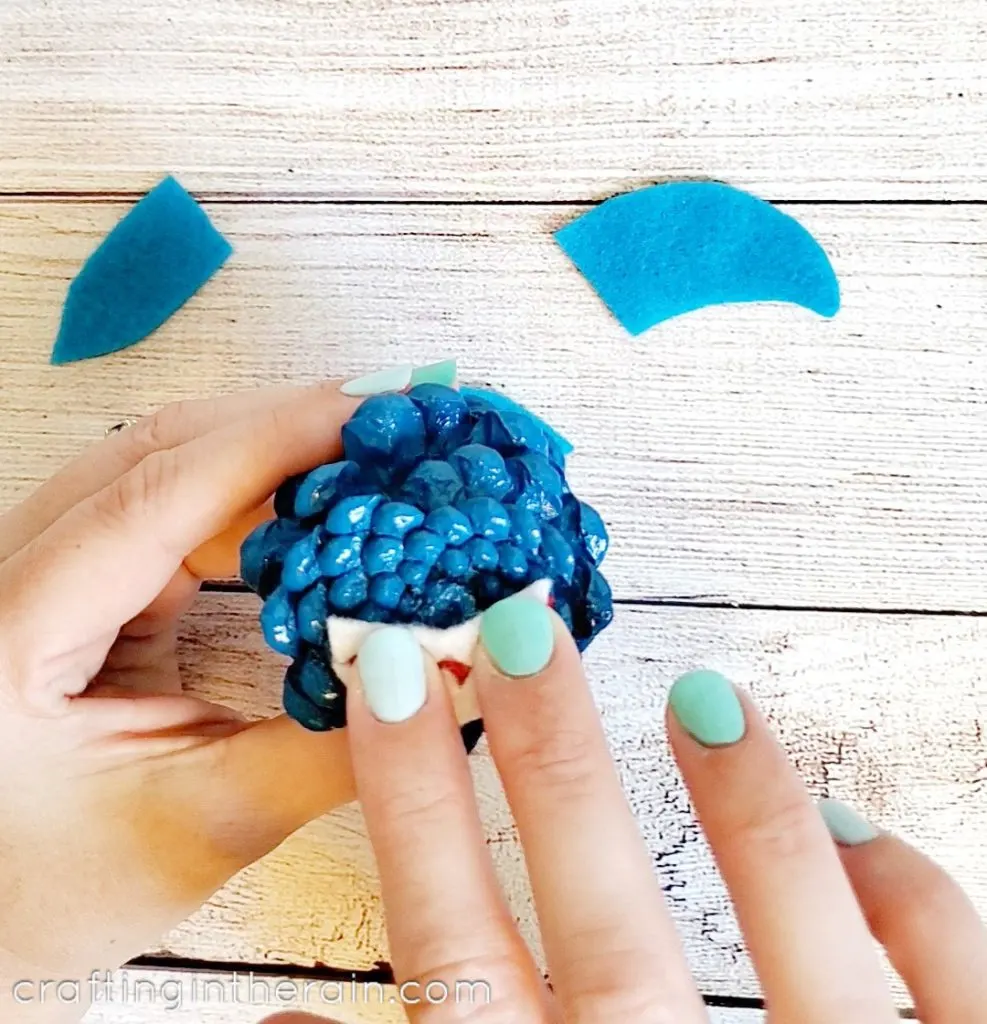 Add glue to the ends of the fins and tuck them in between the scales on the sides.
And then the top fin too. Put glue on both sides of the bottom of the fin so that it will stand upright.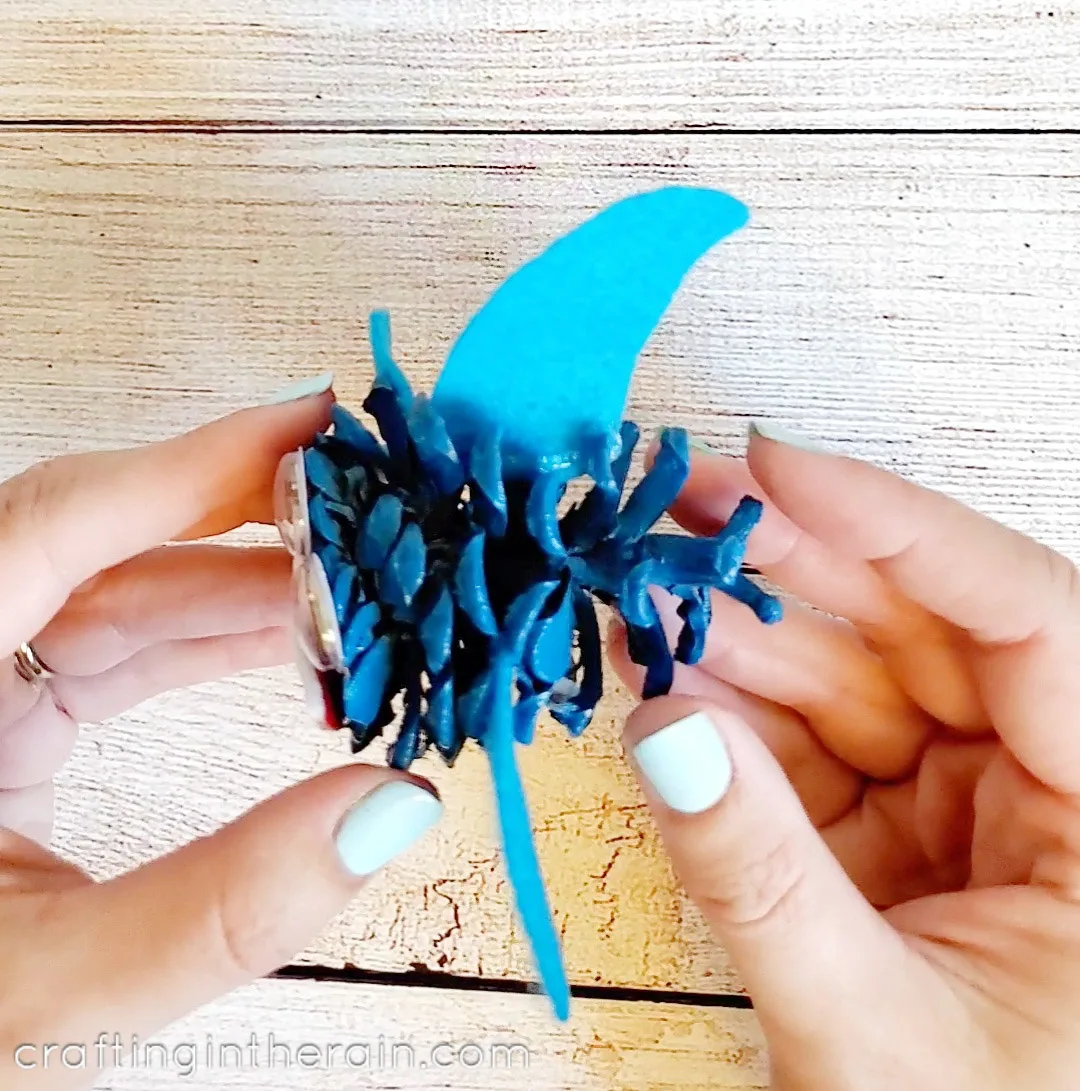 And there you have it! Not very difficult, and you can have your own "Shiver of Sharks" as well. (Did you know that's what a group of sharks is called? So fitting!)
If you make any of these pine cone sharks, I'd love to see how they turn out!
Pine Cone Shark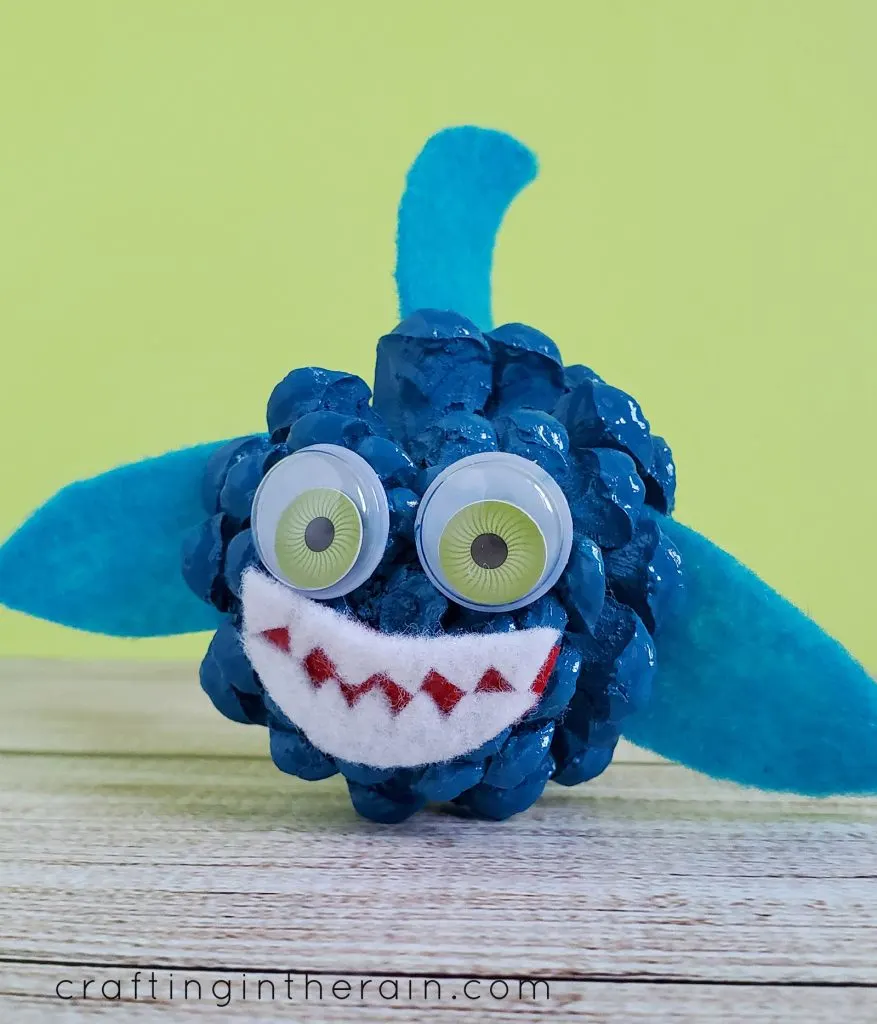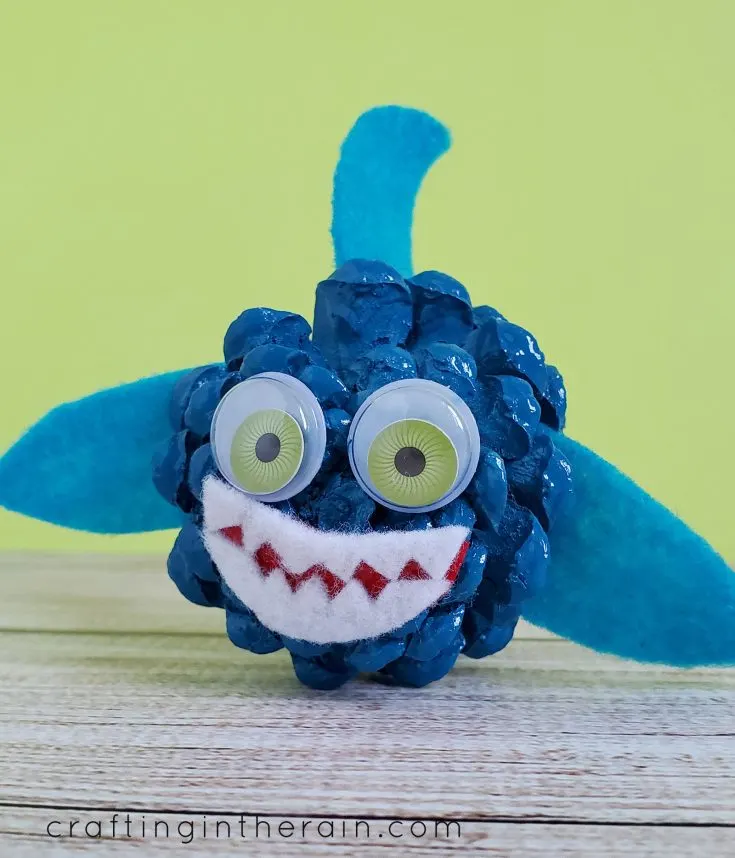 Total Time
2 hours
15 minutes
Materials
Pine cone
Spray primer
Blue spray paint
Felt (red, white, blue)
Googly eyes
Tools
Scissors
Hot glue or craft glue
Instructions
Spray pine cone with primer then spray paint, letting dry between coats.
Cut mouth shape from red felt.
Cut teth shape from white felt.
Cut two side fins and one dorsal fin from blue felt.
Glue everything into place with quick-dry craft glue or hot glue.