Are you looking for a punny Father's Day card to make? What's better than a "dad-joke" style card to give him on his special day! Have your kids help glue the layers together or they can scribble on the inside.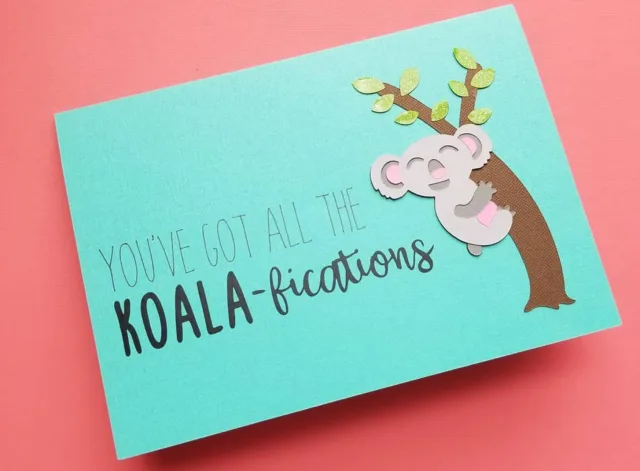 Open the Koala Card Design Space project I designed.
*** If the fonts I used aren't available to you for some reason, you can swap them out with fonts that you have. *** The two skinny lines of font are changed to the writing function. Just make sure that you attach the card layer to the "you've got all the" and the inside layer attach to "for being a great dad."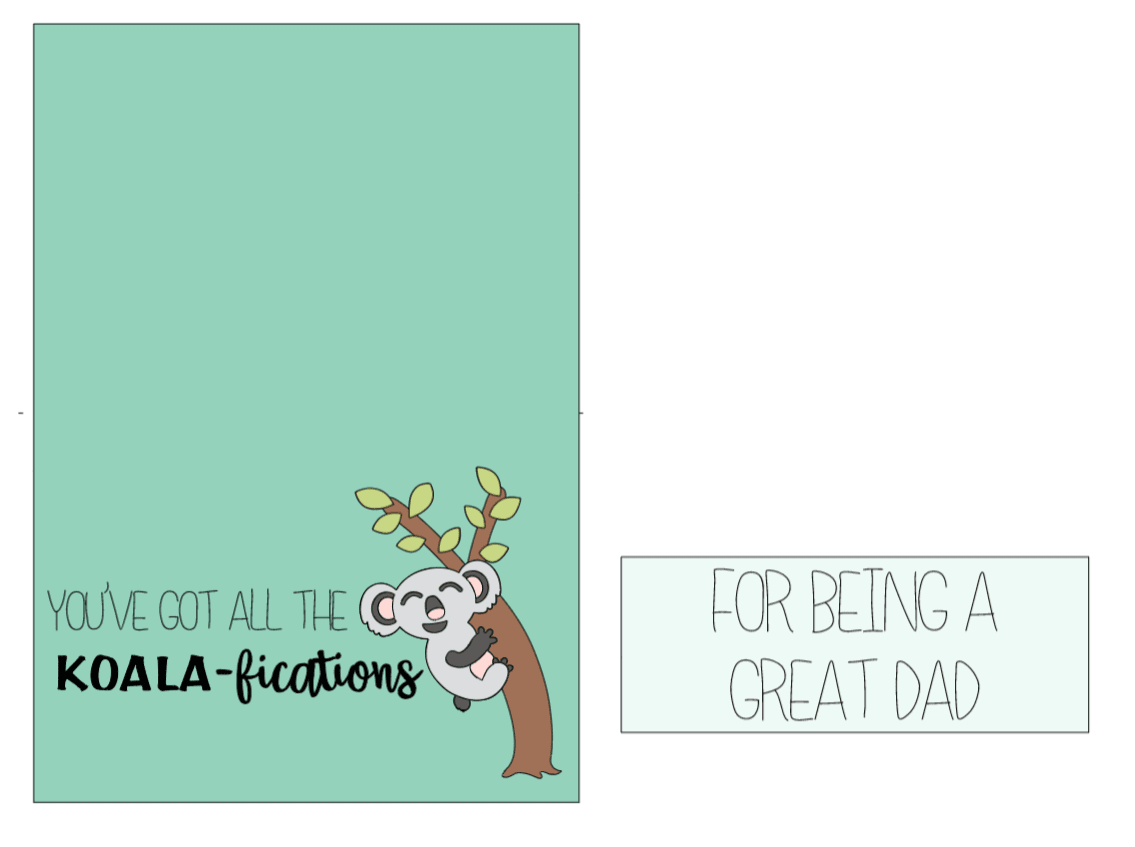 Supplies used: (some links are affiliate)
Cardstock in the following colors: teal, light blue, brown, light gray, dark gray
Vinyl in the following colors: light pink, glitter green (I used lime tree green), black
Foam dots
Cricut Maker (or Explore Air works also!)
Blue mat
Cricut pens
Scoring stylus
Cut the all the shapes for the project.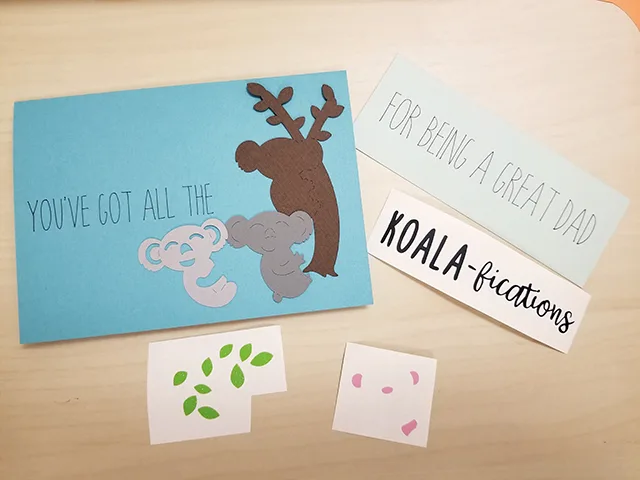 Cut the card base from teal cardstock, adding in the scoring stylus and a black pen to the machine when instructed. The rest of the mats will be light blue for the inside of the card, light gray for the top layer of the koala and dark gray for the bottom layer of the koala, and brown for the tree trunk. The vinyl colors are pink for the koala ears and nose, green for the leaves, and black for the KOALA-fications.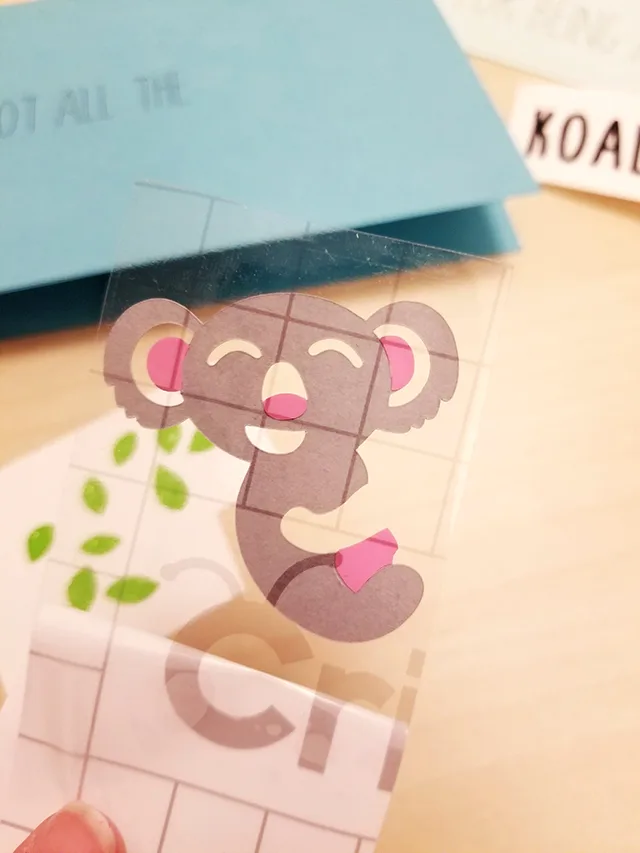 Use transfer tape to apply the black vinyl to the card front, the pink vinyl to the koala, and the green leaves to the tree.
Then glue the koala layers to the tree and the tree to the front of the card.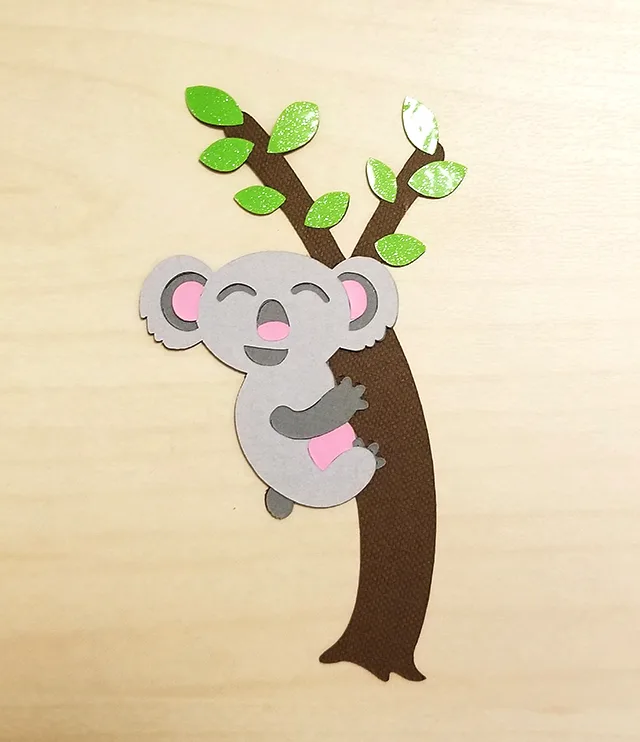 Attach the inside card phrase using sticky foam dots.
The final card size is 5×7 so you'll need an envelope large enough. Design Space has files for cutting envelopes, so you can make your own if you want.
Have you made your own punny Father's Day cards in years past? Leave a link in the comments – I'd love to see! And if you make this one, tag me on Instagram (@steph_crafting_rain) so I can tell you how awesome it looks.