When it comes to Christmas cards, I think I've covered the whole spectrum. Some years I've done my own handmade cards, some years I've done an email only and some years have been skipped all together. I know I personally love getting cards in the mail though, and I'm pretty sure my family and friends do too.

If you're interested in lots of options when it comes to creating your photo Christmas cards, Minted just might be the place for you! Beautiful designs, fun patterns or extra pictures on the back or insides of cards, and even different shapes!

All you have to do is upload your pictures, drag them to the location you want on the card and edit your greeting and you're good to go.

Here are some of my favorite designs to get your ideas rolling.

What kind of year is this for you? Stamped, emailed or off the hook 🙂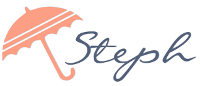 **I was compensated for this post by Minted.com,
but all thoughts and opinions are my own**