Free Halloween printables are great for using at parties, play dates, school events, and just for fun around the holiday. Click through the list of 18 different printables below, including my Halloween Word Game.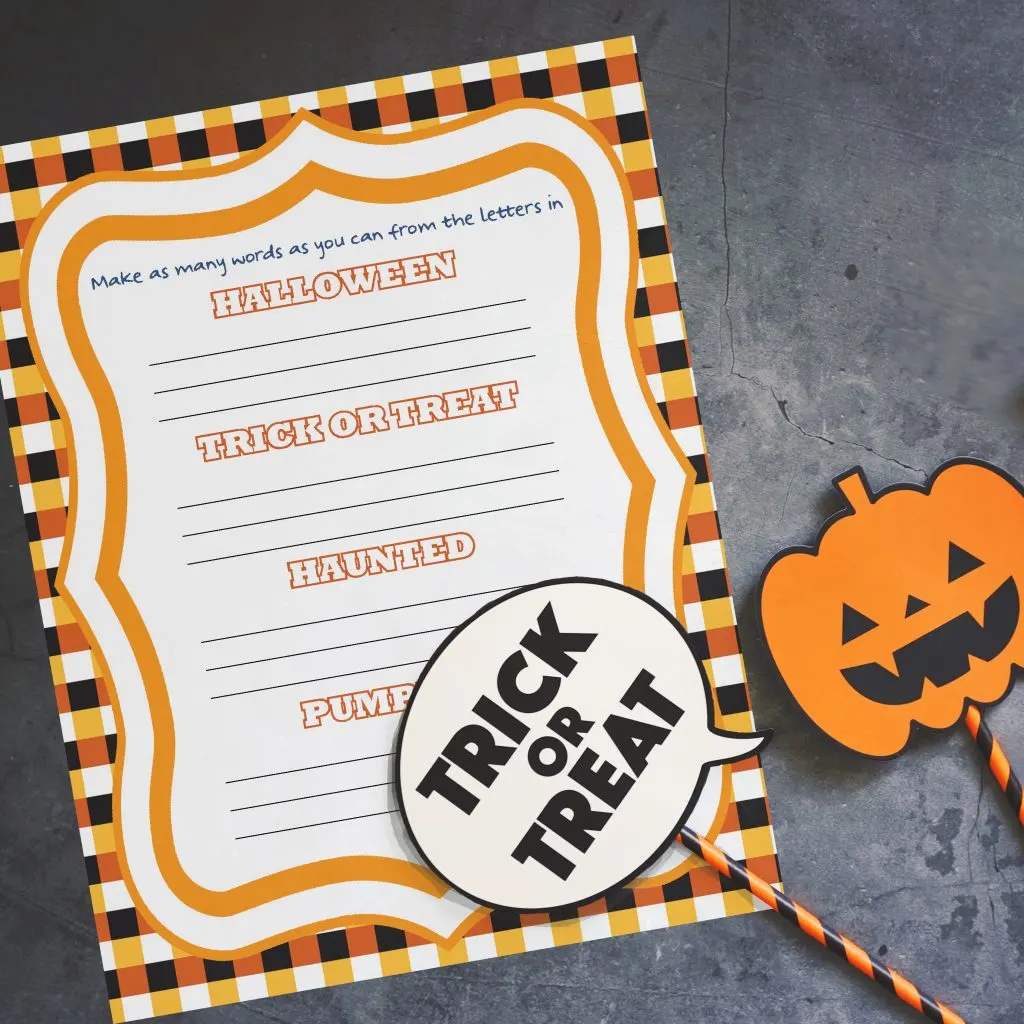 This Halloween game is great for spellers who are able to start to see patterns, and encouraging kids to work in groups.
For this game kids (or even adults!) will see how many words they they can create with the letters found in these common Halloween words.
Downloading the game using this form.
This file is for Personal Use only. Thanks!
I don't think I could pick out a favorite from all these designs. Luckily you don't have to!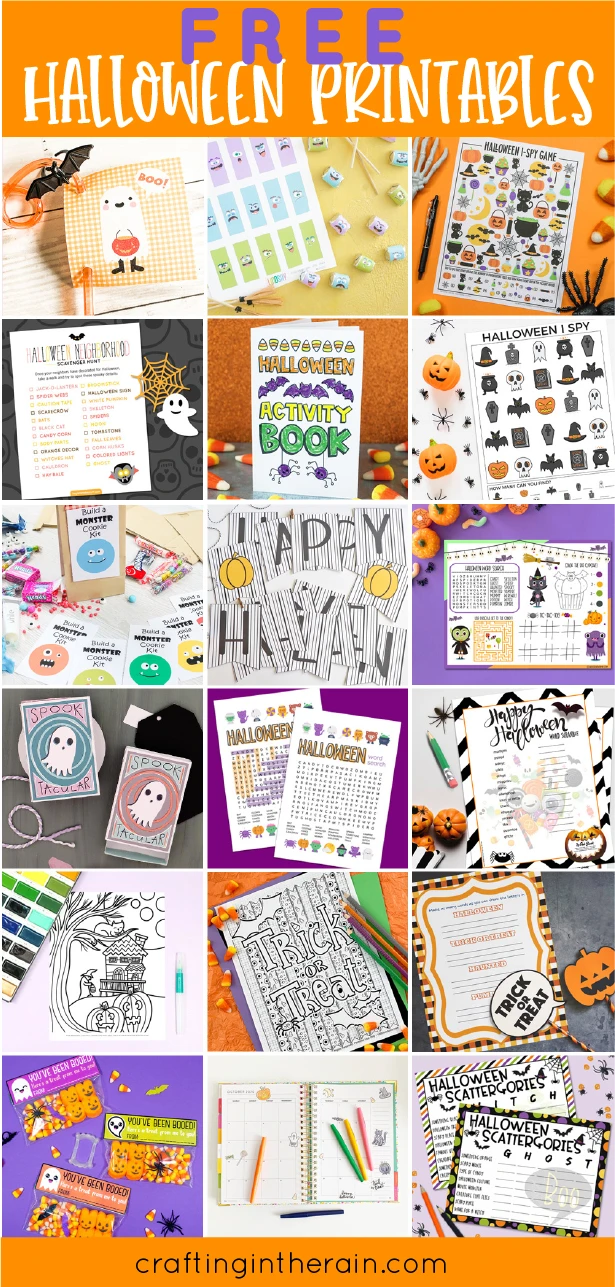 Visit each of these blogs below to access their printable and you'll never run out of fun activities for this Halloween!
If you end up using any of these printables for your family, students or neighbors, be sure to share the result and tag the creator on social media! We love to see our work out in the real world!