If you haven't been around since the beginning of our blog adventure, you probably haven't seen our kitchen makeover pictures. Check out the before and after!


One of my favorite things that we did was to save the old cupboards and install them in different places in the garage, like near the work bench and near the laundry. The tall pantry cupboard looks like this and we've used it as a place to store all our games.



Anything from Sorry and Pass the Pigs to Clue and Racko hangs out there.

It needed some revamping though, and here were some issues:
The doors still had the child safety latches from when the kids were smaller and the whole thing was in the kitchen.
Most of the kids-friendly games were up too high for them to reach.
Card games were spilling out everywhere.


I simply rearranged where some of the games were located, putting some in the very back even (a murder mystery game we've never hosted?)

I moved kid games to lower shelves where they can reach them.



I bought matching buckets from the dollar store to contain bags of card games and then labeled them with vinyl letters.

Much better don't you think? I'm feeling a family game night coming soon too!



What are your favorite games to play with kids? Just adults? (By the way, the Pass the Pigs game is one of our favorite ones)


Want more tools to help you stay organized? Try these!
Label Maker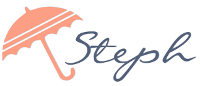 post contains affiliate links