Hope you love reading! This month we designed free reading SVGs. I made this one from a Lemony Snicket quote – "Never trust anyone who has not brought a book with them."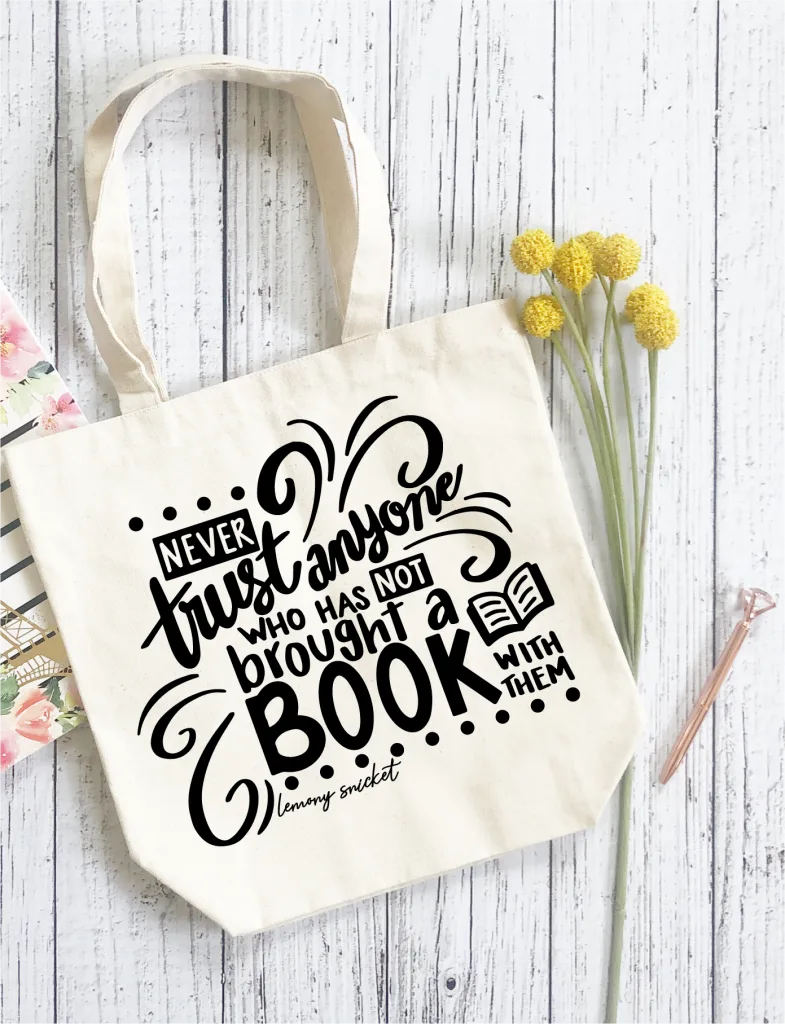 Wouldn't it be great on a library bag, a shirt, or even sticker?
How will you use it?
Fill out this form to get the Never Trust Anyone SVG delivered to your inbox. This file is for personal use only. Thanks!
Then hop over to each of these links to get their free Reading SVGs.
Reading SVGs
Enjoy these free SVGs perfect for book club friends, authors, teachers, and any bibliophile you know.