This was a guest post a while back on Tutus and Tea Parties but here it is again if you missed it.

I'm generally not a centerpiece type of person. We're lucky if the table just has food on it! (Not that we don't have food, I'm just not great at cooking it!) But for special occasions, I like to at least dress things up a little bit. And this centerpiece I'm showing you today couldn't be easier.

You will need:
MALMA mirror/frame from IKEA
Paint–2 colors. One for base, one for top, and a brush
Glass jar
Burlap
Twine
Fake berries or other decorative "pick"
Optional: Epsom salt and candle

Step 1: Paint the frame. (Tape off the mirror edges so you don't get paint on it. If a little gets on the mirror, you can scrape it off when it's dry though) Start with your base color and let it dry. I had already painted this one brown a long time ago. Then paint with your top color. It will take a few coats if your top color is lighter than the base, like mine.

Step 2: Sand the edges. Lightly sand off the top coat of paint along the edges to distress it.

Step 3: Assemble the jar. Cut a strip of burlap that will fit around the jar, overlapping slightly. Secure with the twine. Tuck in the berries and pour about a cup of Epsom salt in the jar. Add candle and place the jar on top of the mirror. And you're done!



What do you think? Since my table is a rectangle, I'm thinking I'll put 3 of these down the center when we have our Christmas dinner.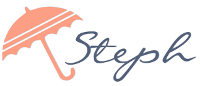 ____________________________________
this post brought to you by
Cutting Edge Magazine
the online magazine dedicated to SVGs and digital cutters
_____________________________________