**Click here for the post about this large DIY picture frame**

Since Christmas we've battled all kinds of sickness around here, and I'm so glad to finally feel back to normal! The crafting and organization bugs lost out to all the other bugs we've had, but now I'm ready to jump in again. (some links may be affiliate)


First up is this sweet and simple burlap and heart banner for Valentine's Day. This is one of those projects where you can pretty much take a look at the finished result and figure out how I made it, but the secret is in the little hearts.

First, steam iron your burlap. This removes bumps and wrinkles, and actually stiffens it up a little, making it easier to cut and work with.

Next cut a cardboard shape with your Cricut to be your pattern to help cut out each piece of burlap.

Using washi tape or painters tape mark off a strip on each flag and paint white. I used DecoArt Americana Titanium White.



To make the hearts, cover white cardstock heart cut outs (again, just cut them with your Cricut) with strips of washi tape and then trim off the extra.
You could also cut the hearts from patterned paper or Cricut washi tape of course, but how could I resist this red houndstooth!



When the paint is dry, attach hearts with small drops of hot glue. I found it useful to work on top of a metal cookie sheet so that I didn't glue my project right to the table. Be careful of fingers too, since the hot glue can squish right through the holes in the burlap!



Finally, glue banner pieces to a length of twine and hang it up. Hope you like it–and hope you're all healthy where you are!



FYI–the red houndstooth washi tape came from LePaperCafe and the pink polkadot came from Downtown Tape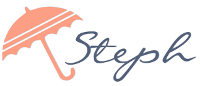 affiliate links
You might also like: