Free printable to help you give an Amazon card for teacher appreciation.

Today's post is a Craft Lightning…Something you can put together in 15 minutes or less!
As teacher appreciation weeks are coming up, here's a great way to say thanks! If you get together with other parents you can increase the amount of the gift card too.
Print out the card download here:
Then print out an Amazon gift card. You can choose any amount, and the claim code prints out for you. I cut just that portion and taped it inside the card.
Add a handwritten message (even better if it's from the kids!) and you're all done!

Click this picture for more Teacher Appreciation ideas to use soon or save for the end of the year.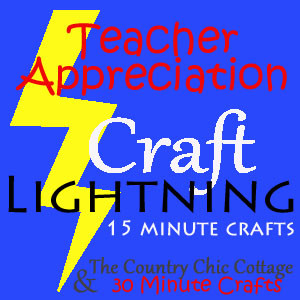 Be sure to pin this post so you can find it later!