The 100th day of school is coming! Be prepared with all these free printables. I designed this two-page PDF 100 Days of School Monsters.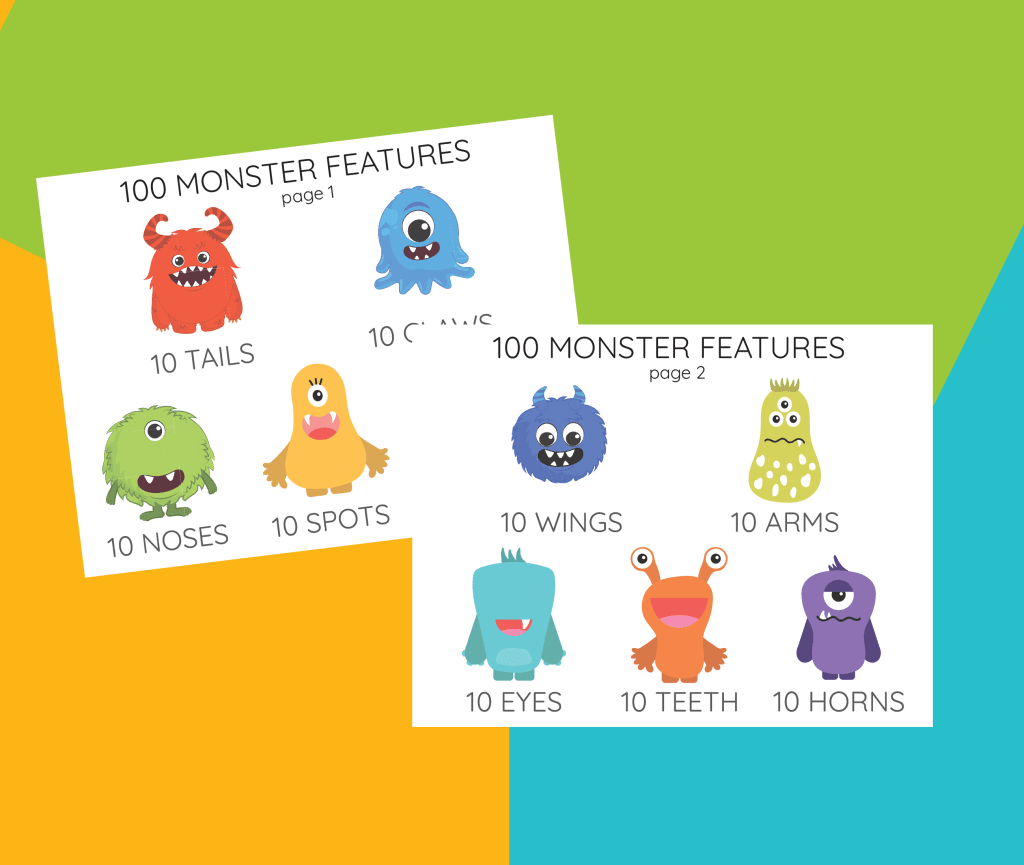 Use the form below to access the 100 Days of School Monsters printable
You may use these with your own kids at home, or in the classroom.
Give each child page 1 and page 2. They will add to the monster drawing whatever is listed below. By completing both pages, they will have drawn 100 different monster features.
Here are the other printable options for you – click each link to get the printables from their designer.
100 Days of School Printables