Expressions Vinyl sent me a set of red, white and blue vinyl to create my own craft project to share with you. All thoughts and opinions are my own.



Stay tuned for the giveaway too–$100 to Expressions Vinyl!
It's one of the best times of the year–time for red, white and blue crafting! Whether it's t-shirts for the fam, bike decorations for a parade, or something to make your home extra patriotic, vinyl is perfect for getting the job done.



To make this red, white, and blue star sign, here's what you'll need:
(some links are affiliate)
Red glitter vinyl
Blue vinyl
Transfer tape
Thin plywood board (10×10 inches)
1×1 (really 3/4×3/4) cut into Two 10 inch lengths and Two 8 1/2 inch lengths for the frame
Paint
Stain
Wood glue
Cricut
Design Space file

Read my post with detailed instructions for using vinyl.

Start by prepping the wood pieces. I sanded all the edges a bit, and then banged up the frame pieces with a hammer to make them look old. Stain the frame pieces and paint the plywood white.

While that's all drying, cut out the lacy stripes using the red glitter vinyl and the star using the blue. Weed extra vinyl out and apply transfer tape.



When the white paint is totally dry, stick the stripes down and remove the tape. Center the blue star and stick it down.

Then use the wood glue to attach the frame pieces. I used some clamps to keep them in place while they dried.



And that's it! Use it on a shelf, mantel, wherever! Now you can go see all these other amazing ideas for using red, white and blue vinyl, AND enter the giveaway to win goodies from Expressions Vinyl.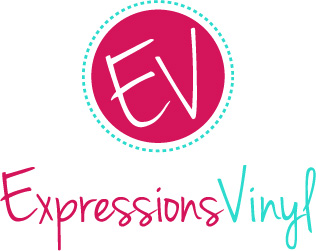 a Rafflecopter giveaway


Here is the image with all the links–


(affiliate links)